System Freezes Unexpectedly While In Use
What to do:
Instances of system freezing are rare and unlikely to occur. If your system has frozen unexpectedly, do the following:
Reset your system by unplugging it from the electrical outlet for 10 seconds.

Ensure your system is kept current with available system updates.
How to Perform a System UpdateImportant: Please do not power off your Wii U Console during the System Update.
From the Wii U Menu, select "System Settings".

The current menu version will be displayed in the top right corner.

Using the Left Stick, scroll to the "System Update" icon and press the A Button.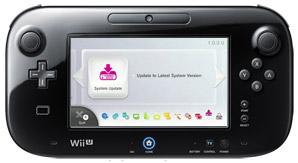 3. Tap "Update" to connect to the Internet and begin the update process.
If your problem is still not resolved, please contact Nintendo Customer Service Monday to Friday, 9:00am to 5:00pm Australian Eastern standard time on: 03 9730 9822 or New Zealand customers please call: 0800 743 056 so that we may provide you with further assistance.