Super Mario Maker Software update: November 13 2015
A software update is now available that introduces new features and adjustments to enhance the overall experience. Please start the game while your Wii U console is connected to the internet to update the software. The software version after this update will be v1.21.
Please note: this update is required in order to use Super Mario Maker's online features.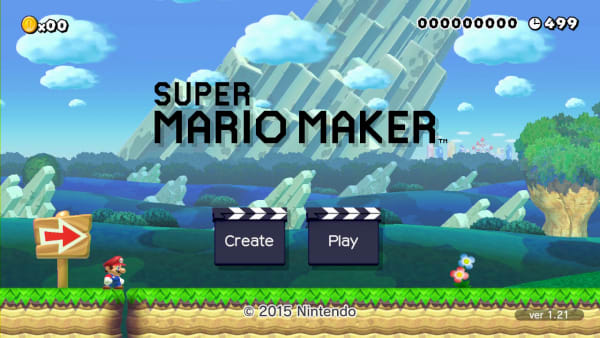 Update contents
Introduces additional enhancements to improve the user's experience and enjoyment
Please note: 358 MB of available storage is required to perform this software update. Depending on the Wii U hardware pack you own and your use of it, an additional storage device may be required. Please visit our Storage section for details about additional storage devices.
Additional information
Downloading updates will not affect any of your saved data.