Splatoon Software Update: July 6 2016
A software update for Splatoon is now available. The software version after this update will be 2.9.0, as shown in the screenshot below. This update is required in order to access the online features of this title.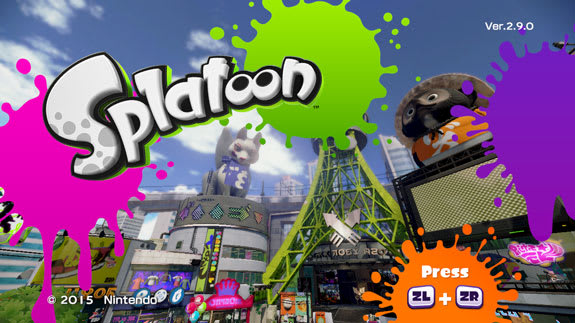 Update Contents
New compatible amiibo
Adds support for Callie and Marie amiibo
Weapon adjustments
Balancing changes for main weapons. Click here for more information.

Balancing changes for special weapon effect durations.
Stage adjustments
Ancho-V Games: Fixes an issue during Rainmaker wherein ink on certain parts of the map aren't reflected properly on the Turf Map.
Fixes for issues in battles
Fixes an issue where sometimes it would seem to other players as if you are swimming further than should be possible when performing a Super Jump while swimming.

Fixes an issue where in rare instances you could see your opponents' Ink Mines, even though the Ink Mines are set to the opponents' colour, without using the Bomb Sniffer ability.
Other changes
Introduces several enhancements to improve the user's experience and enjoyment
Additional information
This update is required in order to play online.
Downloading updates will not affect any of your saved data.
Please note: up to 841 MB of available storage is required to perform this software update. Depending on the Wii U hardware pack you own and your use of it, an additional storage device may be required. Please visit our Storage section for details about additional storage devices.