Splatoon Software Update: August 3 2016
A software update is now available that makes several adjustments to enhance the overall experience. Please start the game while your Wii U console is connected to the internet to update the software. The software version after this update will be 2.11.0, as shown in the screenshot below.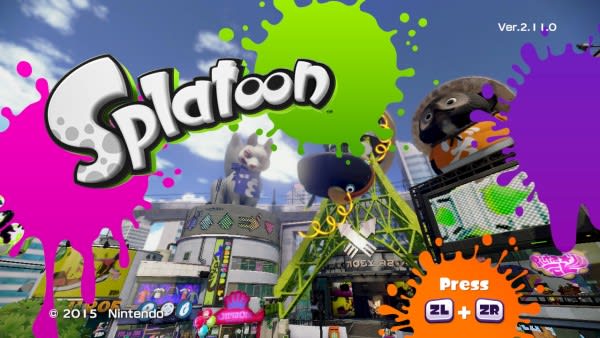 Update contents
Fixes for issues in battles

Fixes a bug where if the player would swing specific rollers or brushes while their character was facing towards the screen, enemies would not be hit from the splashes
Other changes
Introduces several enhancements to improve the user's experience and enjoyment
Additional information
This update is required in order to play online.
Downloading updates will not affect any of your saved data.
Please note: 839 MB of available storage is required to perform this software update. Depending on the Wii U hardware pack you own and your use of it, an additional storage device may be required. Please visit our Storage section for details about additional storage devices.