Navigate the app and play videos
You can use the left joystick or the D-pad on any connected controller to navigate YouTube. Swiping gestures currently aren't supported in the YouTube app.
Once you select a video to play, a player control bar will appear allowing you to perform the following actions: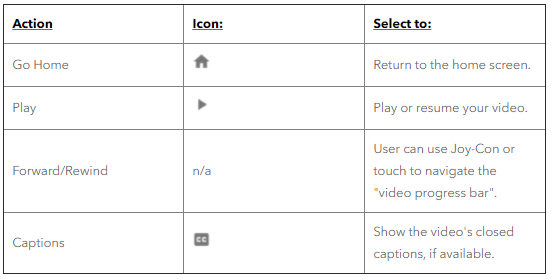 When playing a video, select "More Actions" to find additional options:
Subscribe to the channel.

Rate the video.

Flag the video for violating community guidelines.
Note: The screen capture function on the Nintendo Switch is not supported on the YouTube app.