Load an existing configuration to a controller
Important:
You can configure a controller to an existing mapping configuration only if the controller is the same type as the one where the configuration was created. For example, an existing custom configuration for a left Joy-Con can be loaded to another left Joy-Con, but not to a right Joy-Con.
From the HOME Menu, select System Settings and then Controllers and Sensors. 

Select Change Button Mapping. 

On the left side of the screen select a controller, then select Load a Preset Mapping.

If the option for Load a Preset Mapping is grayed out, you will need to select a different controller. 

Select an available preset configuration from the mapping slots (1 through 5).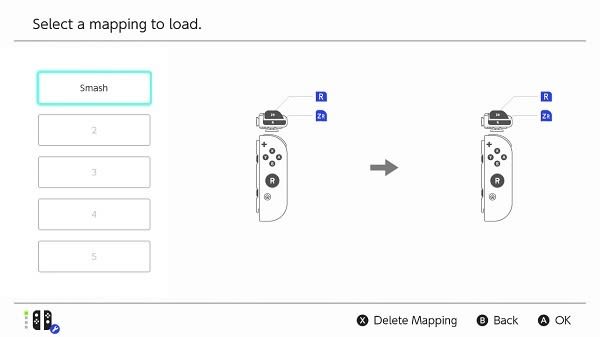 System Setting showing button mapping
5. Select Back, then select Done to confirm.