How to Play in Handheld Mode
With this mode, you can take the console with you and play wherever you like. It's good for trains and other tight spaces where putting the console down might be difficult.
Using the console in handheld mode
Attach both Joy-Con controllers to the console.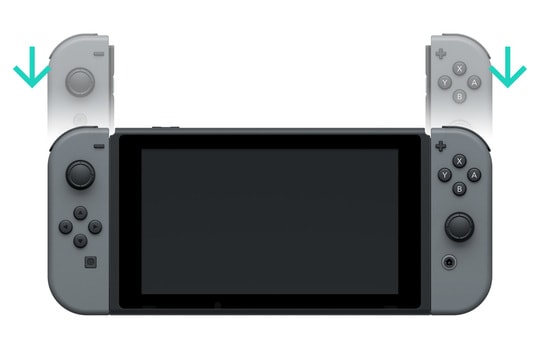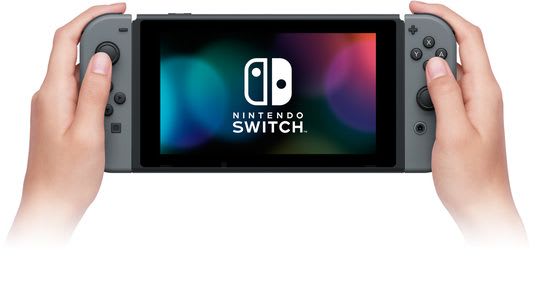 The terms HDMI and HDMI High-Definition Multimedia Interface, and the HDMI Logo are trademarks or registered trademarks of HDMI Licensing LLC in the United States and other countries.