Donkey Kong Country: Tropical Freeze
Software update: April 03 2014
A software update is now available that fixes a specific error. We sincerely apologise for any inconvenience.
Please start the game while your Wii U console is connected to the Internet to update the software. The software version after this update will be 1.1.0, as shown in the image below.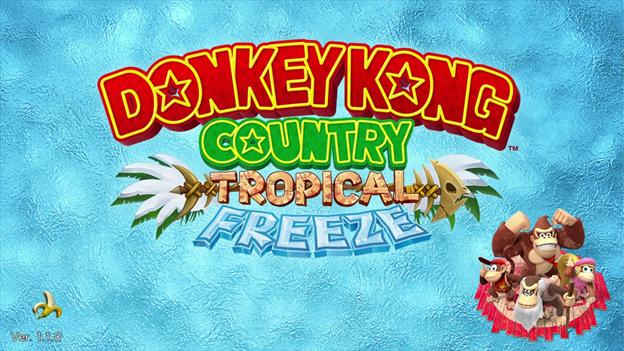 Update contents
Fixes an issue where, upon completing level 3-3 – Frantic Fields, the path to level 3-4 – Scorch 'n' Torch would not open up, preventing players from proceeding with the game If you have encountered this issue, downloading this update will allow you to continue with the game as normal.
Additional information
Even with software purchased after the update was released, you will be required to download and install the latest update accordingly using the above method.