Game News
You can play these 14 Kirby games right now!
22 March 2023
Can't get enough of the pink puffball hero? You can dive into 14 games featuring Kirby, available right now on Nintendo Switch! Venture into Dream Land and beyond, partake in multi-Kirby combat, race through food-themed stages and much more. Take a look at all the games available below:
Kirby's Return to Dream Land Deluxe
Jump into four-player platforming fun! In this adventure of deluxe proportions, Kirby is on a mission to collect the scattered parts of Magolor's ship. Discover new Copy Abilities, enjoy a variety of subgames at Merry Magoland, and play as Magolor himself in his very own epilogue.
---
Kirby and the Forgotten Land
Join the pink hero and his new friend Elfilin in this 3D adventure as you traverse the abandoned structures of a past civilisation and battle the fearsome Beast Pack. Unlock powerful new abilities with Mouthful Mode and watch Kirby transform like never before!
---
Kirby Star Allies
Puff up your powers with up to three friends in Kirby Star Allies. In this colourful platforming adventure, turn foes into friends with the power of friend hearts. Combine Copy Abilities to perform spectacular special moves, mix them with different elements and create new powers.
---
Kirby's Dream Buffet
Snack your way to victory as up to four hungry Kirbys race, compete in minigames and battle it out across creamy, crunchy courses overflowing with delicious delights. Scoff up all the strawberries you can because the heaviest Kirby wins!
---
Kirby Fighters 2
Prepare for multi-Kirby combat! Pick your favourite Copy Abilities and fight to be the last Kirby standing in this charming brawler. Choose between co-op and competitive modes, and fight with friends locally or online.
---
Super Kirby Clash
Build your own Team Kirby with four unique roles, each with their own weapons and abilities, in this free-to-start adventure. Head off on quests and face up against all of your favourite bosses from the Kirby series – solo or with up to three friends.
---
Even more Kirby adventures!
Want to revisit some of your favourite past Kirby titles? Or take your first journey through Kirby's history? Then check out the line-up of Kirby games available with your Nintendo Switch Online or Nintendo Switch Online + Expansion Pack membership.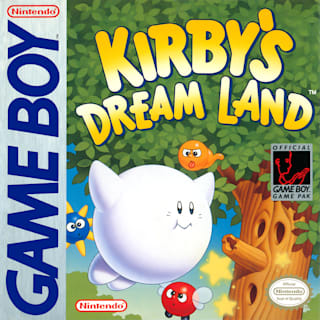 Kirby's Dream Land (Game Boy)
It's Kirby's debut! Join him on his very first journey through Dream Land and see his first encounter with Whispy Woods and other familiar faces.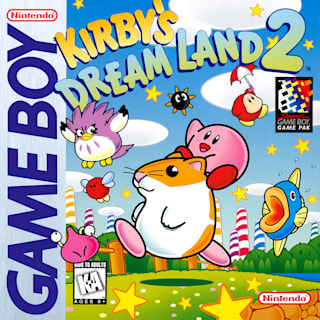 Kirby's Dream Land 2 (Game Boy)
Continue where you left off in Kirby's Dream Land, and meet your new friends: Rick, Coo and Kine!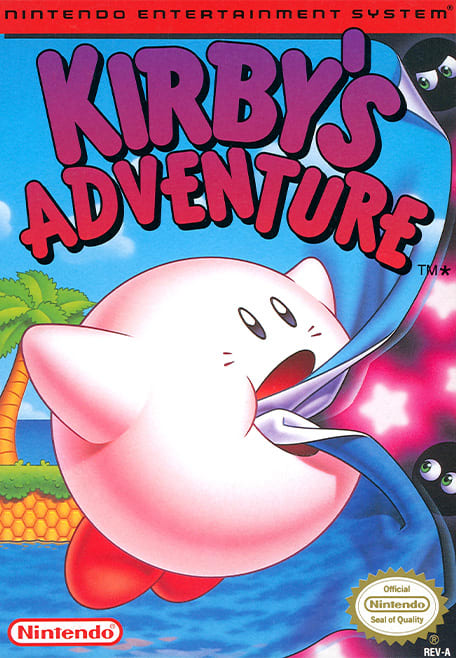 Kirby's Adventure (Nintendo Entertainment System)
Help Kirby defeat the evil Nightmare and restore peace to Dream Land with the help of Copy Abilities, which make their first ever appearance in this adventure.
Kirby's Dream Course (Super Nintendo Entertainment System)
Launch Kirby at enemies in this over-the-top golf-inspired competition, full of surprises and Copy Abilities!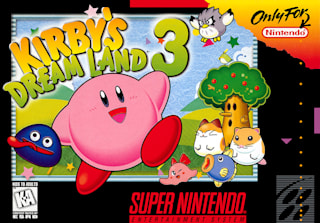 Kirby's Dream Land 3 (Super Nintendo Entertainment System)
Planet Pop Star is in trouble! King Dedede is possessed by a mysterious entity, so it's Kirby to the rescue.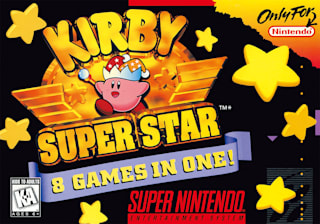 Kirby Super Star (Super Nintendo Entertainment System)
Originally known as Kirby's Fun Pak in Australia & New Zealand, this game is actually eight games in one! Stop Dyna Blade from ruining Dream Land's crops, race against King Dedede and much more.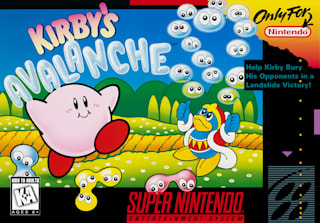 Kirby's Avalanche (Super Nintendo Entertainment System)
Accept King Dedede's Avalanche Competition challenge and flex your puzzle muscles in Kirby's Avalanche, originally known as Kirby's Ghost Trap in Australia & New Zealand.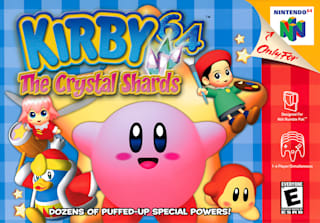 Kirby 64: The Crystal Shards (Nintendo 64)
Help Kirby reassemble a sacred crystal in his first adventure featuring 3D graphics, as well as Power Combos allowing you to mix Copy Abilities.