Events & Promotions
Mario Kart AU/NZ My Nintendo Cup
15 July 2021
Join the Mario Kart AU NZ My Nintendo Cup and you could win My Nintendo Gold Points and Platinum Points!
Owners of Mario Kart™ 8 Deluxe, get ready to put the pedal to the metal! Participants across Australia & New Zealand with a Nintendo Switch Online account will have a chance to compete in this in-game event on the following dates:
Tournament Day 1: Sunday 18th July

Tournament Day 2: Sunday 25th July

Tournament Day 3: Sunday 1st August
Players can take part in up to 24 races each Sunday and will be scored based on their in-game ranking in each race. The top eight players with the highest accumulated scores will be selected to receive 2,500 My Nintendo Gold Points, plus all participants will automatically receive 50 Platinum Points for entering*. Keep a look out on our social channels in the following week, as we will be announcing the top 8 players with their Nintendo Account nickname!**
Scores reset at the end of each day, so, if you don't win the first day, try again! But please remember, a single player may only claim one 2,500 Gold Point prize. If you happen to land in the top eight during the remainder of the event, you won't get another 2,500 Gold Points. Instead, the next eligible player on the leaderboard will get the prize. This way, everyone has a shot! Keep in mind, you can still be awarded the 50 Platinum Points for each tournament day (just for participating) so that's a total of 150 points for all three days!
Join the tournament on Sunday (18th and 25th July and 1st August) from 6:30 pm – 9:30 pm AEST | 8:30 pm – 11:30 pm NZST by selecting Online Play***, picking Tournaments, and then click on Search by Code. Once there, you can enter the day's tournament code:
18/7/2021: 3796-0785-2587

25/7/2021: 3919-5588-3563

01/8/2021: 3369-2661-5083
We hope you'll be able to join in. See you at the starting line!
---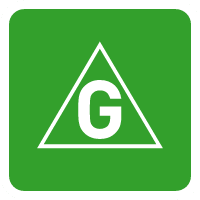 General, online interactivity
---
*A Nintendo Account is required to receive and redeem My Nintendo points. For more information, please visit my.nintendo.com
**Players with an obscene, vulgar, or otherwise inappropriate in-game player name, as determined by Nintendo Australia, may be disqualified and ineligible to receive a prize.
***Nintendo Switch Online membership (sold separately) and Nintendo Account required for online features. Not available in all countries. Internet access required for online features. More information about Nintendo Switch Online here.
Open to individuals who are a legal resident of Australia or New Zealand. To be eligible, you must have legal access to each of the following: (a) a Nintendo Switch system and Mario Kart 8 Deluxe game; (b) a Nintendo Switch Online membership, including trial membership; and (c) have easy and regular access to a consistent, reliable high-speed Internet connection. Tournament Period begins at 6:30pm AEST | 8:30pm NZST and ends at 9:30pm AEST | 11:30pm NZST on the following Sundays (18/7/2021, 25/7/2021, 1/8/2021).
To enter, you must participate in the specified Online Play Tournament in the Mario Kart 8 Deluxe game during the Tournament Period. There will be eight (8) Tournament winners per Tournament Day, for a total of twenty-four (24) winners. Winners will be determined by the in-game ranking system that assigns points to players based on their ranking in each race they participate in for the Tournament. In the event of any ties, player(s) that received their final event point total first will be the potential winner(s). Each player may play up to 24 races on each Tournament Day during the Tournament Period. Each player that places in the top 8 will receive 2,500 Gold Points and each participant will receive 50 Platinum Points.