A tale of life, tying past to future
A heartfelt RPG adventure awaits in Xenoblade Chronicles 3 for Nintendo Switch. Join Noah, Mio and their friends as they traverse epic landscapes, battle ferocious creatures and fight to break the never-ending cycle of violence that binds their homelands.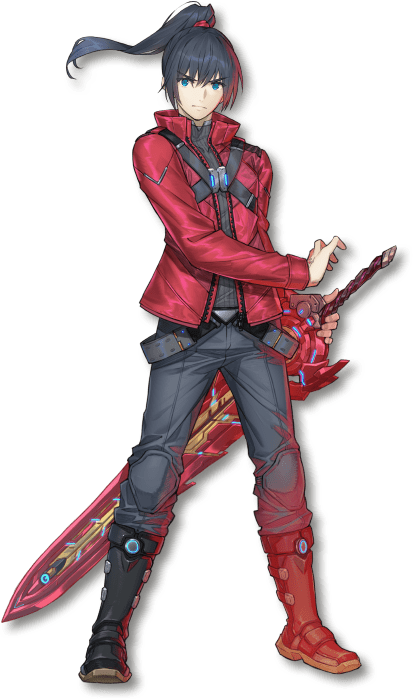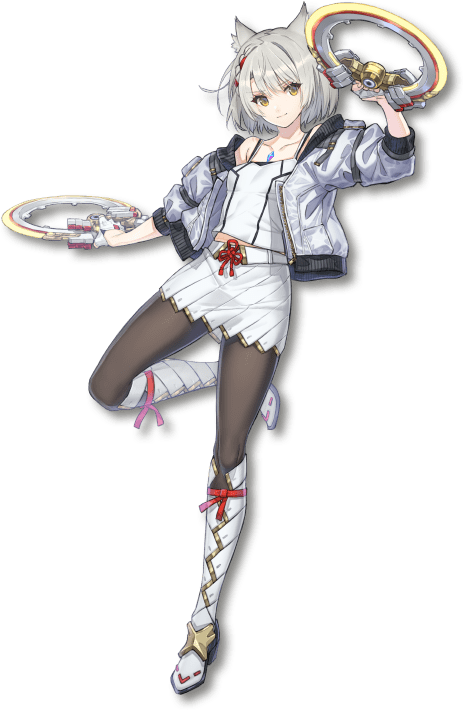 Fight to live and live to fight

Aionios is a world of natural splendour, and the backdrop to an endless conflict between two opposing nations: Keves and Agnus. Time is of the essence for the people of Aionios, who fight relentlessly to extend their lives long enough to realise a 10-year period of service.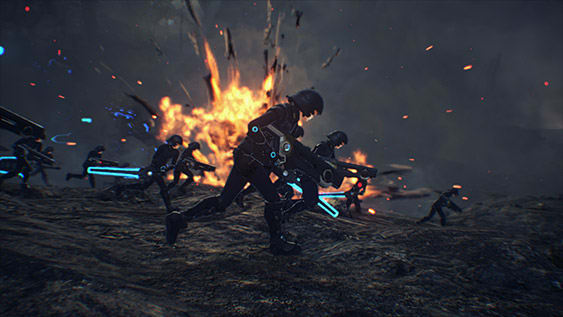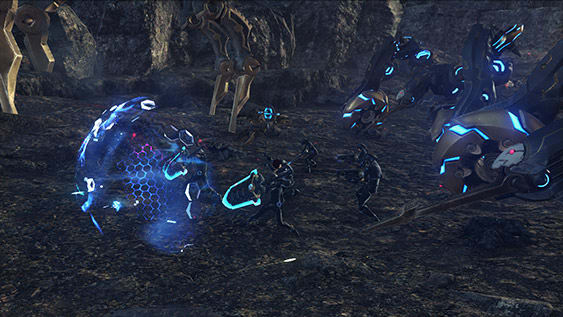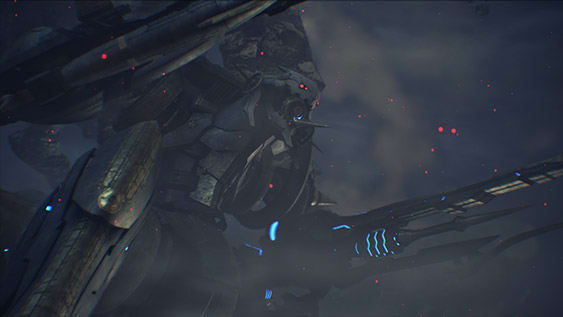 A nation where mechanical technology was developed. Its armies deploy units comprised mainly of combat vehicles – small, mobile weapons operated by soldiers riding them.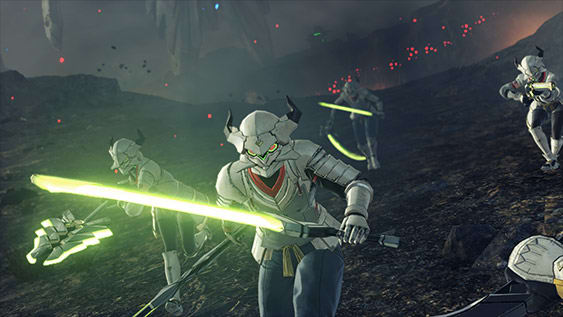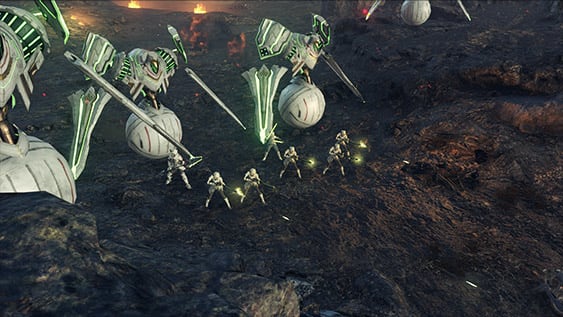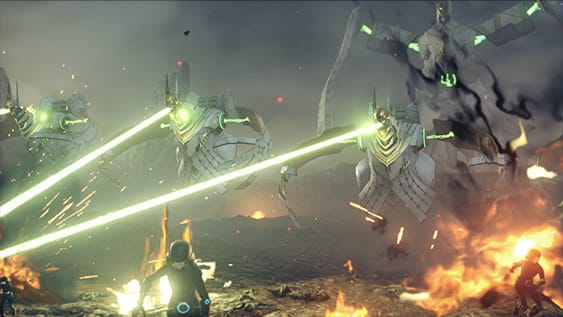 A nation strong in ether, a magical technology. Its forces are built around units that specialise in ether combat, and they fight with small, mobile, autonomous weapons that use ether technology.
Through a chance encounter, a group of six soldiers hailing from rival nations resolve to put aside their differences and work together to expose a new threat – far greater than that of the ceaseless war.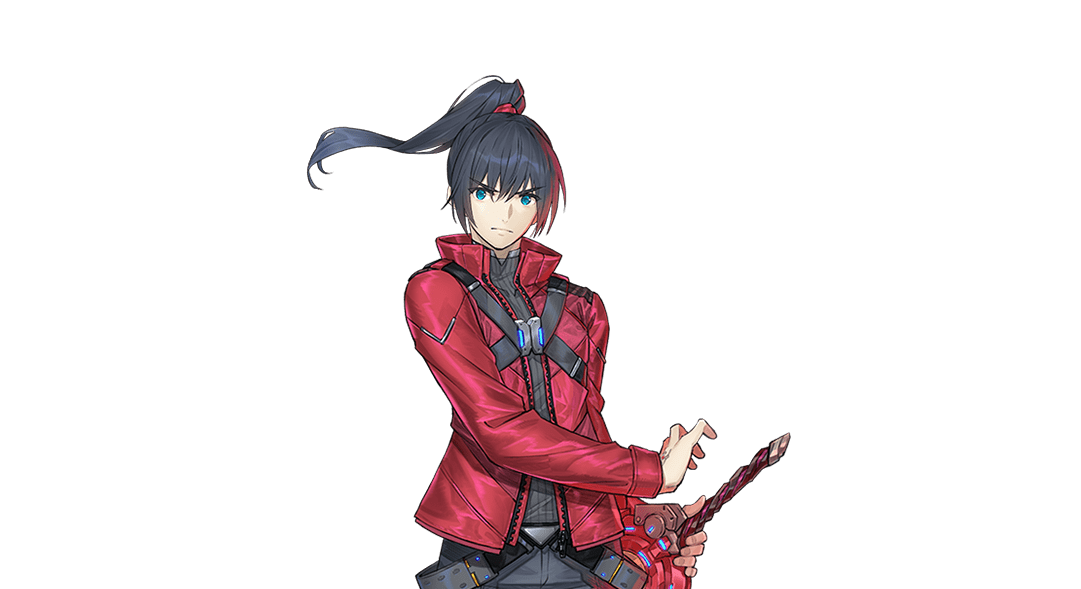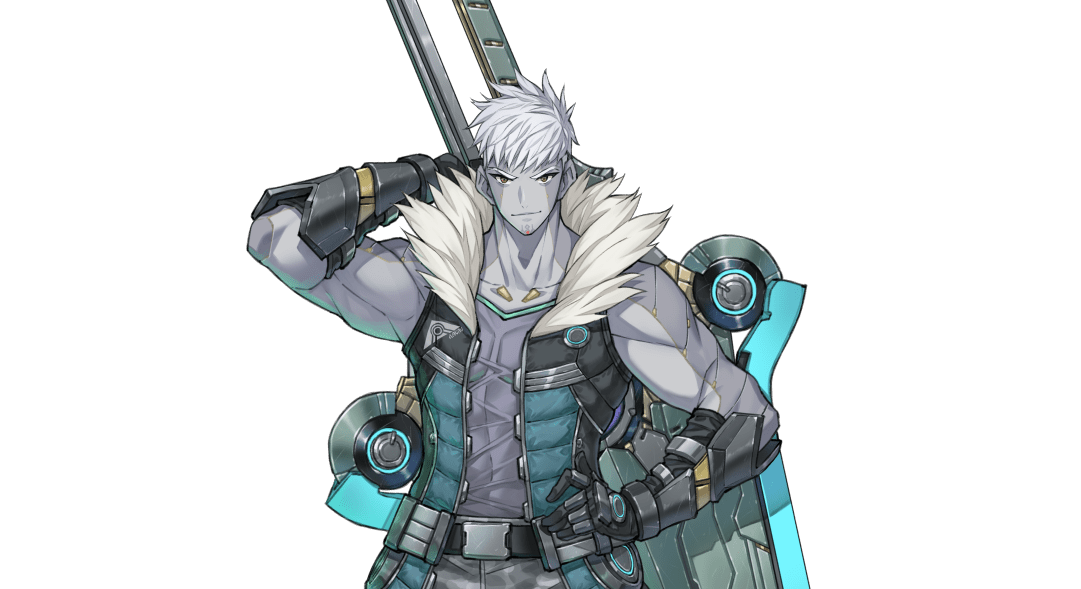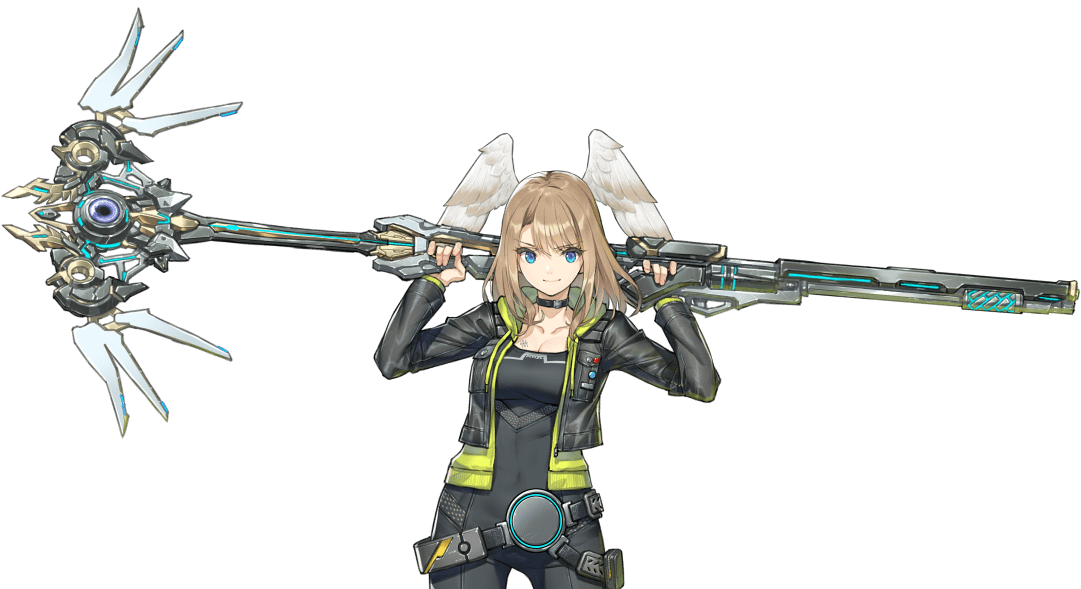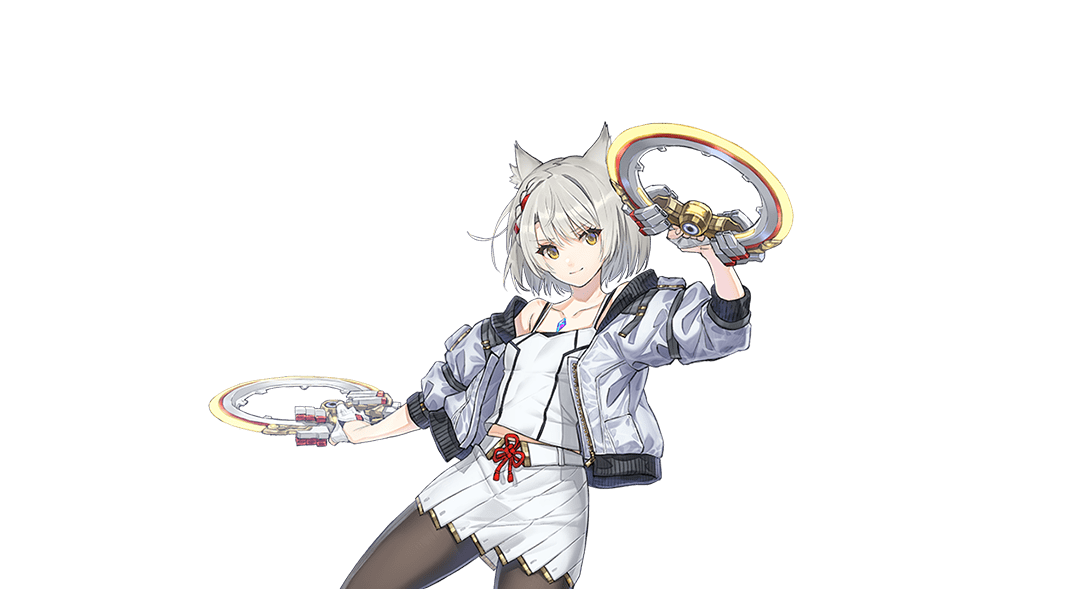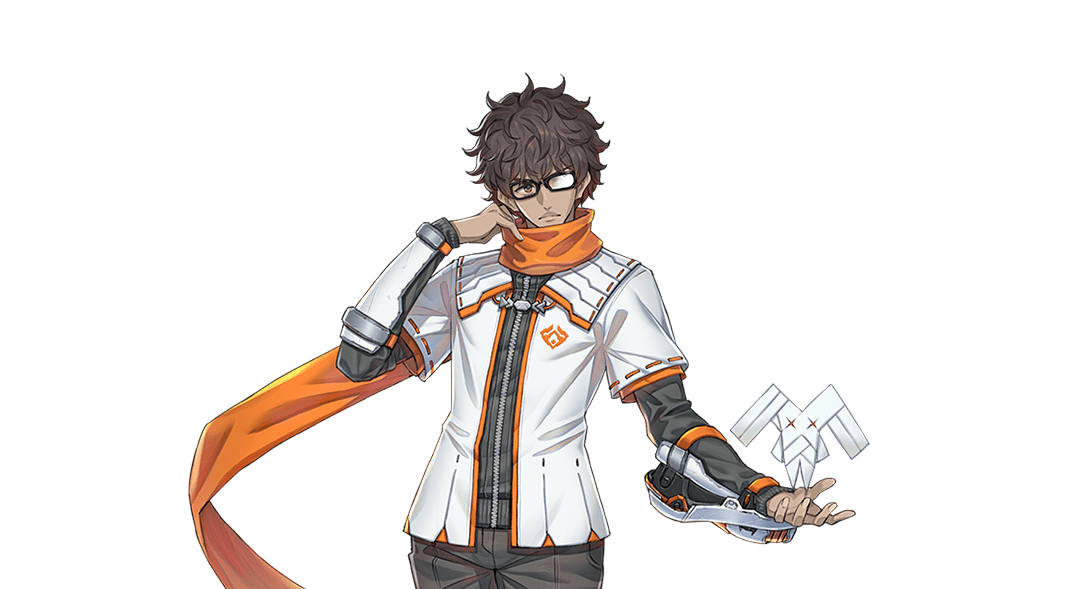 Noah
A Keves soldier equipped with a bright red blade. Noah is also an off-seer, whose duty is to perform a special ritual for soldiers who've lost their lives on the battlefield.
Lanz
This strong comrade of Noah's wields a large sword that doubles as a shield – handy for protecting his allies!
Eunie
A childhood friend of Noah and Lanz's with a sharp tongue and rough personality. Equipped with a cane-shaped weapon called a Gunrod, Eunie is quick to heal up her pals.
Mio
A soldier of Agnus and an off-seer like Noah. In battle, Mio's speed allows her to easily evade attacks while dishing out damage with her ring-shaped weapons.
Sena
This pint-sized soldier of Agnus, and ally to Mio and Taion, possesses ample strength to wallop foes with her giant hammer.
Taion
An Agnus solider who commands paper-like weapons. He acts as a tactician on the battlefield, using his smarts to support his friends, Mio and Sena.
From its stunning vistas, diverse wildlife and dreamlike landmarks, the epic world of Aionios is begging to be explored! Whether scaling mountains on foot, gliding across chasms on ropes or sailing across vast lakes, new discoveries await beyond every horizon.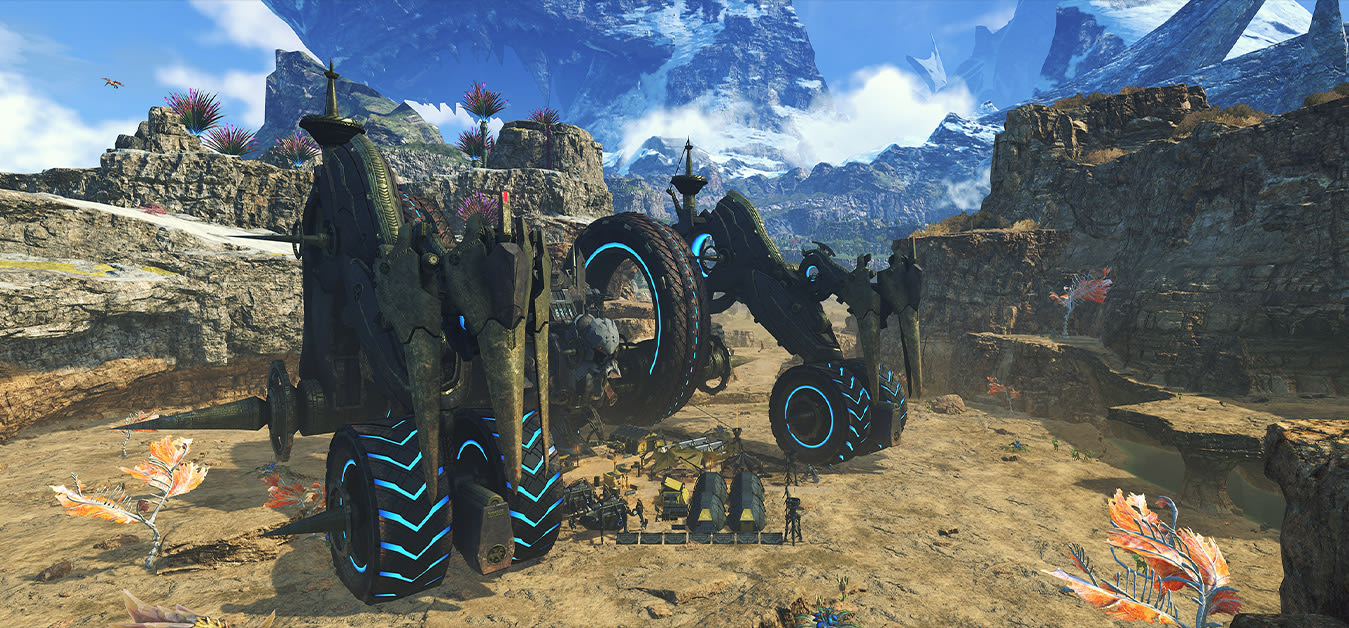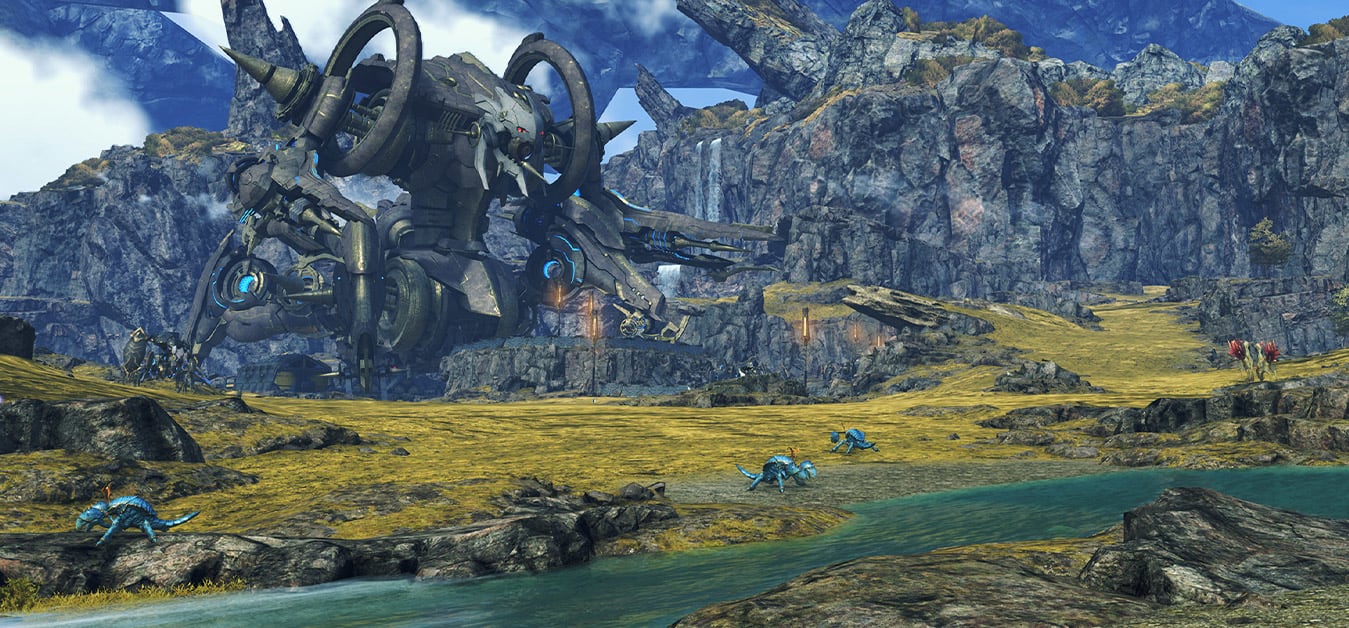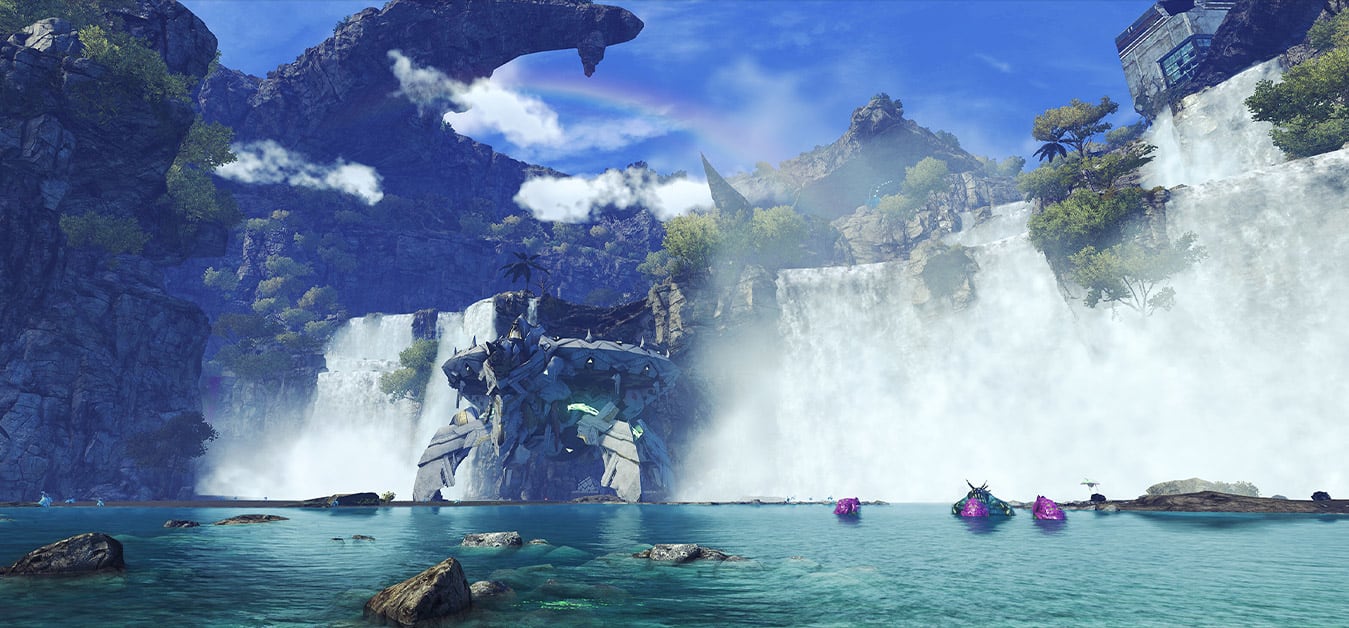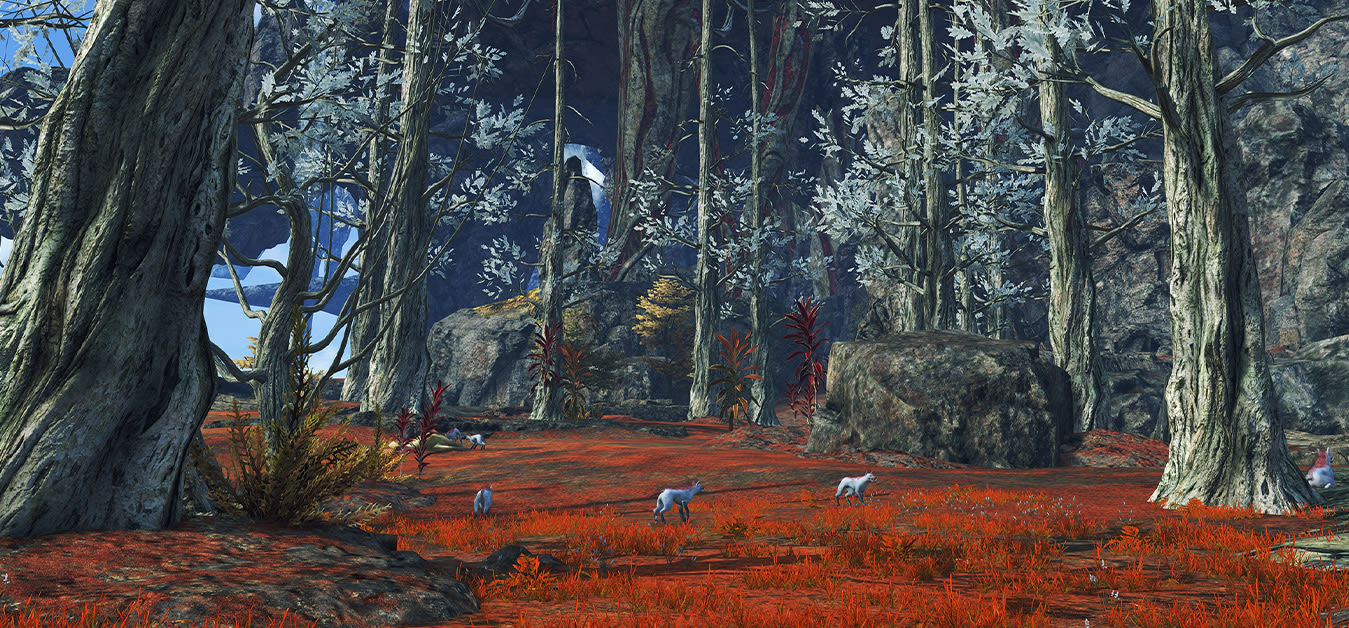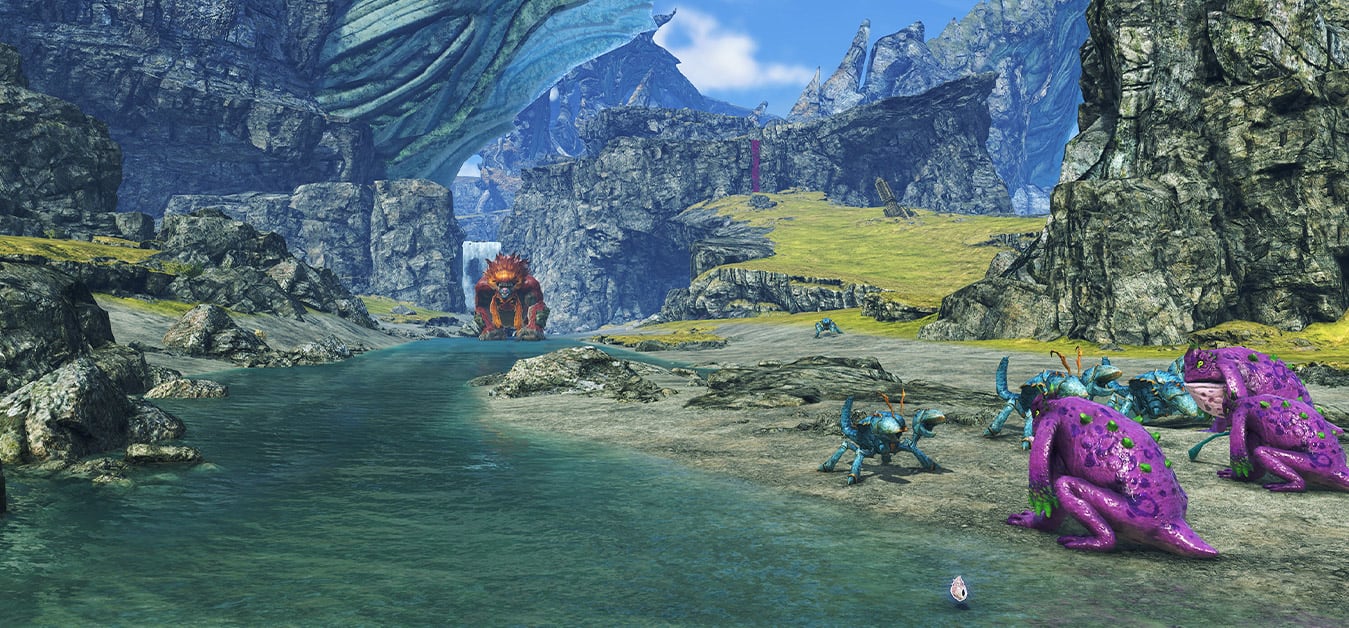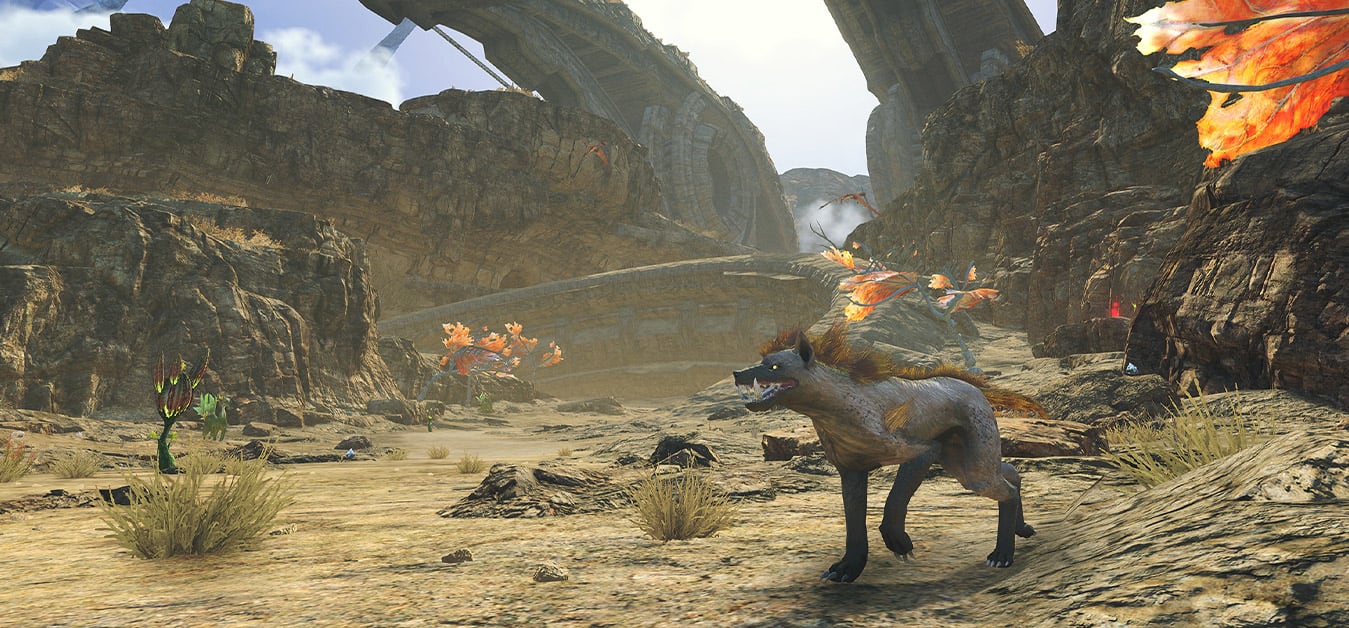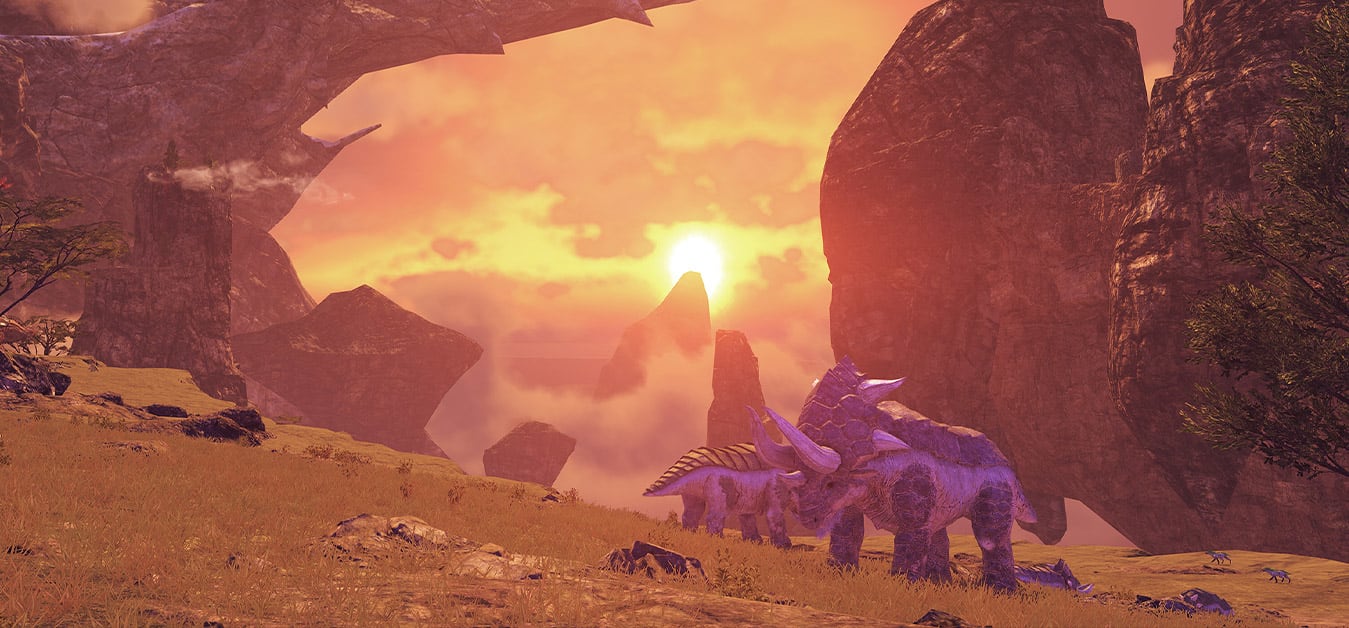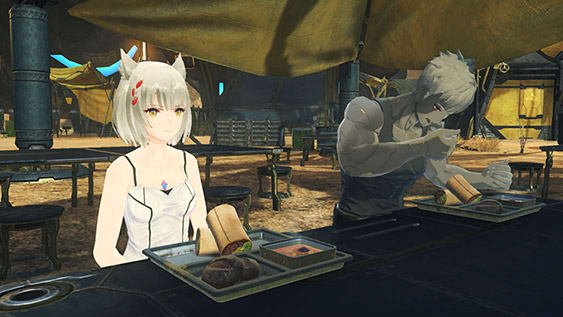 The people of Aionios seek refuge in military colonies which, once liberated, can become a safe haven for your party too. Seek them out on your travels whenever you want to rest up, cook up a delicious stat-boosting meal, shop for supplies or run a few errands for the locals.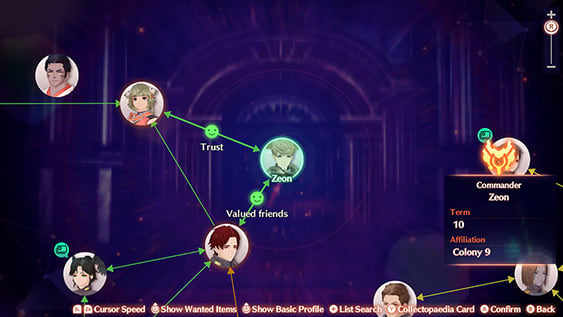 Keep track of folks you meet along your journey using the Affinity Chart, a map that records characters you've met as well as their relationships to one another.
Draw your weapon while facing an enemy in the overworld to start a battle. With six characters in your core party at any given time, you'll need to use each soldier's strengths to your advantage and harness powerful attacks called Arts to strive for victory!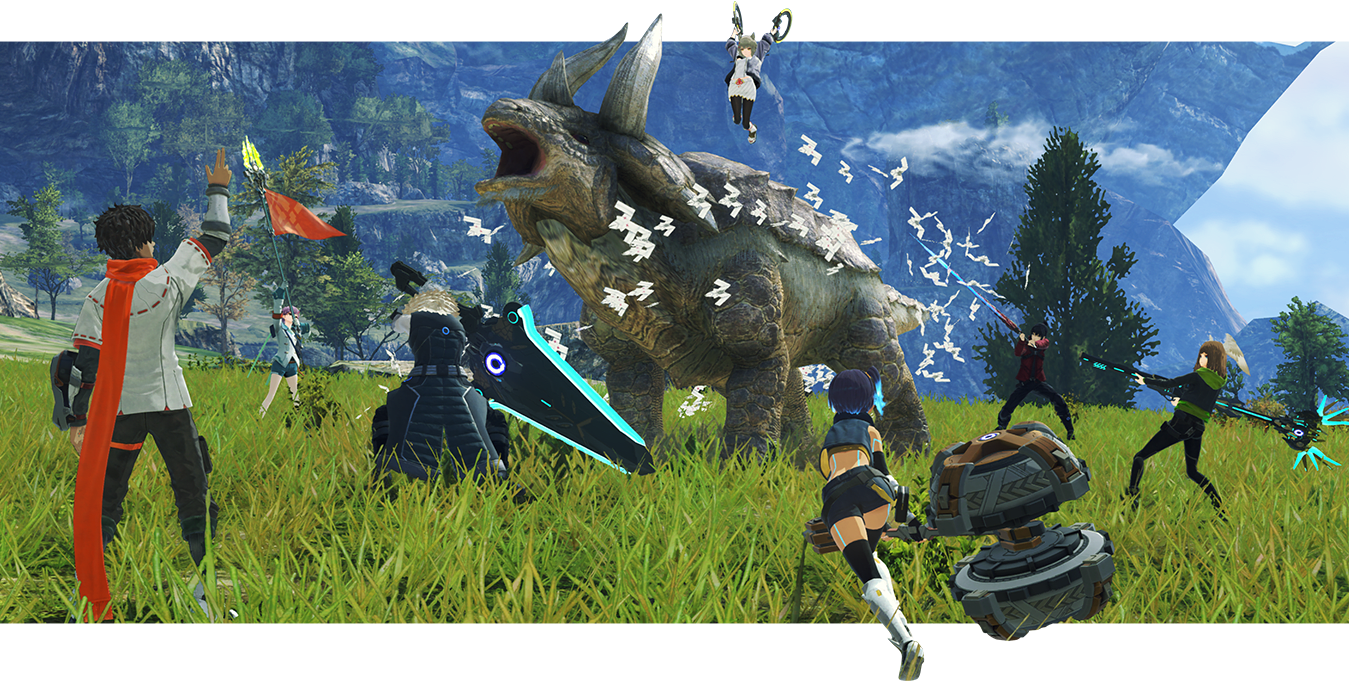 Know your roles
Each member of your party plays one of three roles during battle. Attackers focus on dishing out damage, Defenders draw the enemy's attention and Healers help keep their teammates fighting fit!
Take charge
Need to aid an ally in a pinch? Switch between party members on the fly to take direct control of them.
Master the Arts
Use these special combat abilities to deal damage or help support your allies. Different types of Arts will unlock during your adventure, such as Field Arts that have certain effects like healing teammates caught in their radius. By holding the ZR Button, two Arts can be combined into an even more powerful Fusion Art!
Make it a combo!
Stringing certain Arts together into a combo will inflict status effects that'll leave the enemy vulnerable for a short time. Get stuck in!
Be a Class act!
classes influence how individual members of your party will act in battle. Each character's class can be freely changed, so switch up your team's strategy to adapt to the changing tides of war.
Chain 'em up!
Nothing says teamwork like a Chain Attack! When the moment strikes, execute one of these to give each member of your party the opportunity to dish out a powerful Art attack. Try to keep it going!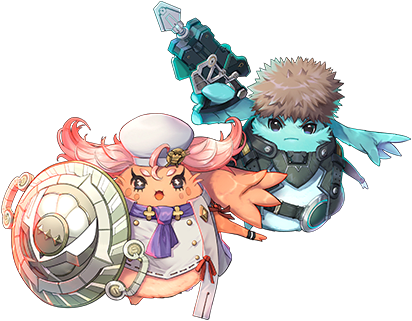 Recruit brave residents of Aionios called "Heroes" to lend their arms and aptitude as a seventh party member. Only one hero can join you at a time, so swap these unique companions in and out of your squad as needed and make use of their unique Classes to bolster your own capabilities!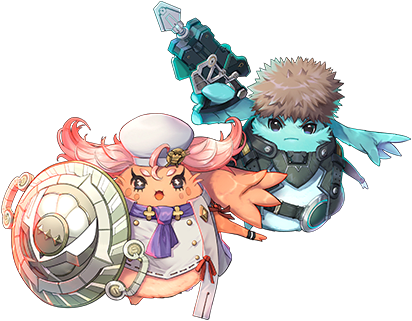 By triggering a process known as "Interlinking", specific tag-team pairs in your party can fuse together into a giant form called "Ouroboros". These mighty beings can use powerful Ouroboros Arts to make quick work of even the most formidable foes, but act fast – once the time limit is up, your characters will stand apart once more.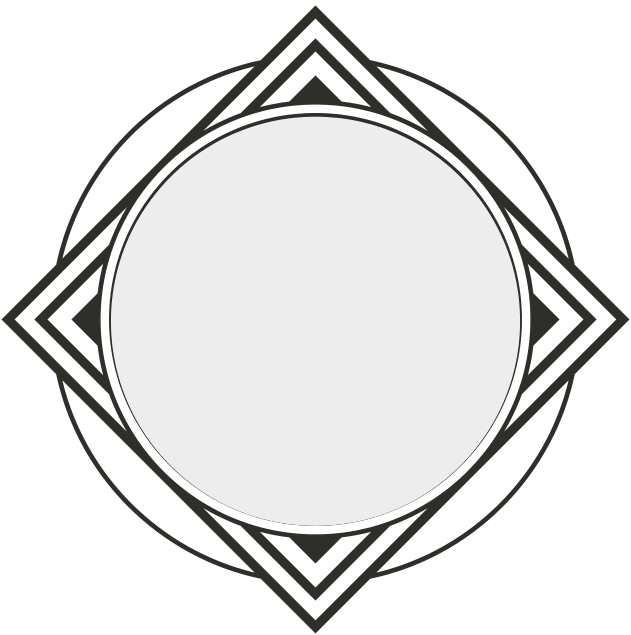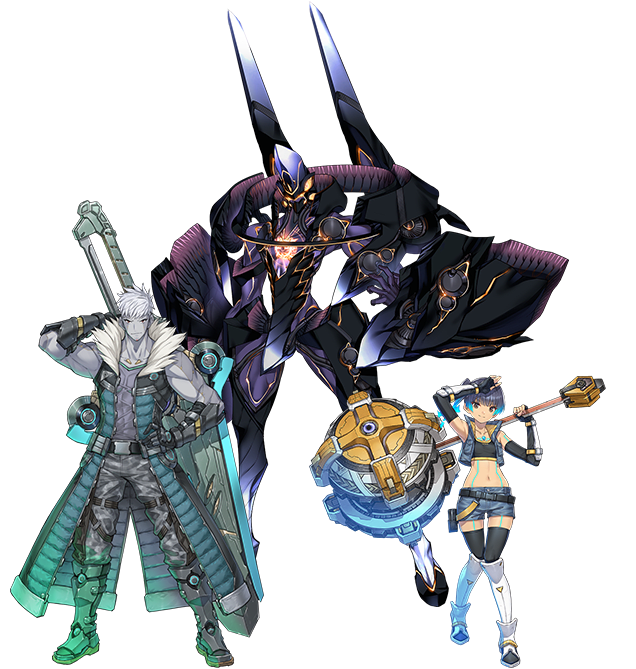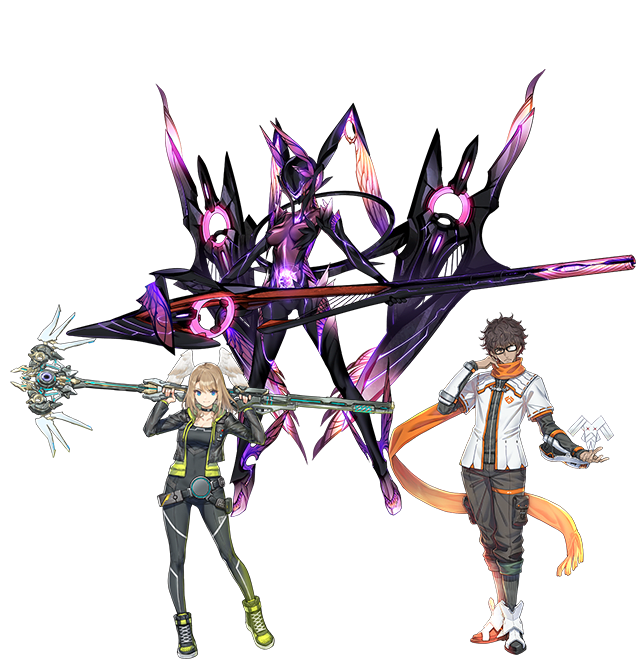 Please note: Xenoblade Chronicles 3 is available with Japanese and English voiceover.