Help Link escape a strange land in The Legend of Zelda: Link's Awakening for Nintendo Switch. Befriend a colourful cast of characters, battle myriad monsters and explore perilous dungeons in this classic adventure – reimagined in a charming new art style!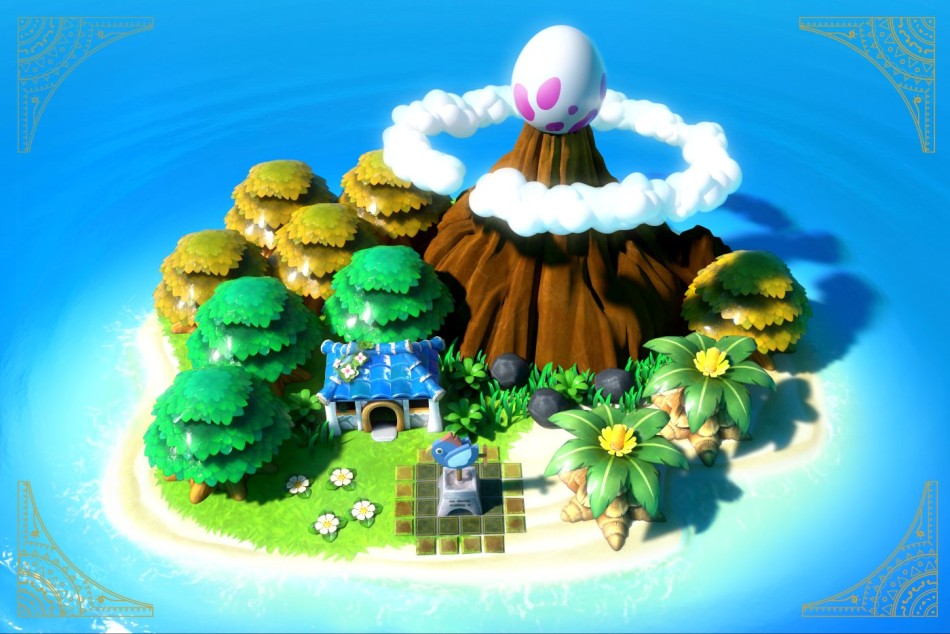 Buffeted by a storm, Link washes ashore a mysterious tropical island with many strange inhabitants.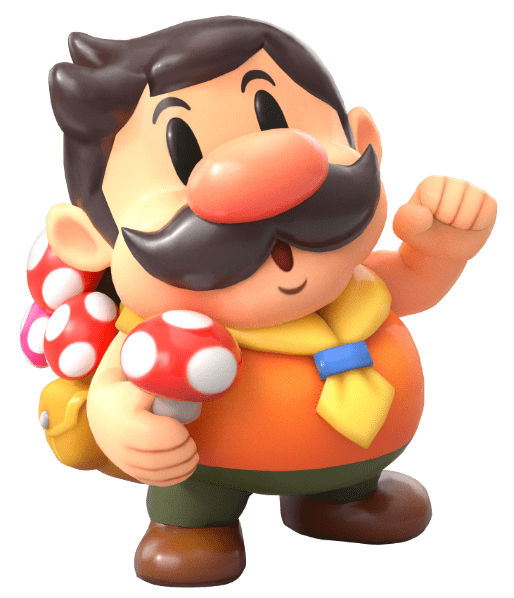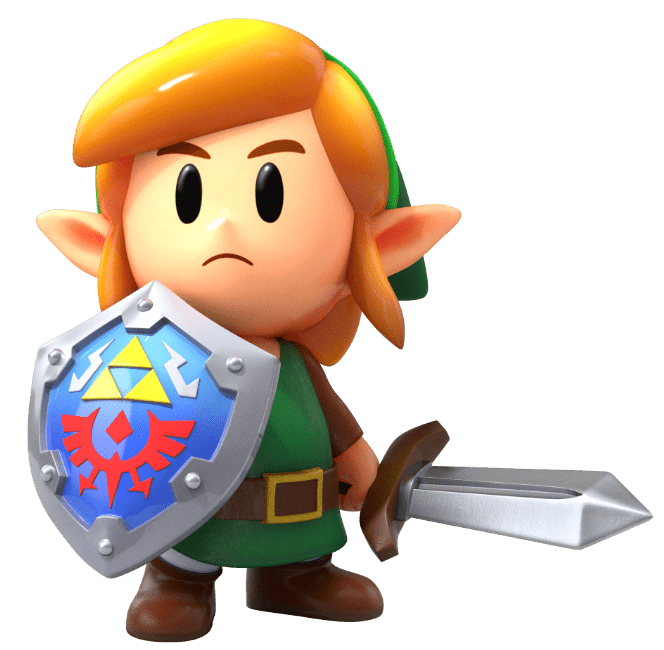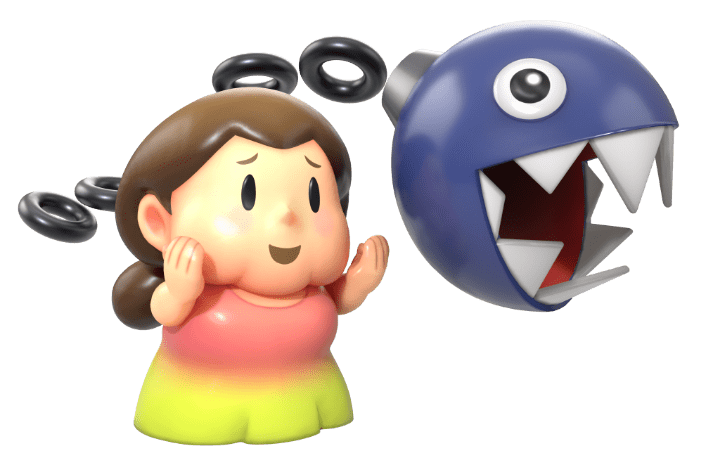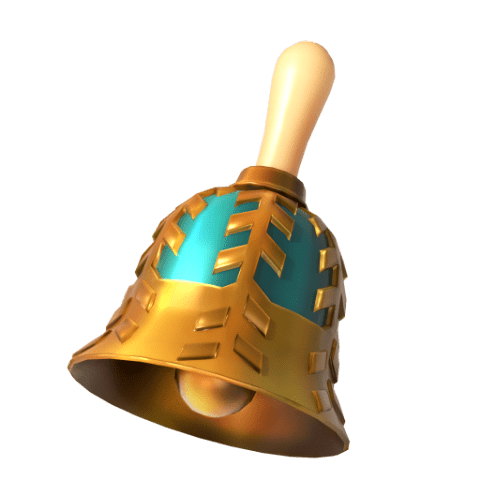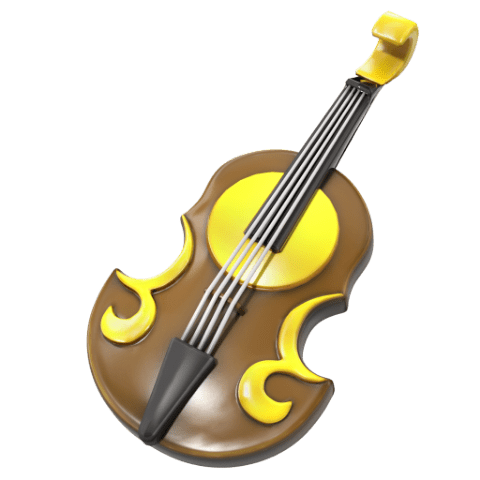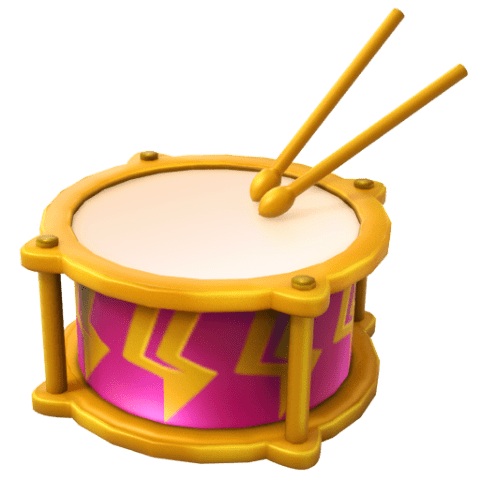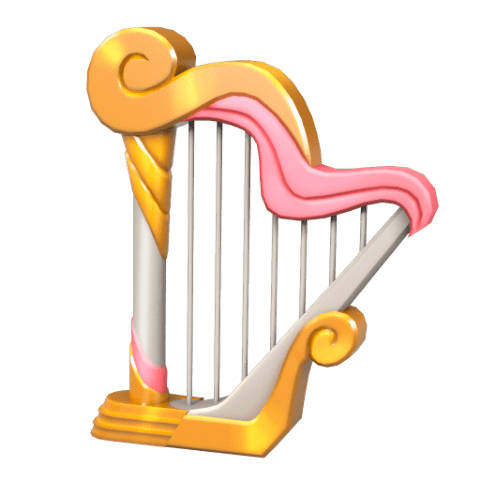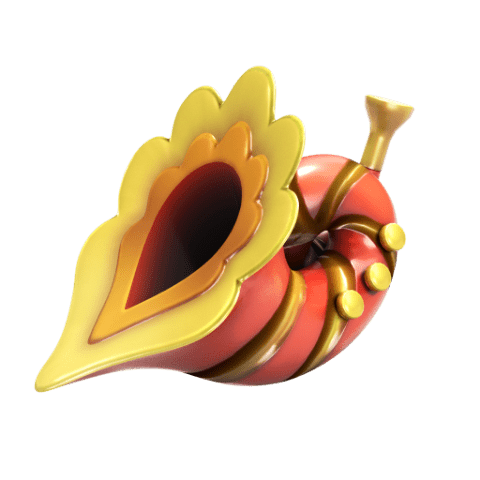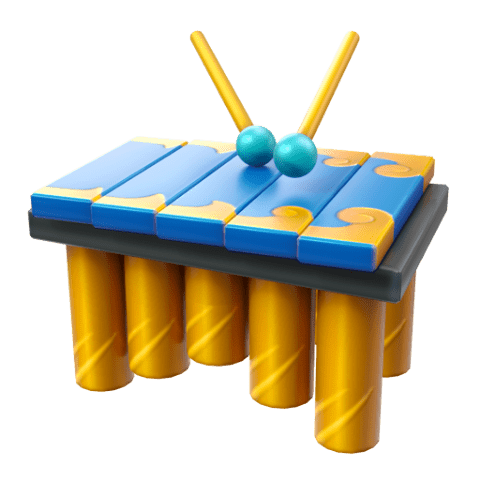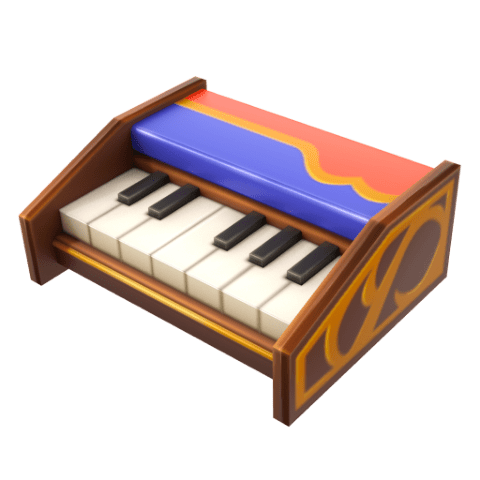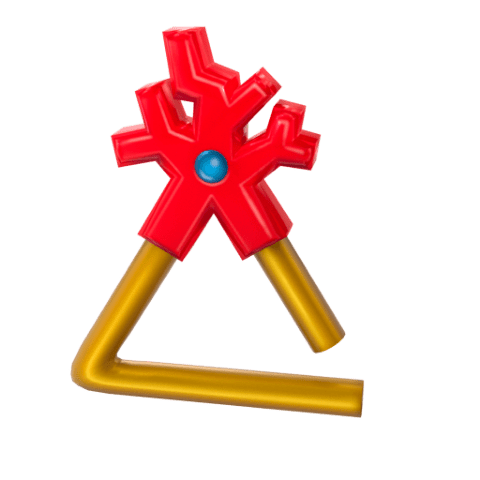 To find his way home, our brave hero must seek out magical instruments across the land to awaken the slumbering Wind Fish.
The locals of Koholint might seem pretty odd, but they're a friendly bunch who'll aid Link's quest. Let's get to know some of them!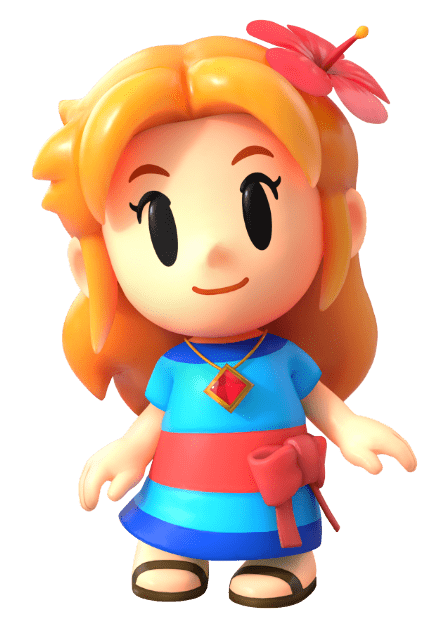 Marin
A song-loving girl from Mabe Village who nurses Link back to health after he washes up on Koholint Island.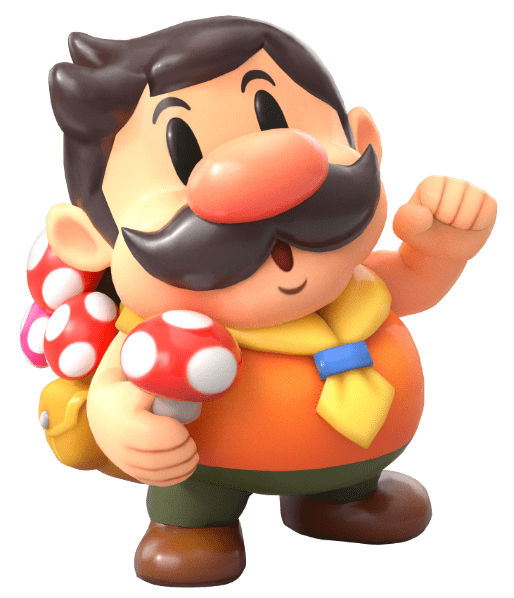 Tarin
A kind-hearted chap with a fondness for mushrooms and an insatiable appetite to boot!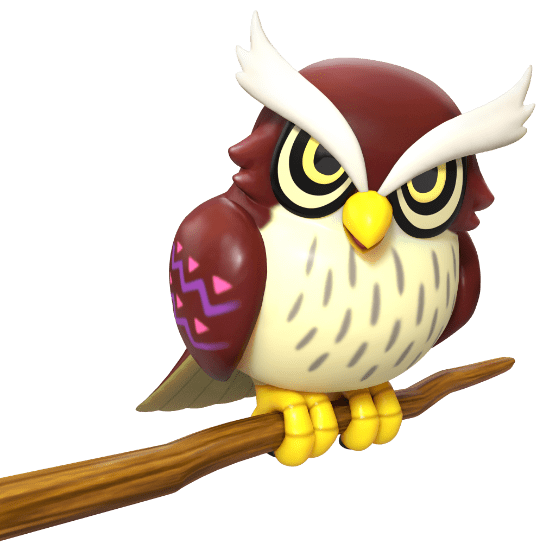 Owl
A wise old bird with no shortage of advice to impart. Be sure to listen to what he has to say!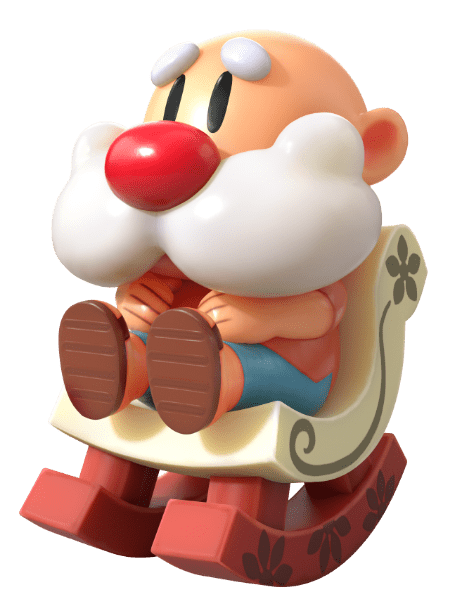 Old Man Ulrira
No one knows the island quite like Ulrira. He's a tad shy in person though, so give him a phone call if you need some guidance.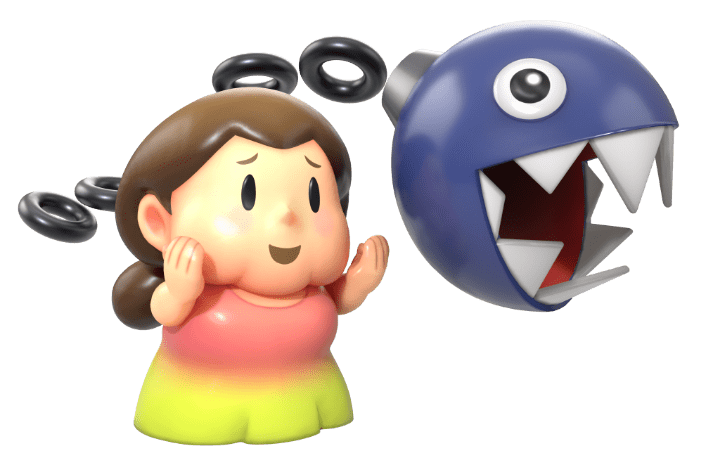 Madam MeowMeow
This madam is a fan of…Chain Chomps?! How strange. Hmm, well, this one is called BowWow and is harmless…apparently!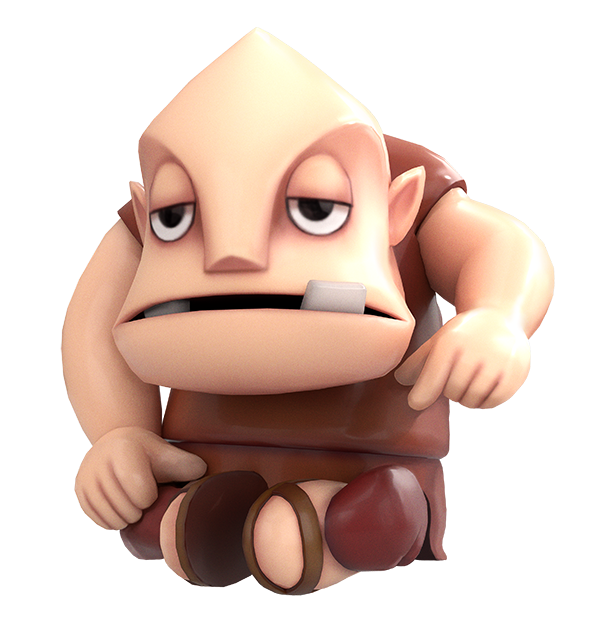 Dampé
No one loves digging stuff up more than Dampé, and it looks like he's made quite the discovery! Wanna see?

Link's quest to wake up the Wind Fish will see him trek to numerous dungeons scattered across the island. Navigate these labyrinths room-by-room, solving perplexing puzzles, outwitting tricky traps, and battling the fearsome monsters that dwell within.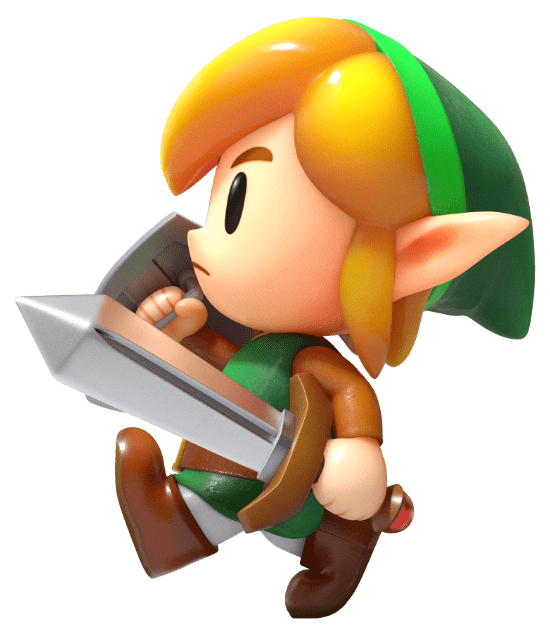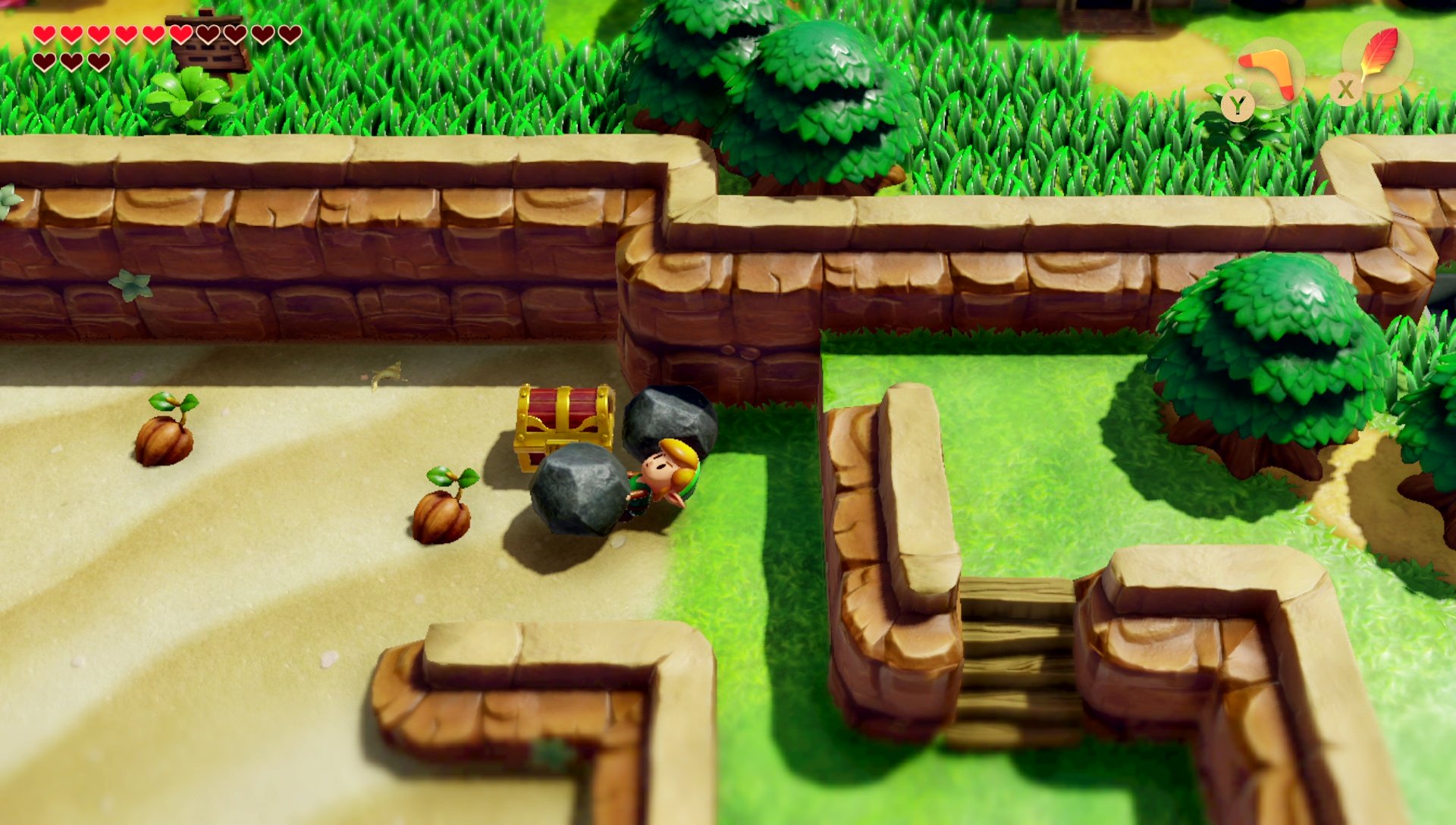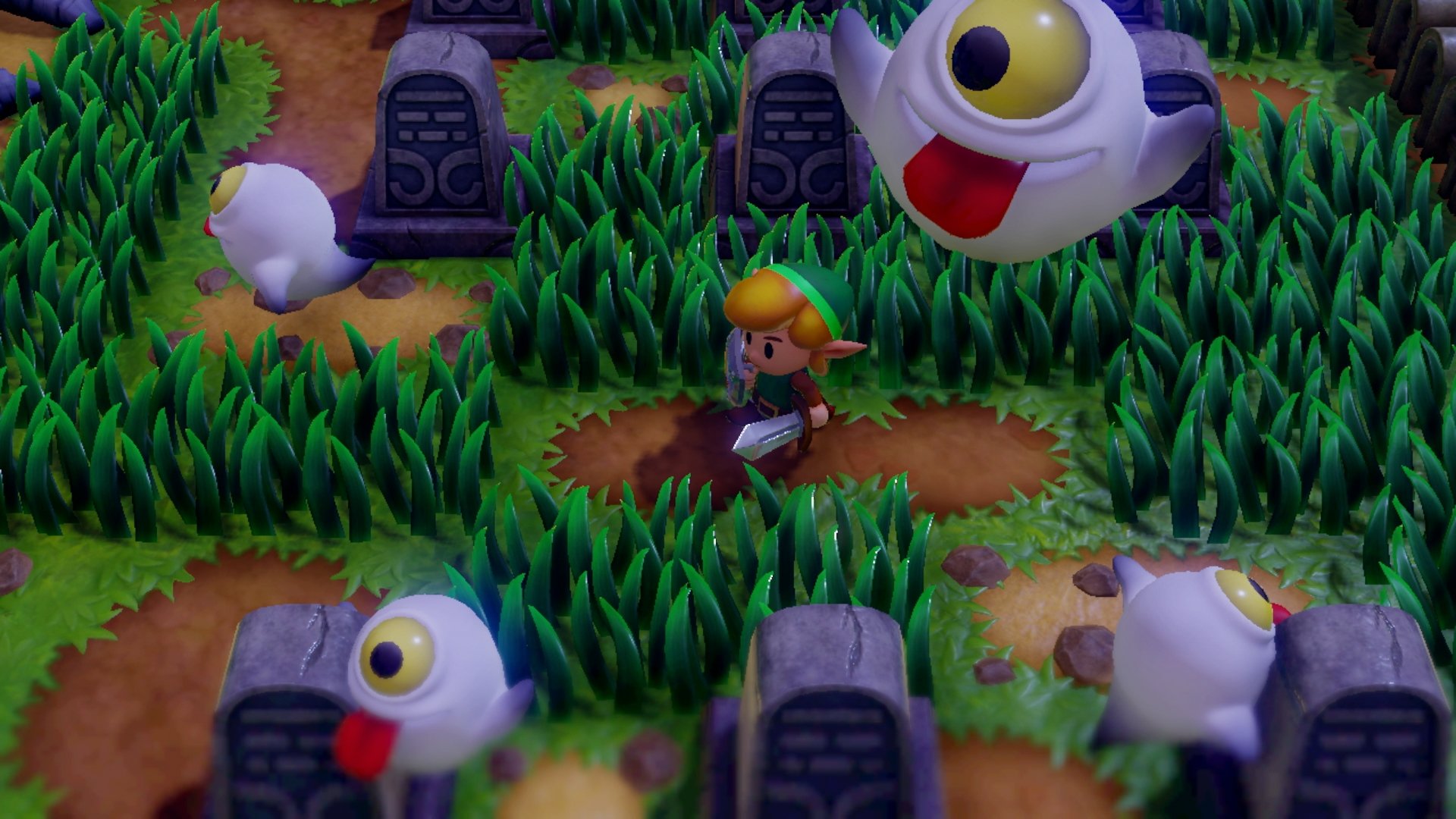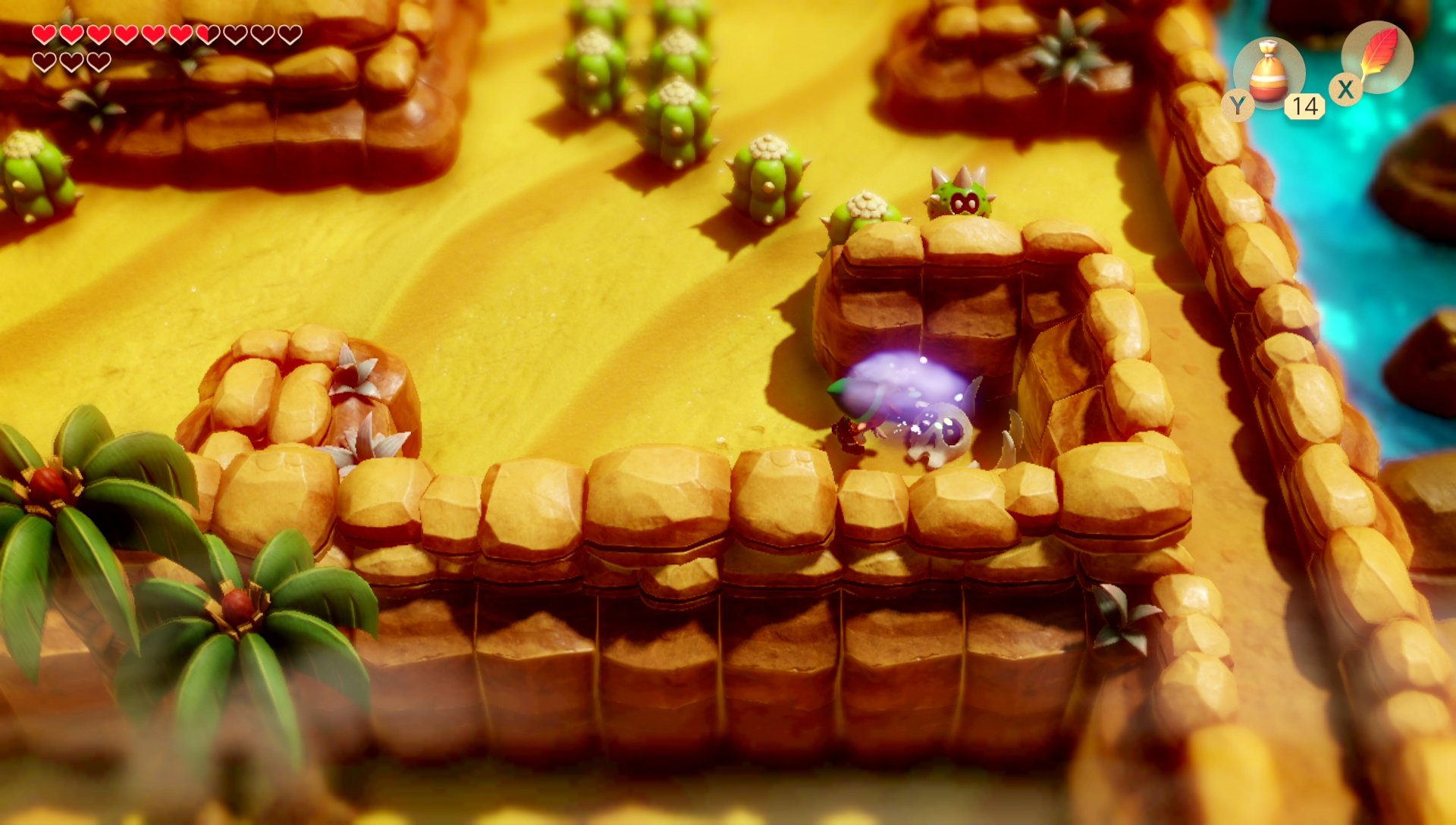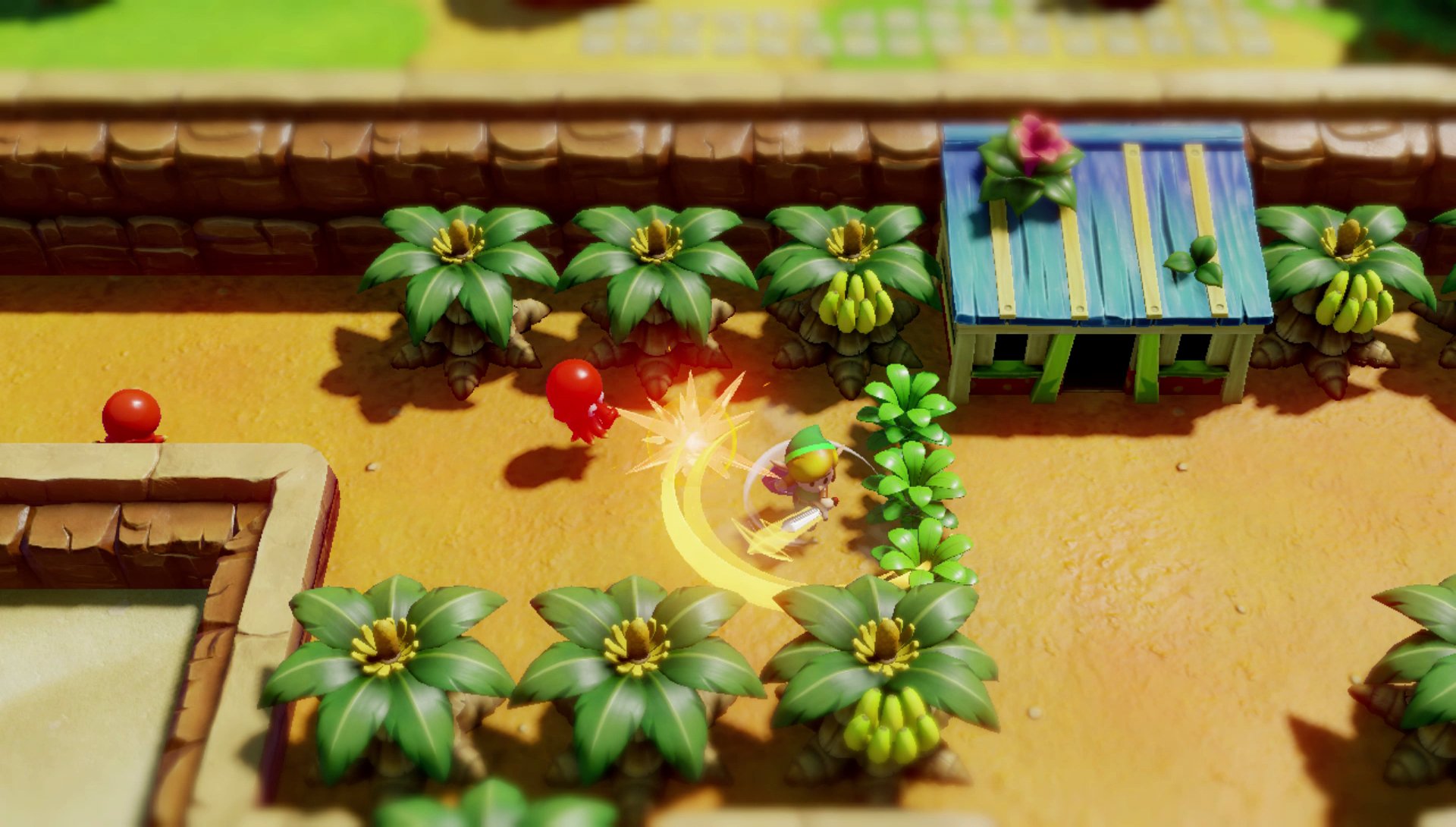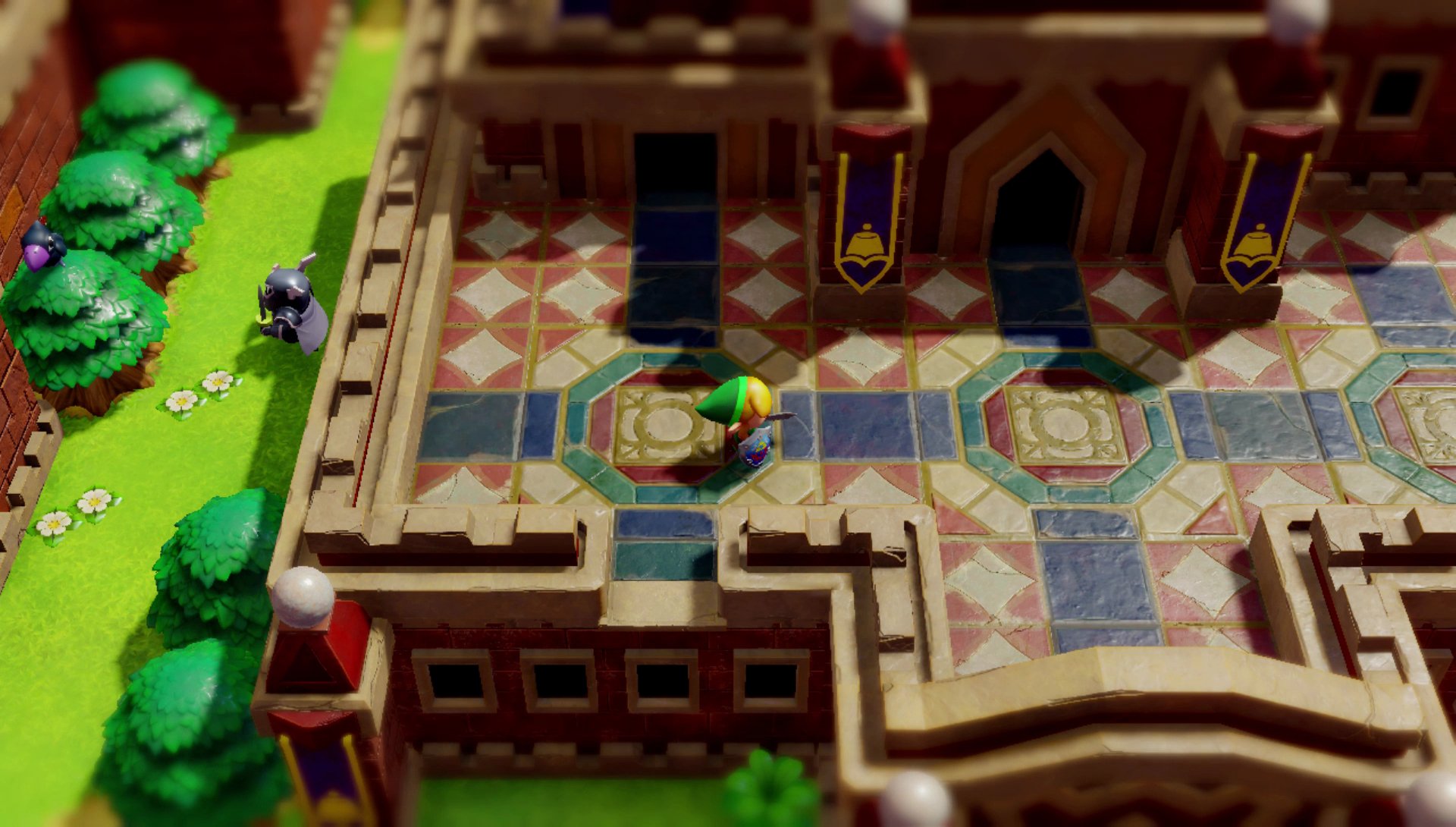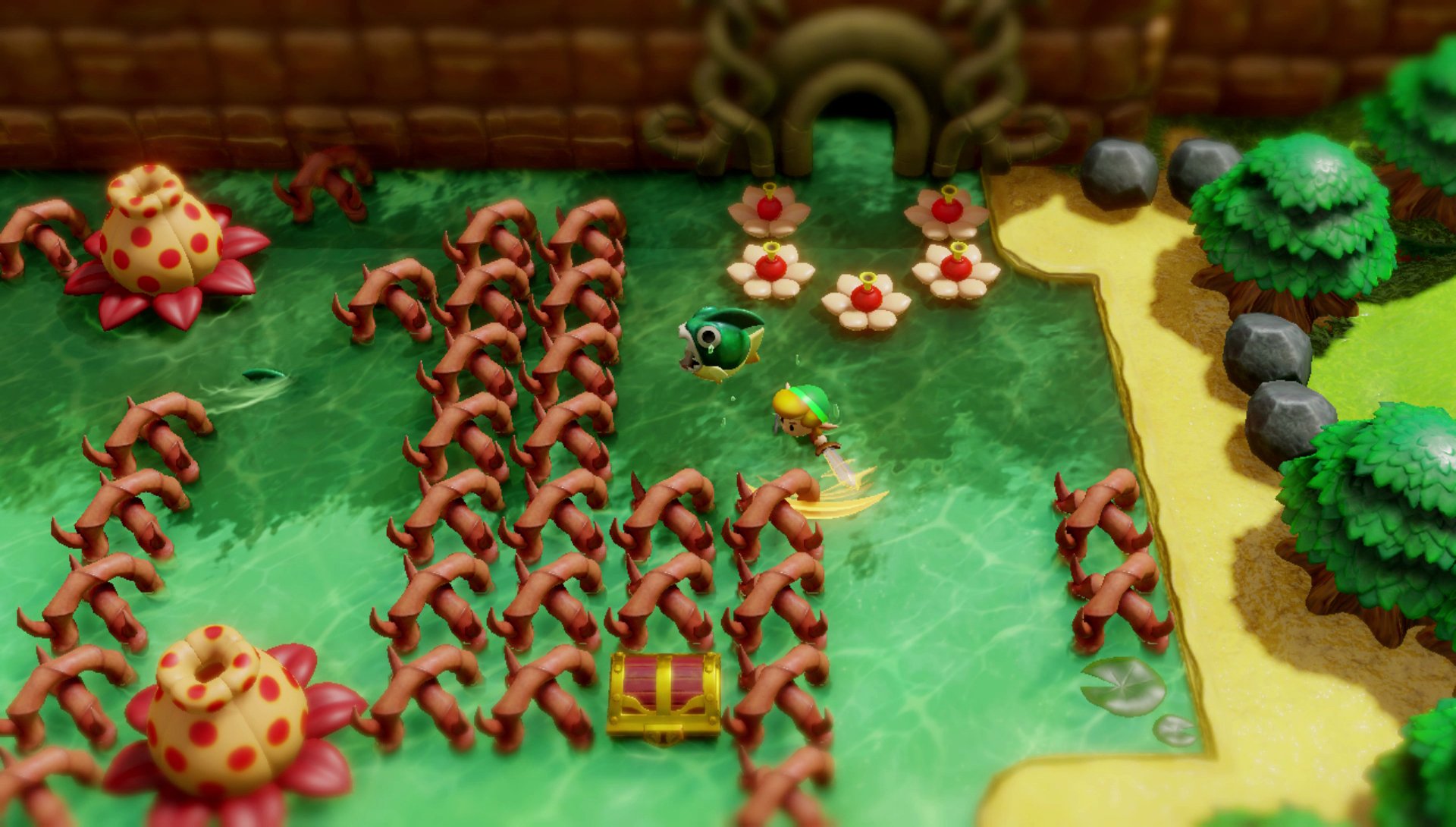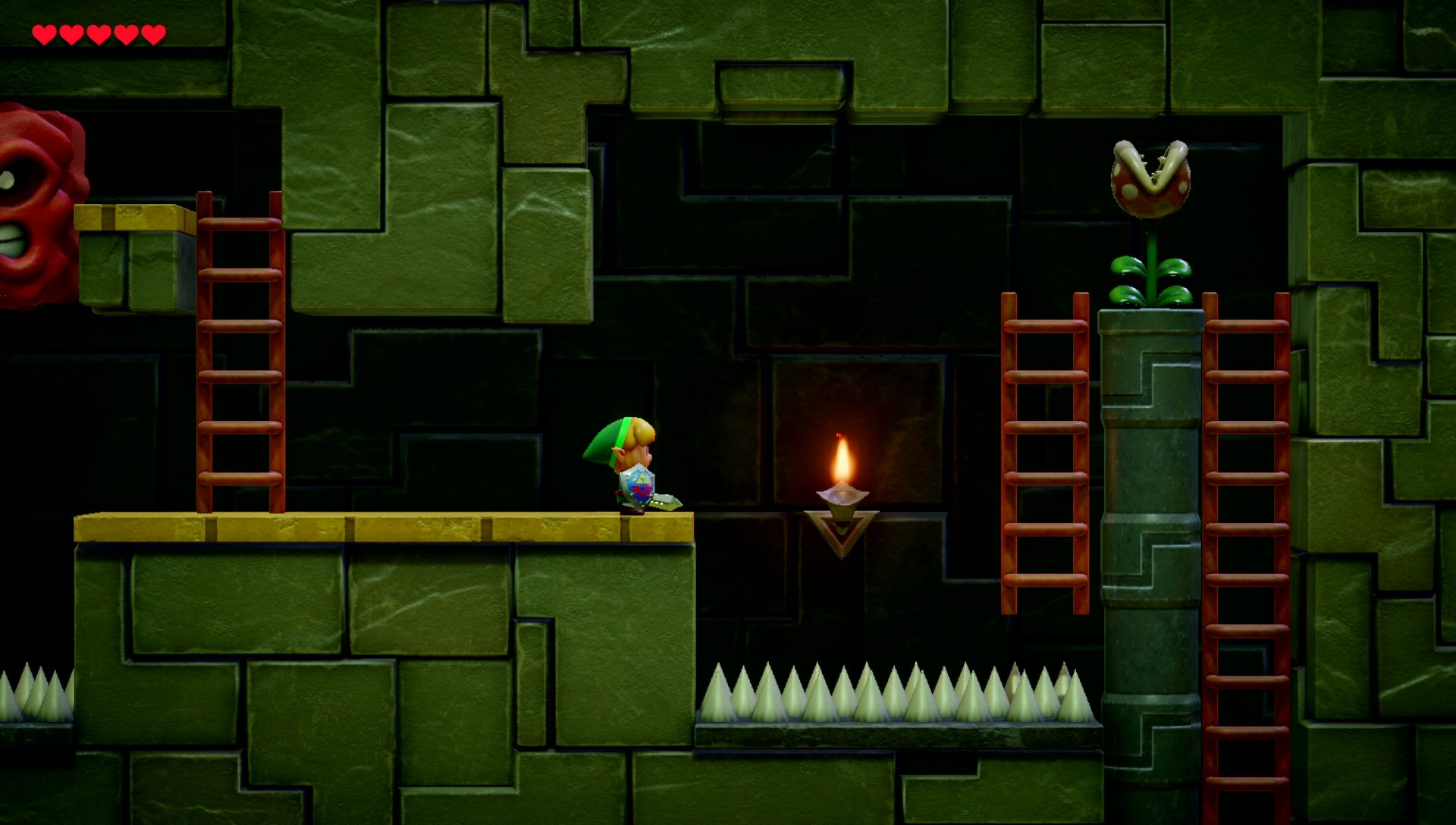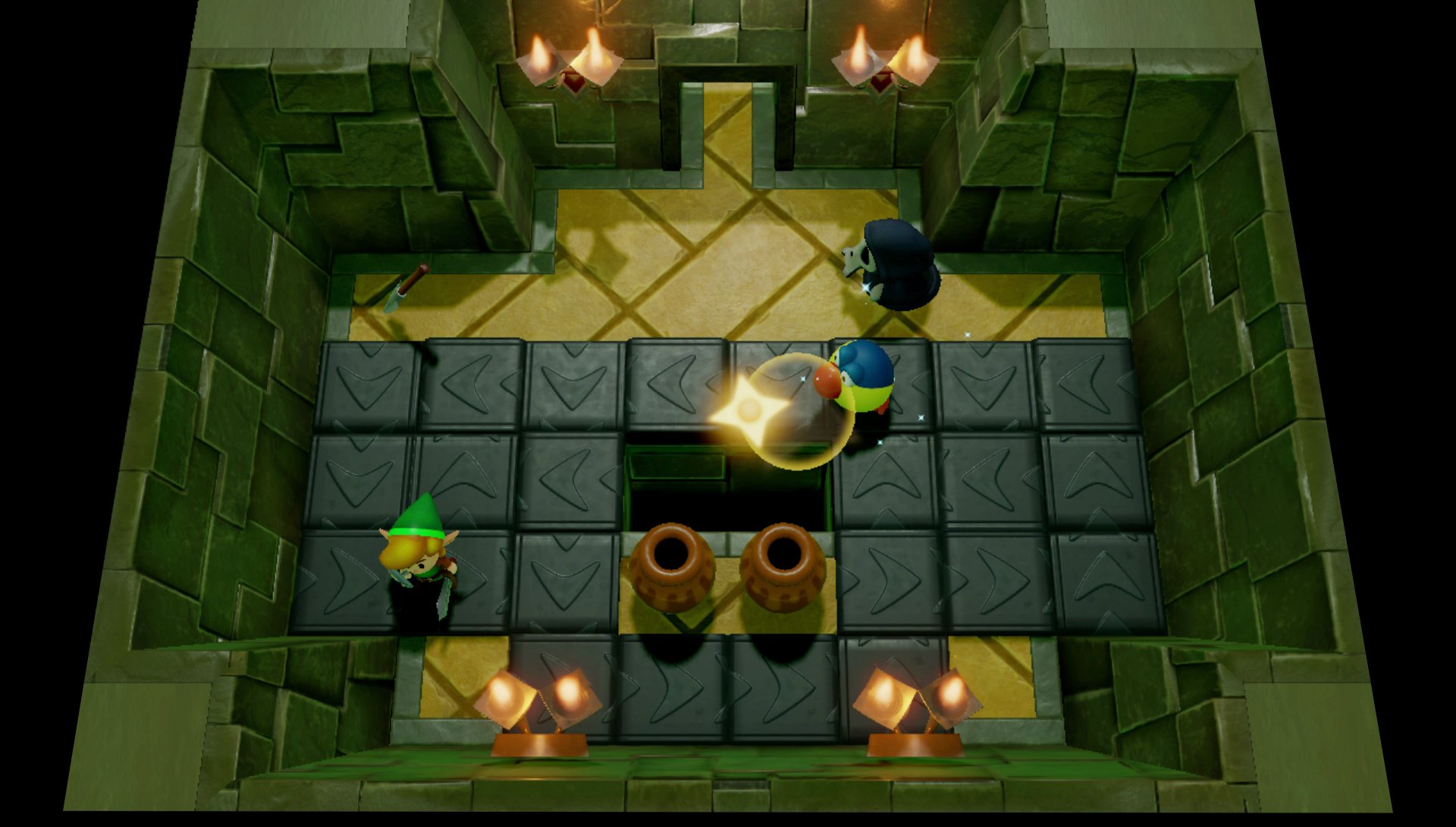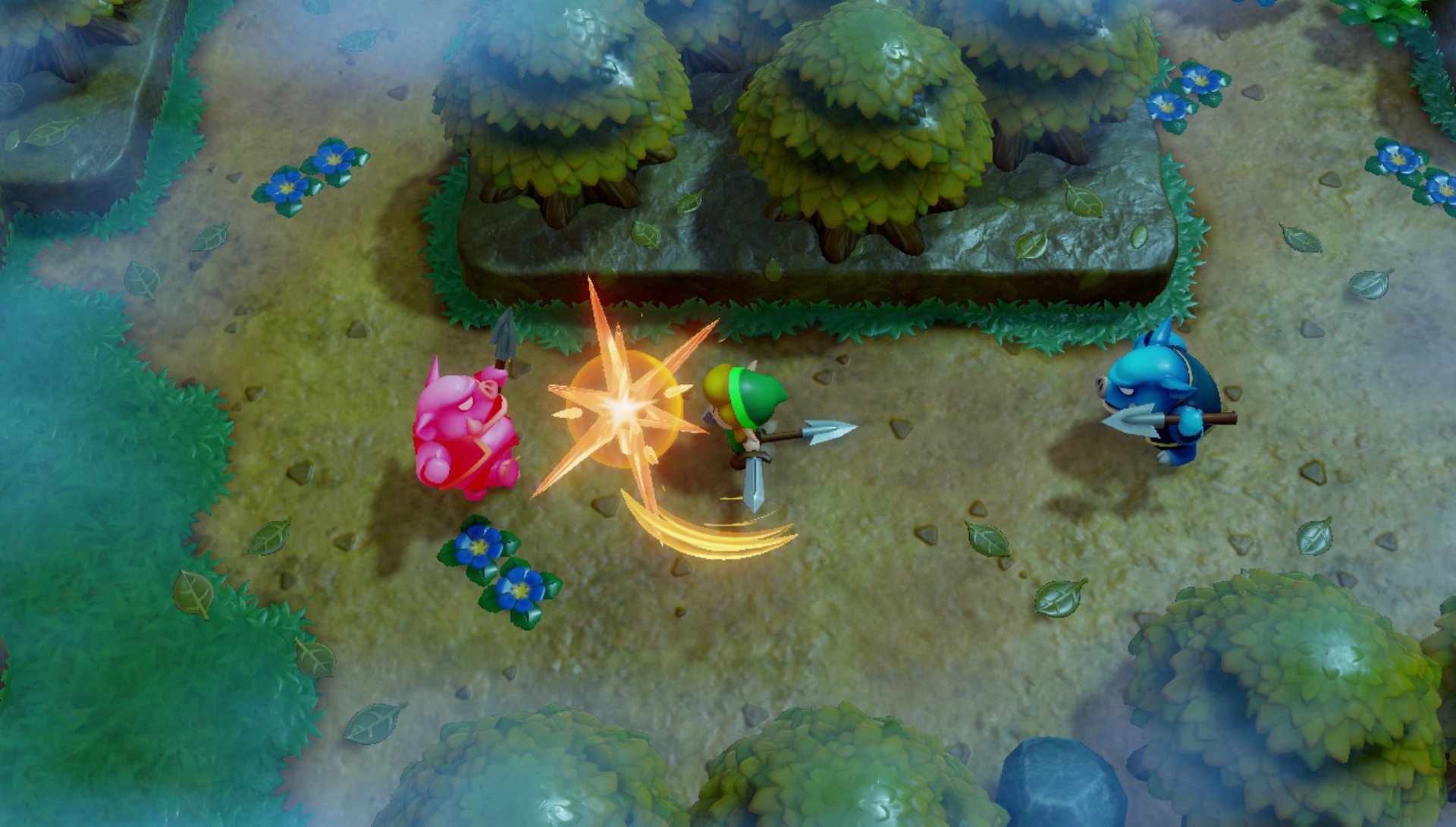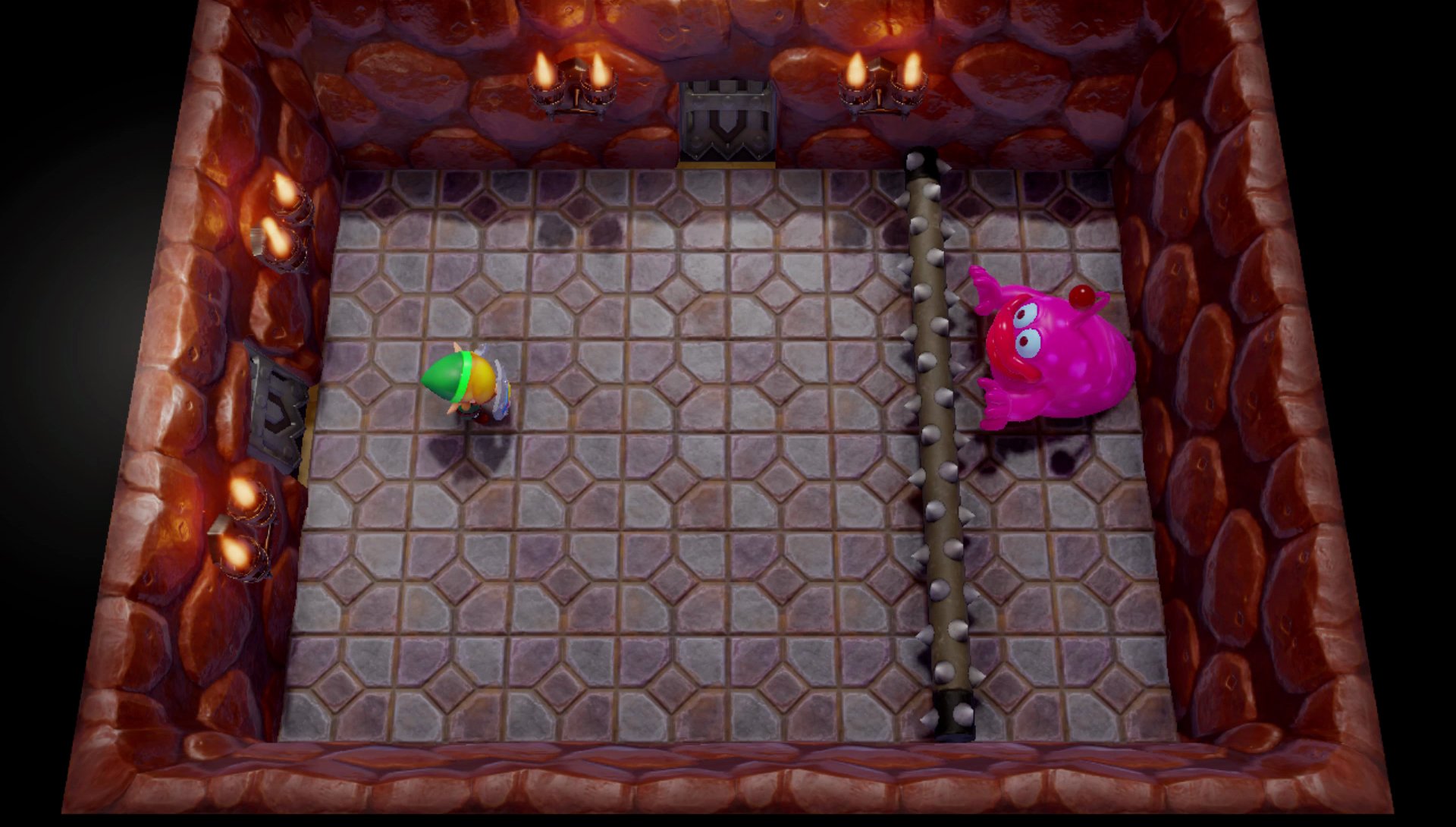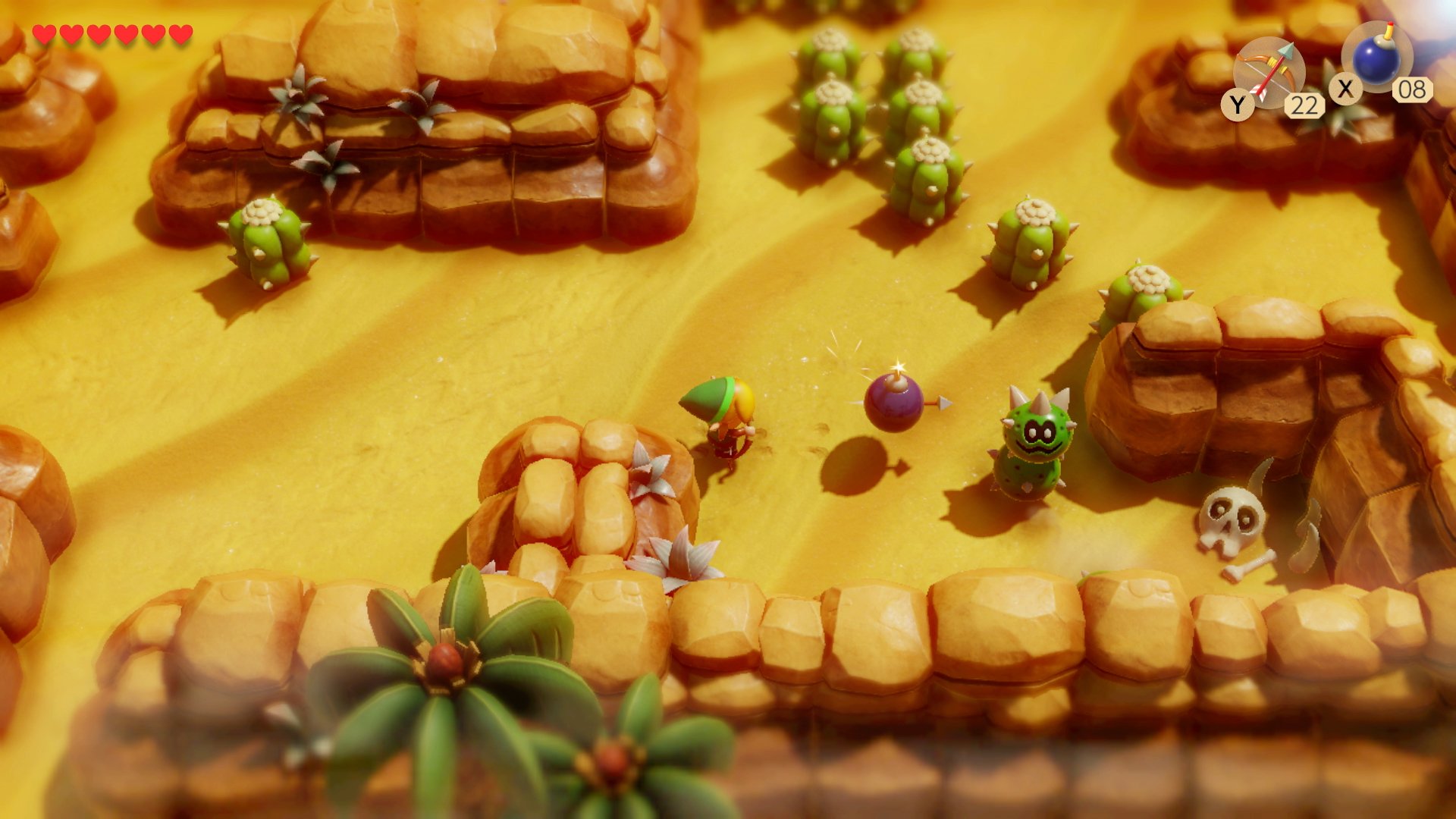 Is that…a Goomba? That round character looks kinda familiar too! This island certainly is full of surprises….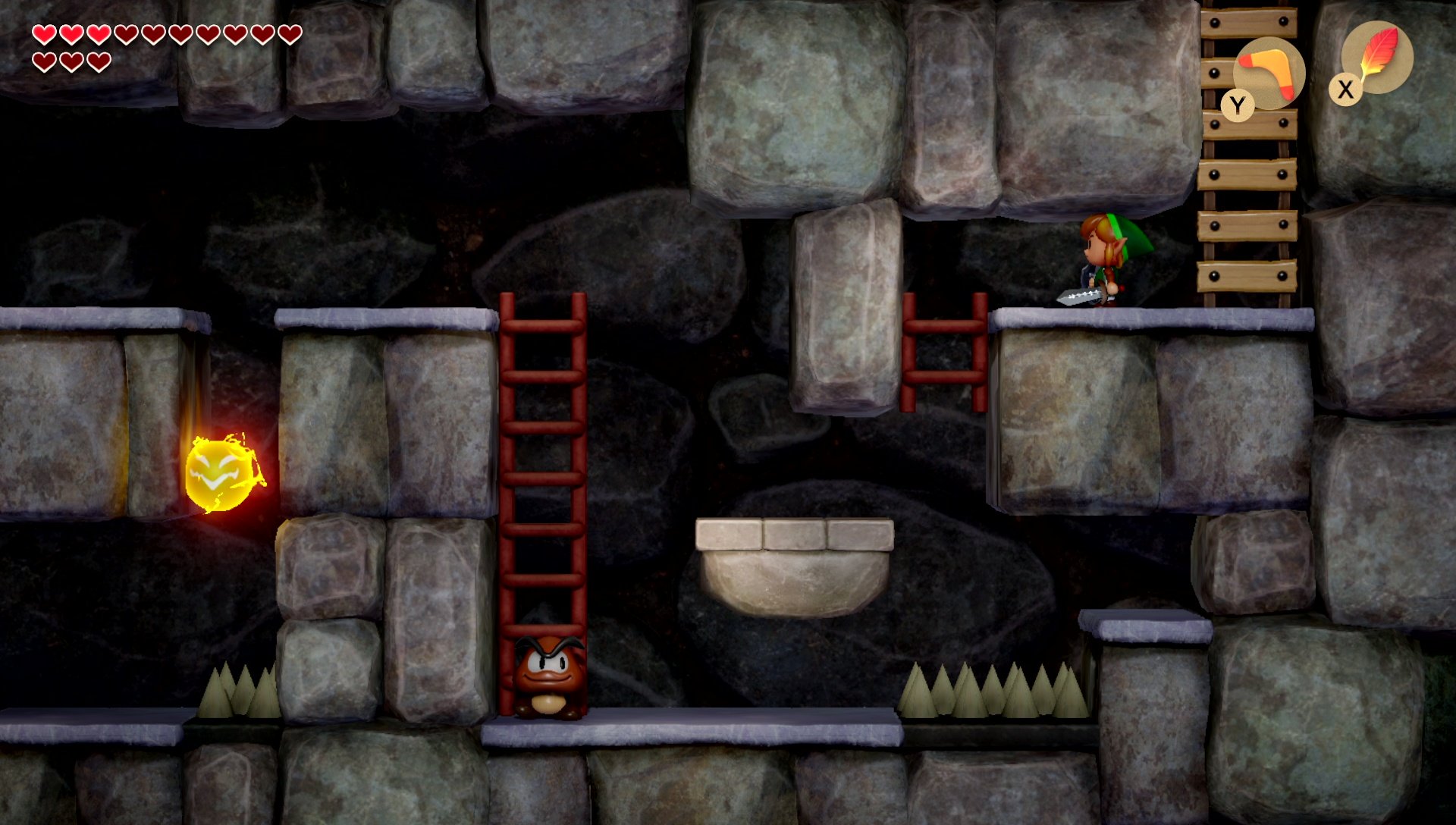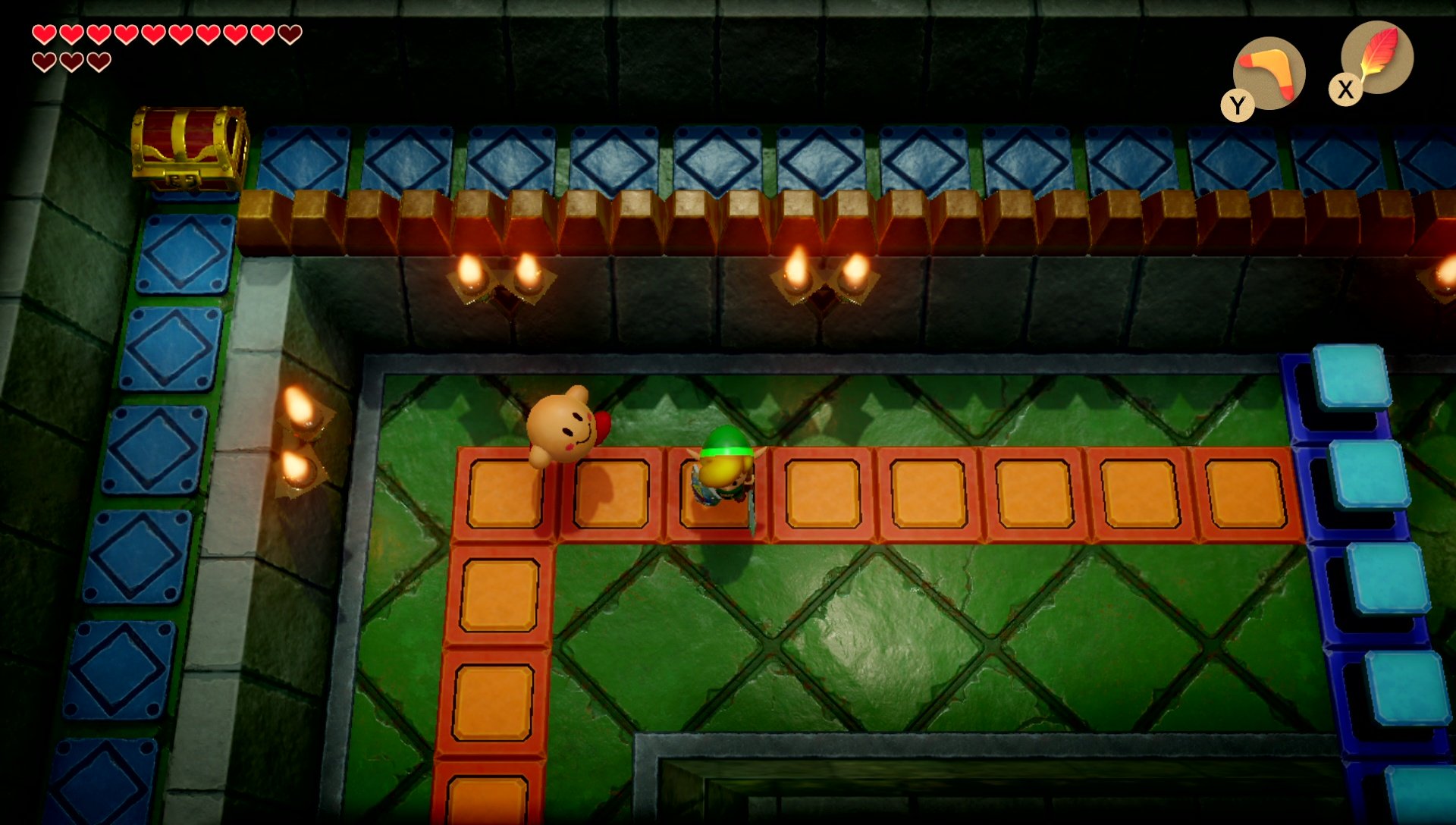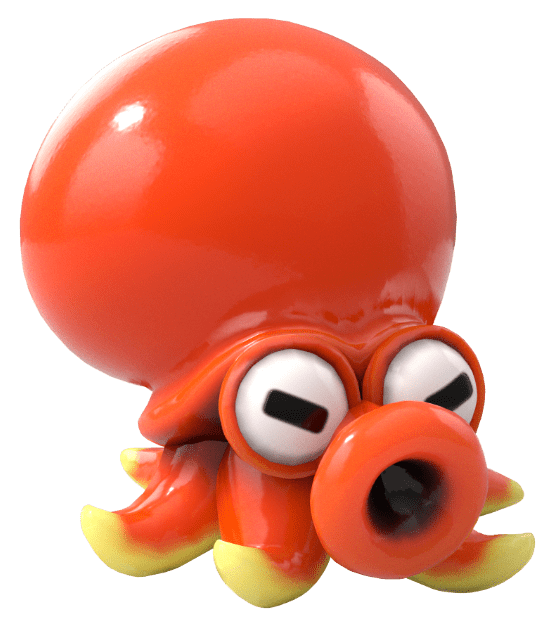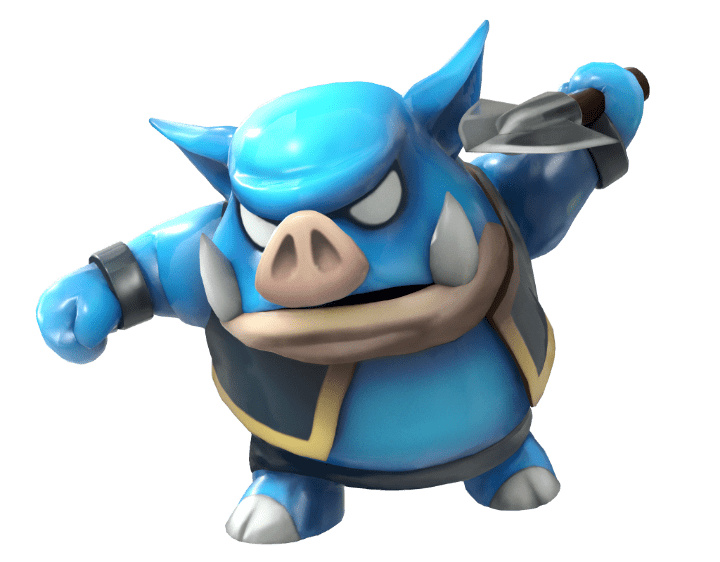 By collecting gear and items on his travels, Link can explore more of the island and unearth its many secrets. Certain items can even be exchanged with the locals.
Here are just some of the island's unique tools and treasures:
Pop these boots on to run at incredible speeds. Don't worry about bumping into stuff!
This legendary ranged weapon carries an equally legendary price tag in the local shop. Don't even think about stealing it…
Pull yourself towards objects, fire it at foes – the Hookshot does it all!
A go-to item when there's an obstacle or fragile-looking wall that needs blowing up.
Use this nifty feather to jump over pits and dodge incoming attacks – in style!
These shells are hidden all over the island, so collecting them is sure to pay off at some point, right?
Throw this boomerang at enemies to stun them or grab hard-to-reach objects. It's also pretty good at cutting grass!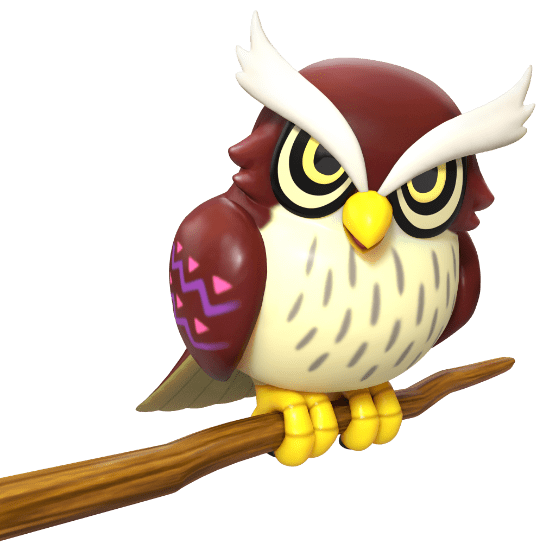 From shops to minigames and other curiosities – your life as a Koholint castaway need not be a dull one! Here are some touristy spots to check out during Link's quest: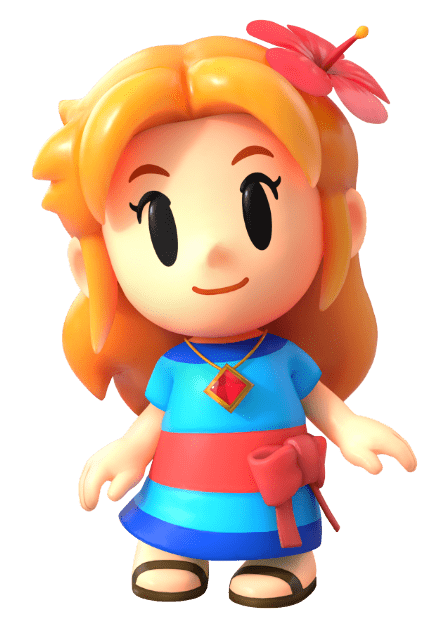 Try your luck at this tricky crane game to get your hands on all sorts of curious items…like that Yoshi doll. Who knows what that's used for?
Enjoy a scenic trip of Koholint by raft as you float down rapids and waterfalls. Be sure to grab as many rupees as you can so you can afford the next ride!
See what's biting at the fishing pond to net yourself some prizes. No, you don't need to bring your own rod.
This shop is stocked with all sorts of useful wares. Be warned: the owner's policy when it comes to dealing with shoplifters is… Just don't!
If you're stuck on your quest or if you just want to chat, why not visit a Telephone Booth? Don't worry – calls are free!

During your adventures, Link will acquire mystical items called "Chamber Stones" that can be arranged into custom layouts to form Chamber Dungeons!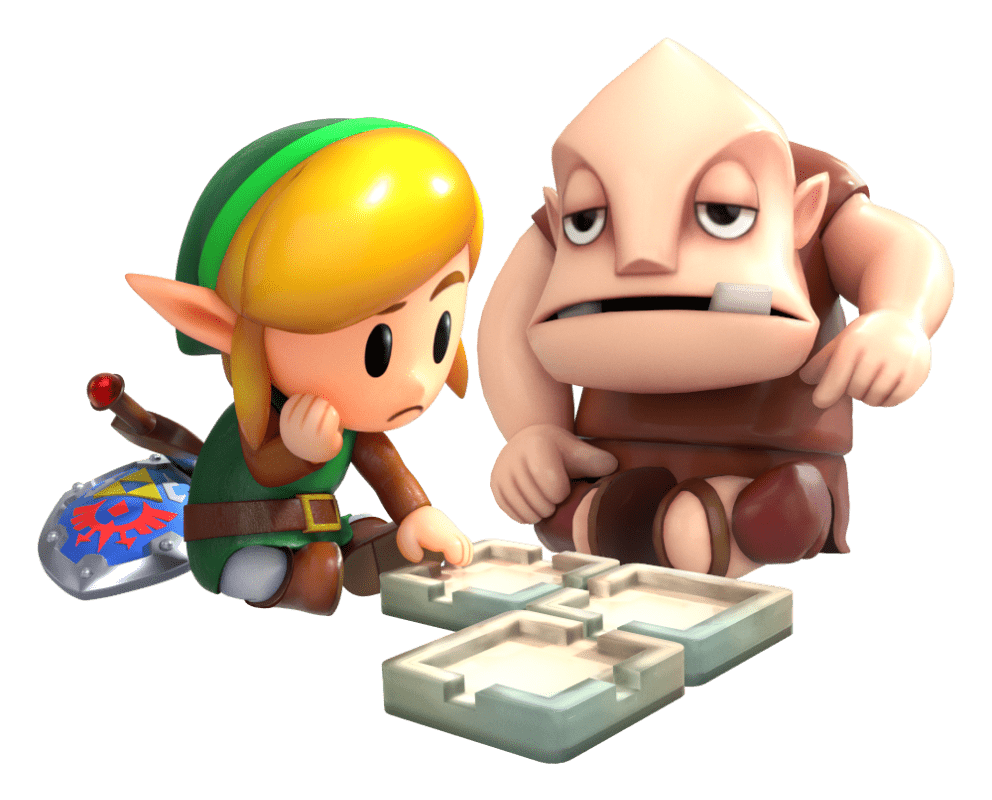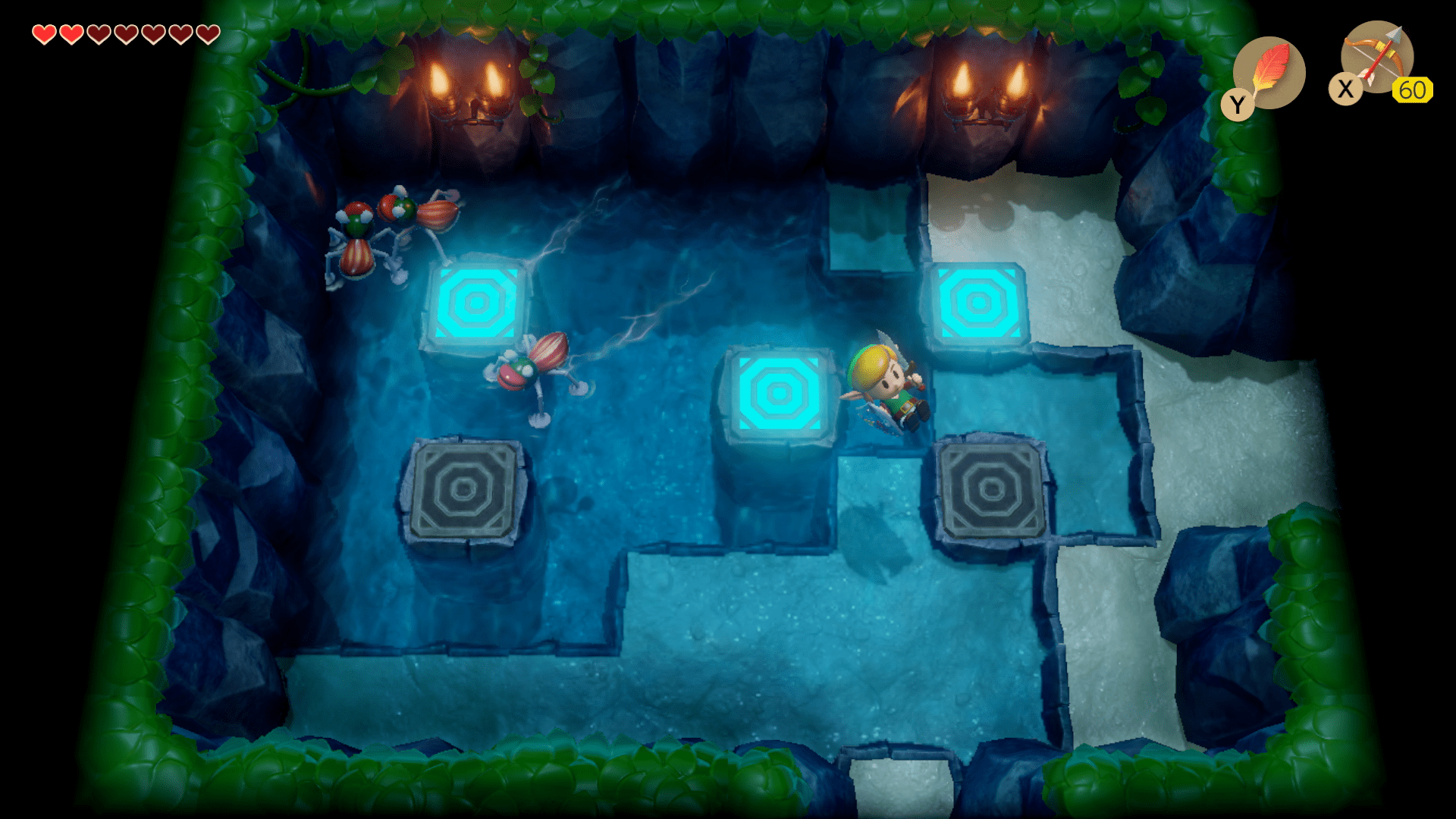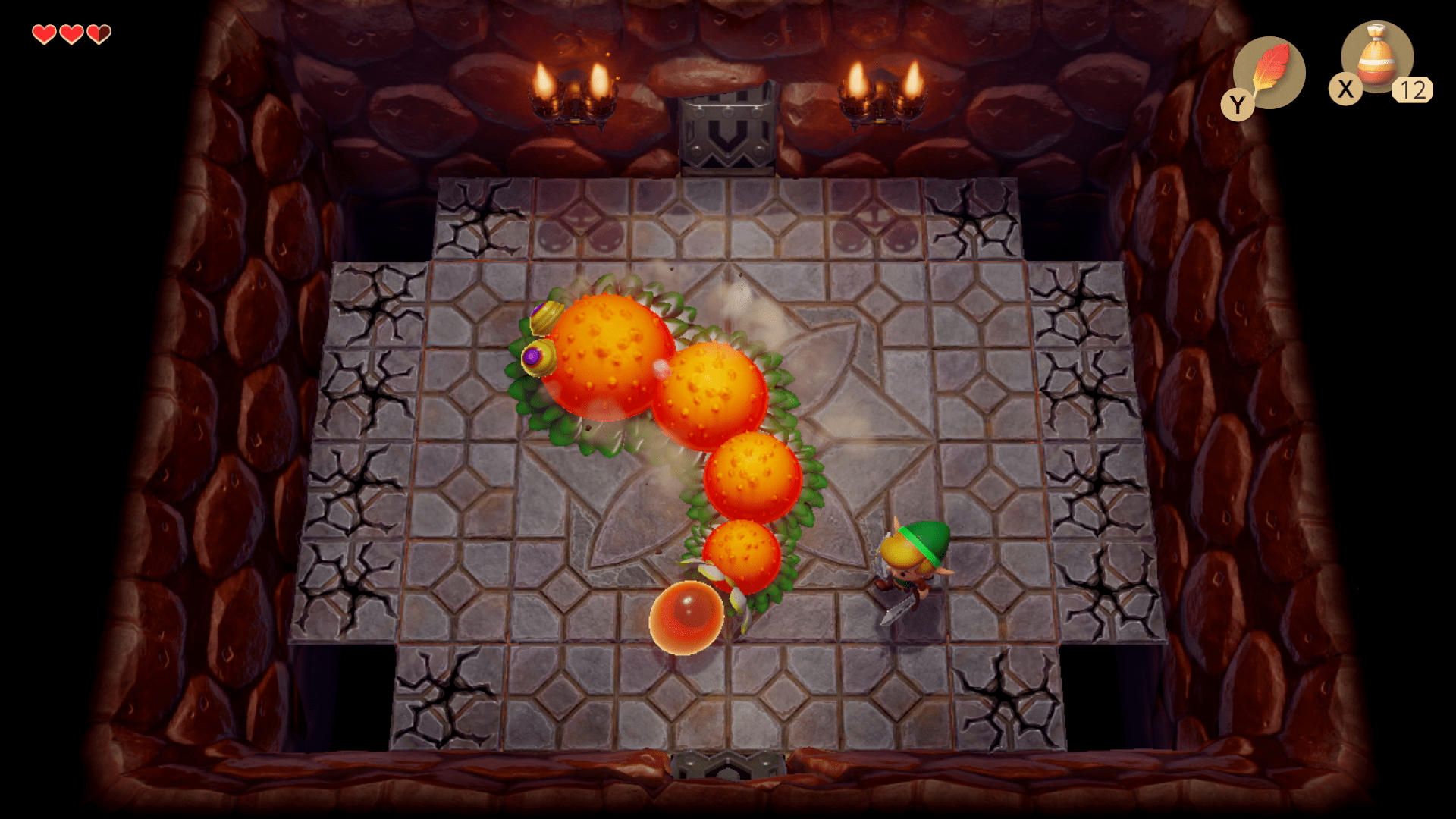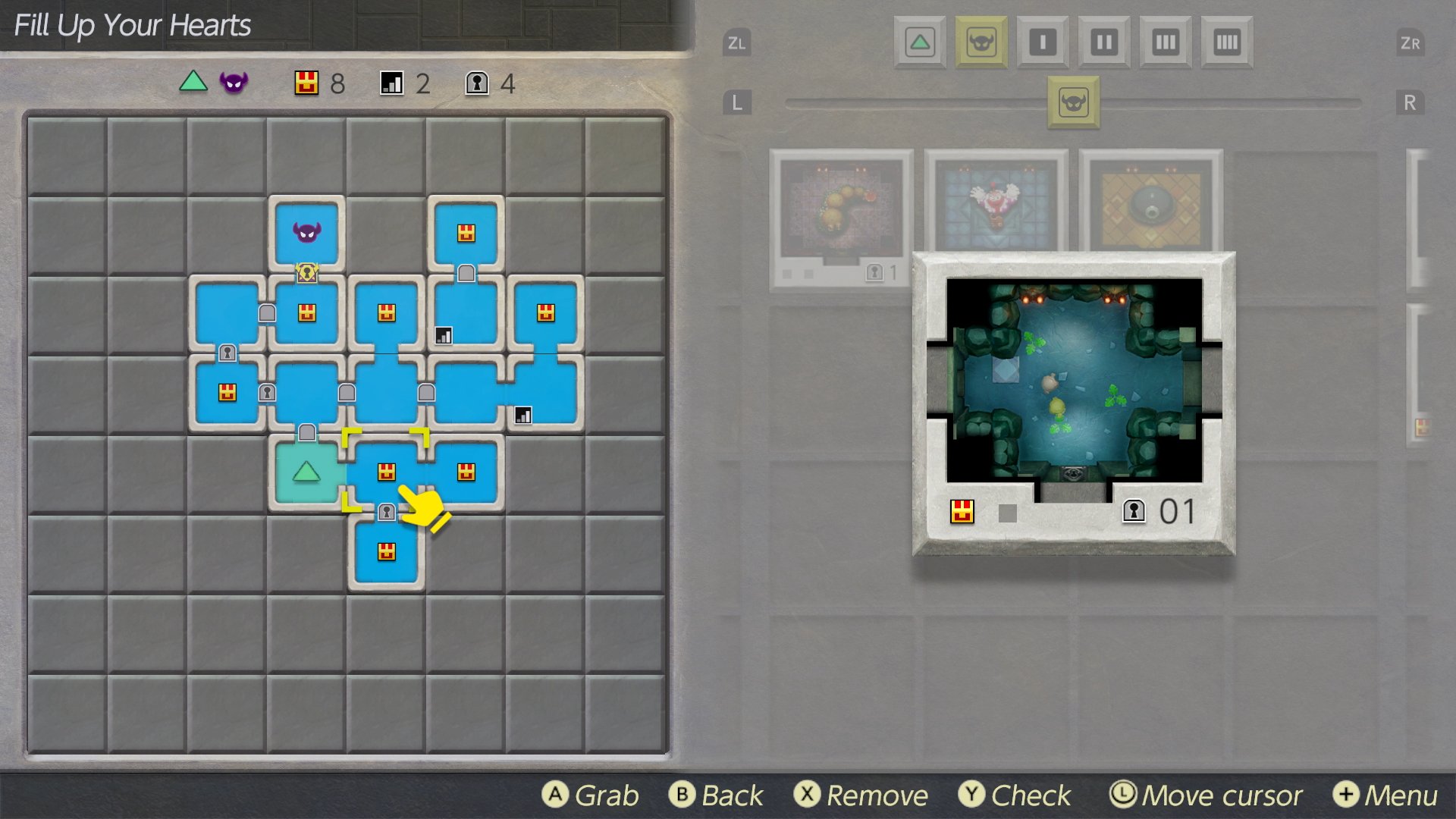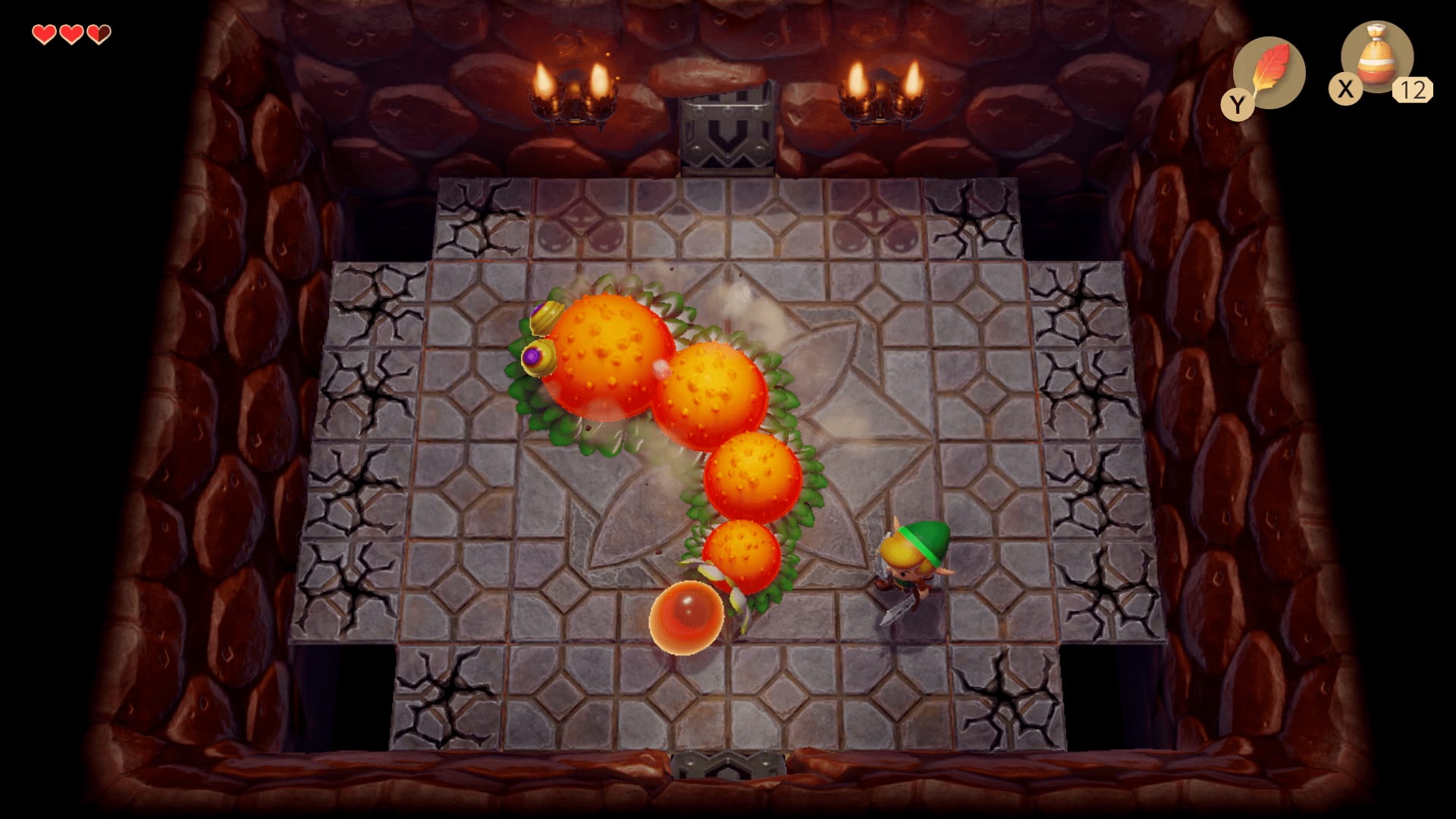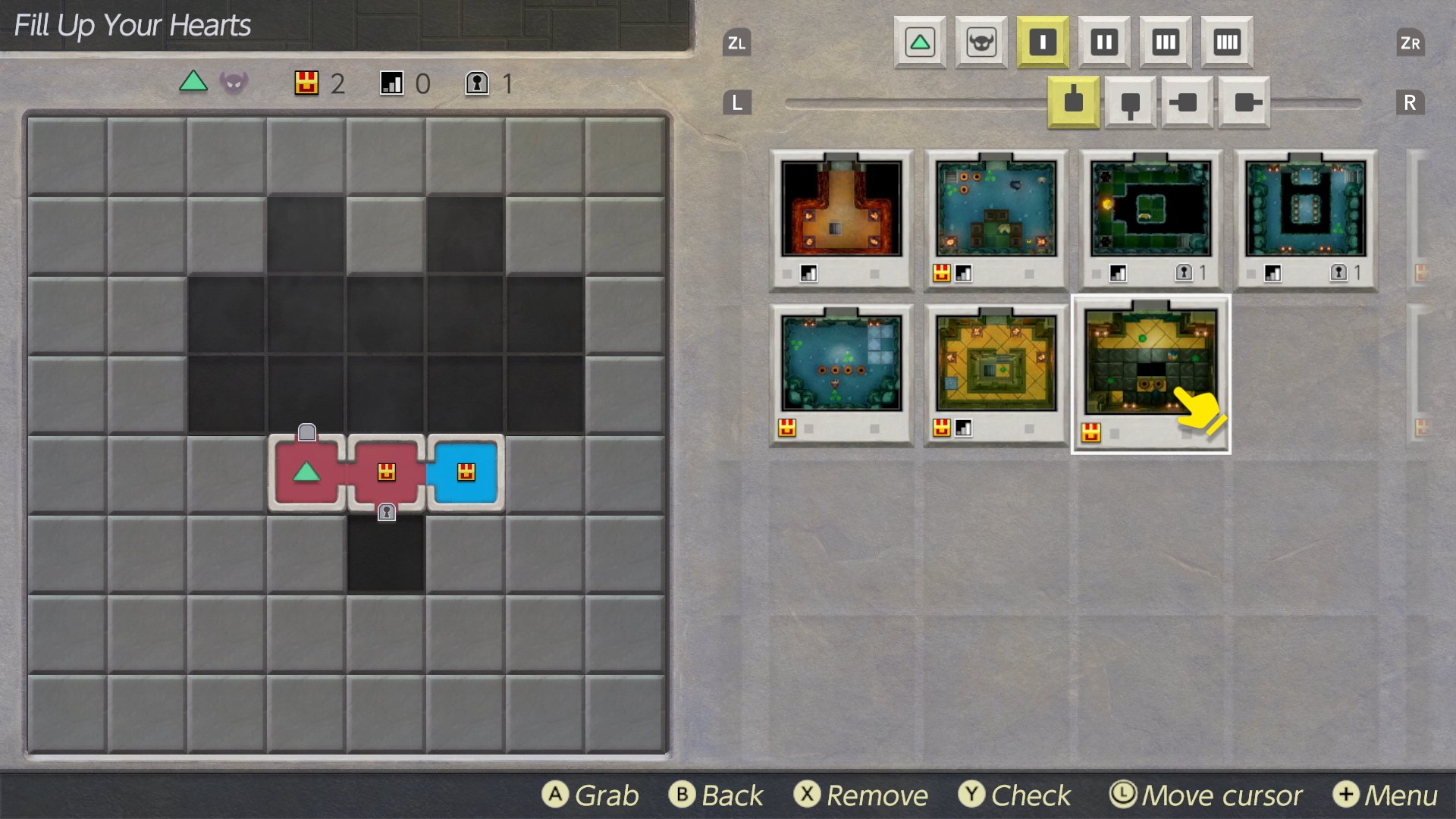 Mix and match different chambers to your hearts content: place an entrance, add some puzzles, keys, boss battles, and everything in-between. Once your Chamber Dungeon is complete, try to conquer it and reap the rewards within!

If you have an amiibo (sold separately) from The Legend of Zelda series, you can unlock additional chambers and save your favourite layouts to them for safe keeping. There's also this adorable Link amiibo launching alongside the game that unlocks Shadow Link as a foe in your Chamber Dungeons!