Legendary game worlds and fighters collide in the ultimate showdown – a new entry in the Super Smash Bros. series for Nintendo Switch!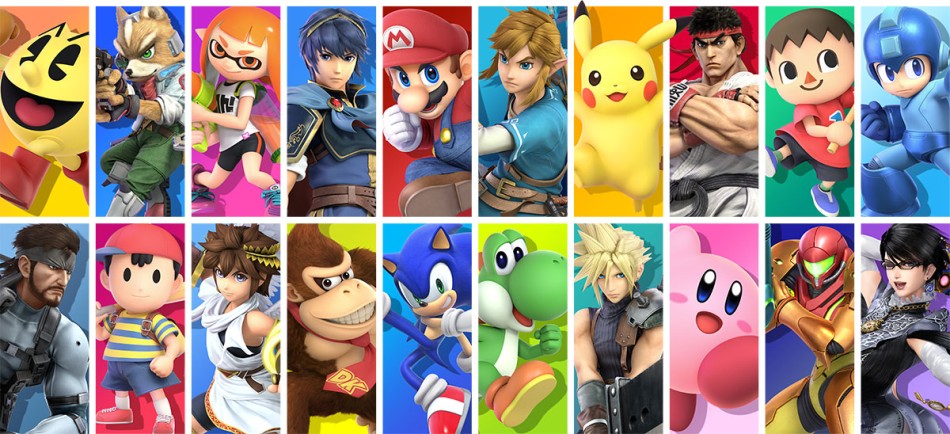 Everyone is here!
New fighters, including Inkling from the Splatoon series, Ridley from the Metroid series, Castlevania's Simon Belmont and Isabelle from Animal Crossing, make their Super Smash Bros. series debut alongside every Super Smash Bros. fighter in the series…EVER!
3…2…1…GO!
Have a blast trying to launch your opponents off the stage in the ultimate action game. Faster combat, new items, new attacks, new defensive options, techniques and more will keep the battle raging whether you're at home or on the go.
Fun for all!
Multiple modes and options mean everyone can play. In Smash, select your stages, set the rules and play with up to eight players total. Or, create a team of three or five fighters and take on your opponent's squad one by one in Squad Strike. And that's just the beginning!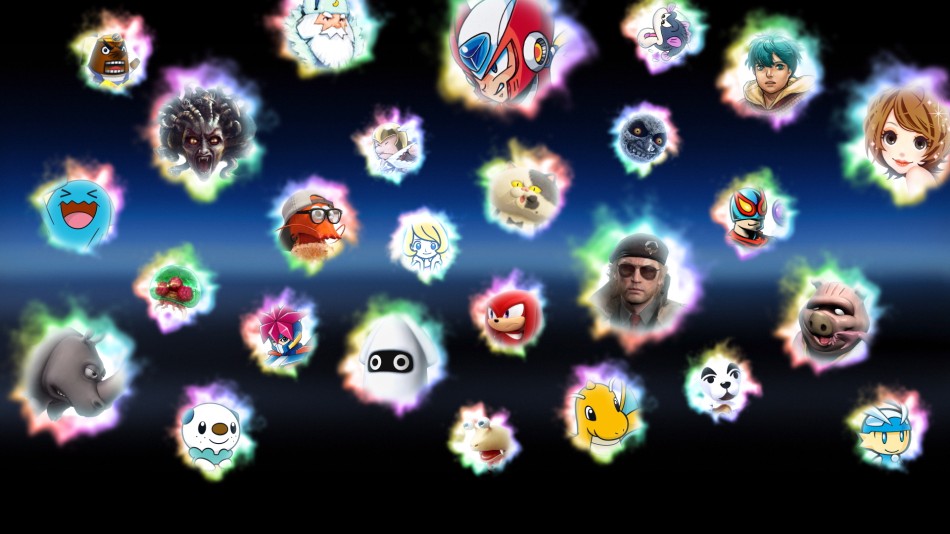 Spirits let you simulate battles between characters from more series than ever before, so see how many you can collect! Fighters can join forces with spirits to enhance their powers. While primary spirits enhance fighters' stats, support spirits lend them additional skills. Once the primary spirit and support spirits are set, your fighter's all powered up!
More than 100 stages!
Returning stages have been powered up, and every stage has Battlefield and Final Destination versions. There are plenty of surprise Stage Hazards to discover, including stages that change shape and guest characters that suddenly appear. Plus, with Stage Morph, choose the two stages you want to use and they'll automatically switch after a certain amount of time.
Pick your favourite themed music for battle stages and set your background music. There are more than 800 tracks in total!
Use items to your advantage!
The items that appear on stage can be the key to victory – if you use them correctly! Pokémon can also leap from Poké Balls and Master Balls to support you in battle, and you can get help from guest characters with Assist Trophies!
See items, Pokémon and Assist Trophies
Compatible with amiibo
All current Super Smash Bros. series amiibo figures (sold separately) are supported!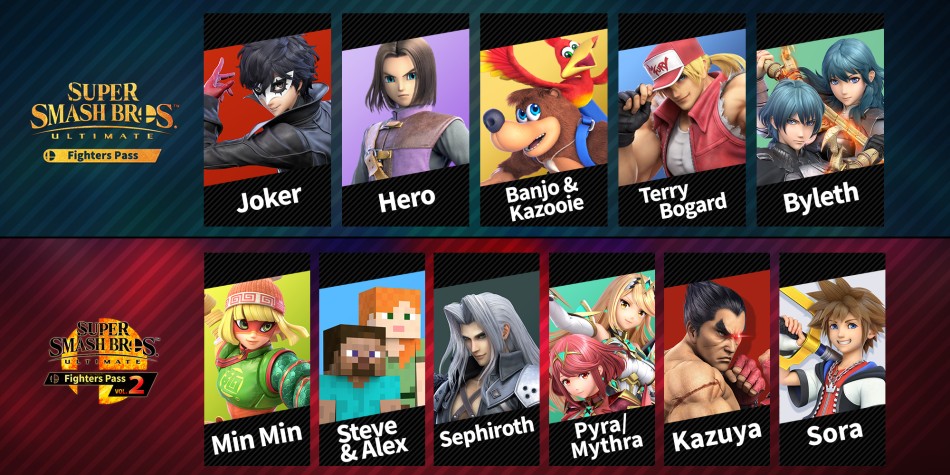 Downloadable content
More fighters, stages and music are available as downloadable content!
Super Smash Bros. Ultimate: Fighters Pass gives you access to five Challenger Packs: five fighters, five stages and all their music tracks. Do battle with new fighters from Banjo-Kazooie, DRAGON QUEST, FATAL FURY, Persona 5 and Fire Emblem!
Find out more about Fighters Pass
Super Smash Bros. Ultimate: Fighters Pass Vol. 2 gives you access to a further six Challenger Packs: six fighters, six stages and all their music tracks. Take to the battlefield with fighters from KINGDOM HEARTS, Minecraft, FINAL FANTASY VII, ARMS, and more!
Find out more about Fighters Pass Vol. 2
More DLC is also available, such as the Piranha Plant fighter and Mii Fighter costumes.
Please note: the fighters in the Fighters Pass are not included as part of Fighters Pass Vol. 2, and the fighters in Fighters Pass Vol. 2 are not included as part of the Fighters Pass. The first Fighters Pass includes Challenger Packs 1 - 5, while Fighters Pass Vol. 2 includes Challenger Packs 6 - 11. Piranha Plant is not one of the fighters included in the Fighters Pass or Fighters Pass Vol. 2 bundles.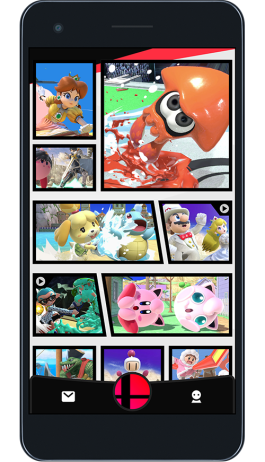 Smash World
With Smash World, part of the Nintendo Switch Online smartphone app, you can easily view recommended videos and stages that players have posted from Super Smash Bros. Ultimate.
If you find some stages you like, simply tap on them to ready some downloads for the next time you start up Super Smash Bros. Ultimate. It's also possible to view your spirit teams, or create new teams and send them to your game.