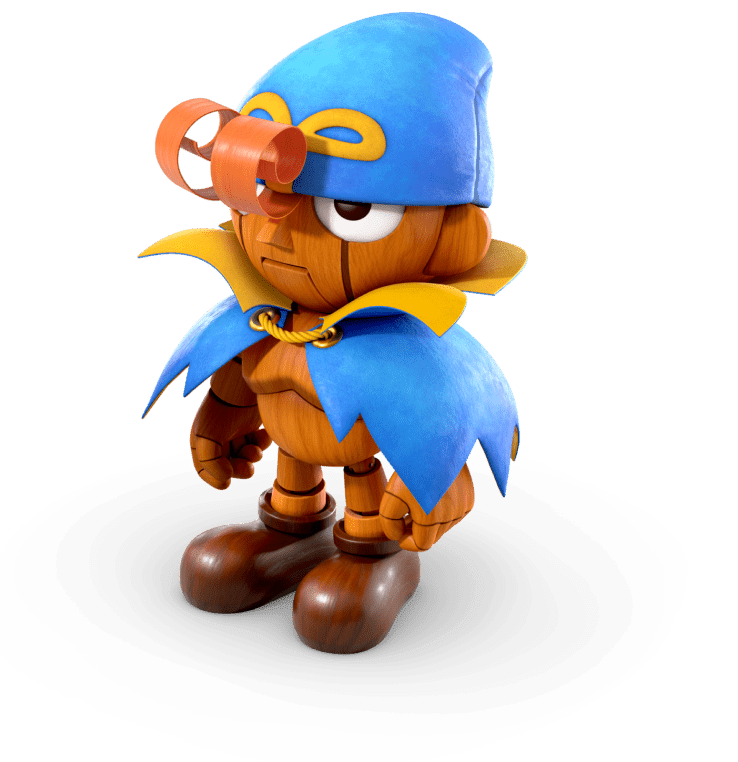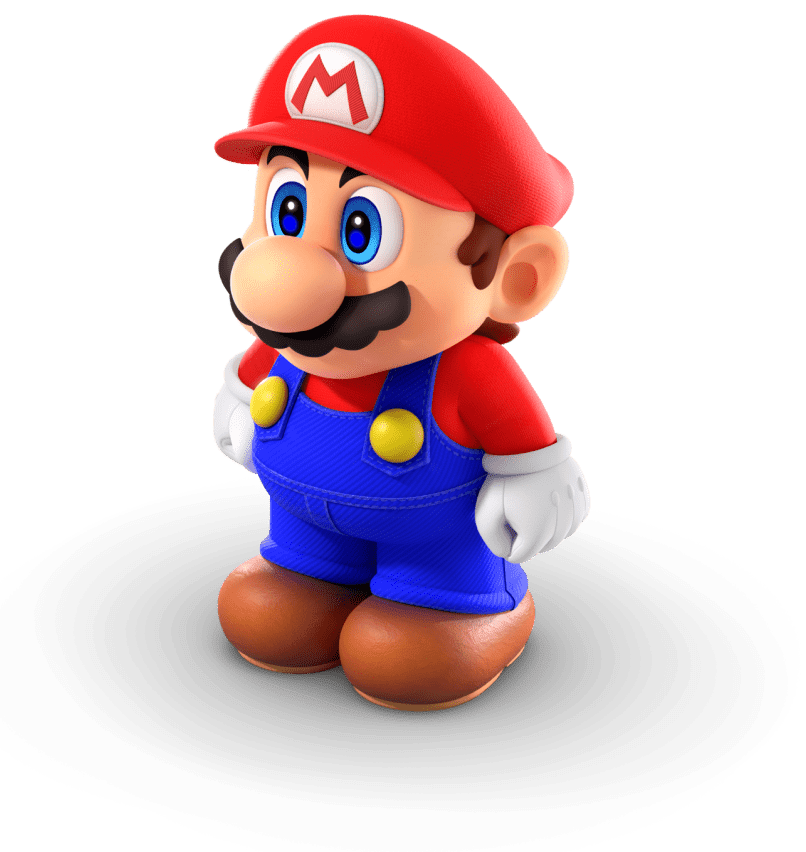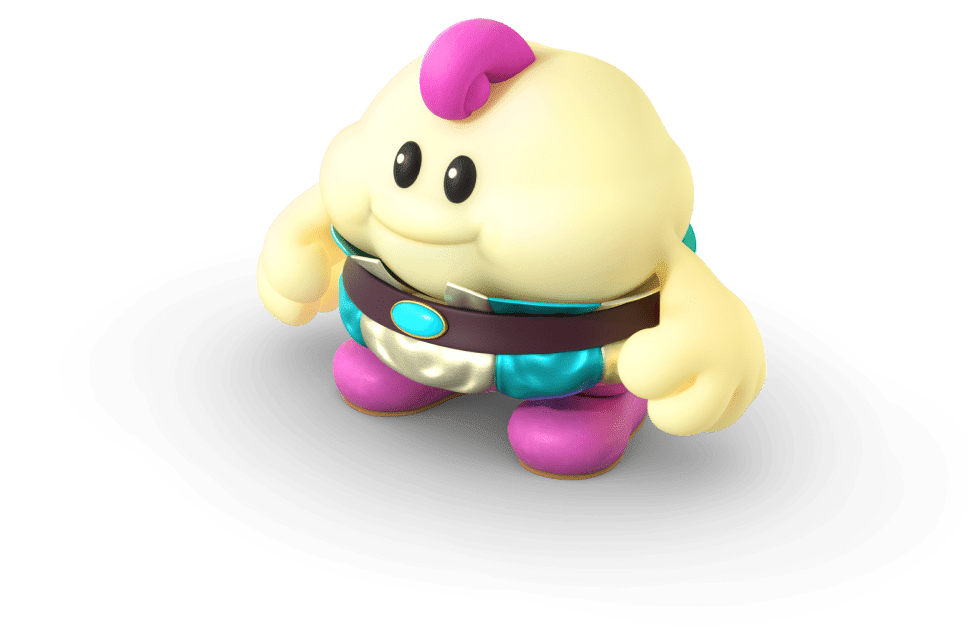 The first-ever Mario RPG, overhauled for Nintendo Switch
Assemble a group of unlikely heroes and embark on a whimsical quest to repair the wish-granting Star Road in Super Mario RPG for Nintendo Switch! Stop the sinister Smithy Gang and meet a cast of colourful characters, including the mysterious puppet Geno and the kind-hearted Mallow.
Bowser's up to his usual tricks – he's kidnapped Princess Peach, so it's Mario to the rescue! Yet, when Mario confronts him at Bowser's Keep, an even bigger villain emerges – Exor the Giant Sword. He crashes down onto the keep, breaking the Star Road and causing a tremor so mighty, it sends everyone flying. Now, Mario must find Princess Peach, make new allies and discover what big plans the Smithy Gang are concocting before it's too late.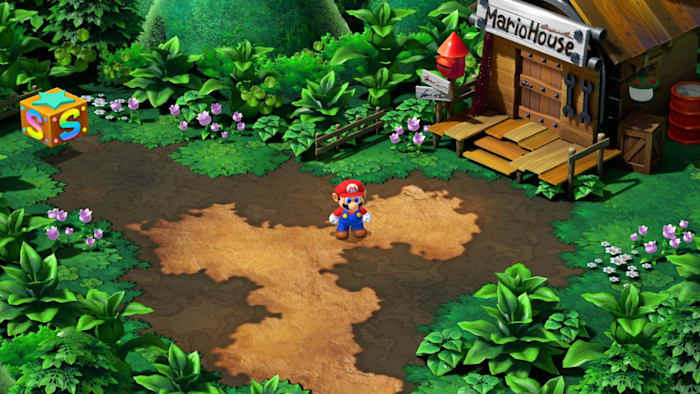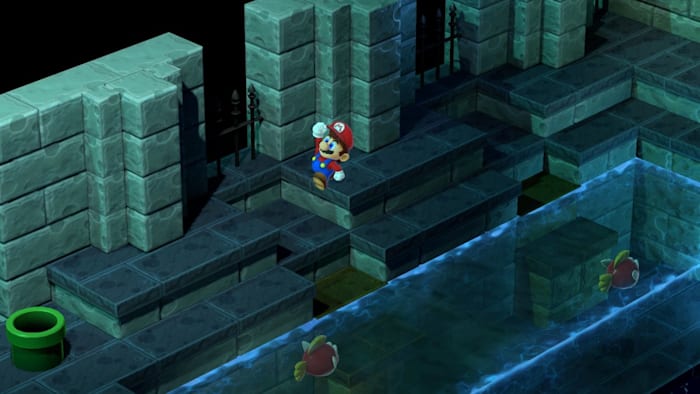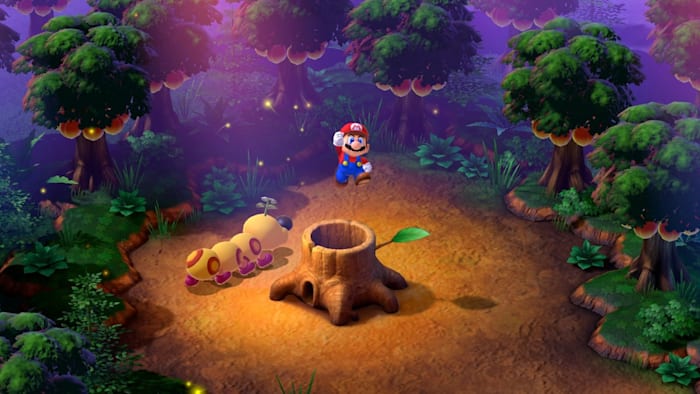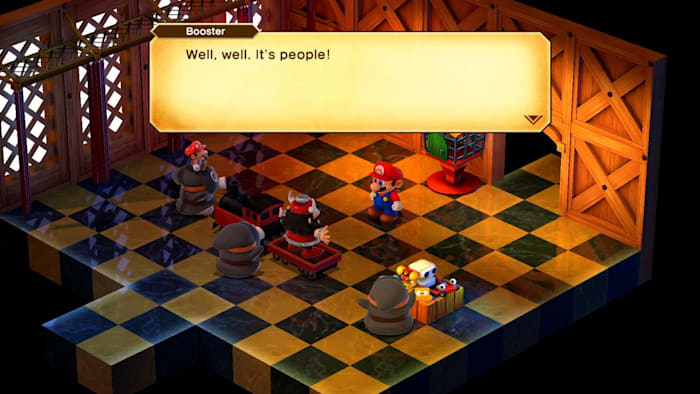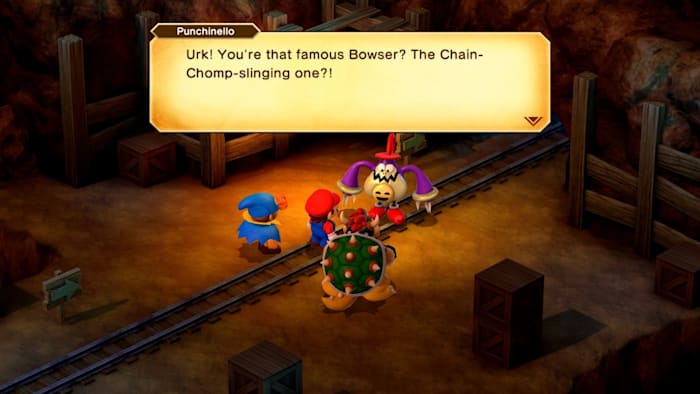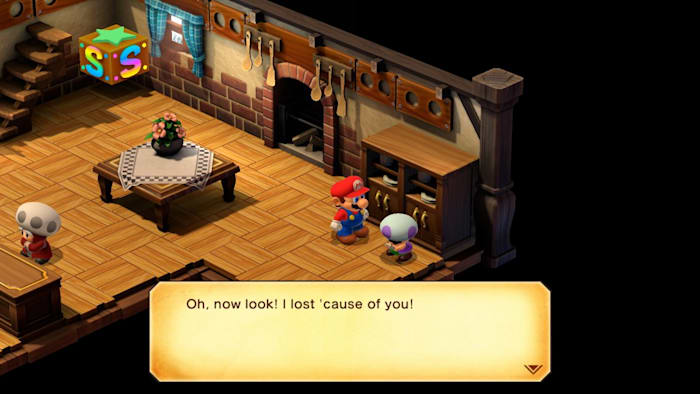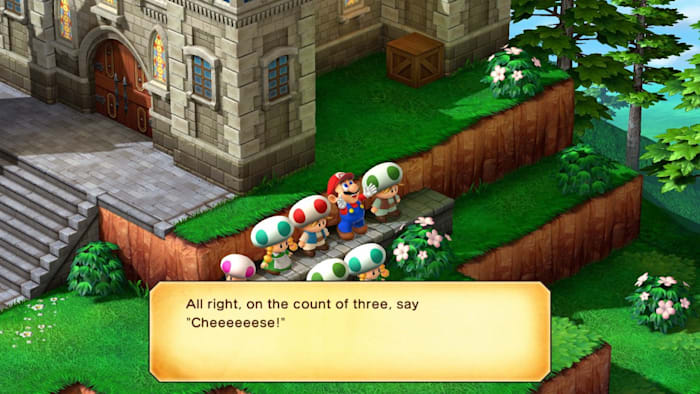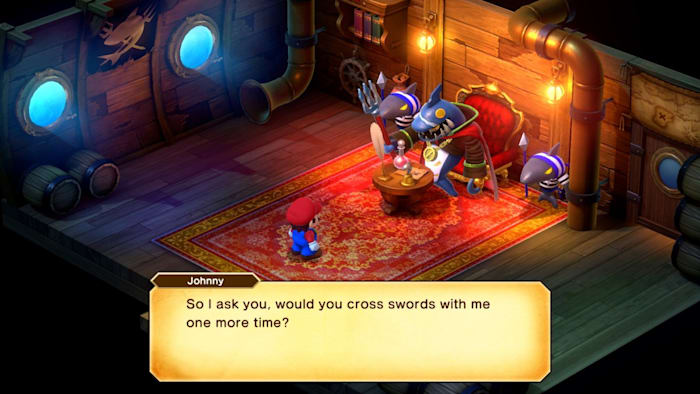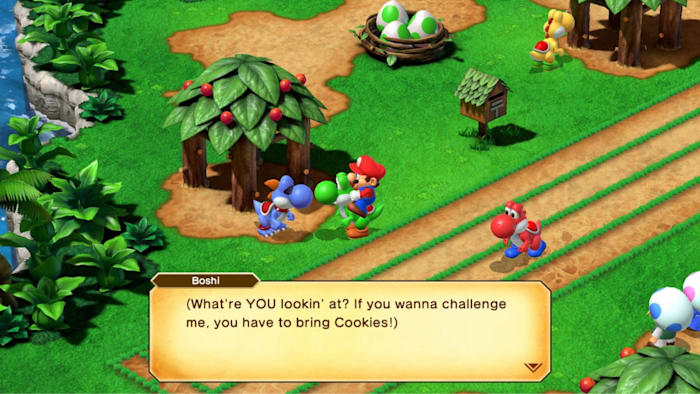 Wander through labyrinth-like forests, spooky sewers, fast-flowing rivers and more, as you search for the scattered pieces of the Star Road and aim to restore peace to a world where wishes come true.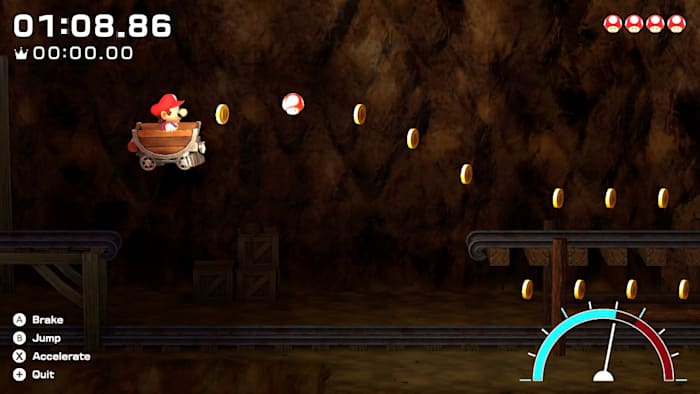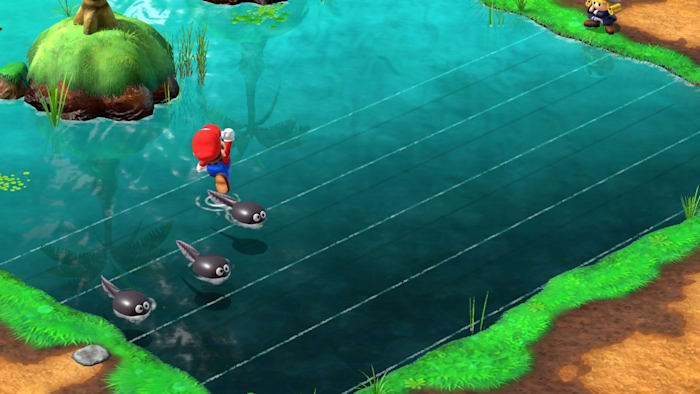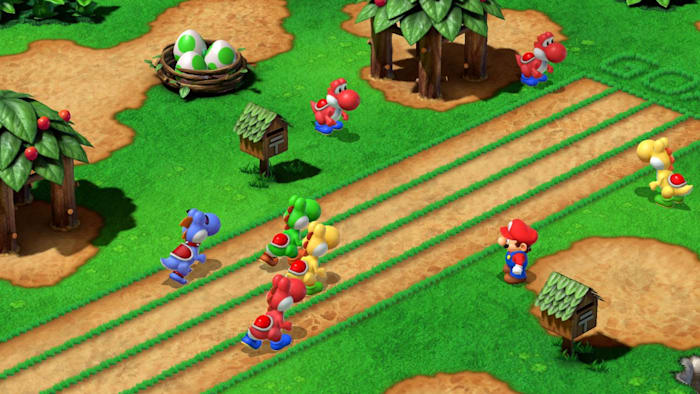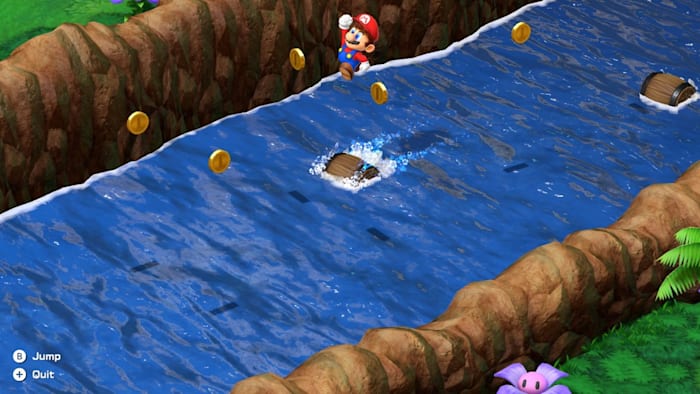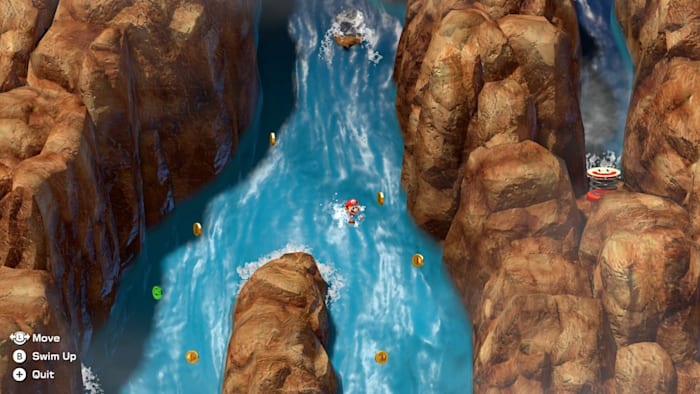 Take on enemies in turn-based battles, collect treasure from chests, and enjoy a variety of mini games: race with Yoshi, shoot down Koopa shells, and more! Stop for a chat with the locals too – you'll not only hear some quirky quips, but can get useful advice for your adventure!
An unlikely group of heroes
On your travels, you'll meet like-minded characters who will join your quest to stop the Smithy Gang and repair the Star Road. From the friendly Mallow, to the mysterious Geno…and even big, bad Bowser himself! Take a look at our rag-tag group of heroes: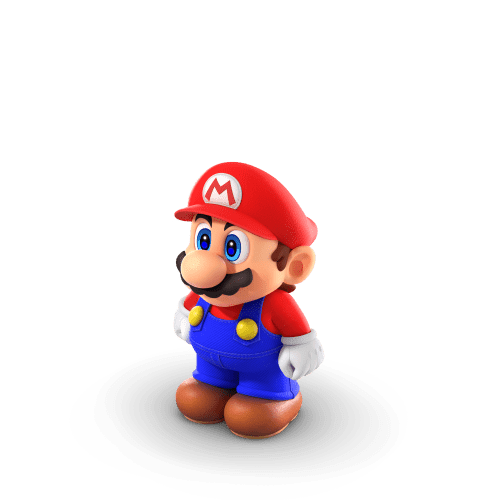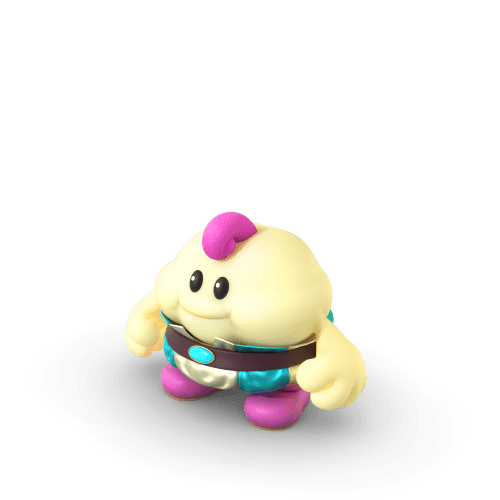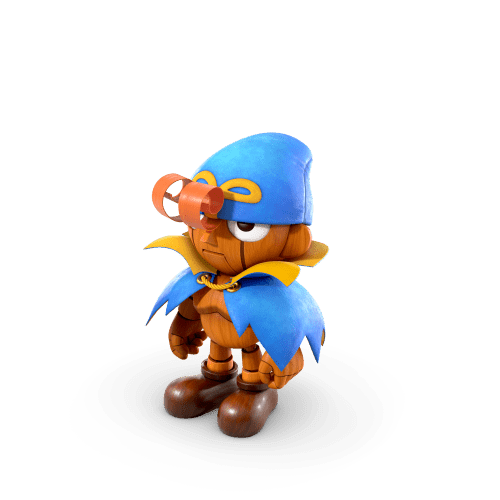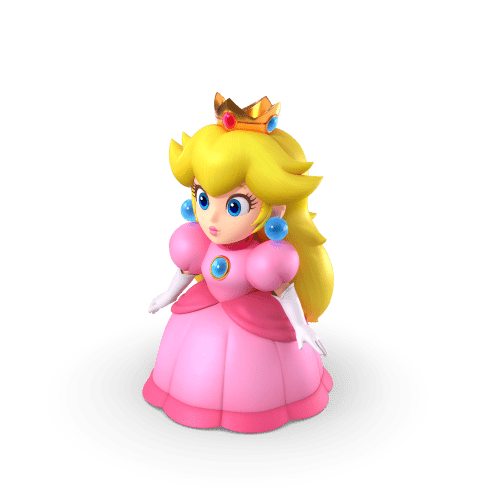 Mario
Our brave hero, who sets out to rescue Princess Peach and stop the villains' evil plan.
Mallow
Sensitive, but determined, he excels with magic and spells. Calls himself a frog, but doesn't look at all like a frog.
Geno
Confident, stoic and wise, he has been sent by a higher authority to restore peace to the world.
Bowser
An adversary turned ally, he lends Mario and friends a hand due to their common enemies, the Smithy Gang.
Princess Peach
Joins the party and resolves to defeat the Smithy Gang to protect her kingdom.
Together, you'll have to face the many minions of the weapon-like Smithy Gang, who are bent on world domination and have unleashed their metallic menace upon the land. Be wary of Goombas, Koopa Troopas and others who've joined forced with them. Here are just some of the foes you'll encounter: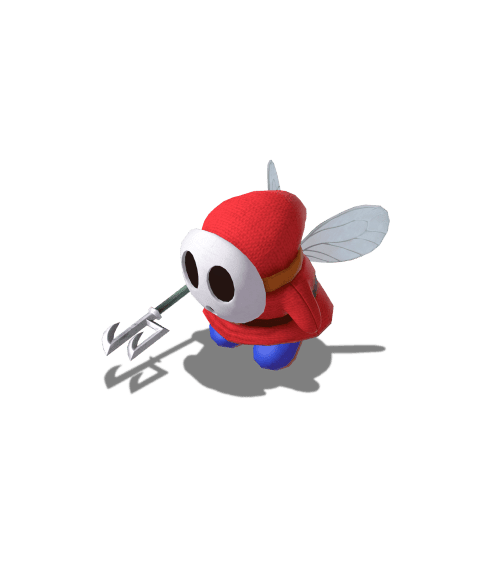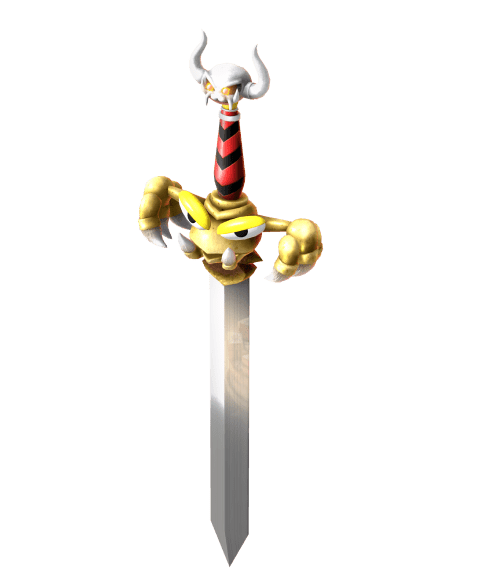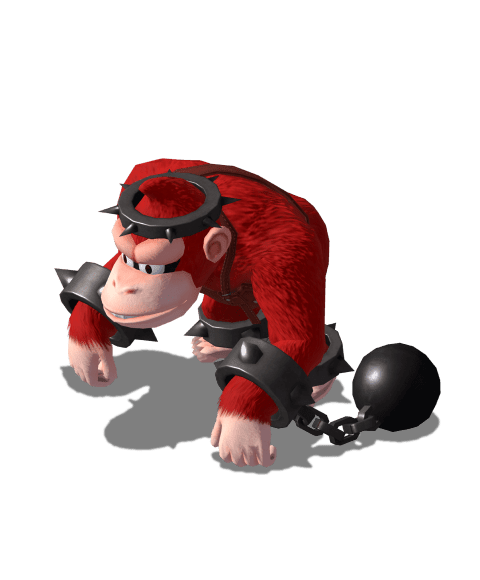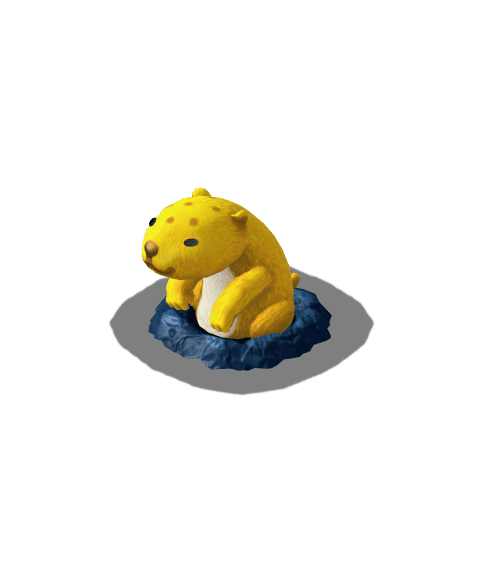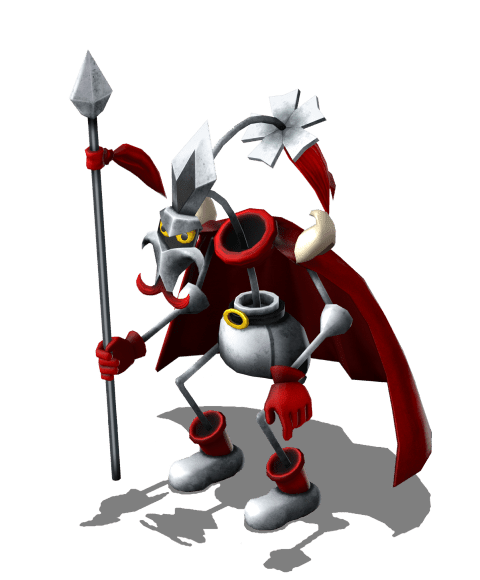 Magic, mallets and tactics
Take on foes in turn-based battles where timing is key!
Time your button presses with Action Commands to increase damage dealt or decrease damage received. If you time your attack perfectly, you can damage all enemies at once. Do so when defending, and you'll avoid damage altogether!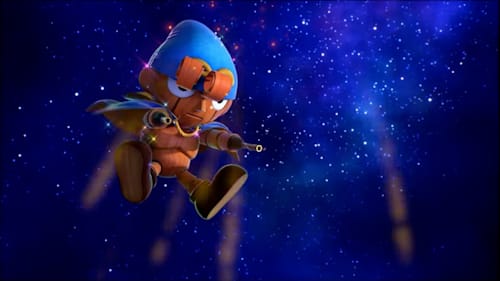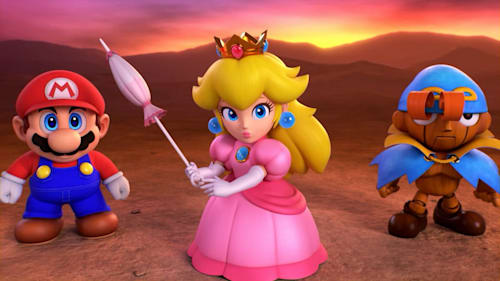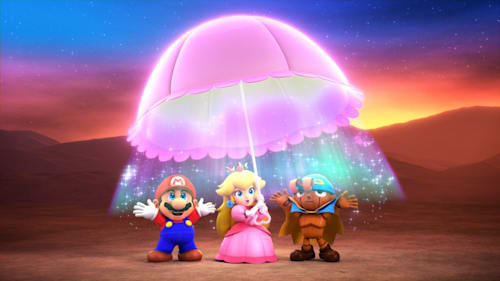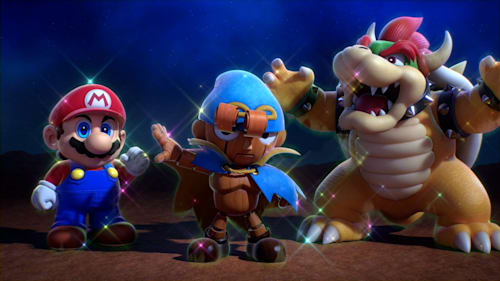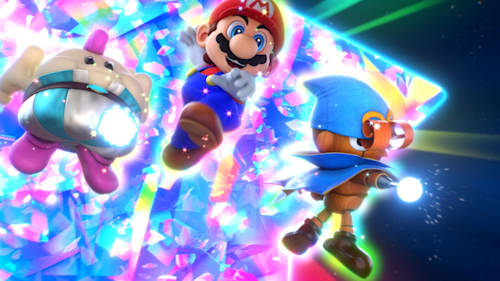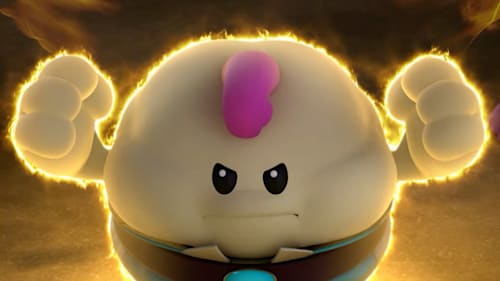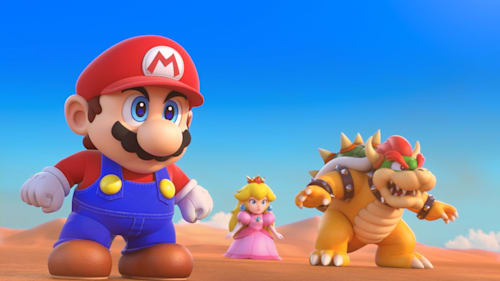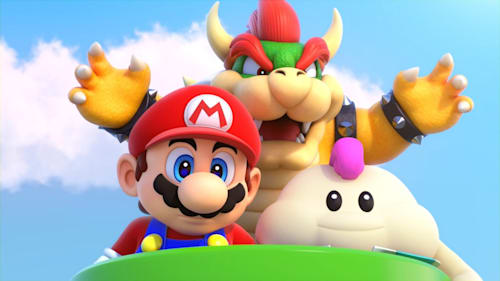 Every successful Action Command will fill the Action Gauge. When it's full, you can unleash an extremely powerful Triple Move! Depending on your current party, the move will change, so experiment with different character combos.
Each party member also has unique Specials at their disposal. Mario can use his trademark jump, Mallow can send sparks flying with lightning, and more! As your party levels up, you'll unlock more Specials, both offensive and defensive.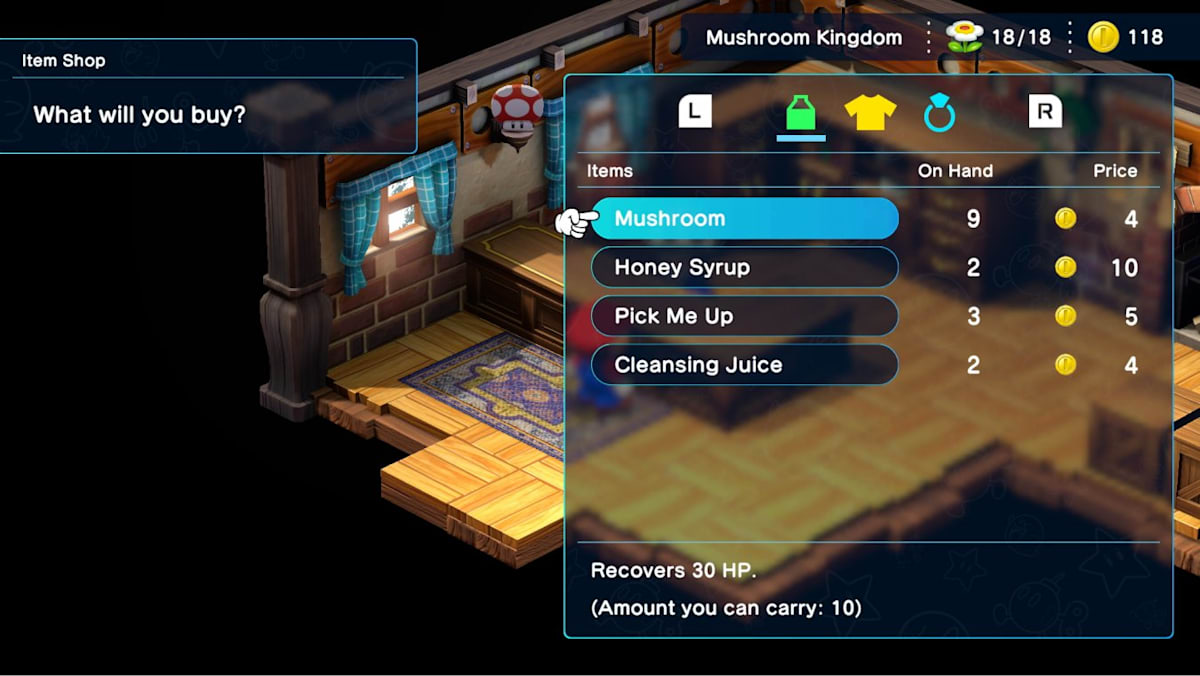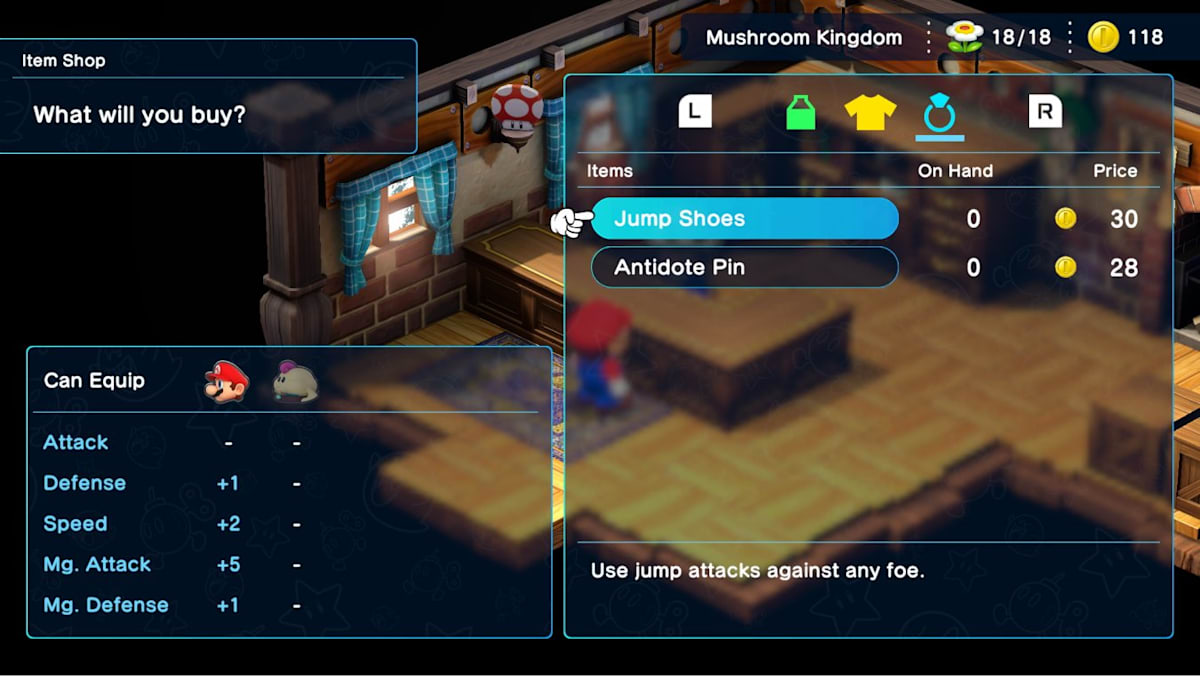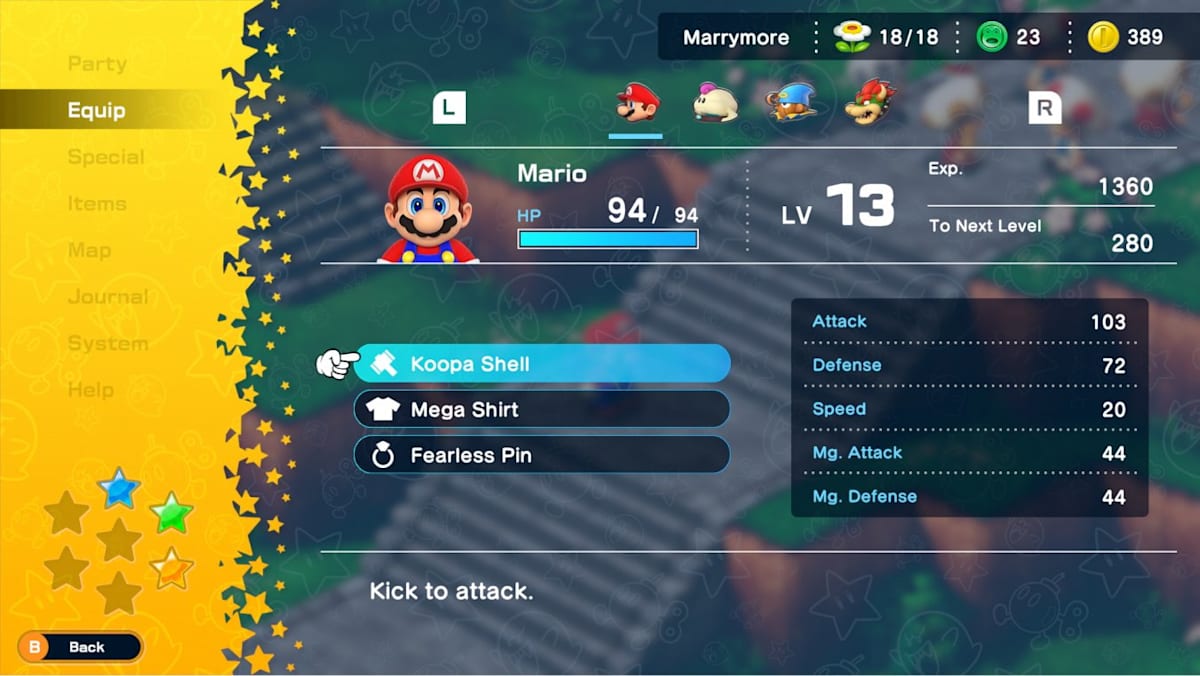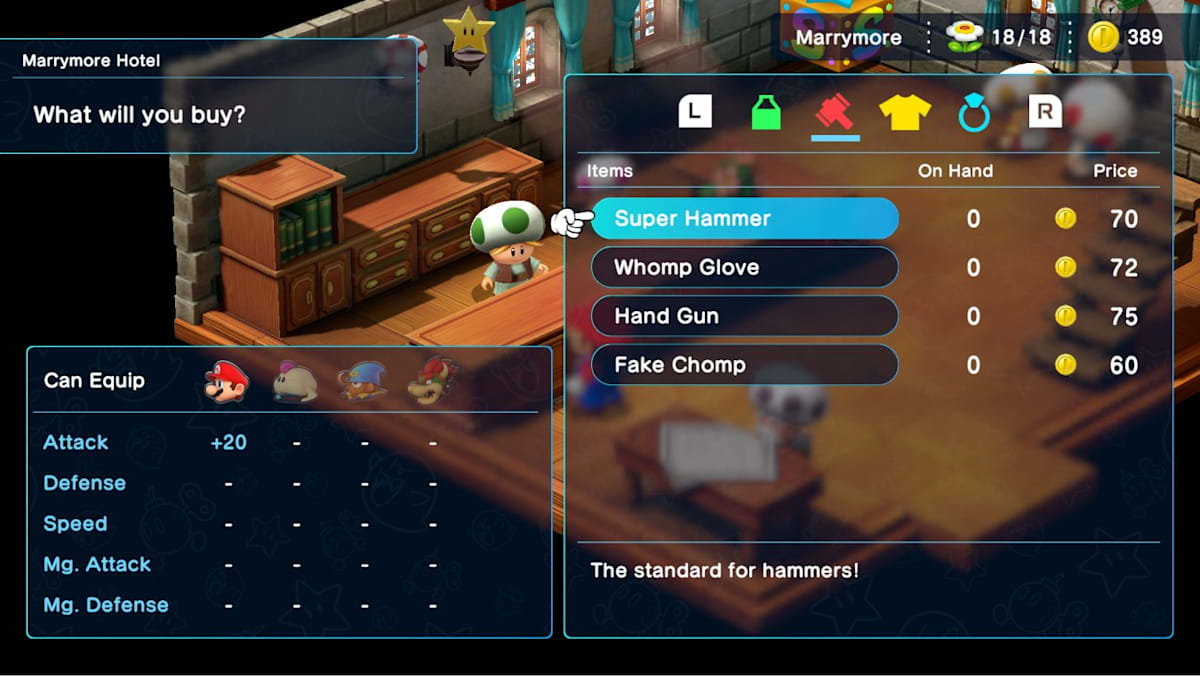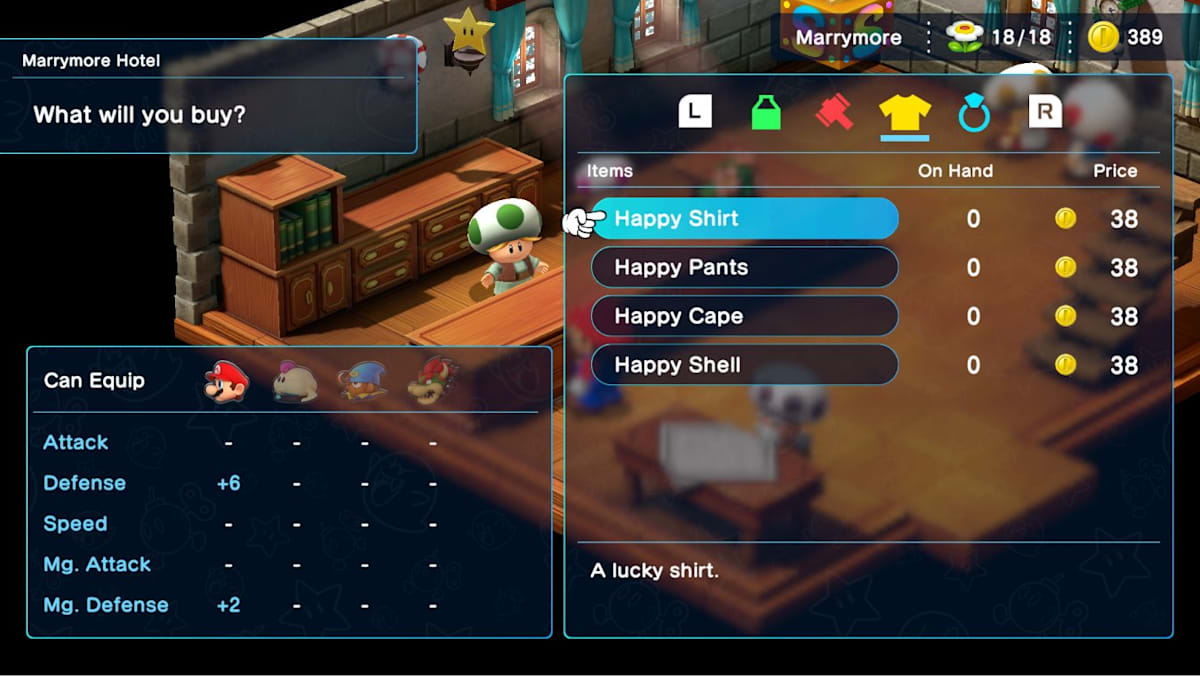 Items will come in handy during battle too! Use them to restore Flower Points, needed to use Specials, heal team members, or even put enemies to sleep. Weapons and armour are also available to give your party some extra oomph. Equip them to augment your basic attacks, increase a variety of stats and more. The more you battle, the more experience you'll get, and the more powerful you'll become!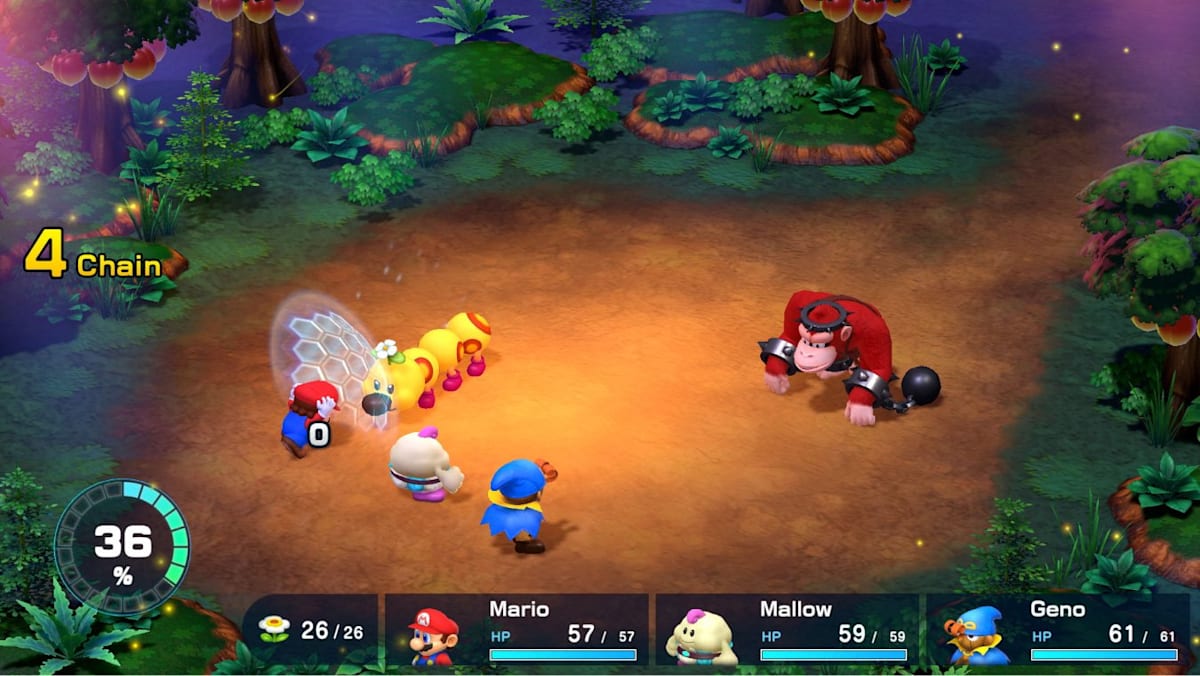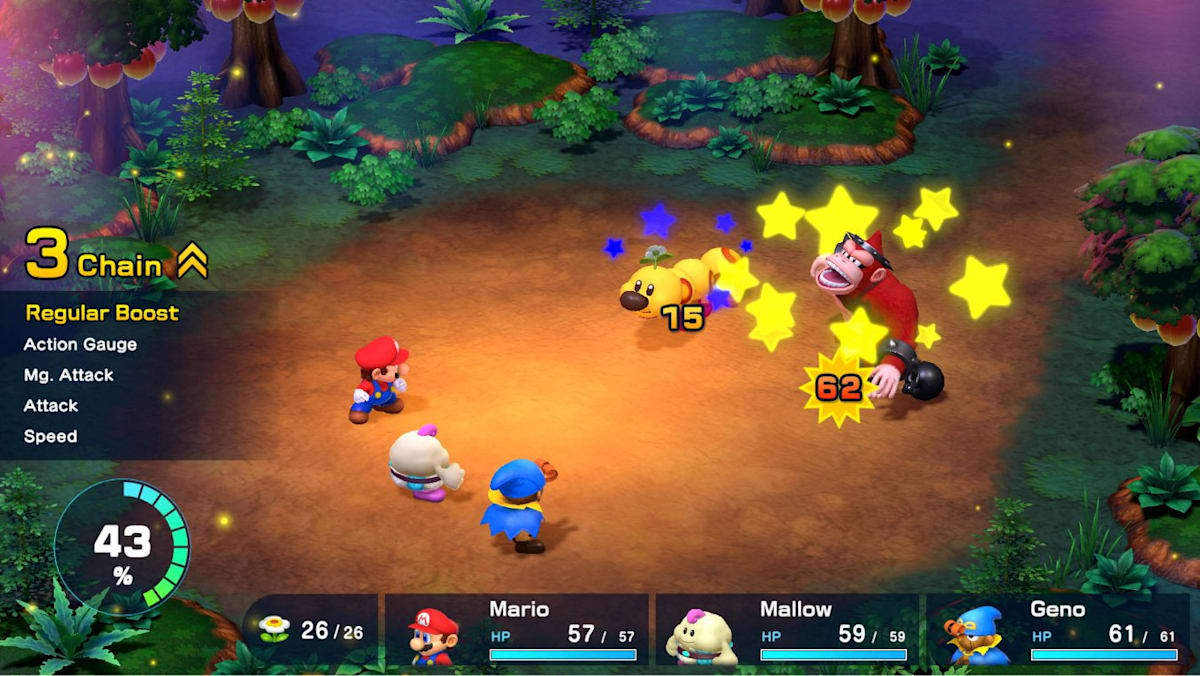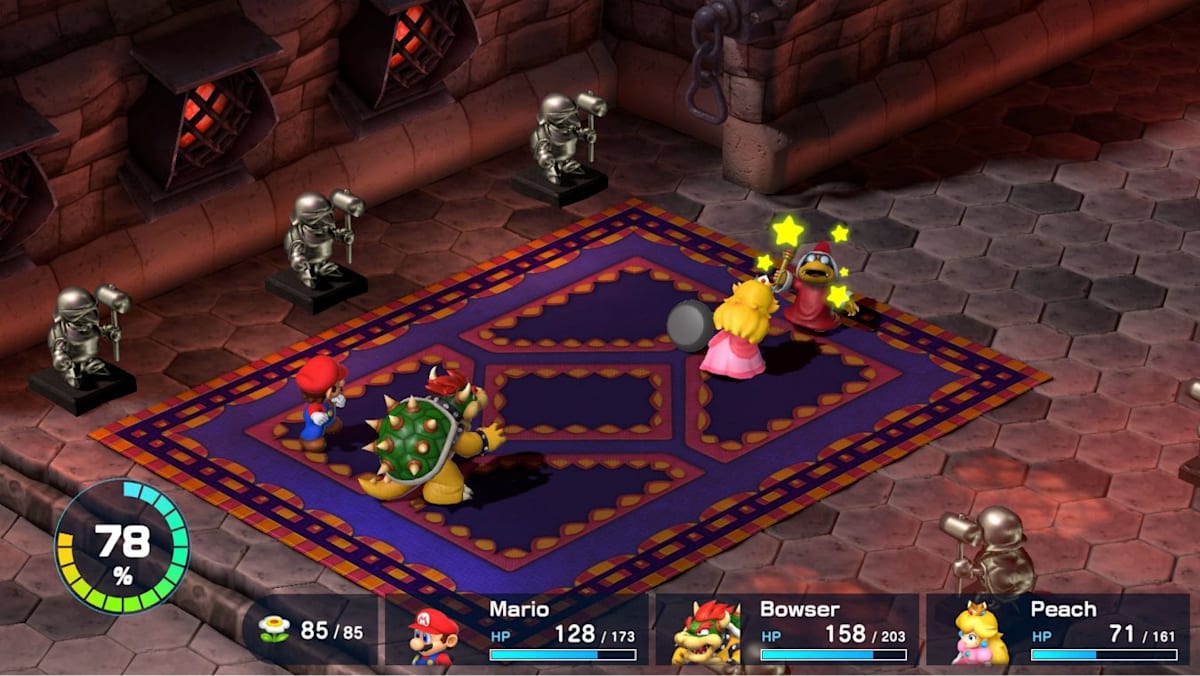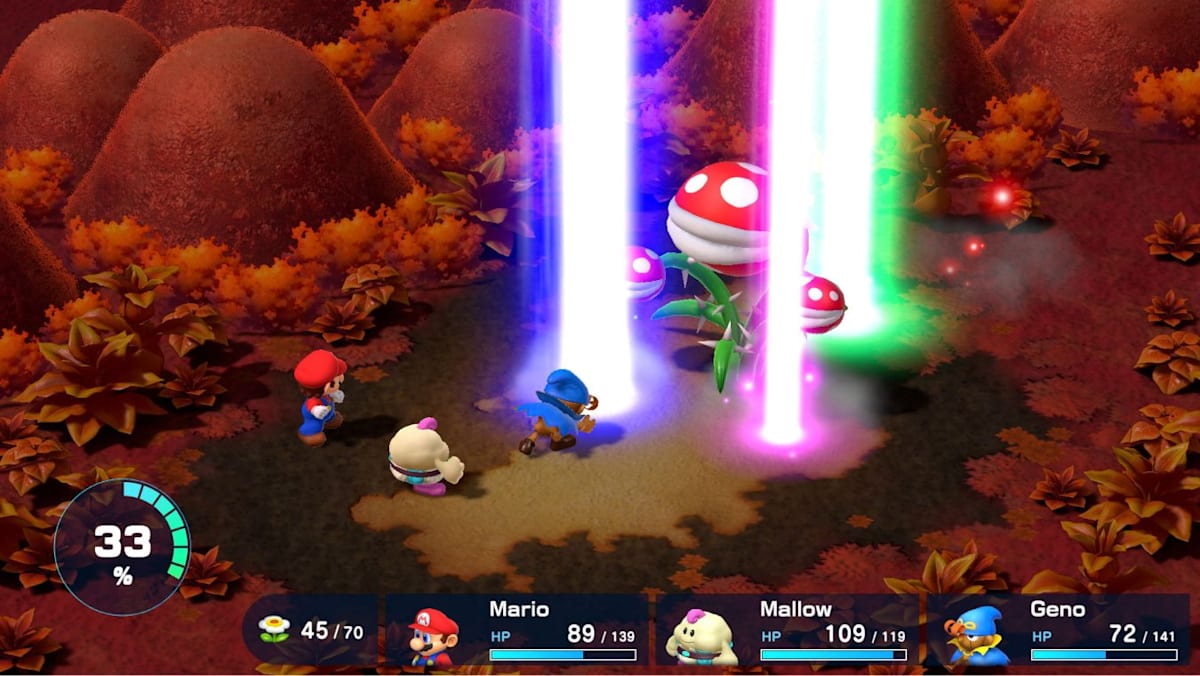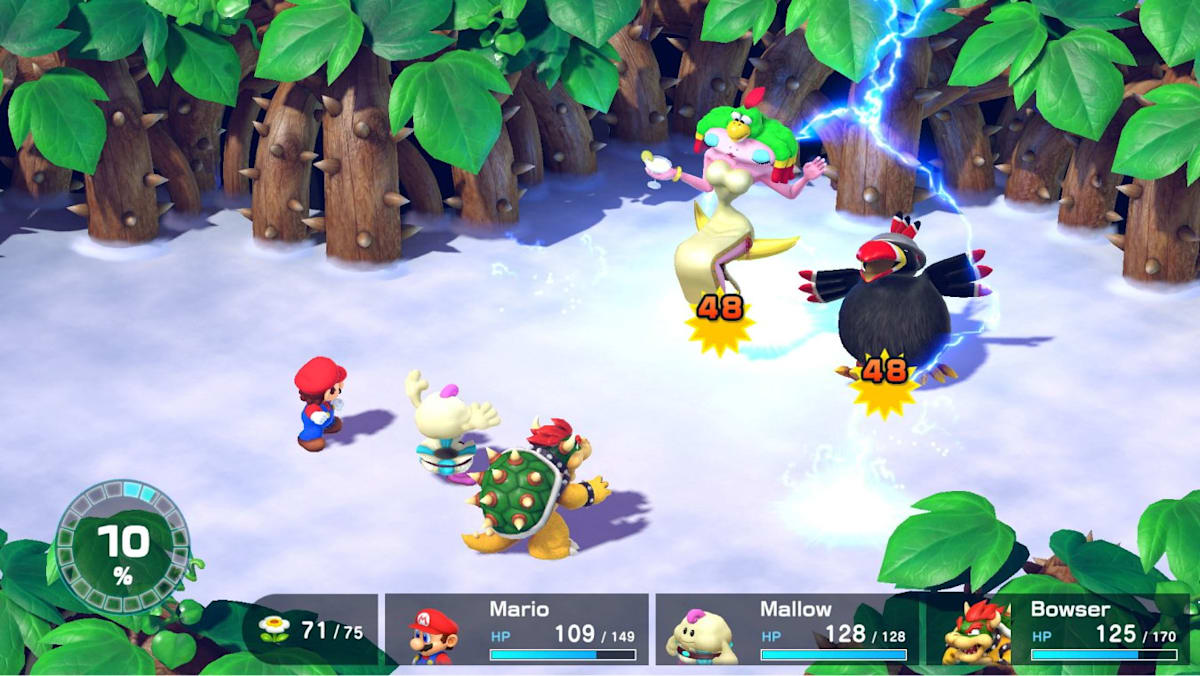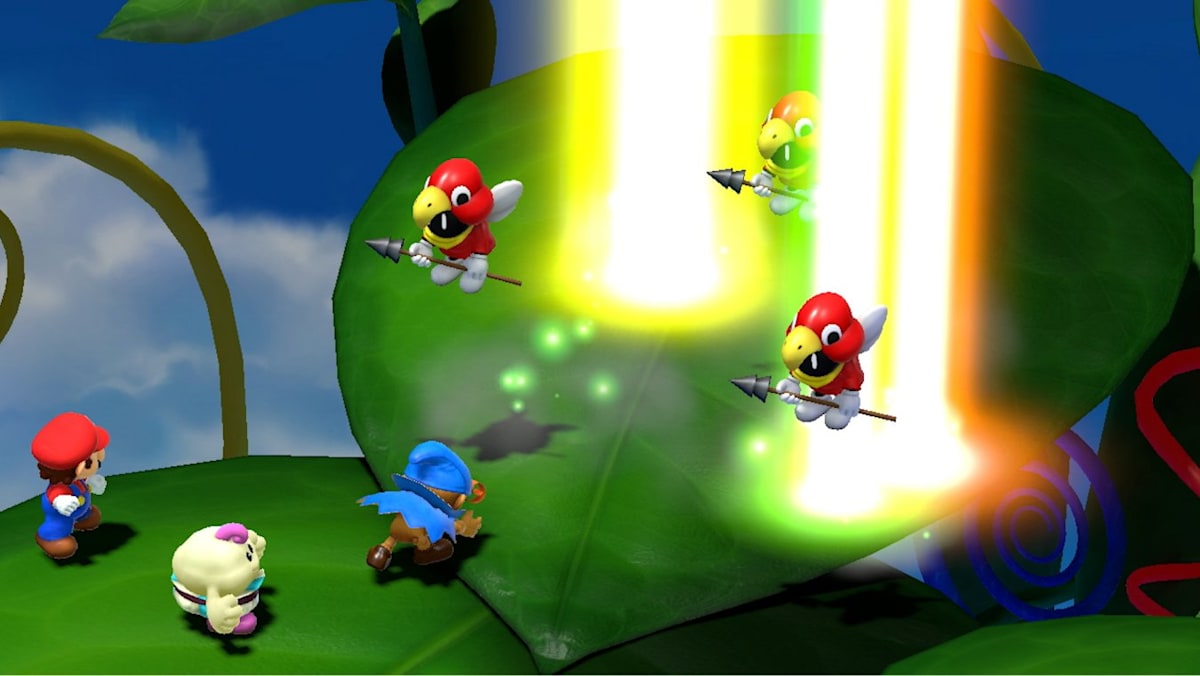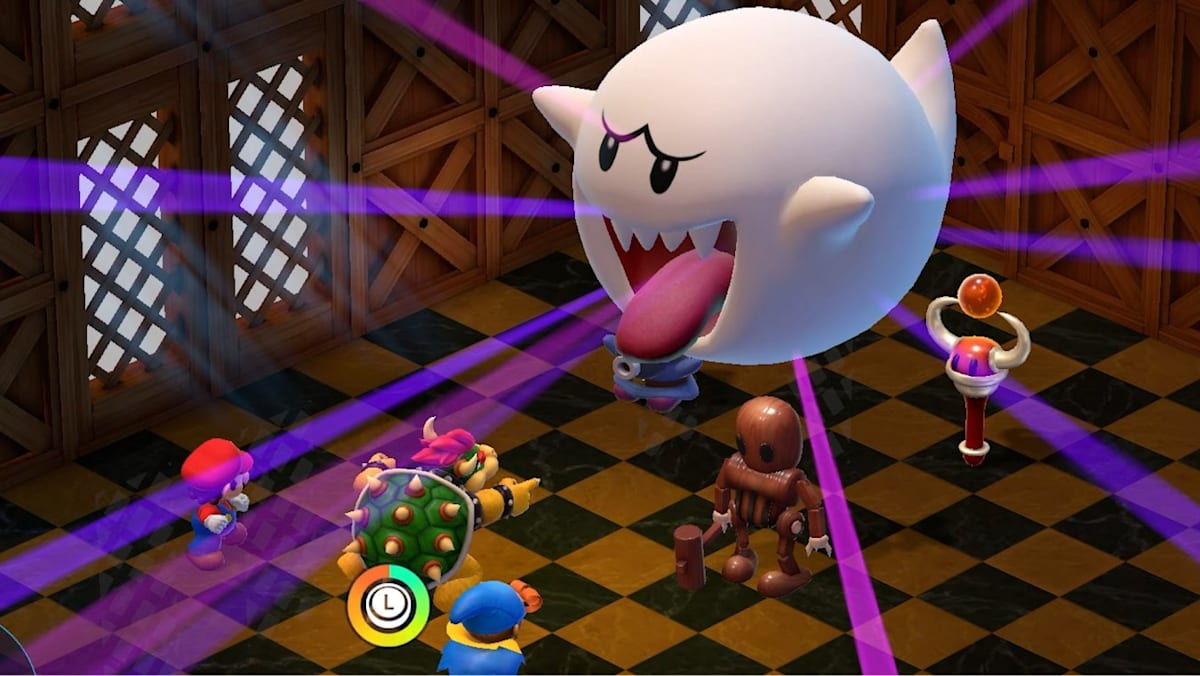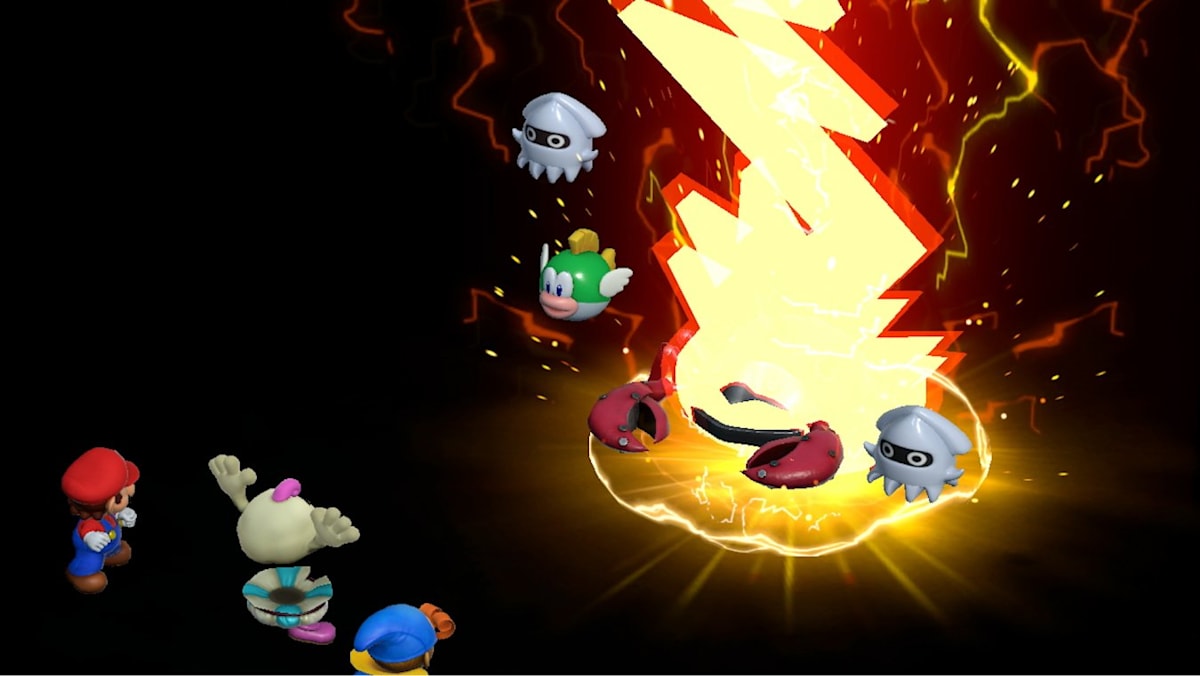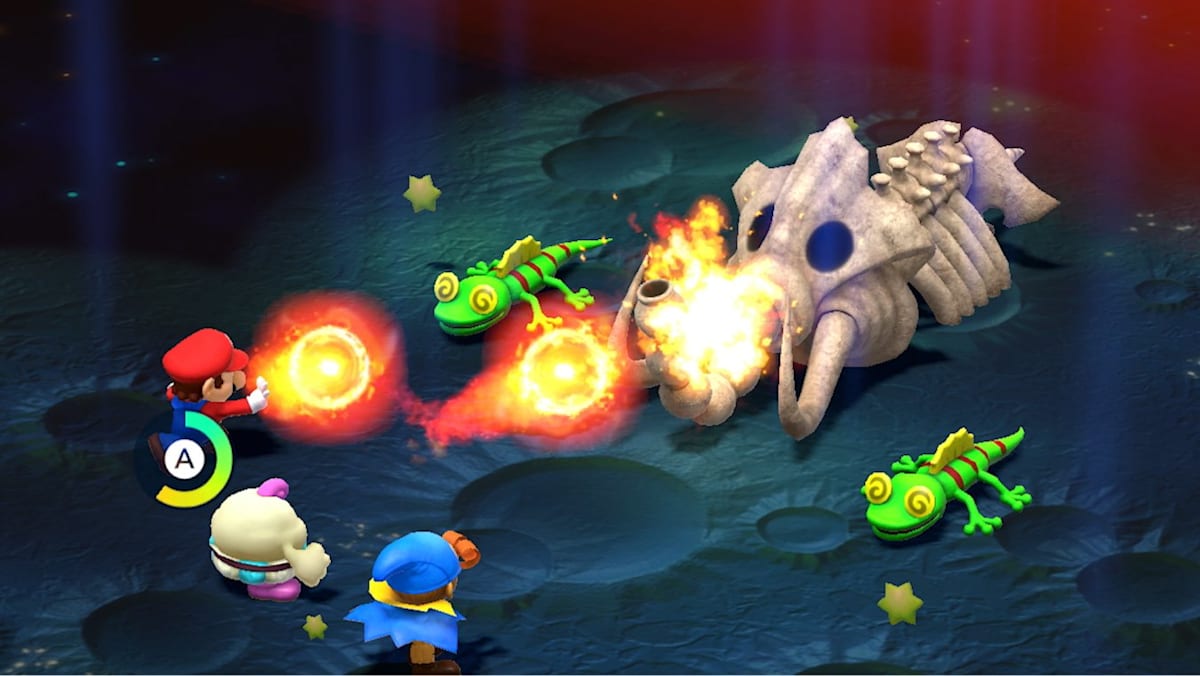 Don't worry if you're new to role-playing games – if battles are too challenging, you can switch to the easier Breezy difficulty at any time.
Use the combined strength of Mario and his allies to restore the Star Road and make wishes a reality once again in Super Mario RPG!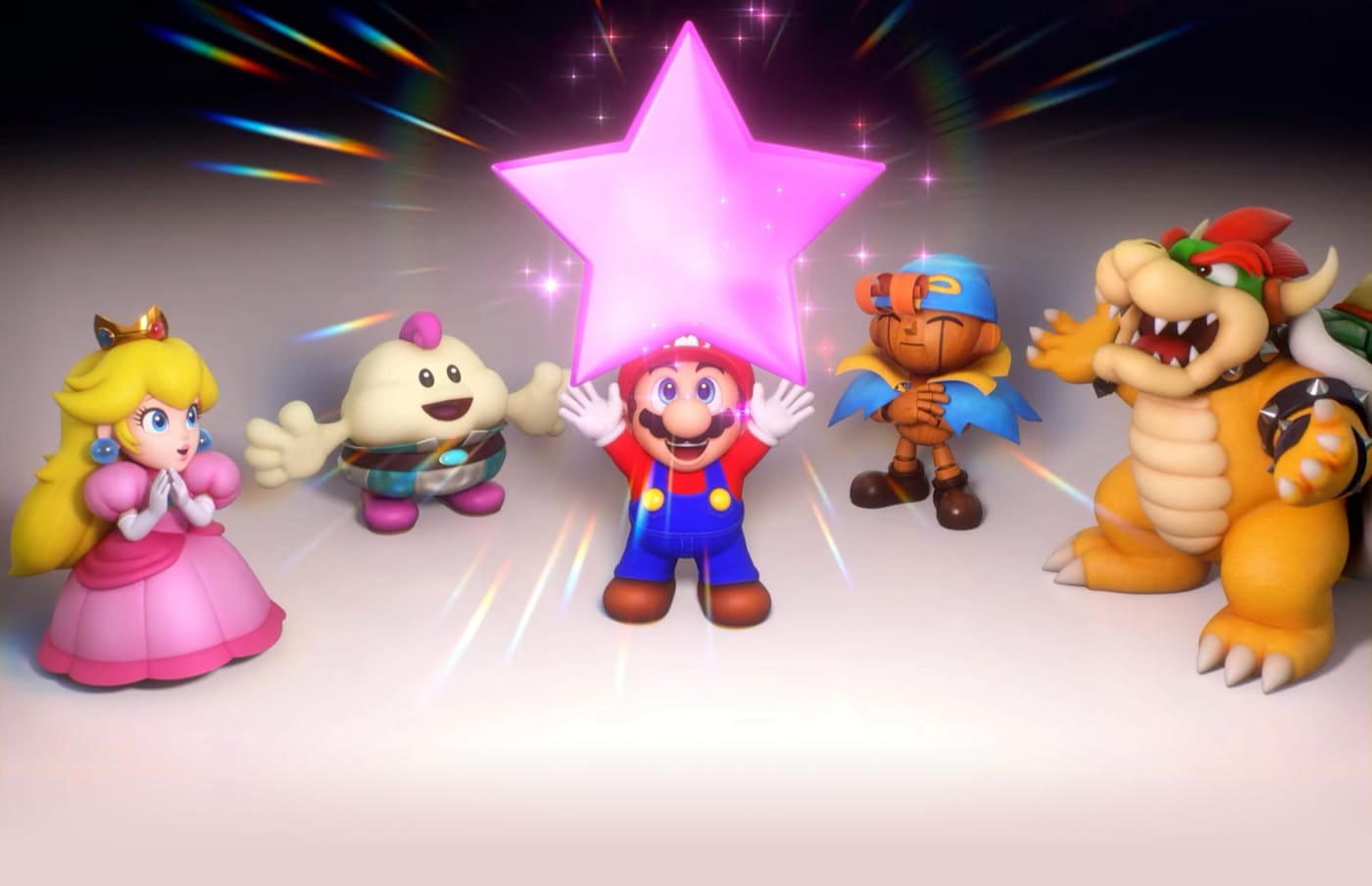 Want to jump into more Mario fun?
See even more of his adventures on our Super Mario hub!