Journey into Pokémon's past!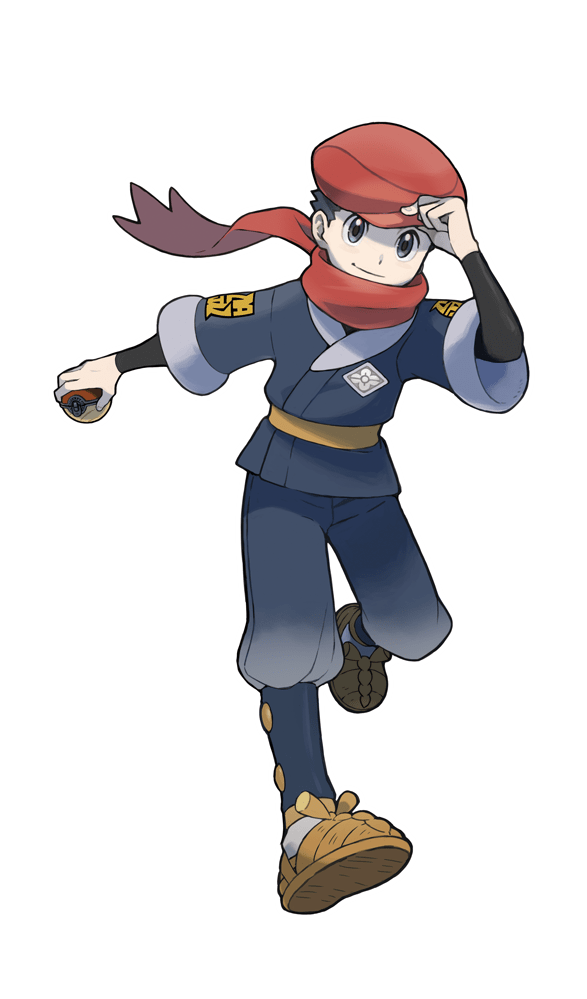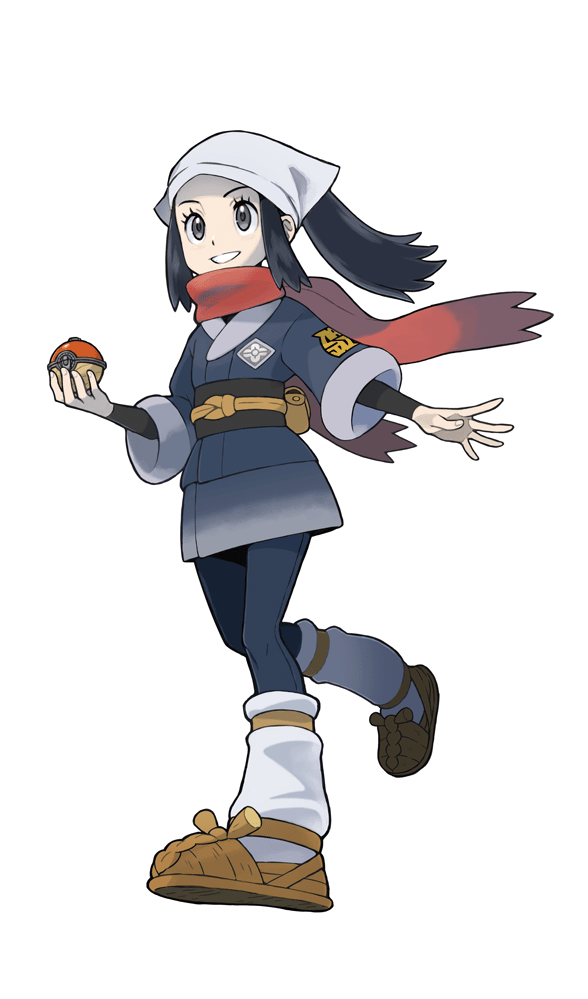 Explore a vast untamed wilderness where new discoveries await in Pokémon Legends: Arceus for Nintendo Switch. Survey, catch and research wild Pokémon in this sprawling action RPG set in a long-gone era when it was rare for people and Pokémon to live in close harmony.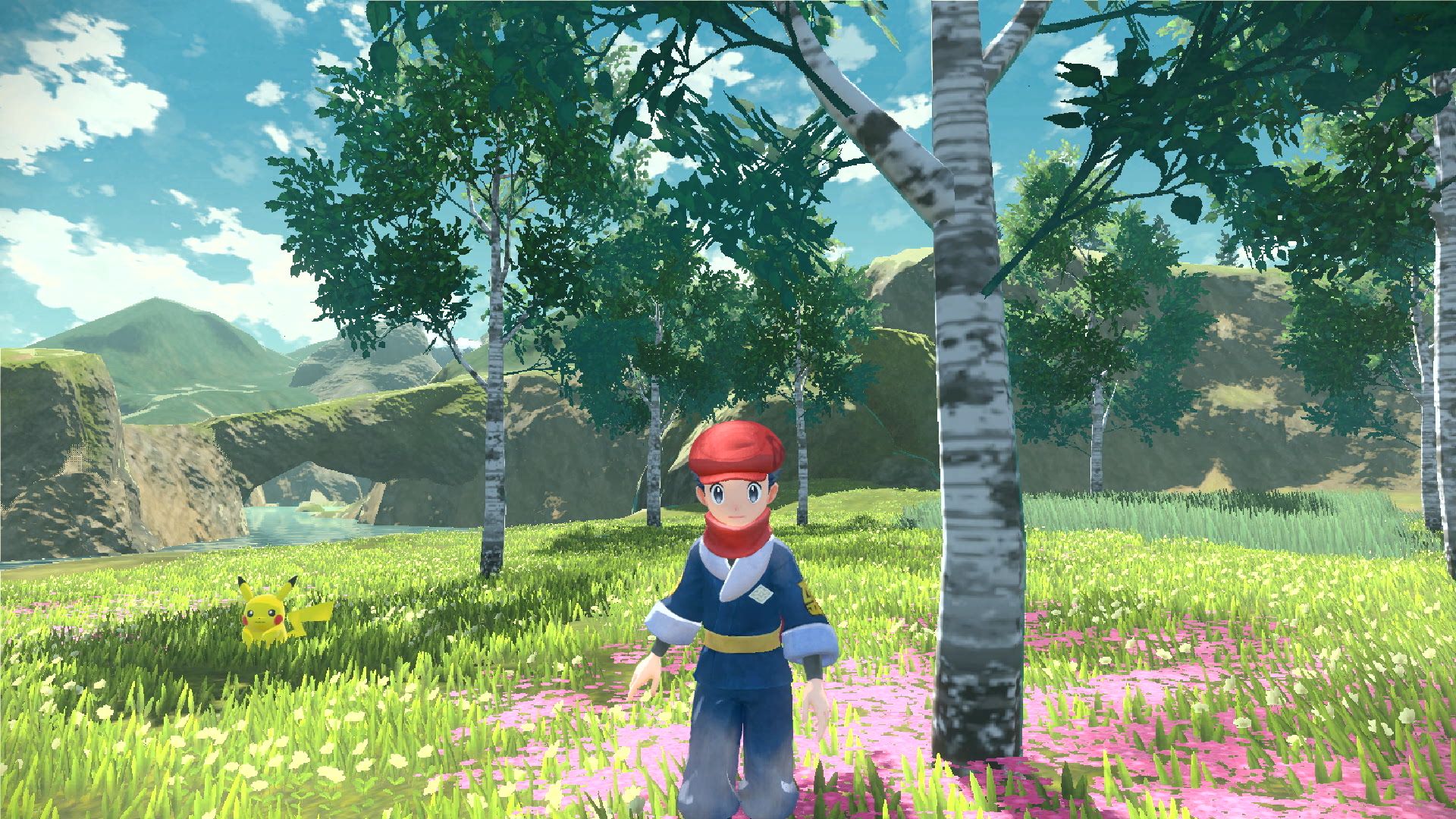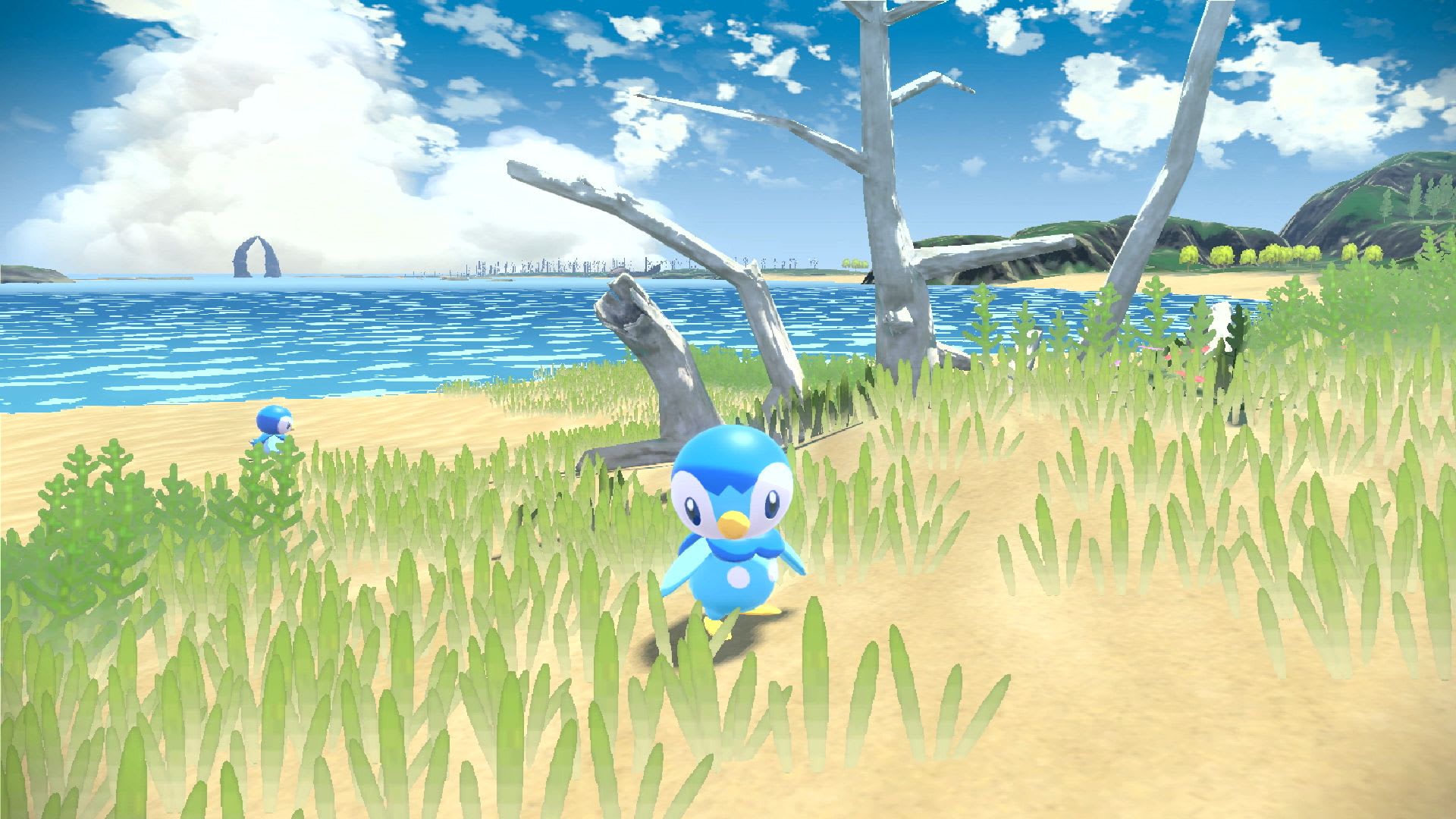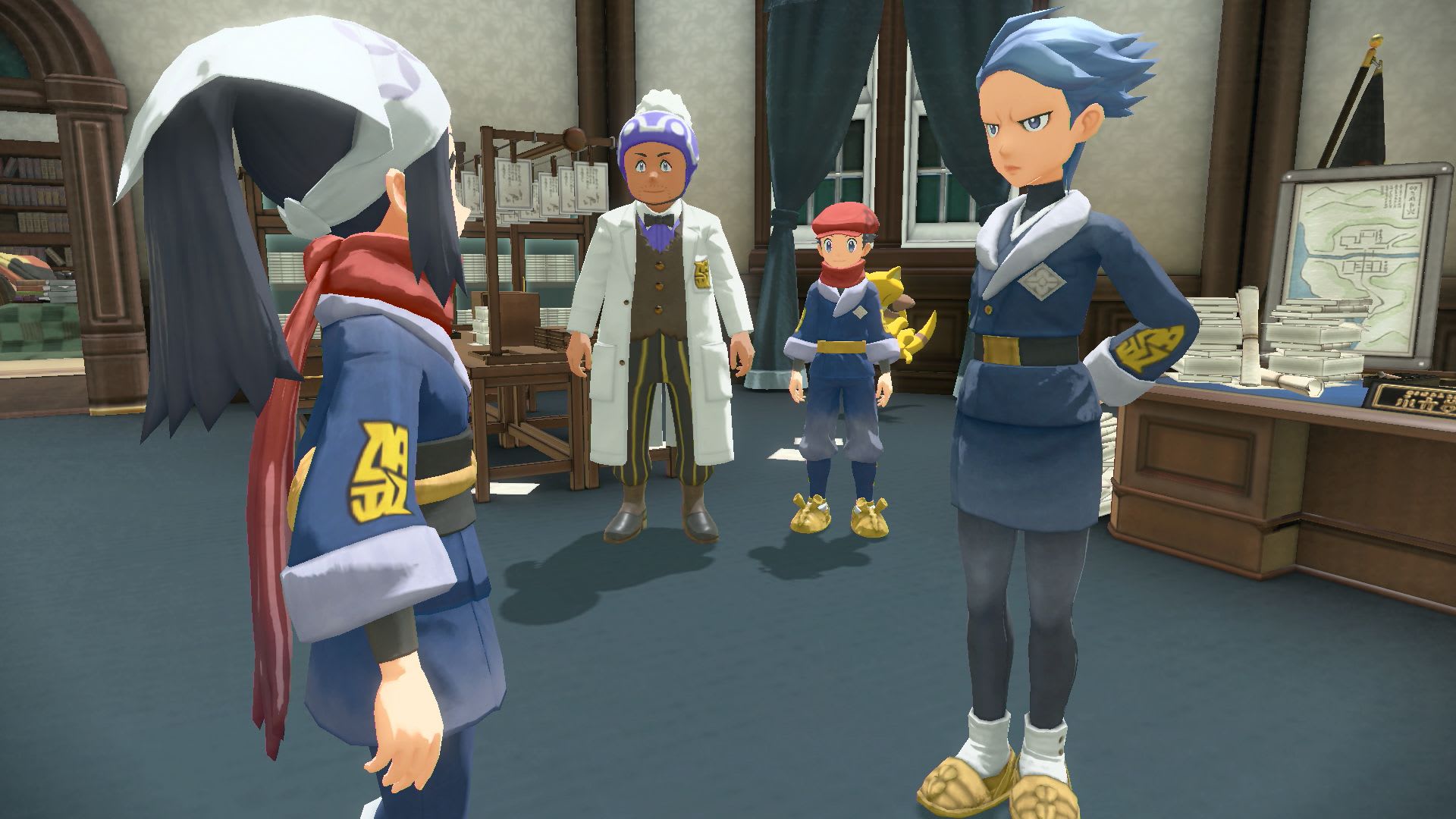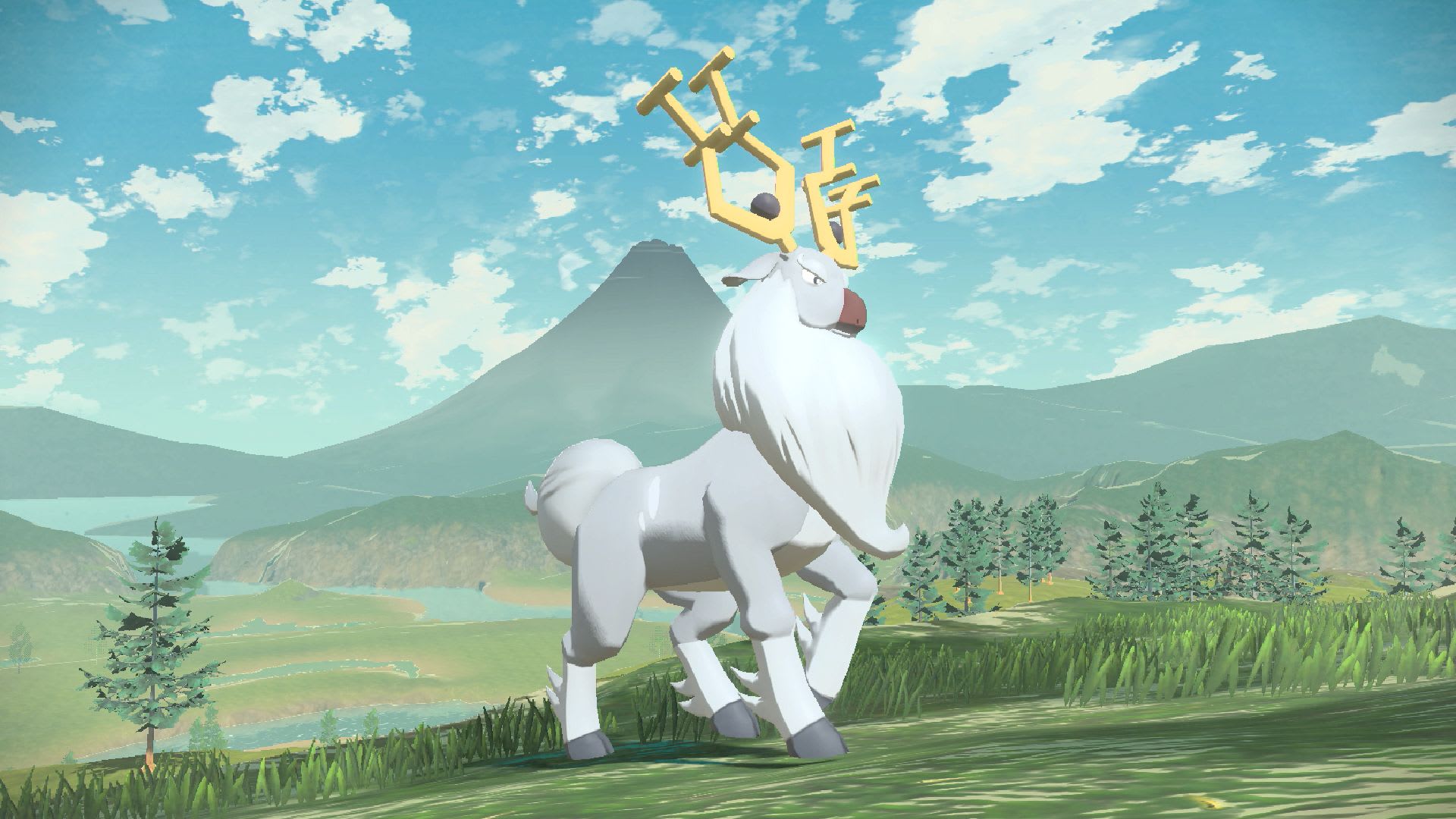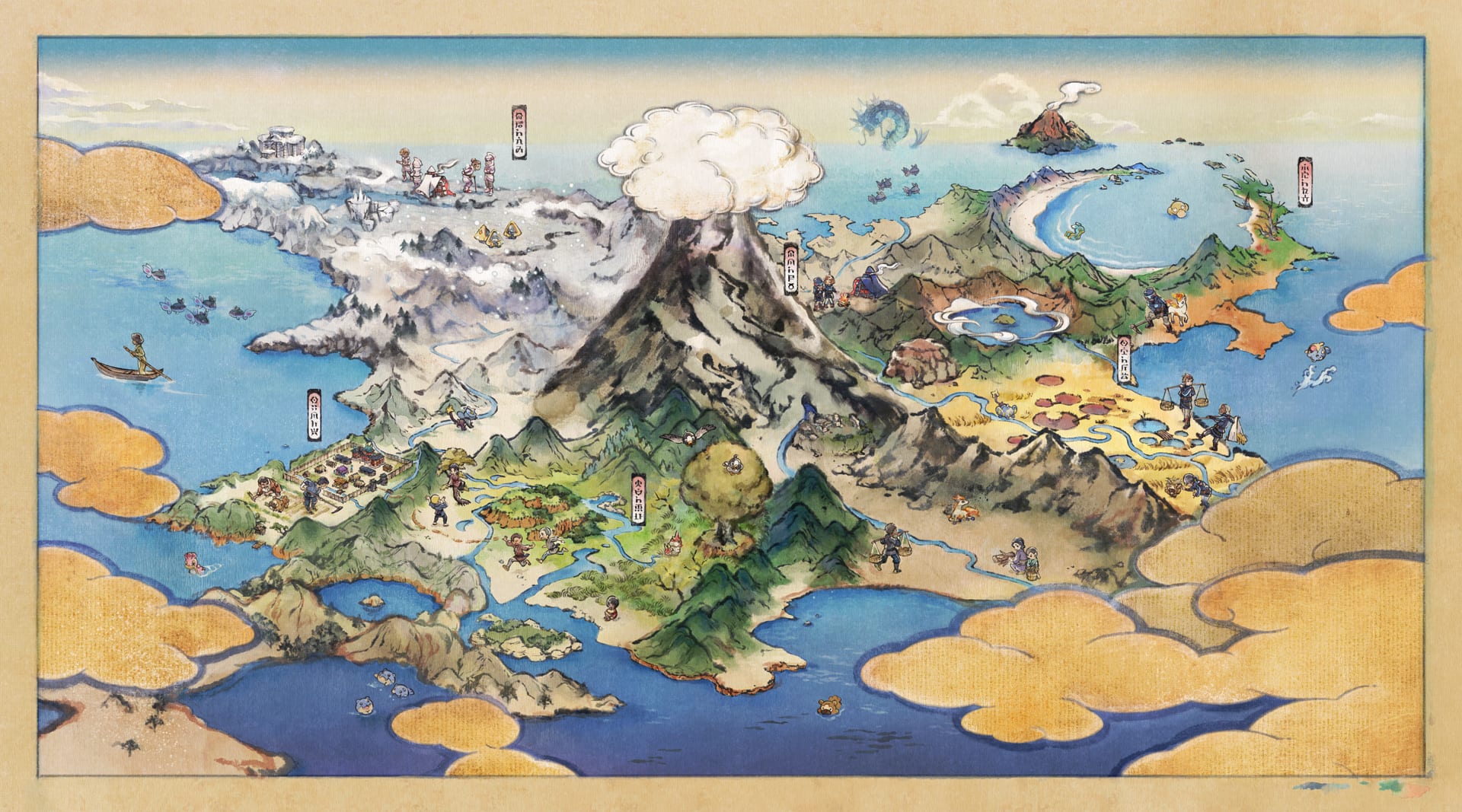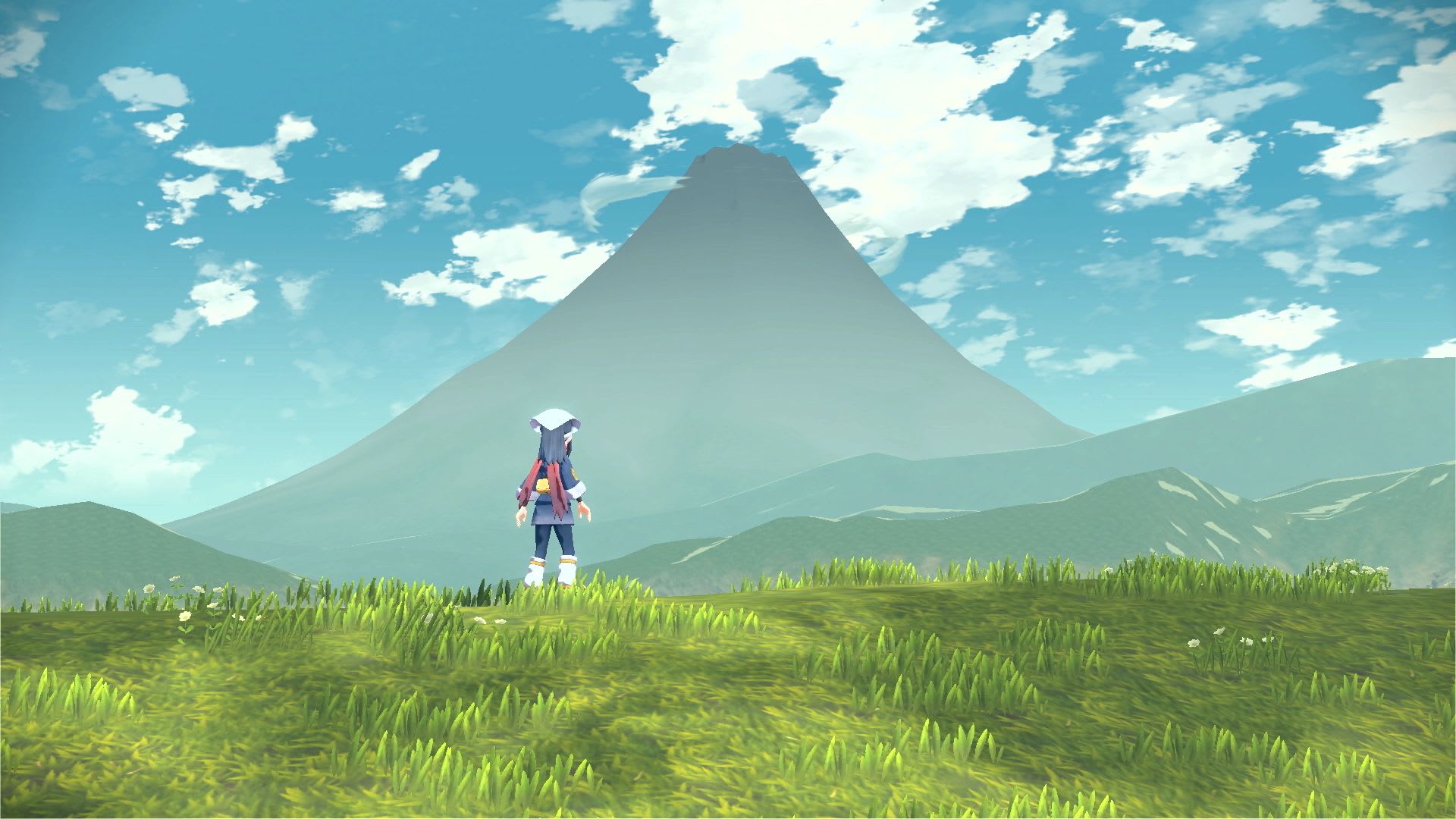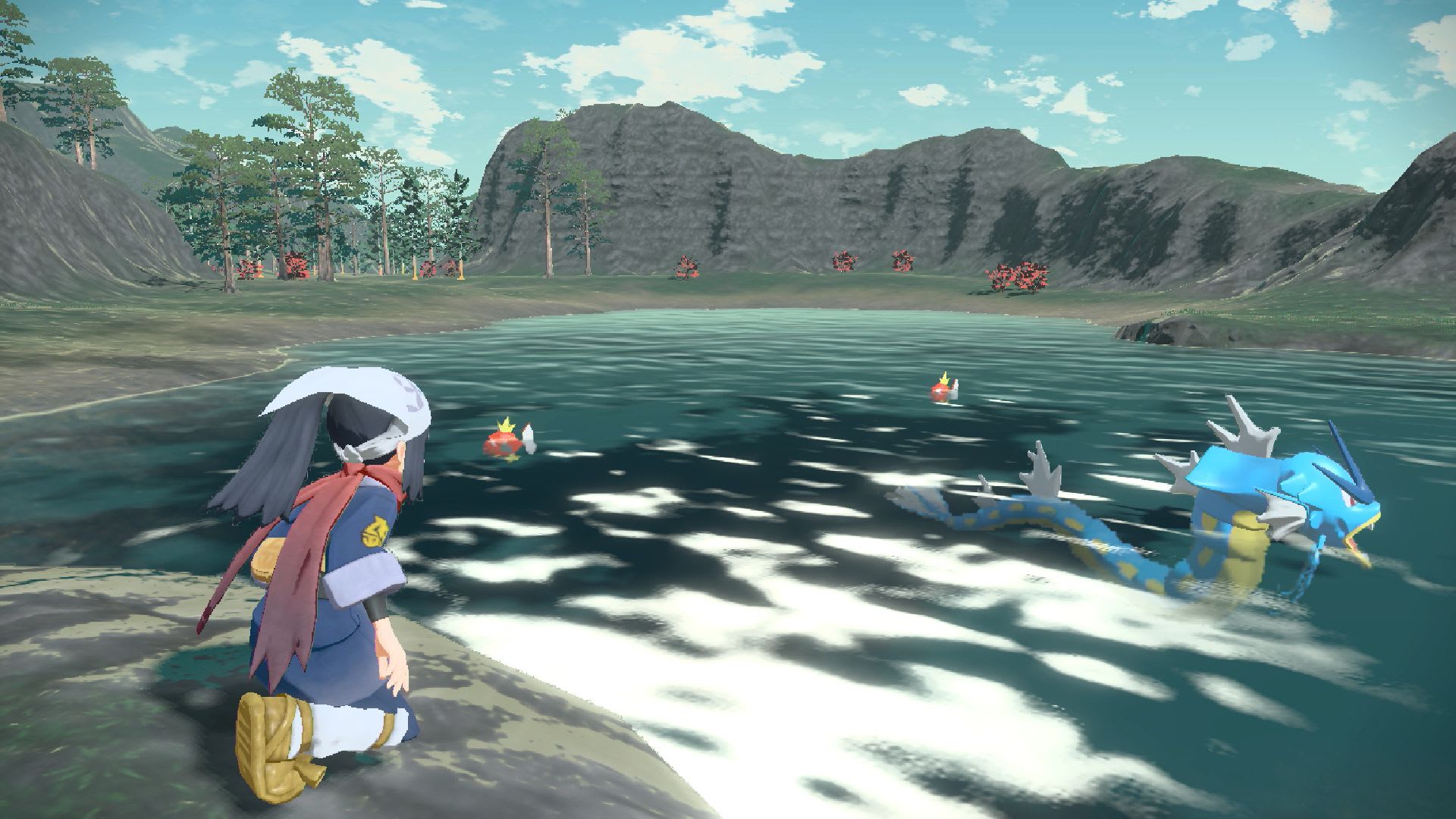 Your adventure takes place in the expansive natural majesty of the Hisui region, where you're tasked with researching Pokémon to help build the region's first-ever Pokédex.
This land that would come to be known as Sinnoh in Pokémon Brilliant Diamond and Pokémon Shining Pearl features natural wonders, stunning vistas, and is teeming with wild Pokémon – both new and familiar! Let's meet some of the Pokémon that call Hisui home:
Wyrdeer
Type: Normal/Psychic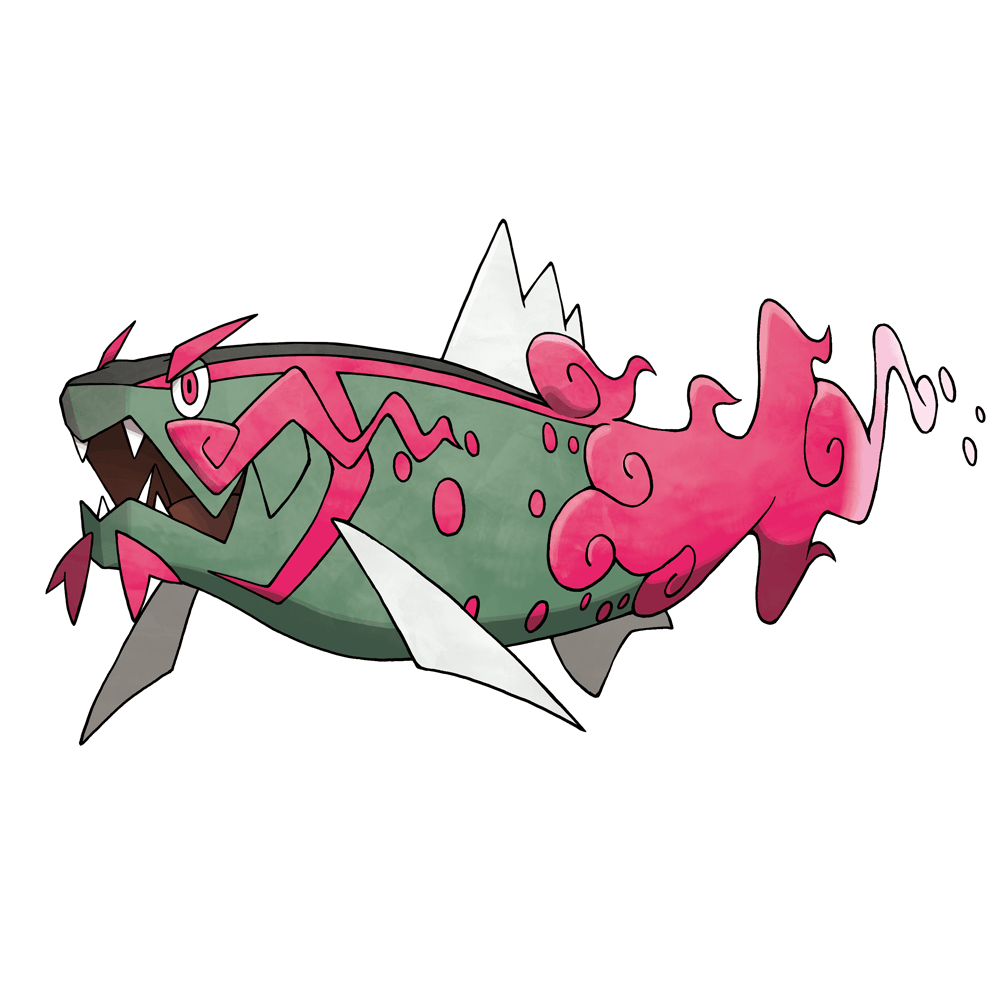 Basculegion
Type: Water/Ghost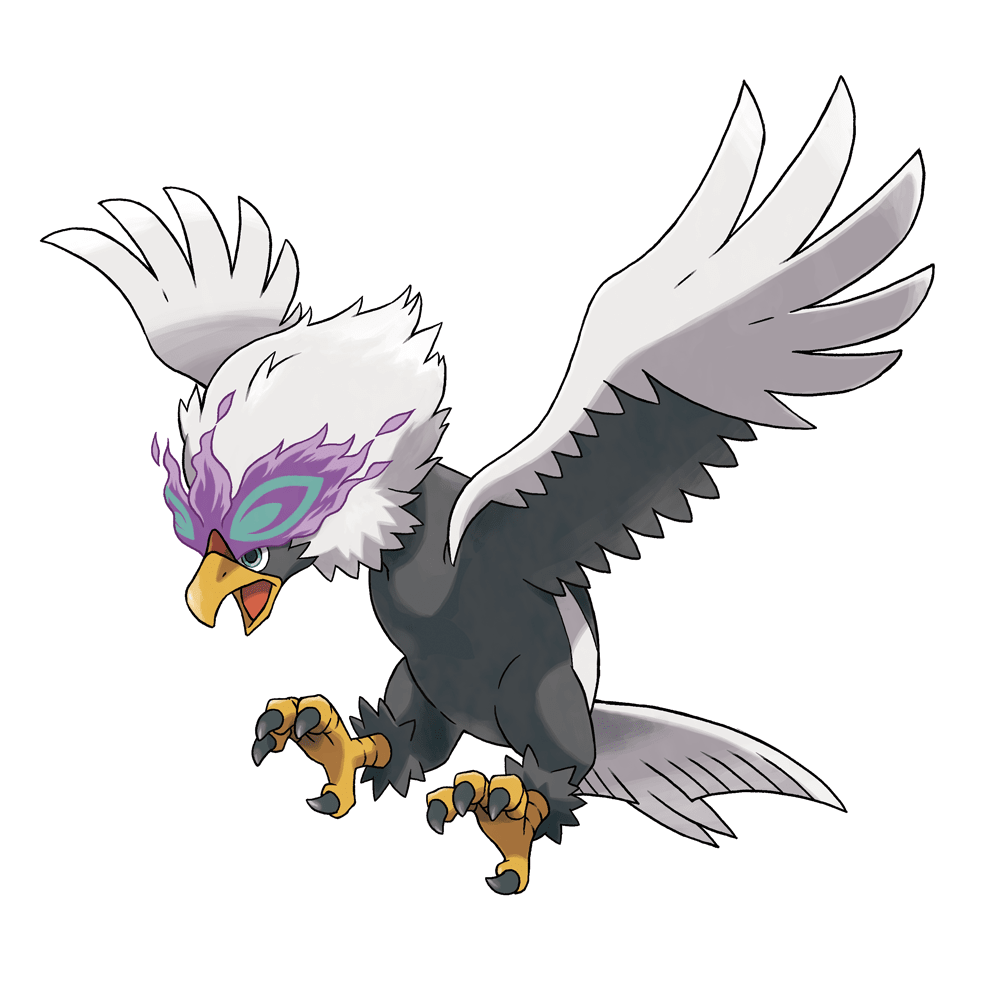 Hisuian Braviary
Type: Psychic/Flying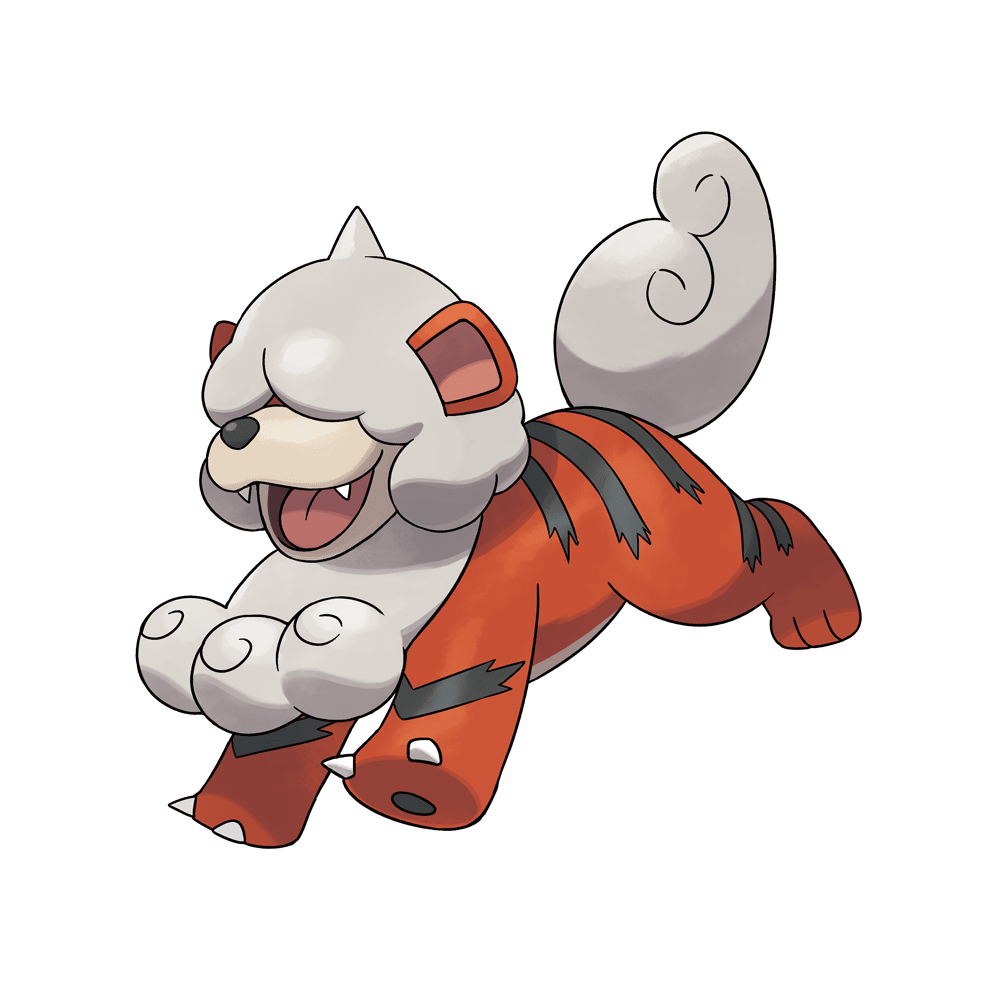 Hisuian Growlithe
Type: Fire/Rock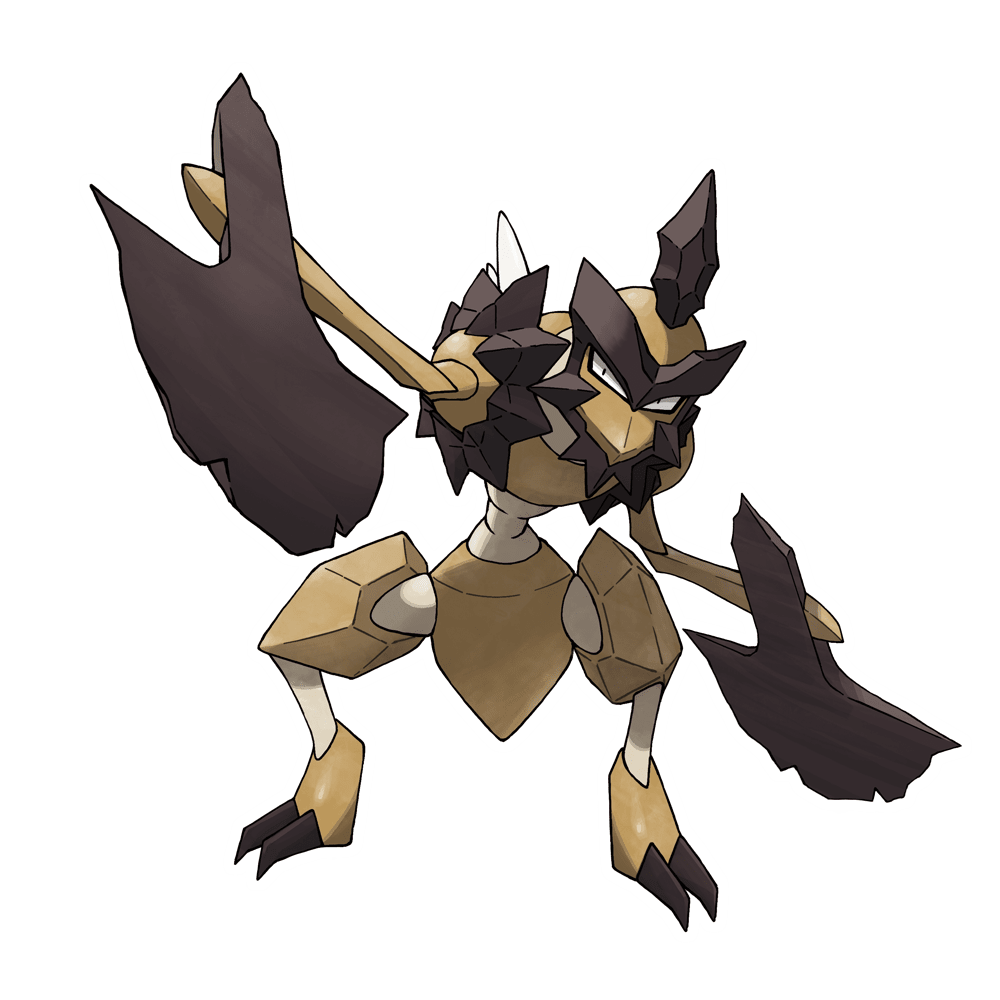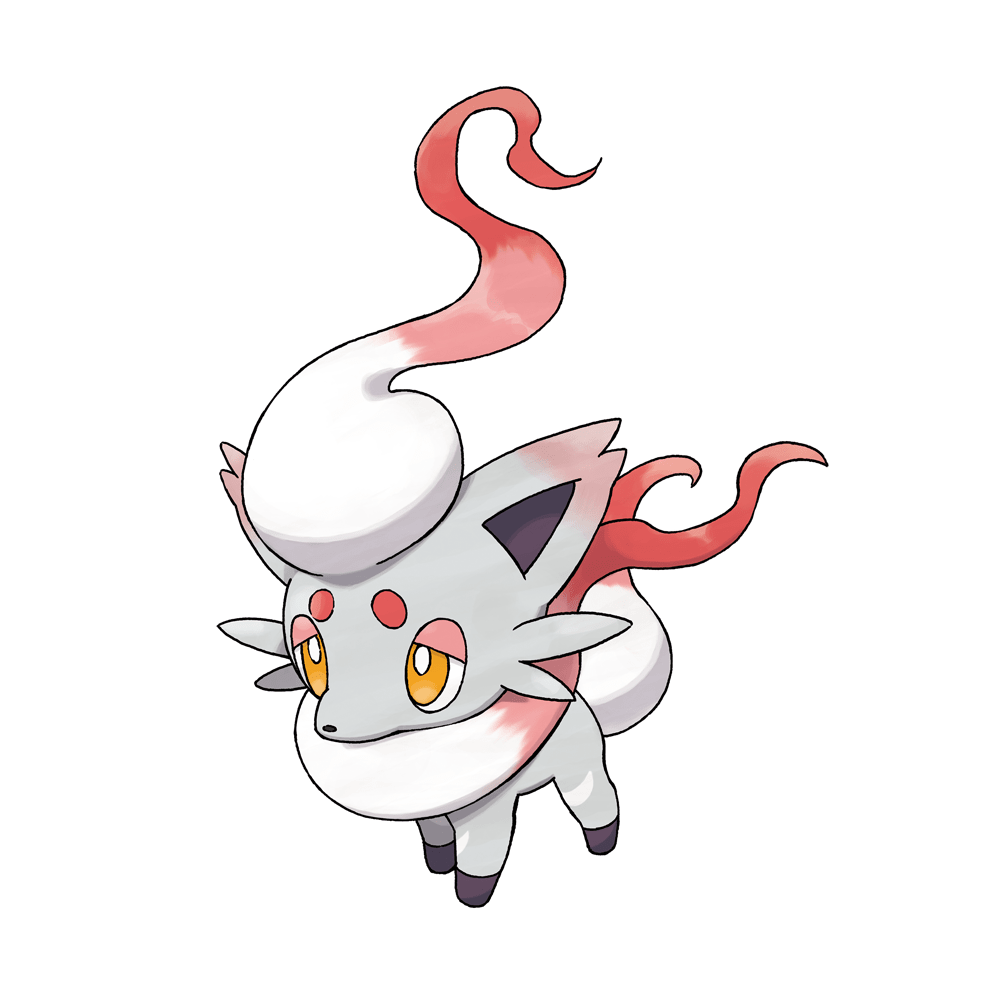 Hisuian Zorua
Type: Normal/Ghost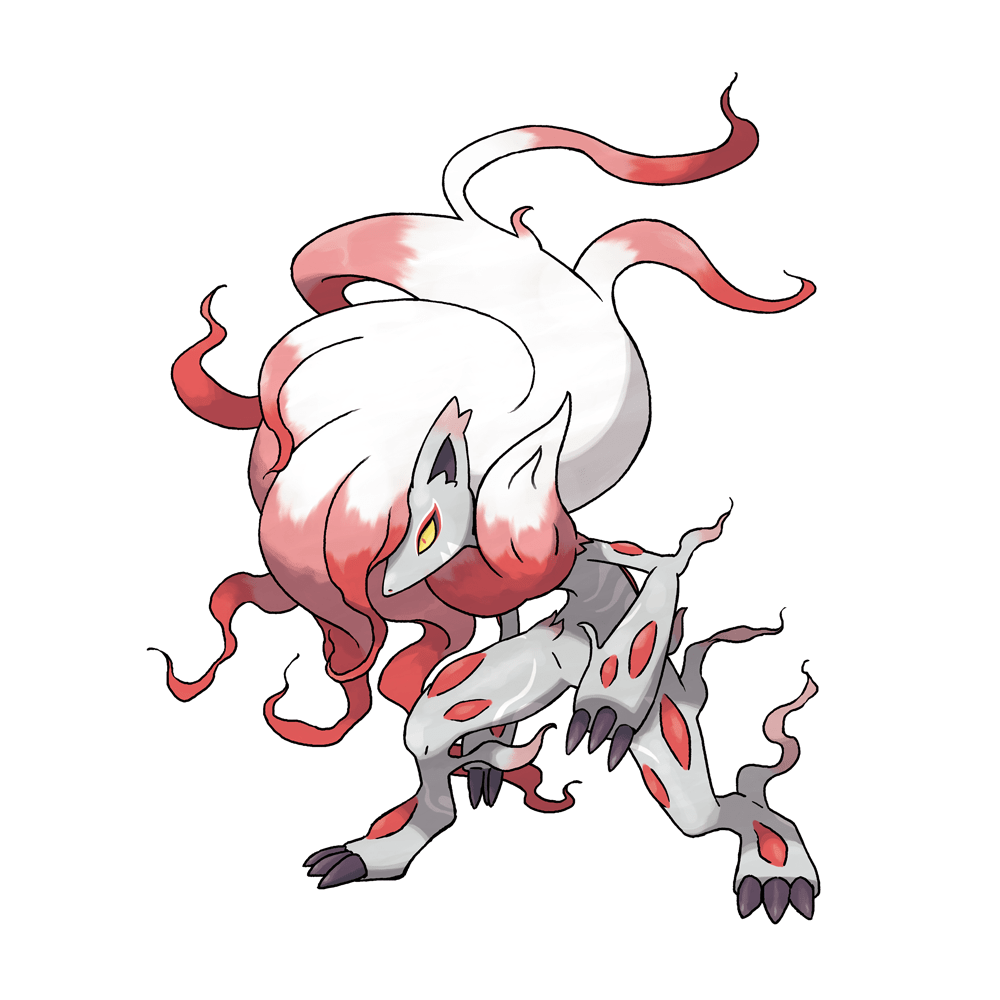 Hisuian Zoroark
Type: Normal/Ghost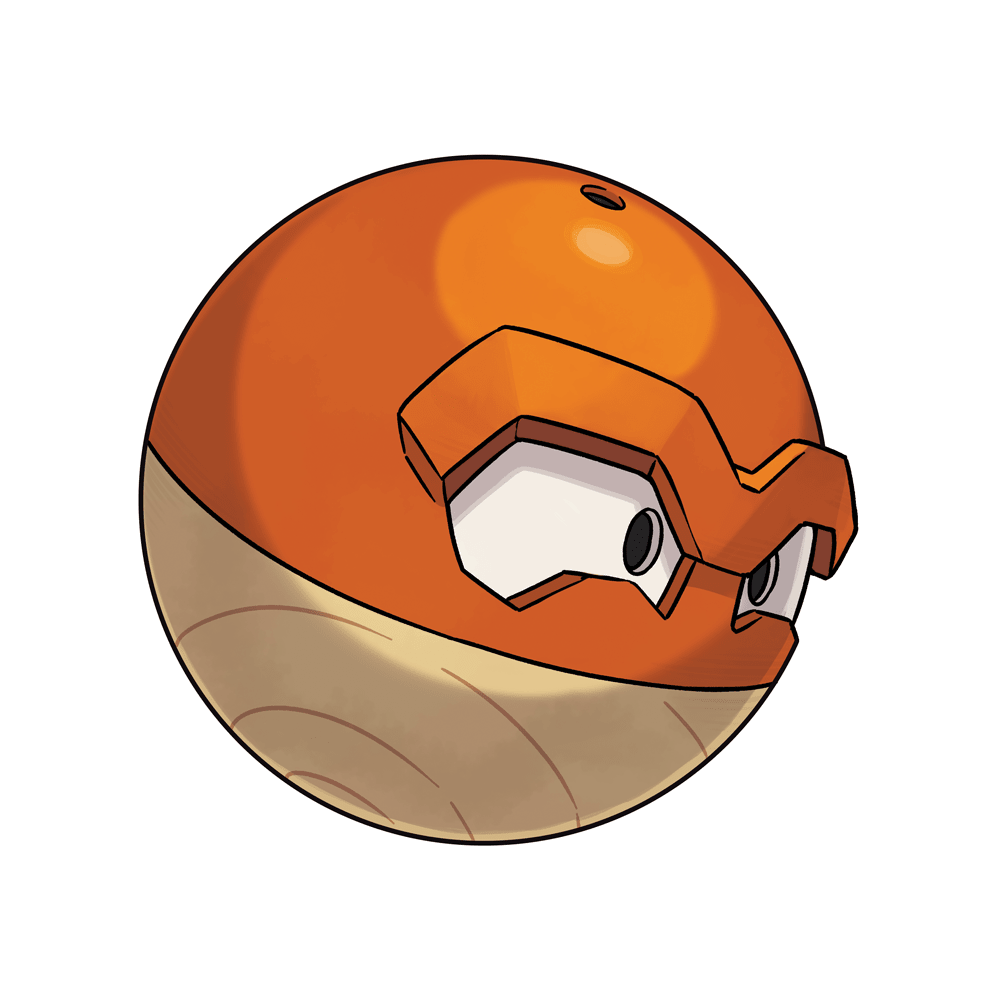 Hisuian Voltorb
Type: Electric/Grass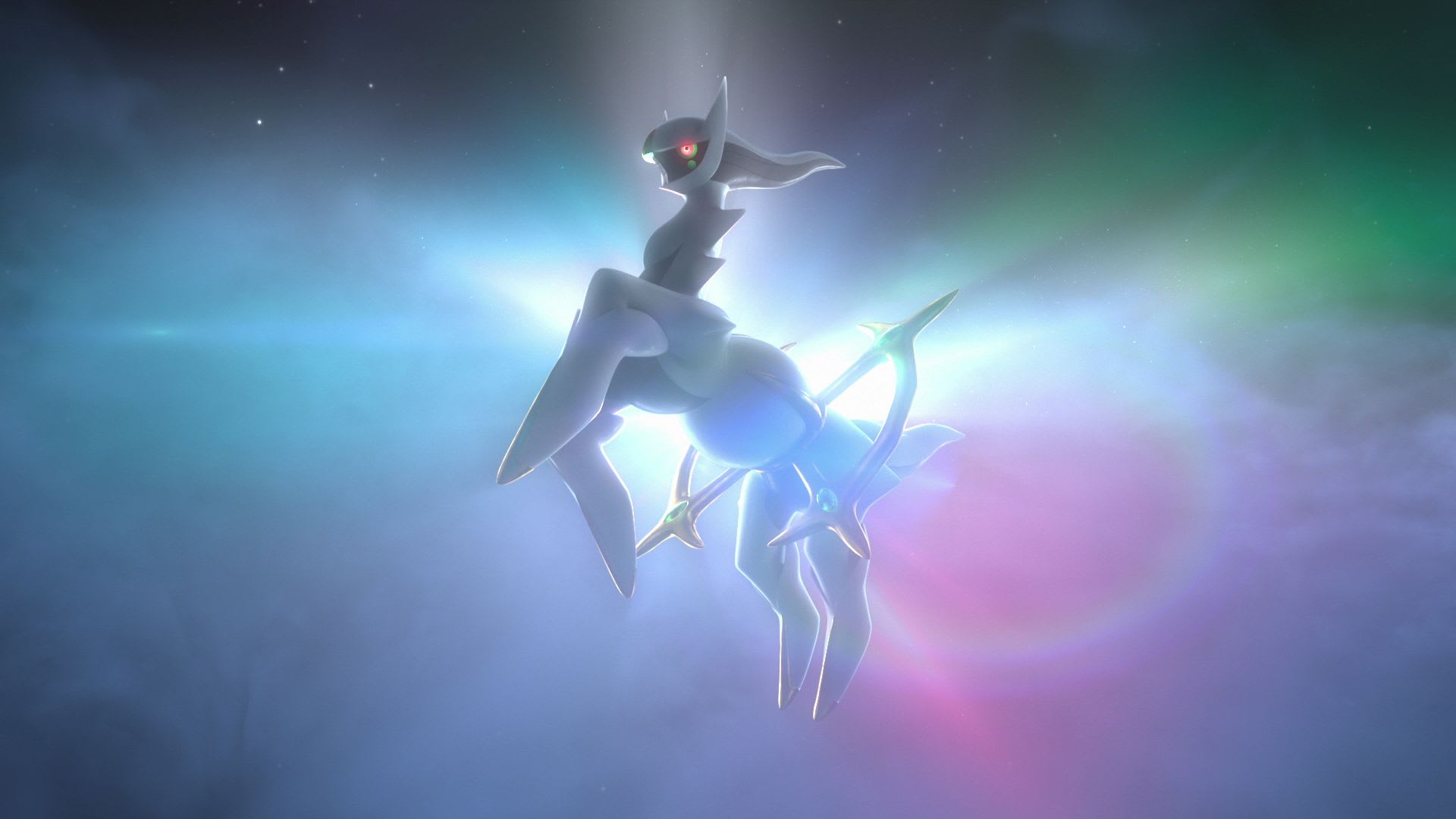 It's said that enigmatic Arceus holds the key to solving the strange phenomenon afflicting certain Pokémon in this region. Just how could this Mythical Pokémon be connected to your journey?
Welcome to the Galaxy Team!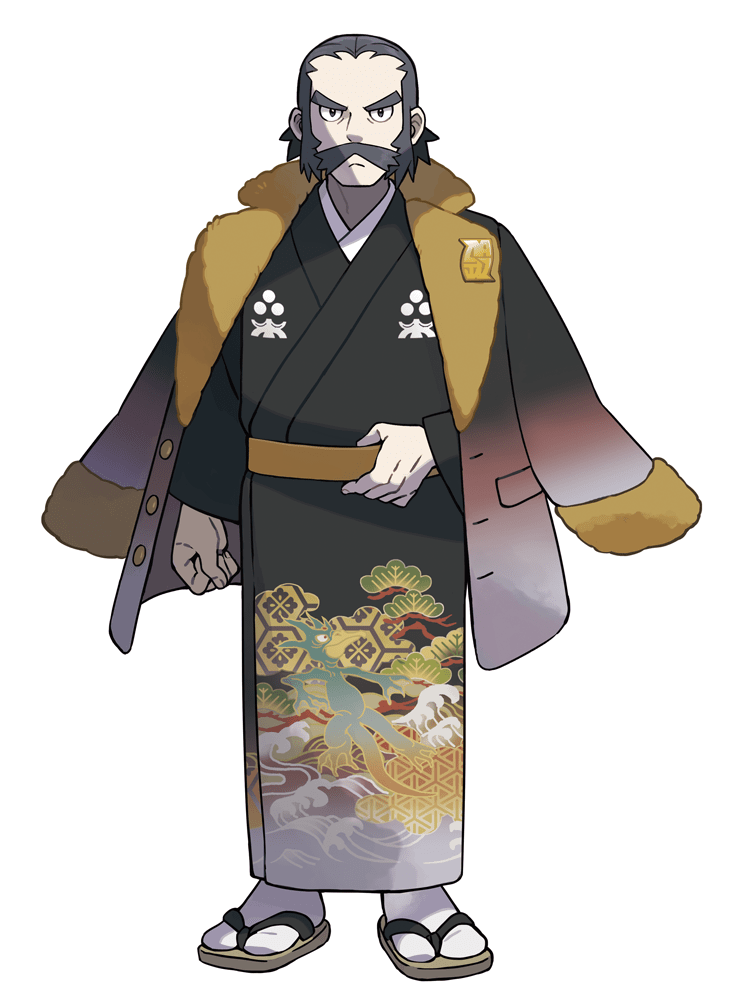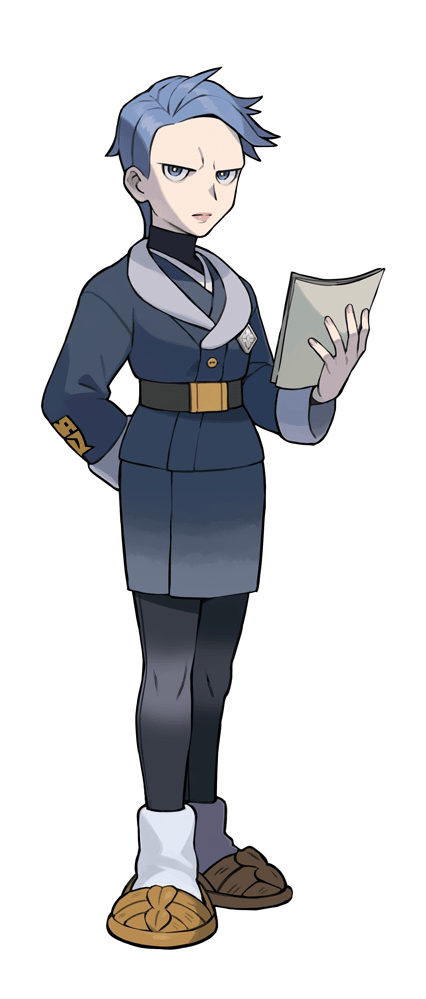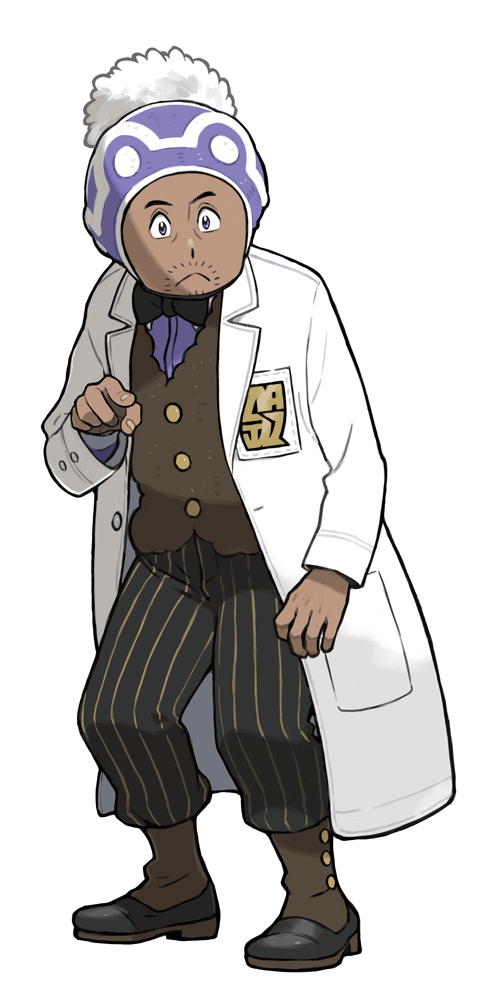 The Galaxy Expedition Team is made up of people from all walks of life who've travelled to Hisui to study this mysterious region. As the newest recruit to the Galaxy Team's Survey Corps, your job is to travel far and wide, meeting species of Pokémon from every corner of the Hisui region.
To aid your research, you'll choose one of these Pokémon as a partner to accompany you on excursions.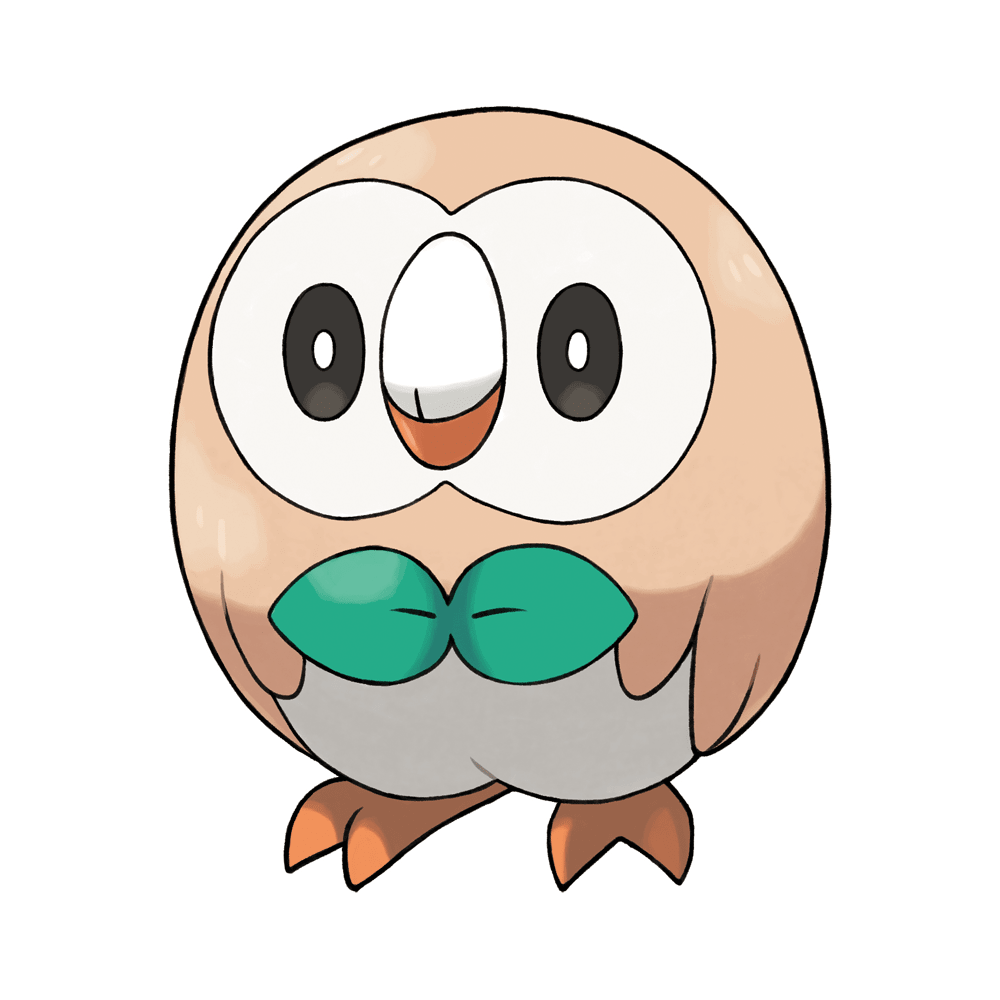 Rowlet
Type: Grass/Flying
Rowlet uses photosynthesis to store up energy during the day, while becoming active at night. Silently it glides, drawing near its targets. Before they even notice it, it begins to pelt them with vicious kicks.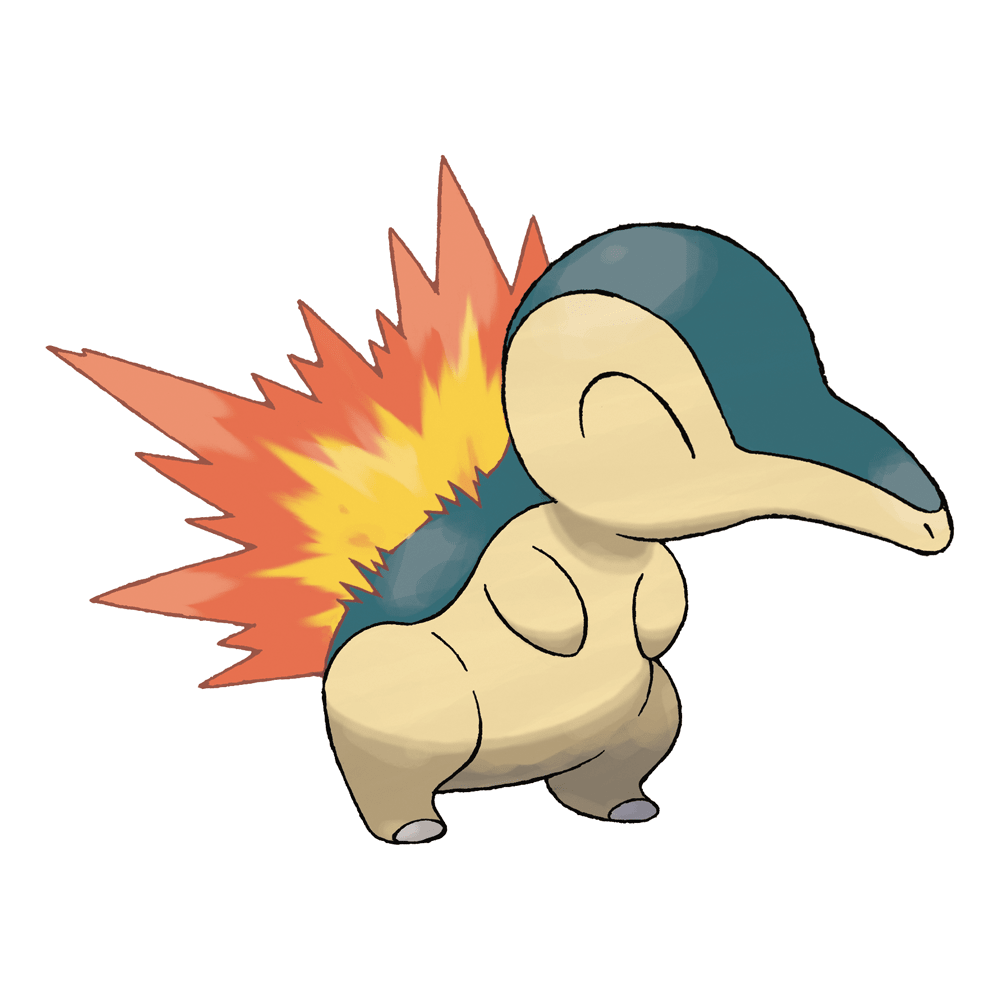 Cyndaquil
Type: Fire
Cyndaquil is timid and always curls itself up in a ball. When it's surprised, the flames on its back flare up stronger. When it is attacked, it uses its flames to protect itself.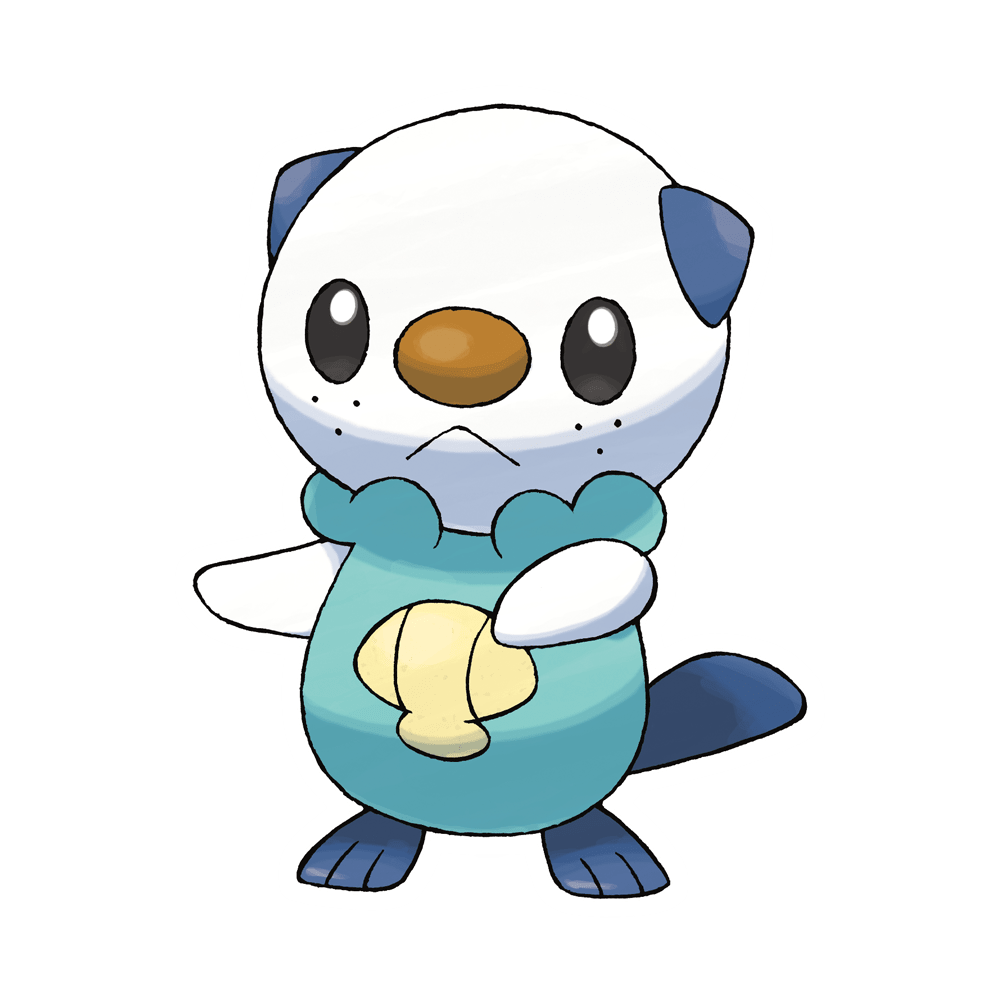 Oshawott
Type: Water
With the scalchop on its stomach, Oshawott blocks opponents' attacks, then retaliates immediately by slashing. Its scalchop can be used to break open hard Berries as well.
When duty calls, depart from Jubilife Village, the Galaxy Team's main base of operations, and venture out into one of Hisui's biomes to begin your survey.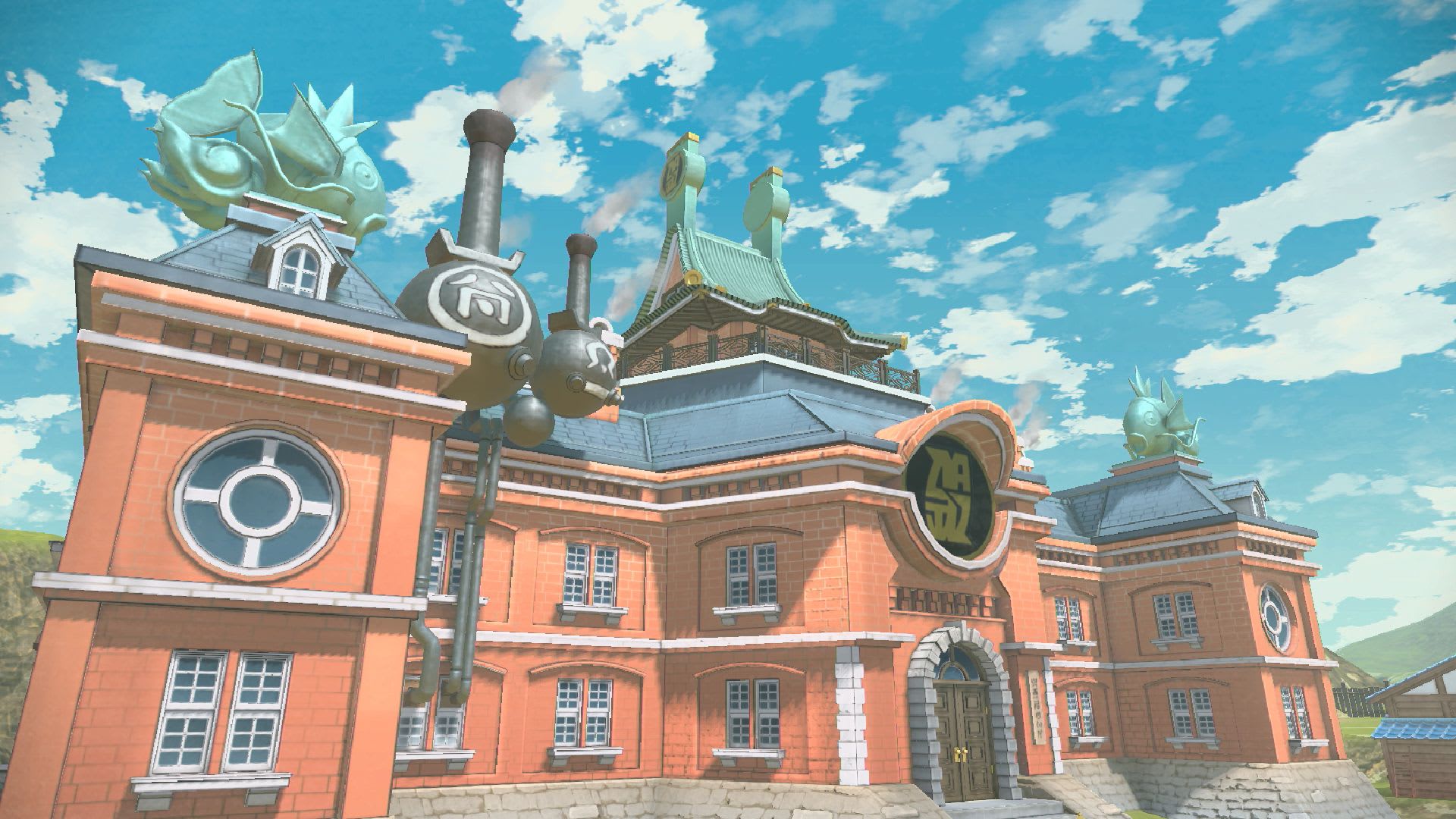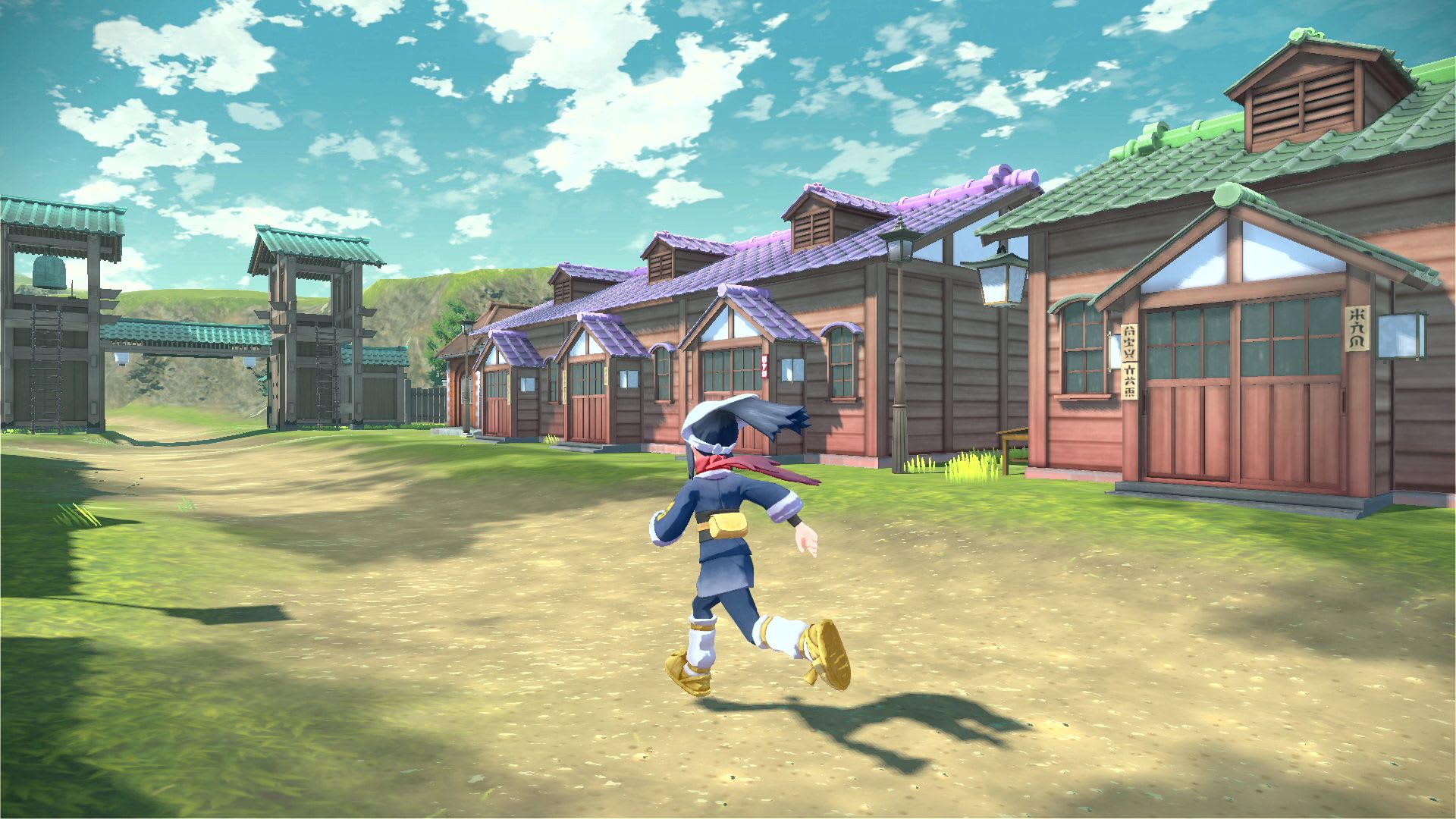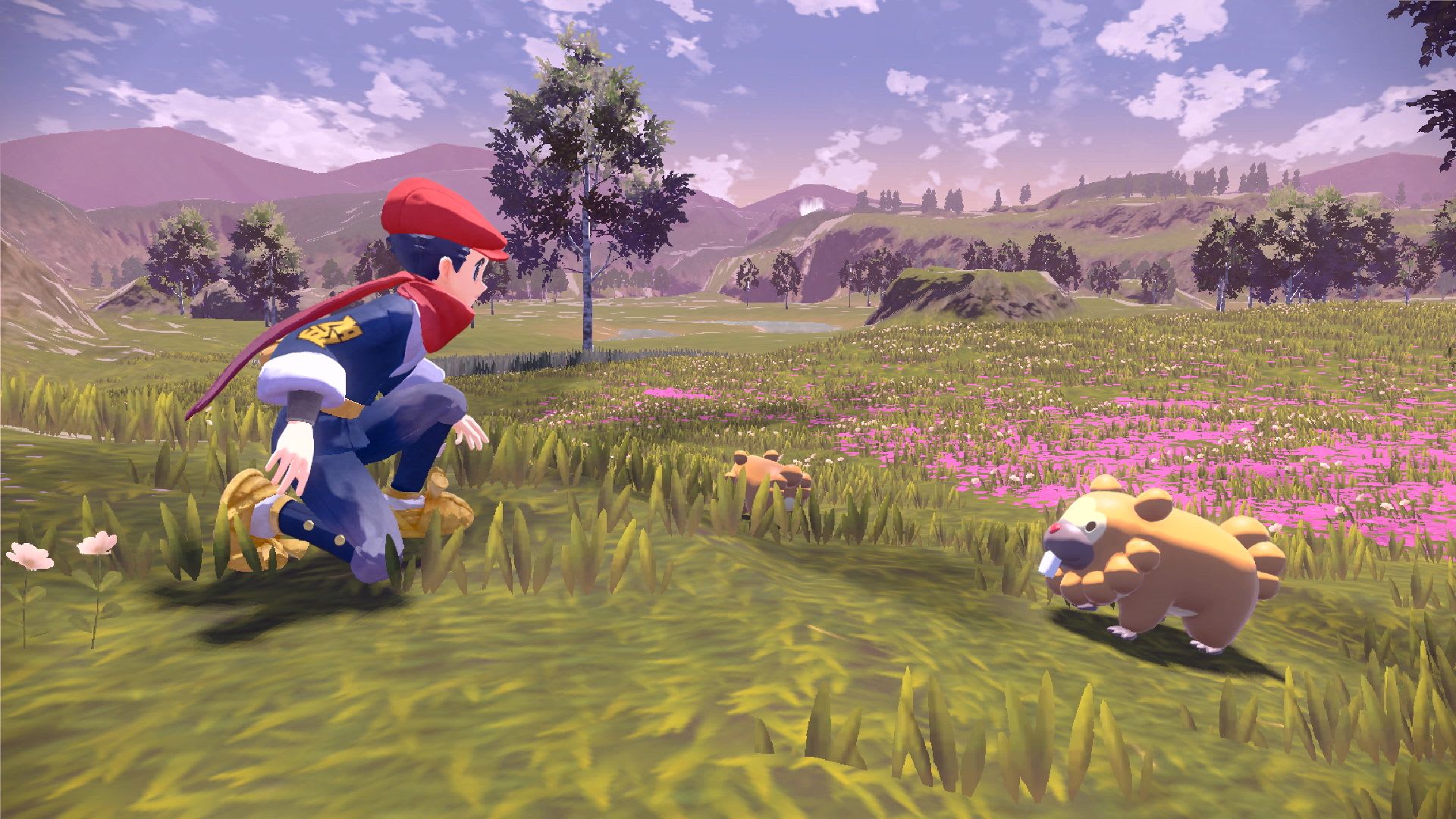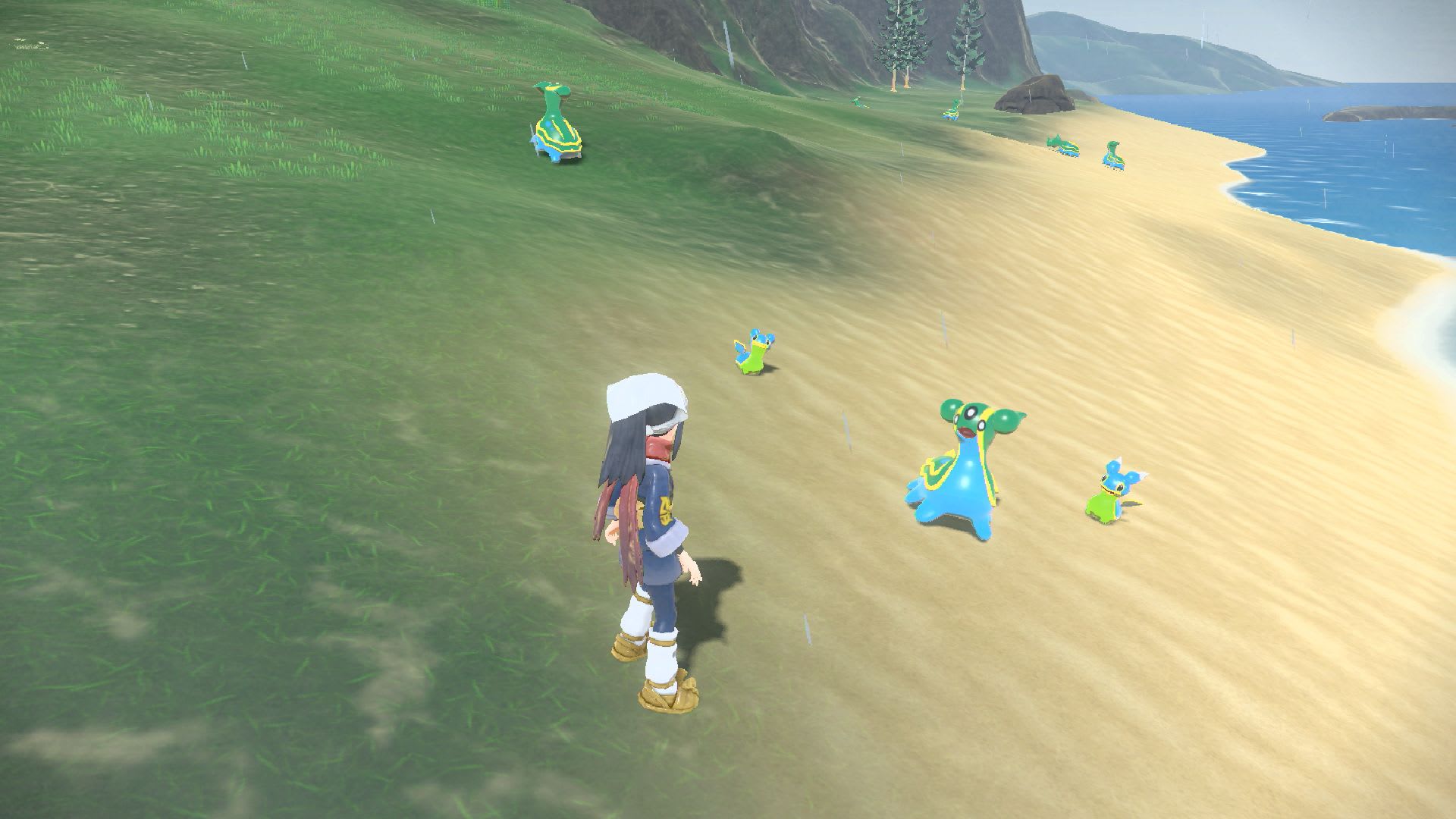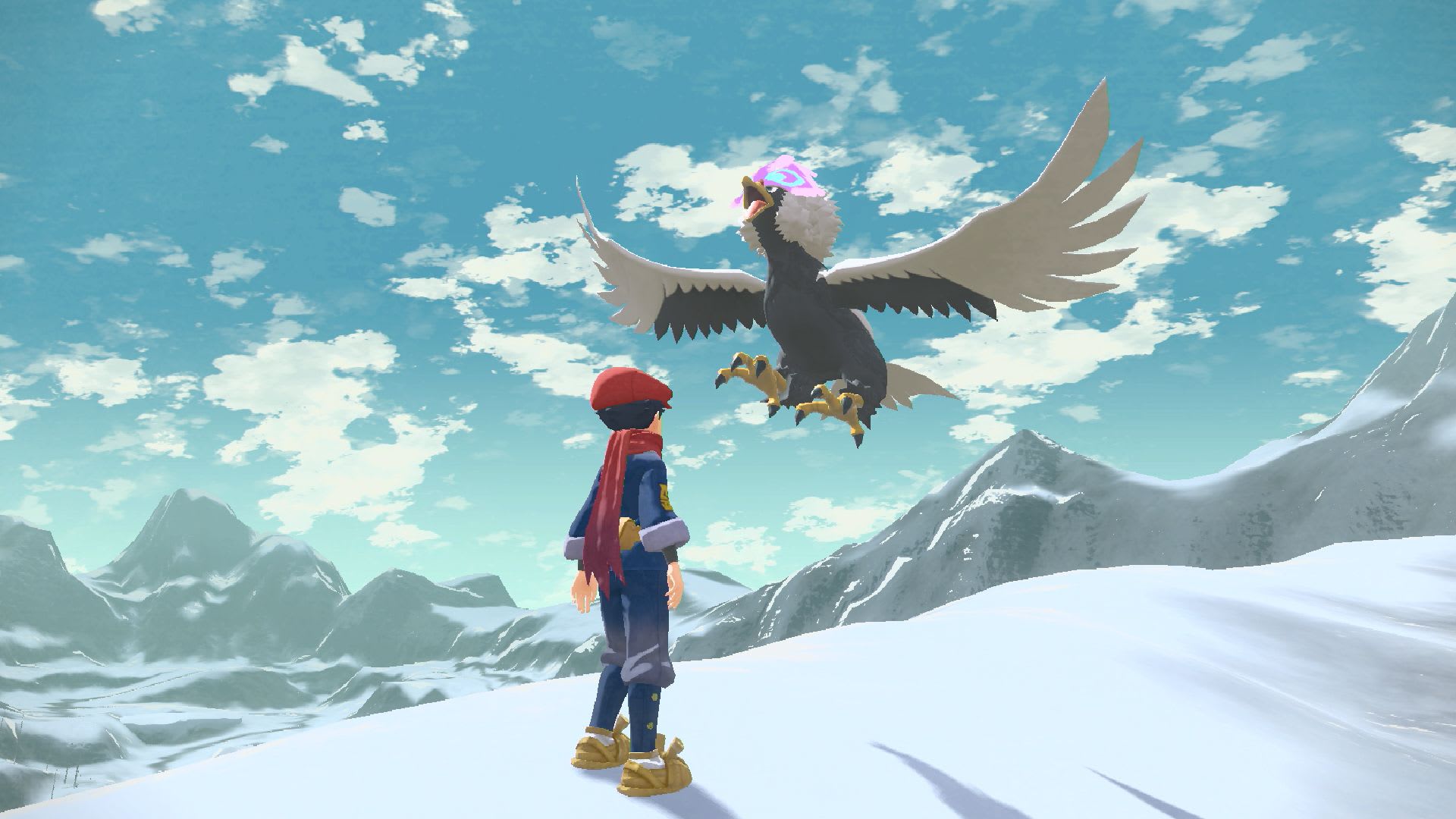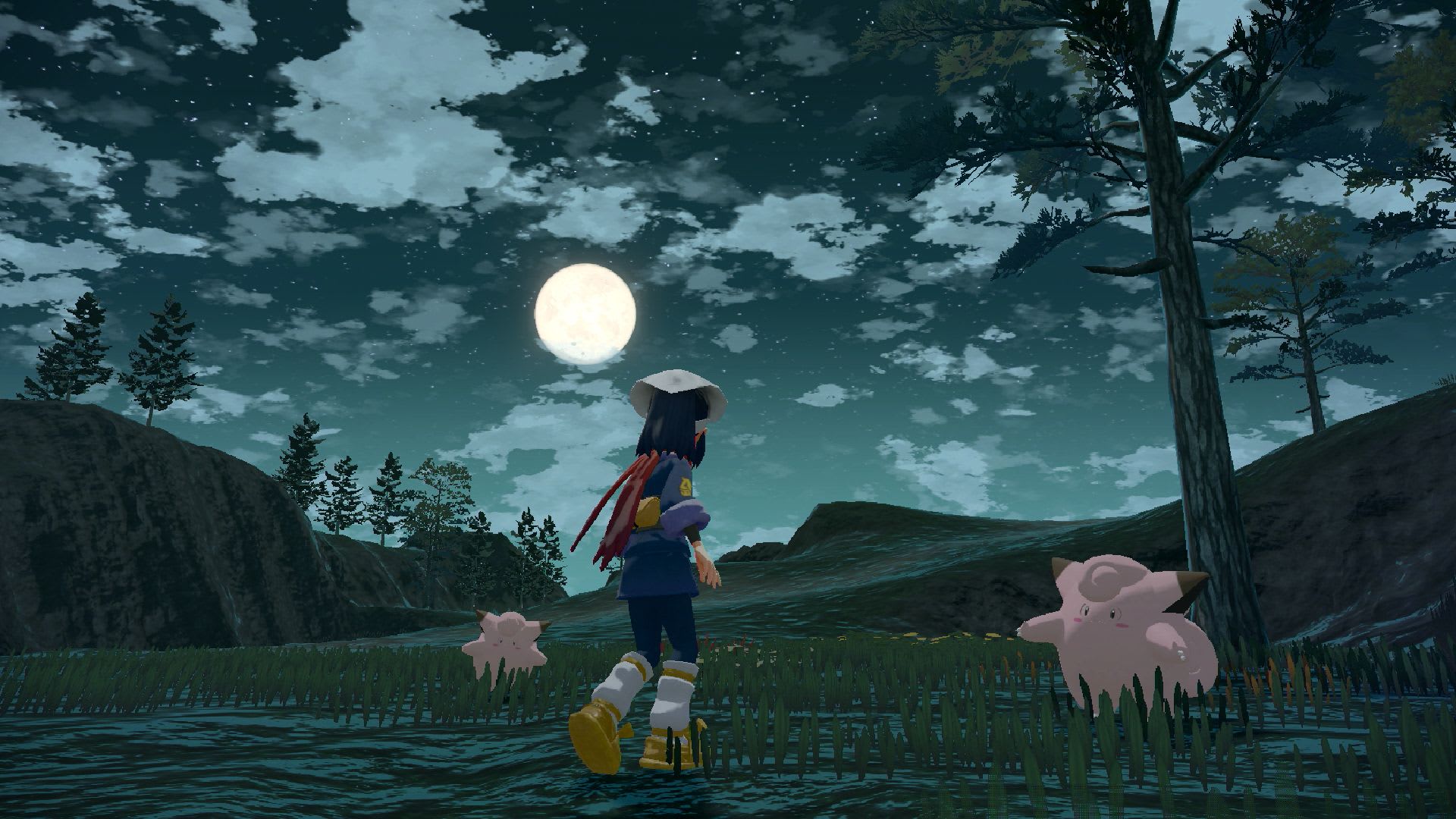 From lush forests to snow-capped mountains, hiding in tall grass, deep swamps and high-up in the trees, wild Pokémon live freely throughout Hisui.
They're likely to notice researchers wandering through their habitats – some may happily greet you while others might be easily startled or attack you on sight! Try observing Pokémon from a safe distance to get a better understanding of their behaviours and determine the best approach.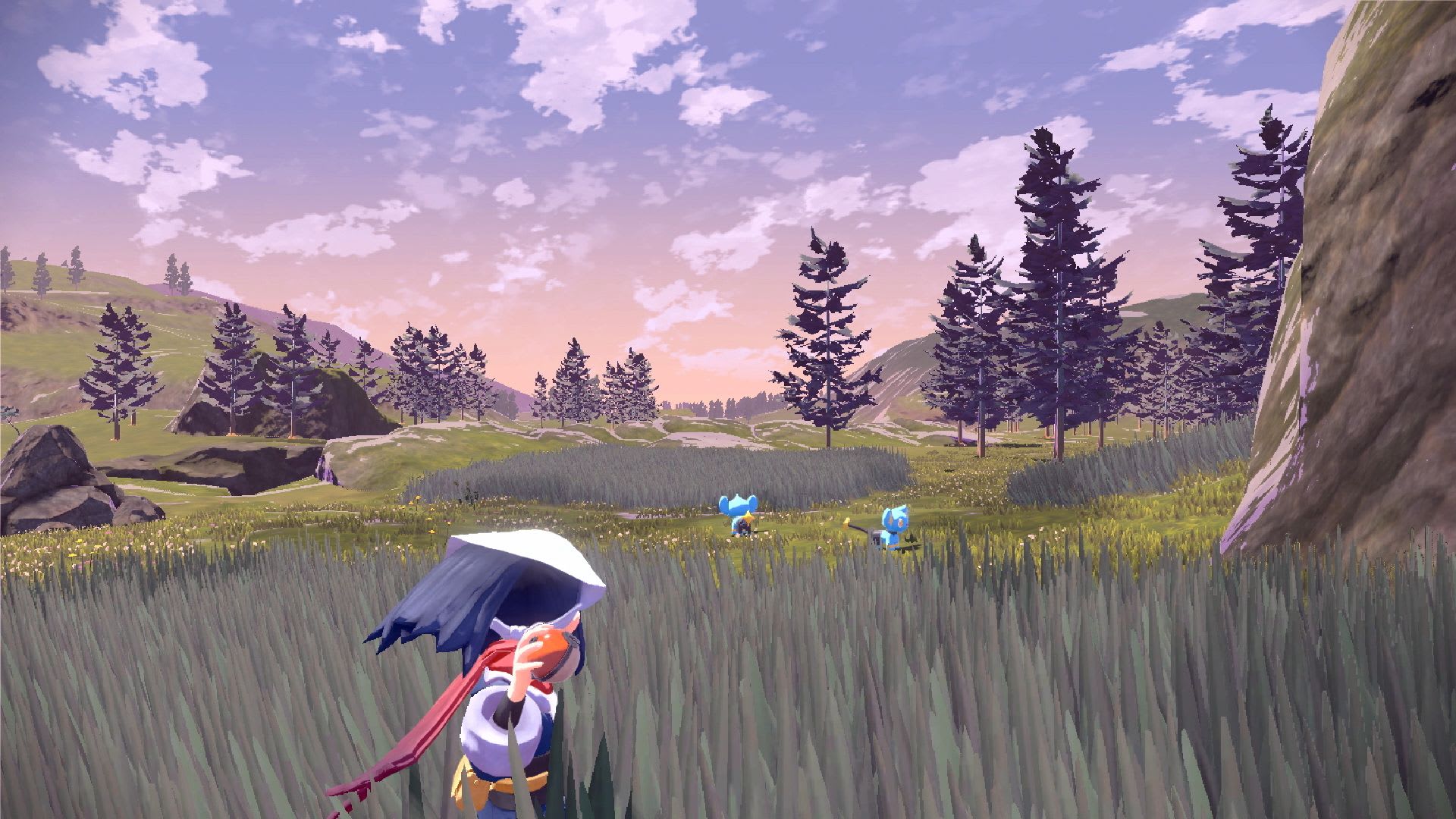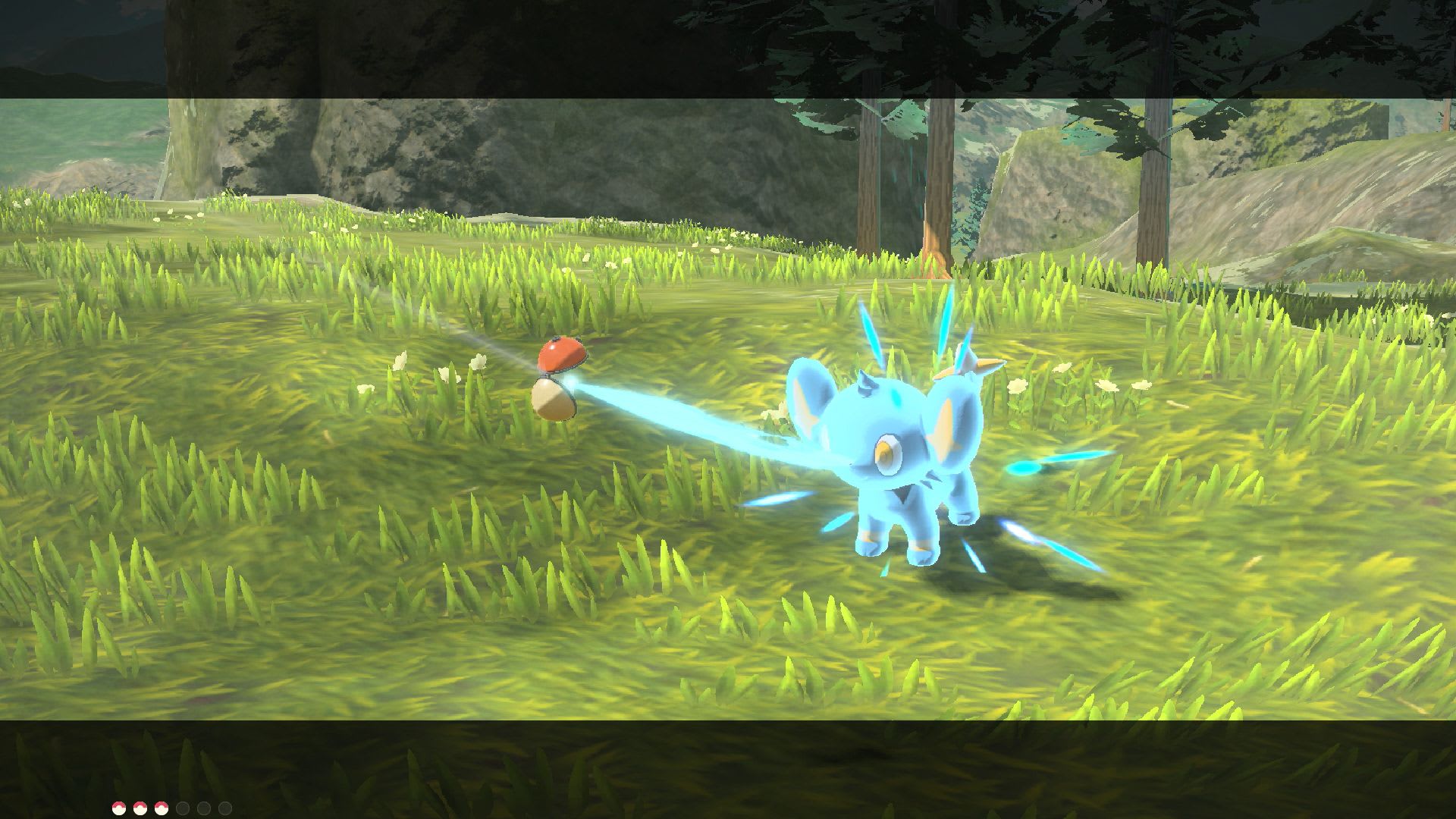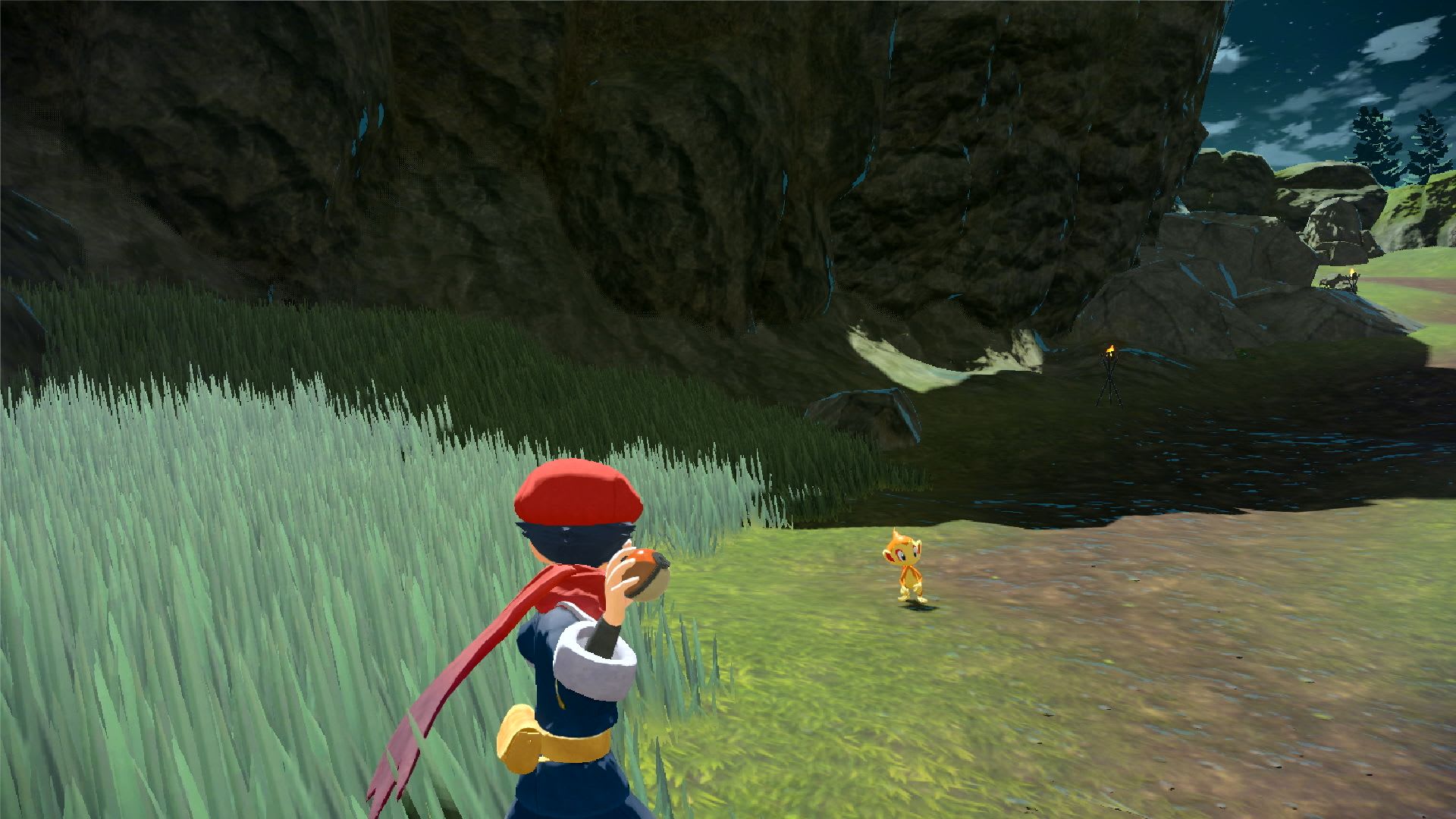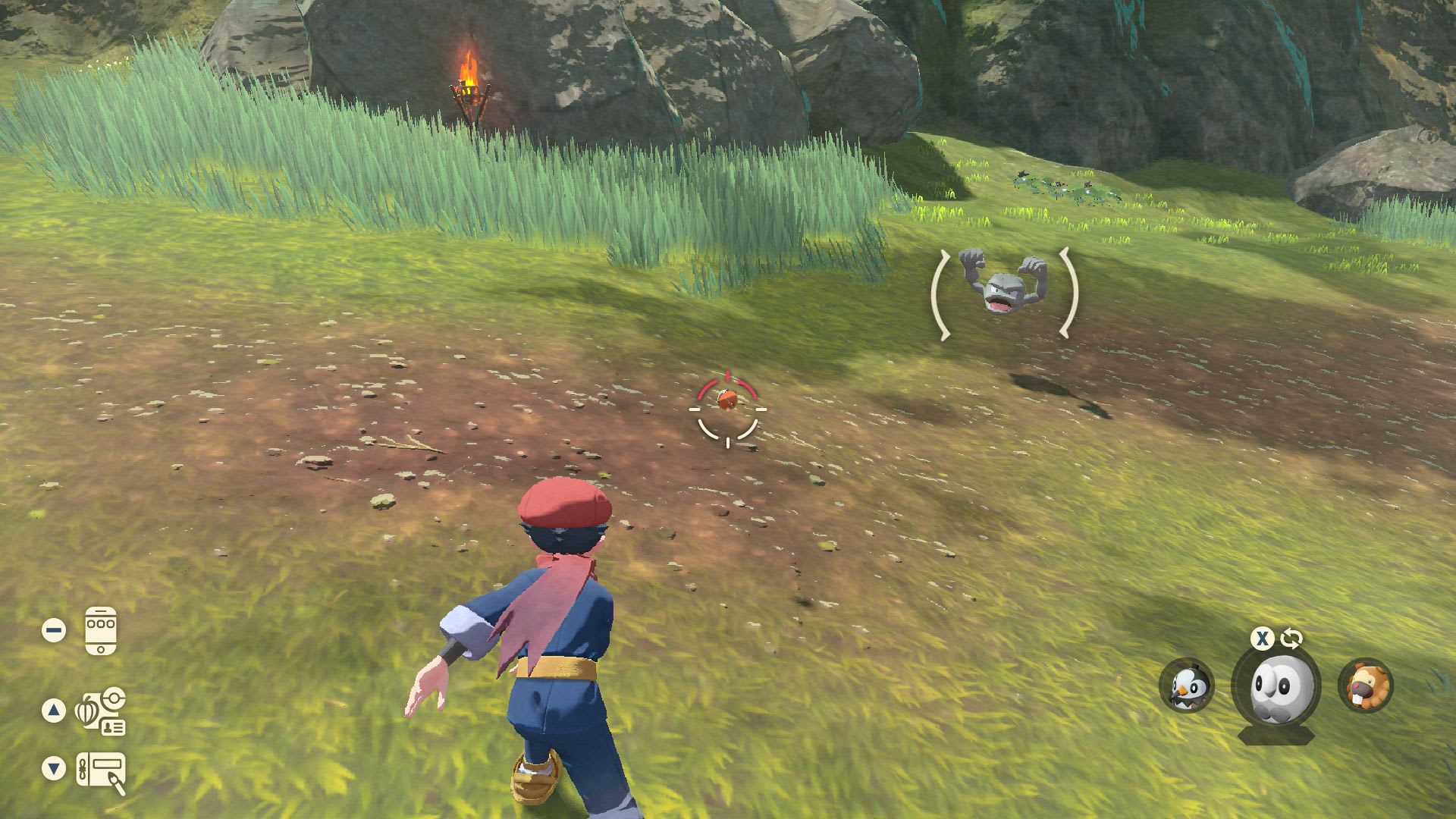 Sneak up on your target slowly, crouch in tall grass to stay undetected and, when the opportunity strikes, aim carefully and throw your Poké Ball towards it. If the Pokémon doesn't pop right back out, then nice work – you've caught it!
There's more to this job than just catching Pokémon though. Flesh out each Pokédex entry by completing a variety of research tasks that'll increase your rank, allowing you to explore more of the Hisui region.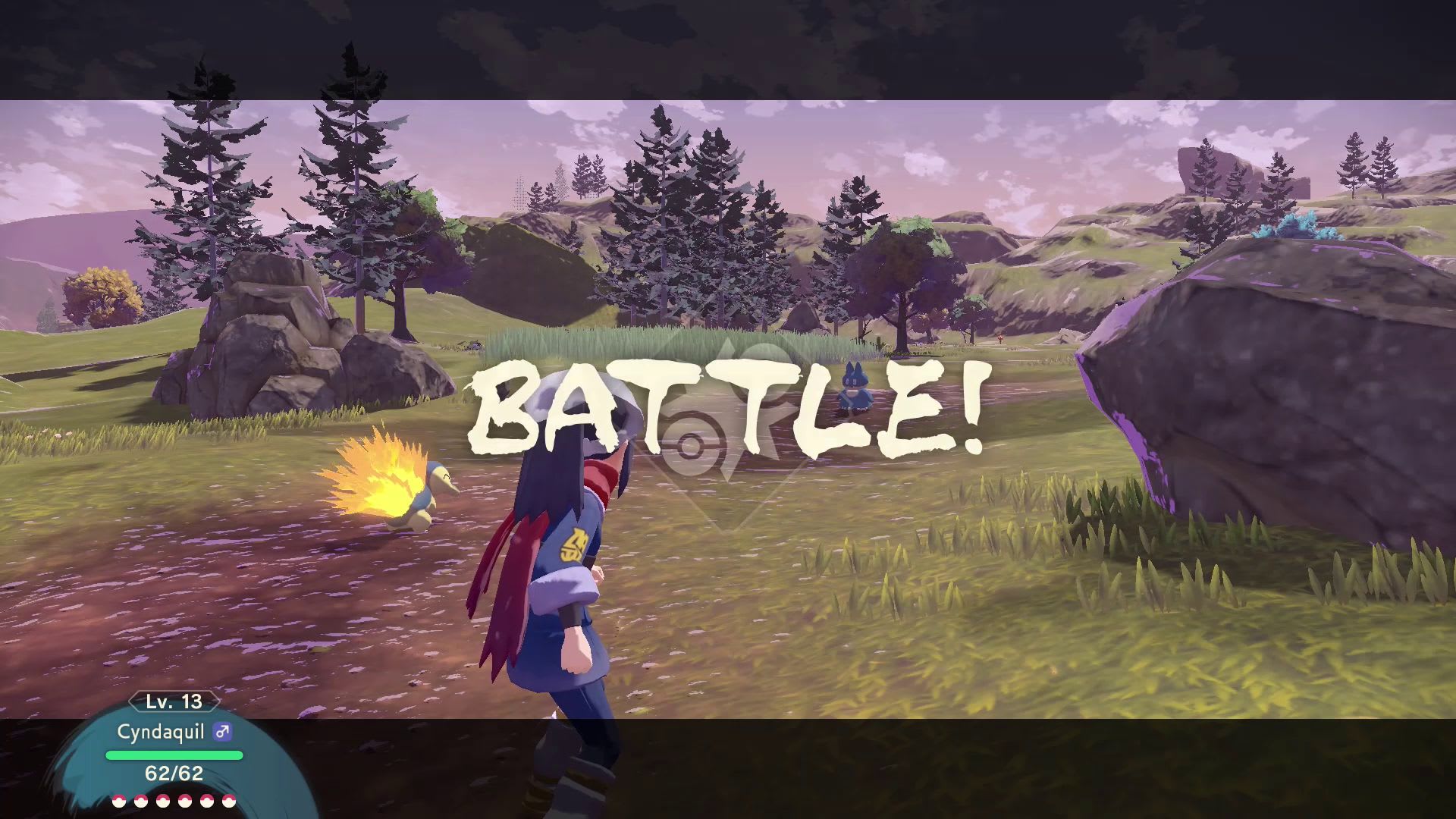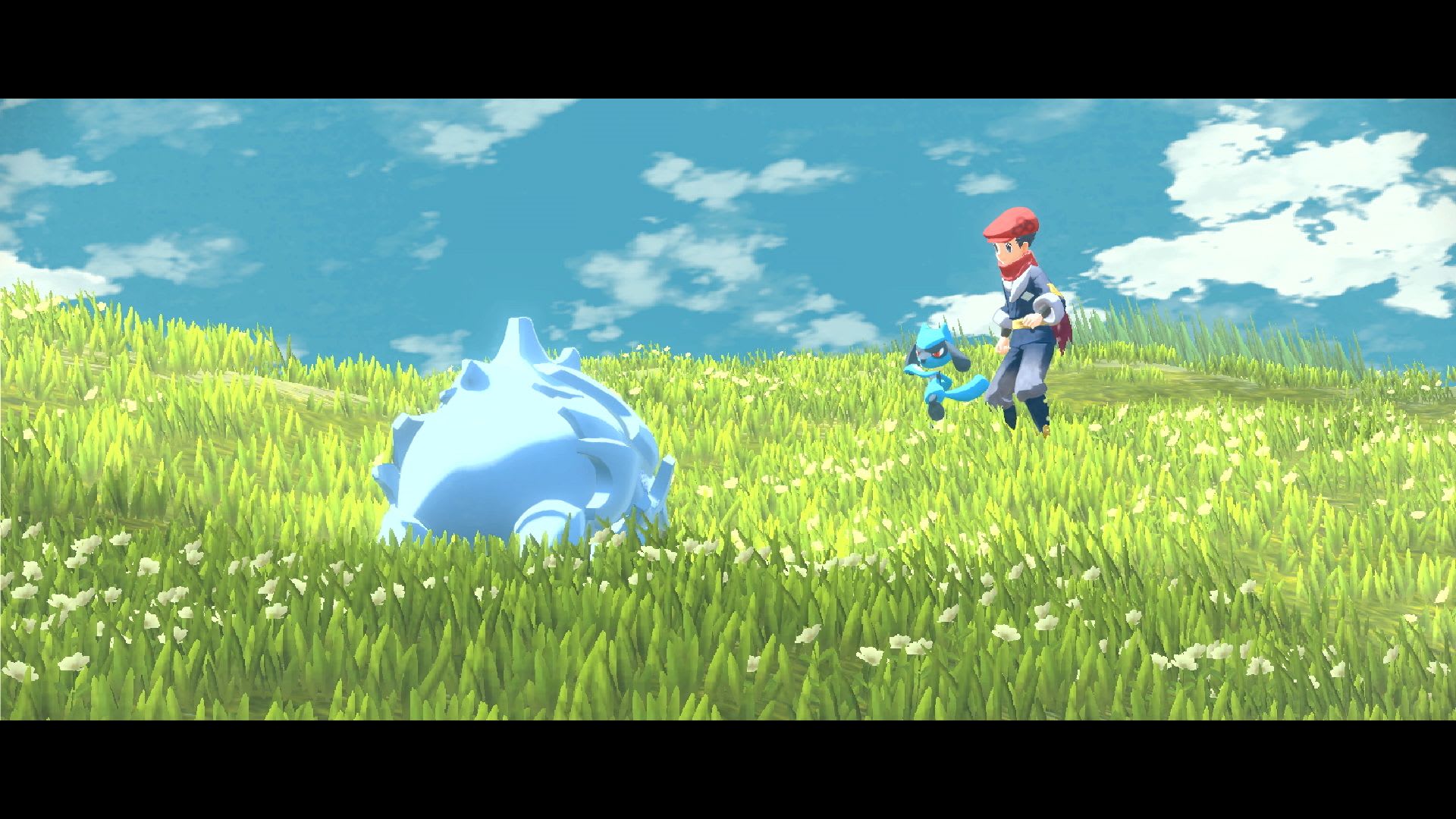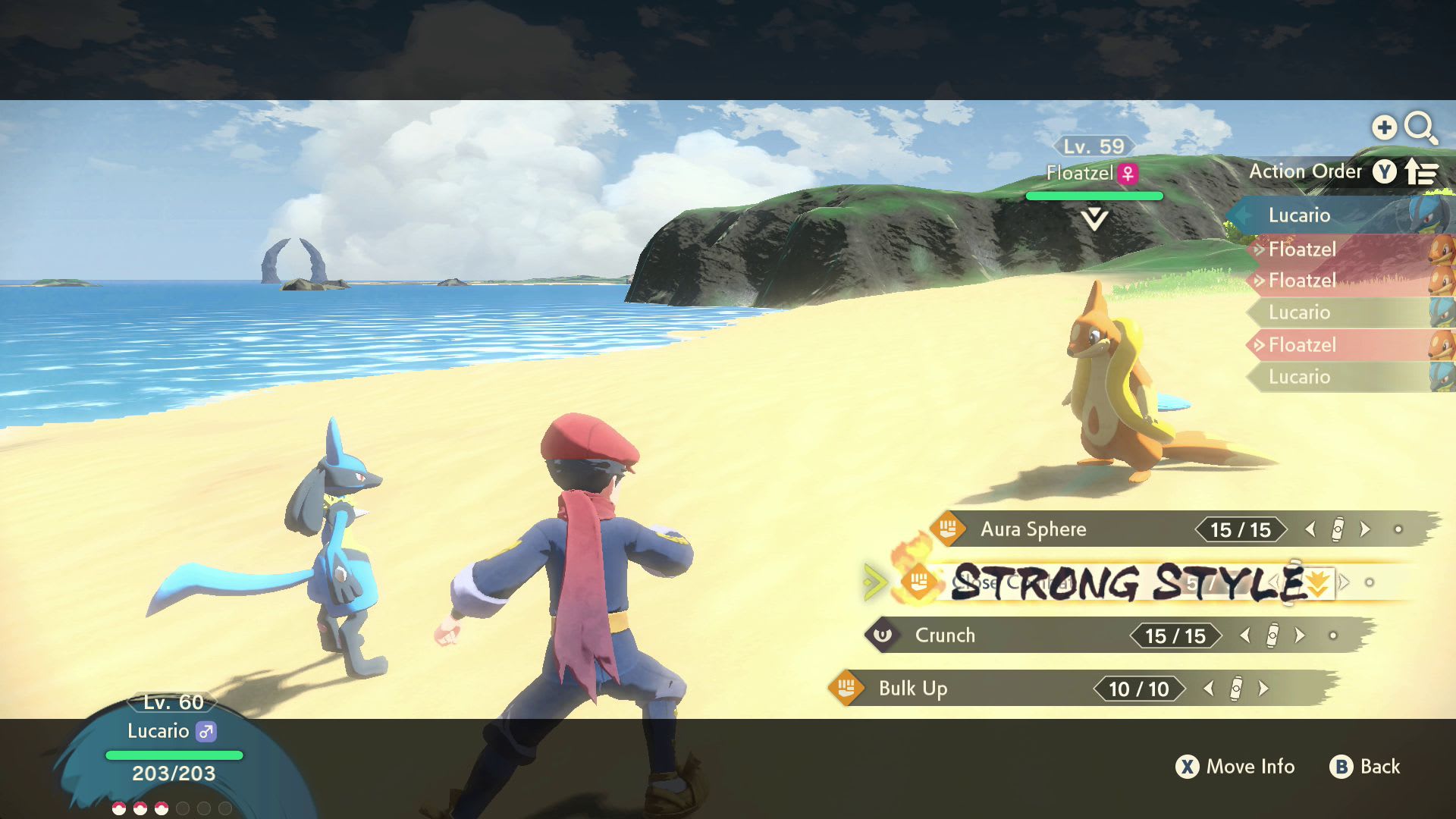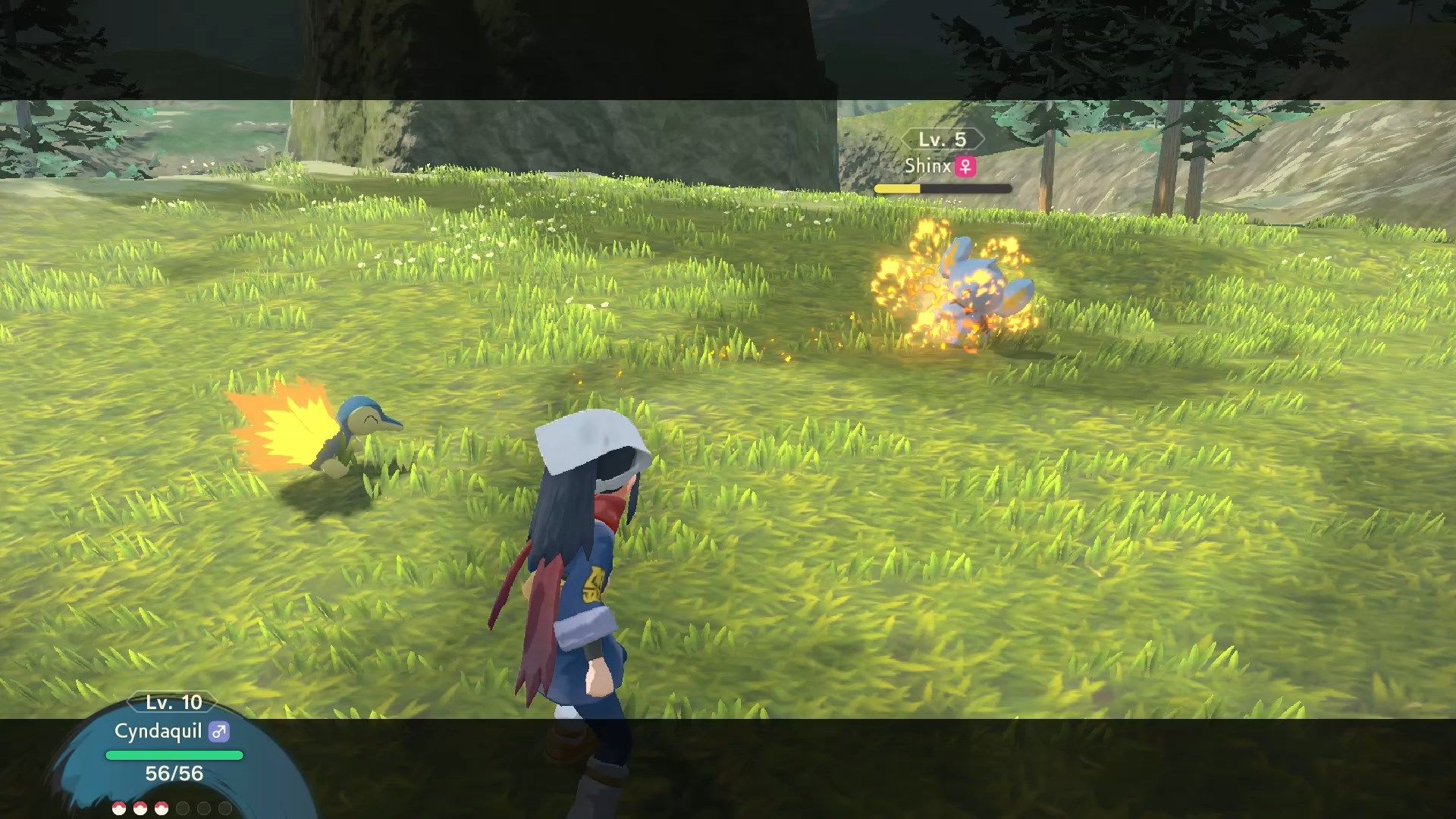 If you encounter a Pokémon that's putting up a fight, throw a Poké Ball containing one of your Pokémon into the fray to start a battle.
While engaged in combat, the number of actions and in what order you can take them depends on different factors, such as your Pokémon's stats. To even the odds, switch between two unique styles of unleashing Pokémon attacks – Agile Style and Strong Style.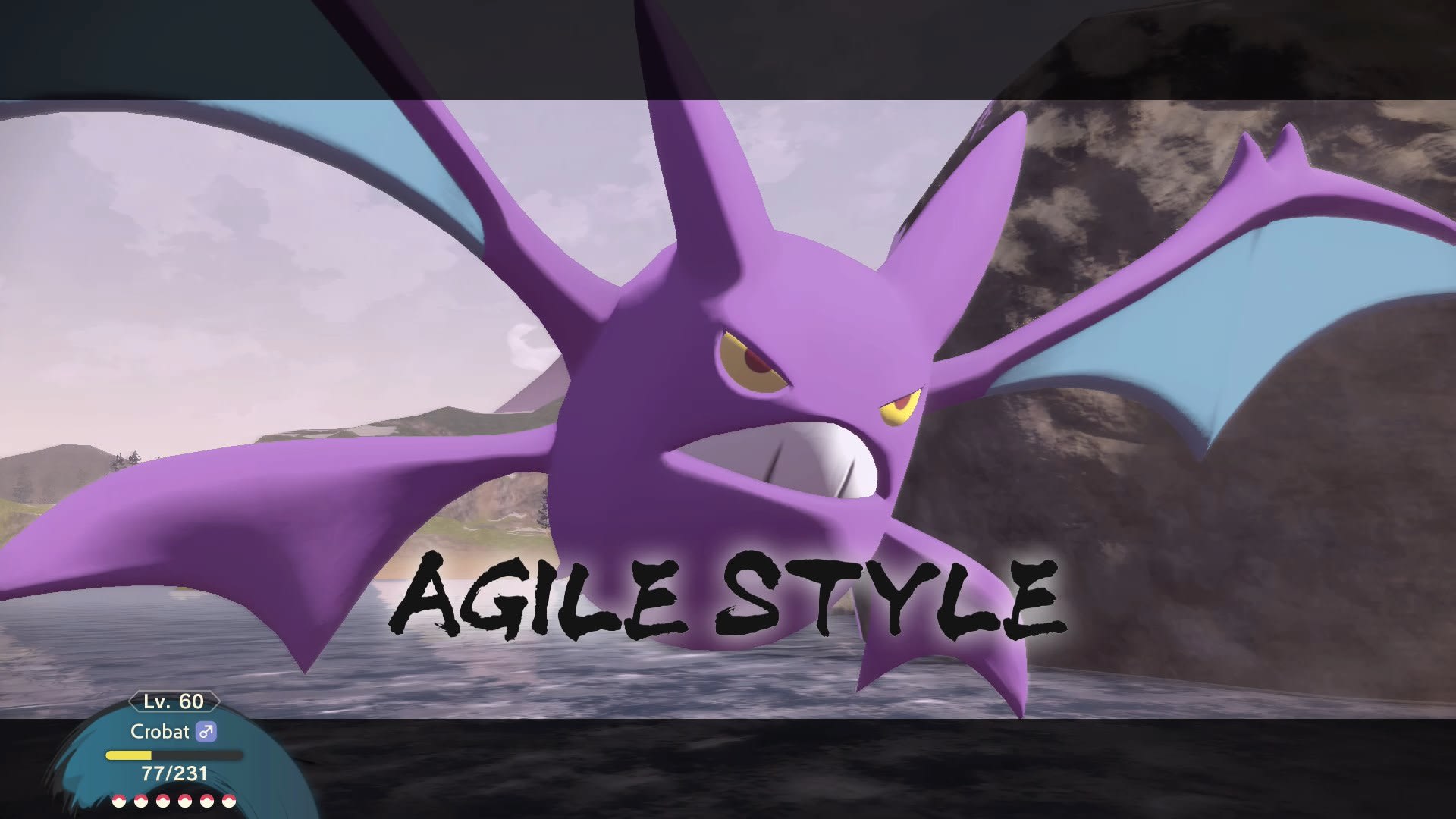 Agile Style – raises your Pokémon's speed, giving them the opportunity to attack twice in a row at the expense of the move's power.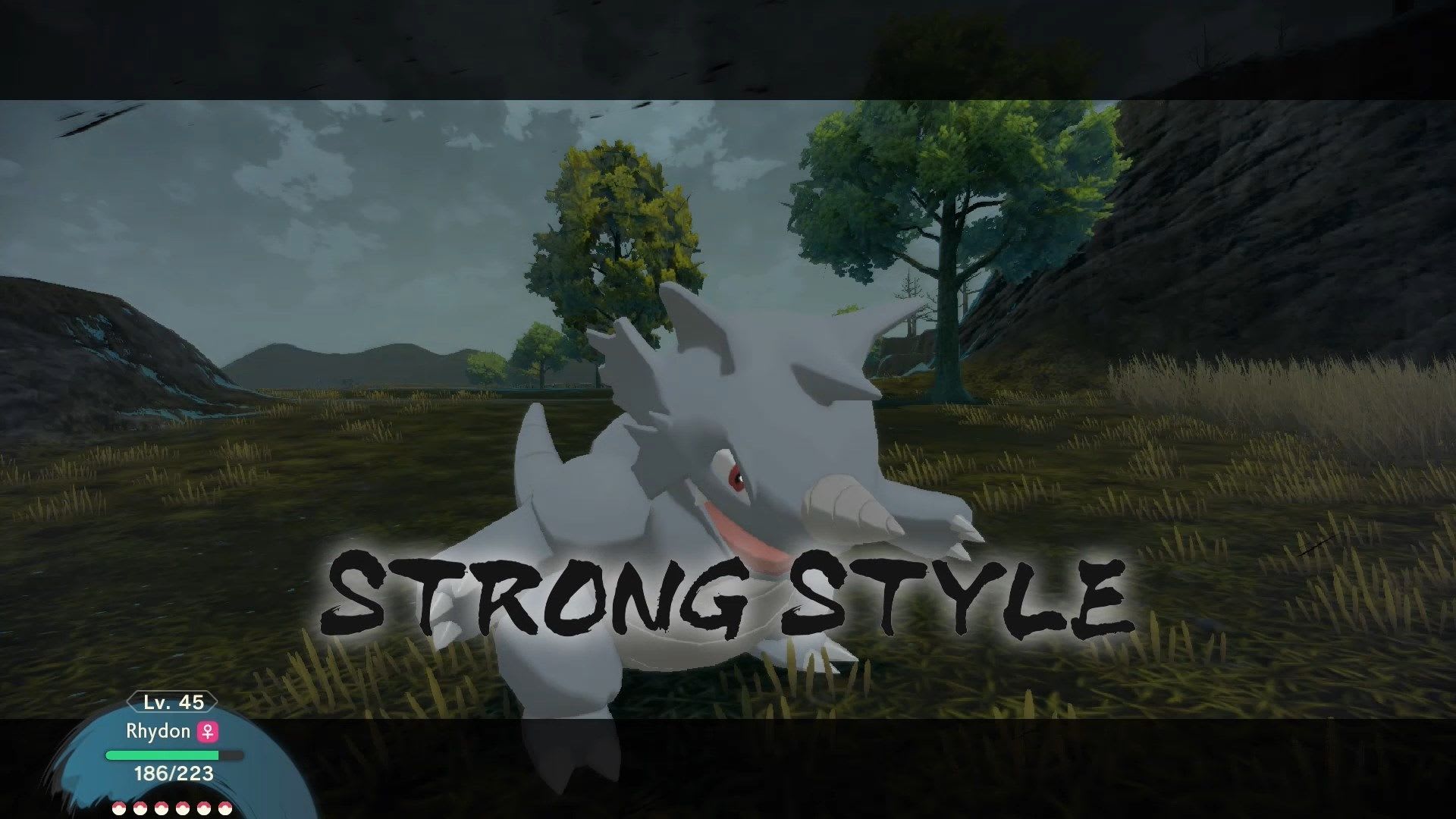 Strong Style – buffs up your Pokémon's attack power at the risk of a longer wait until your next move.
Use these different styles strategically to gain the upper hand in battle. Such tactics will prove especially useful if you want to prove your worth against the wardens that protect the region's most sacred Pokémon.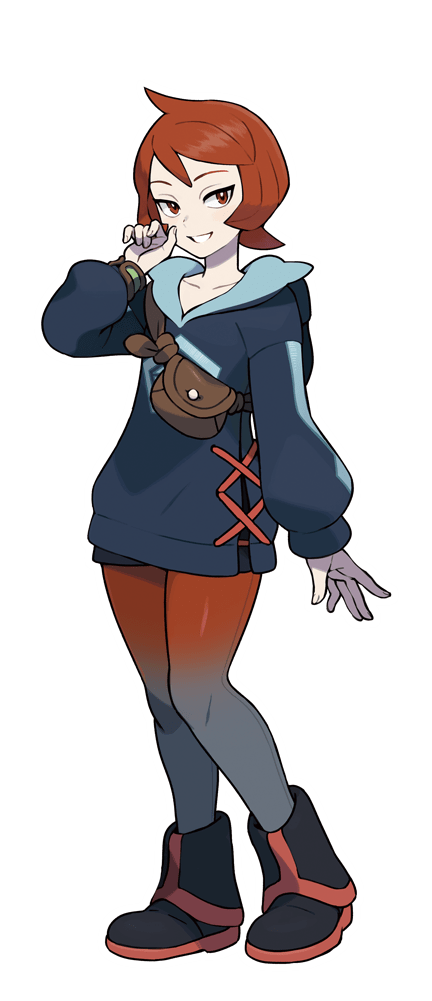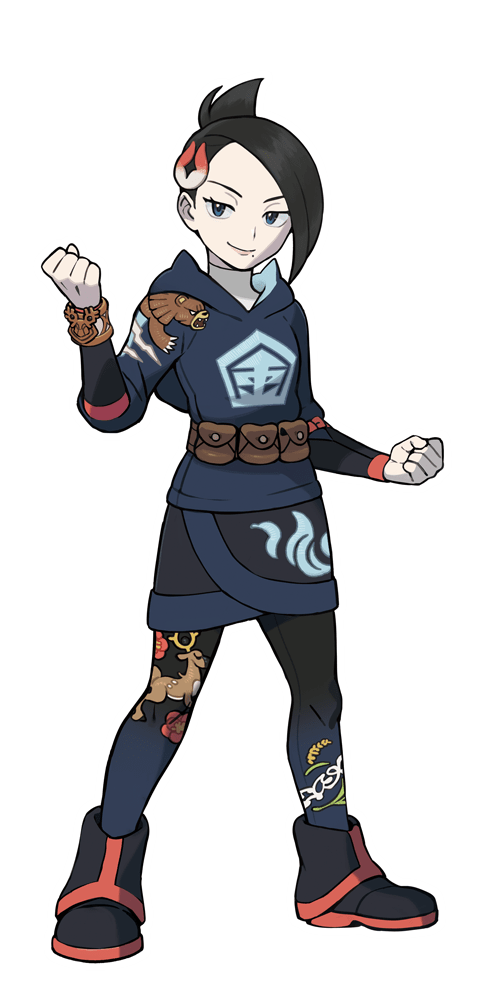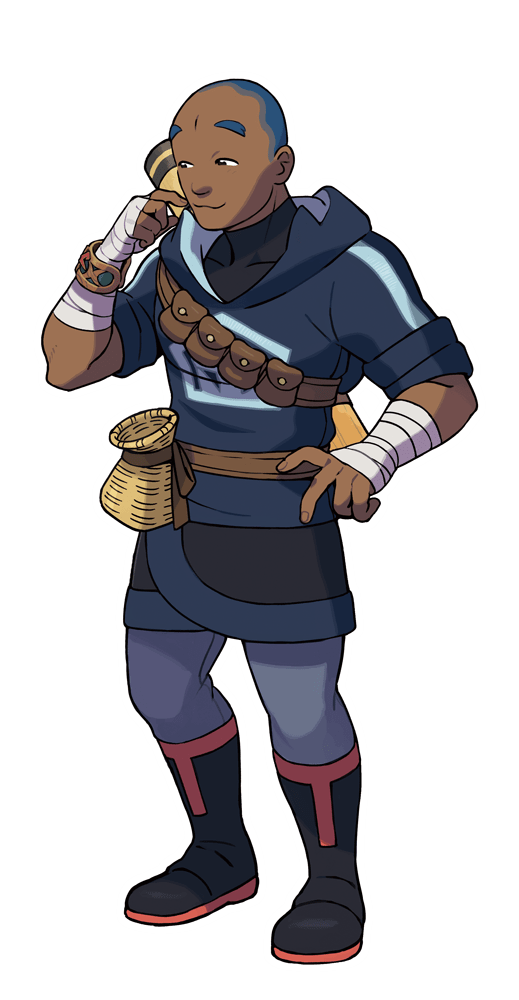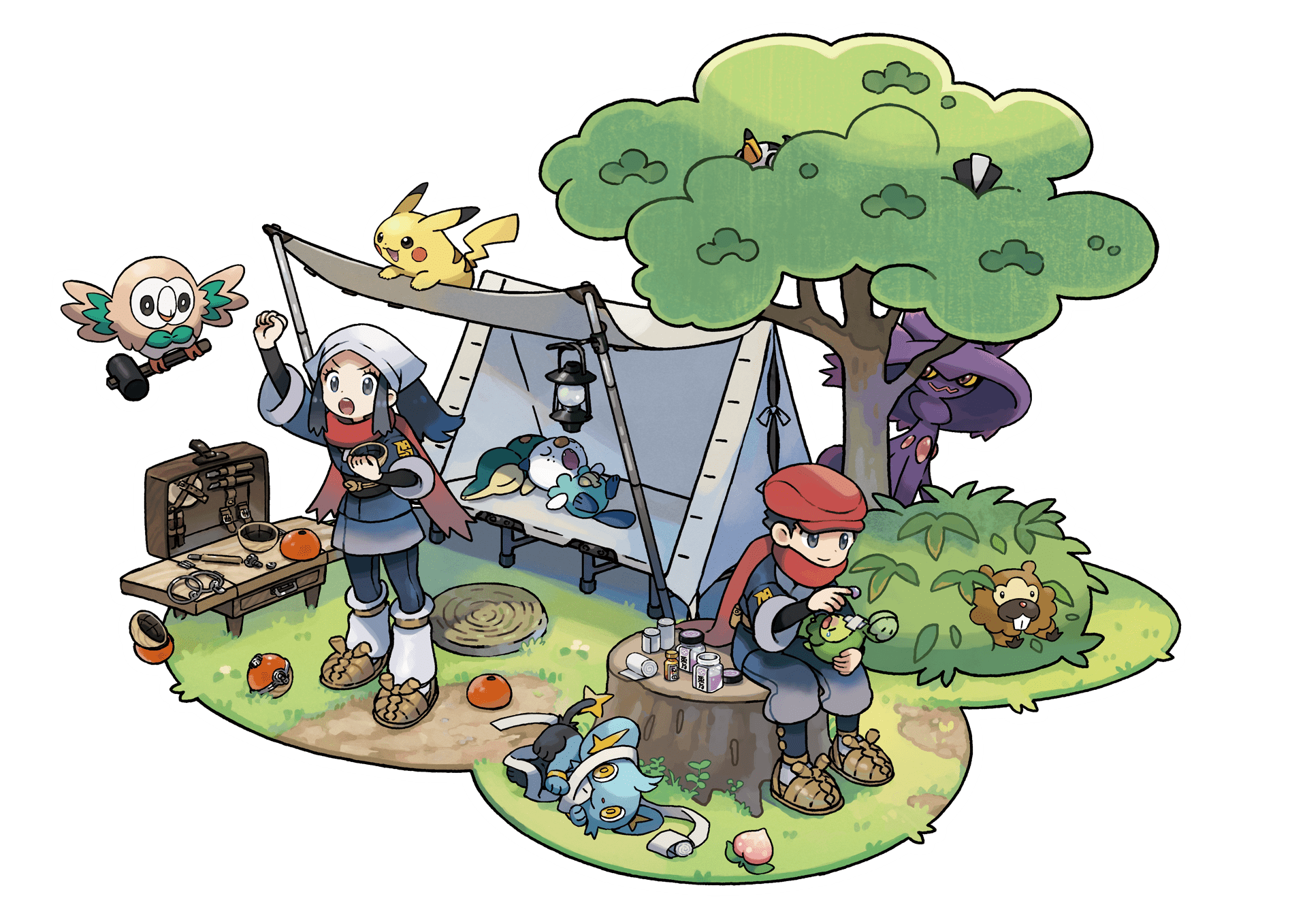 Survey work isn't exactly a walk in the park! Visit one of the base camps dotted around Hisui to give you – and your Pokémon – some rest after a long day's research. These outposts also have workbenches where you can craft useful items such as Poké Balls and Smoke Bombs from materials gathered while out in the field.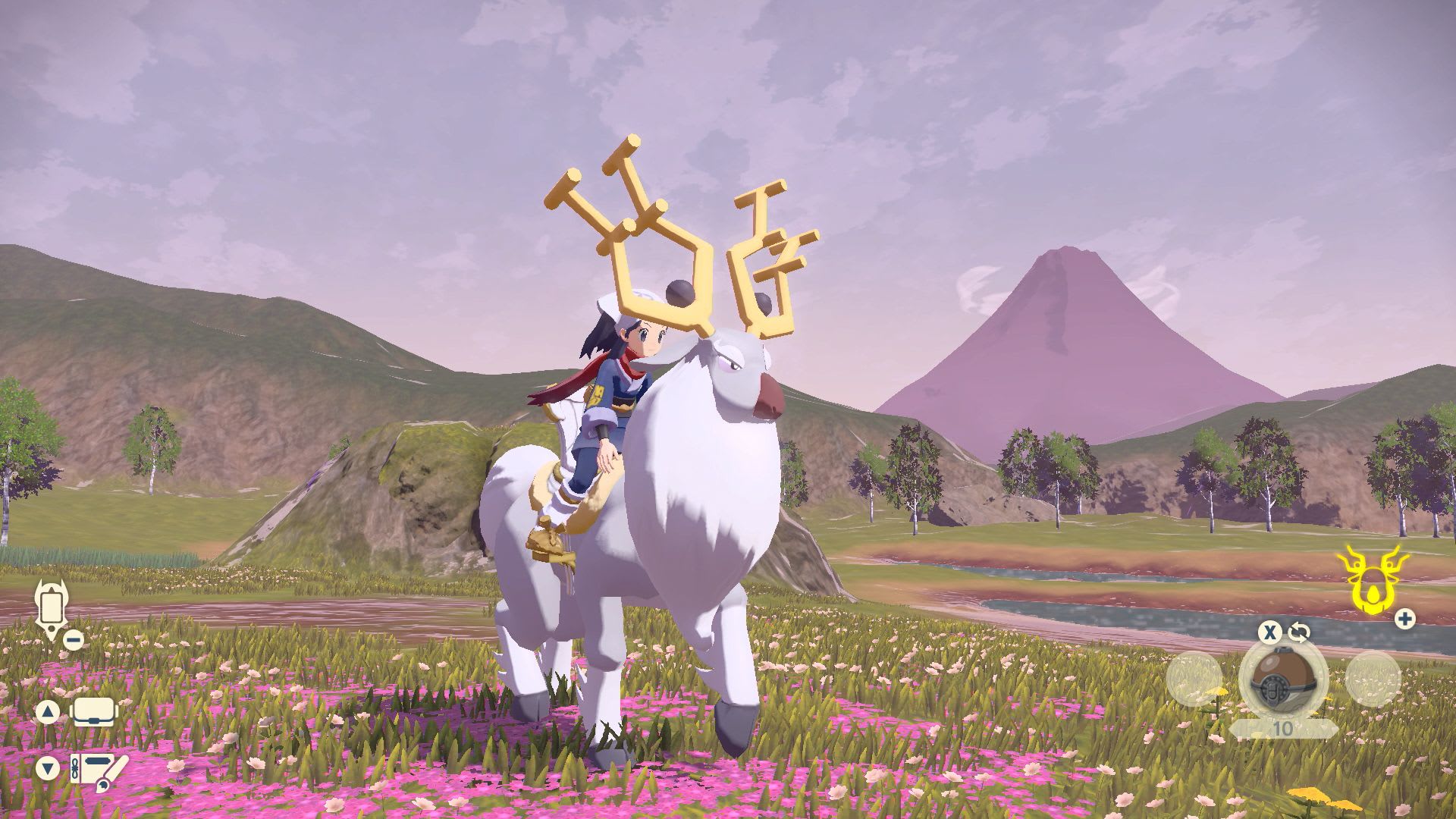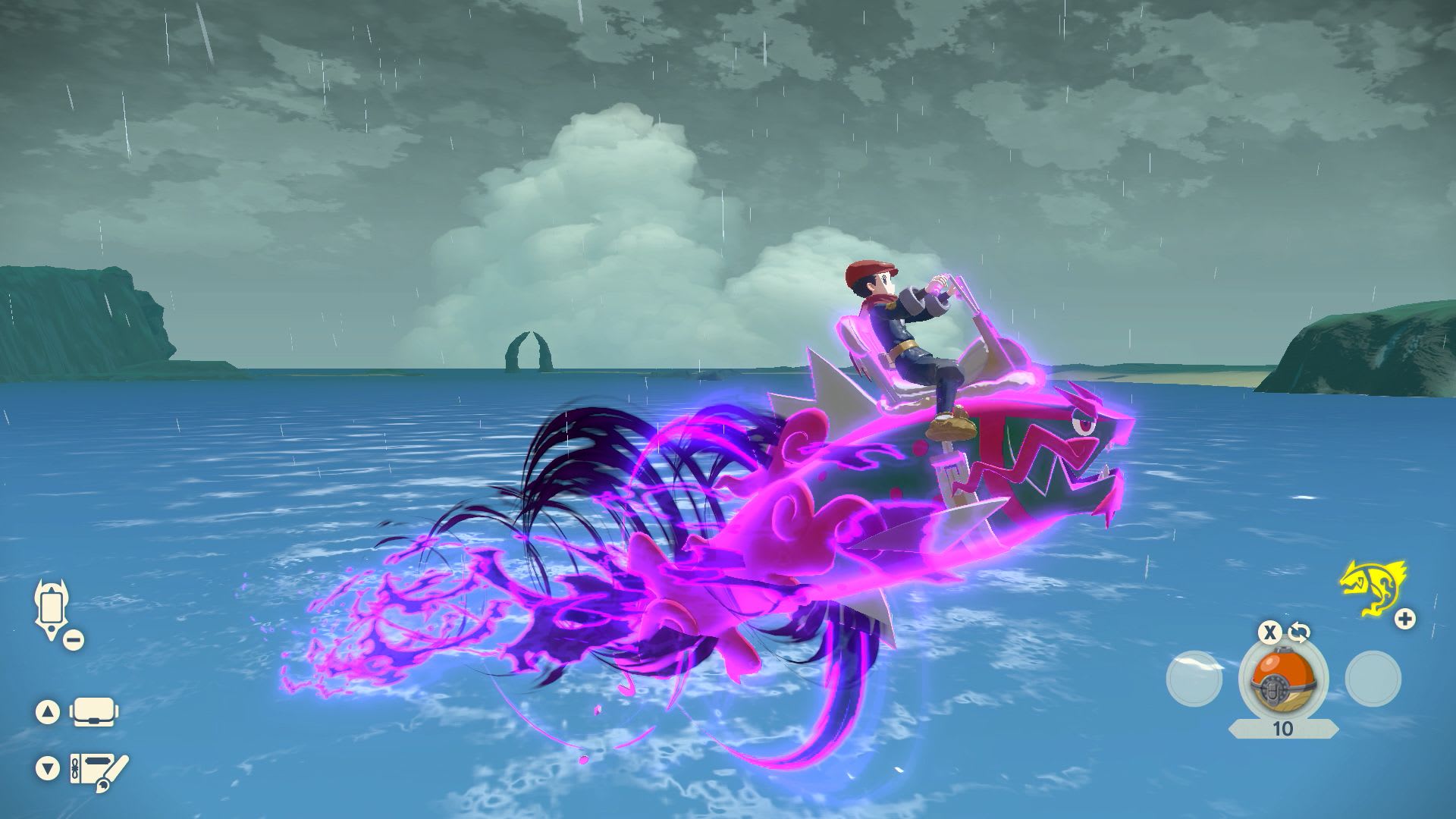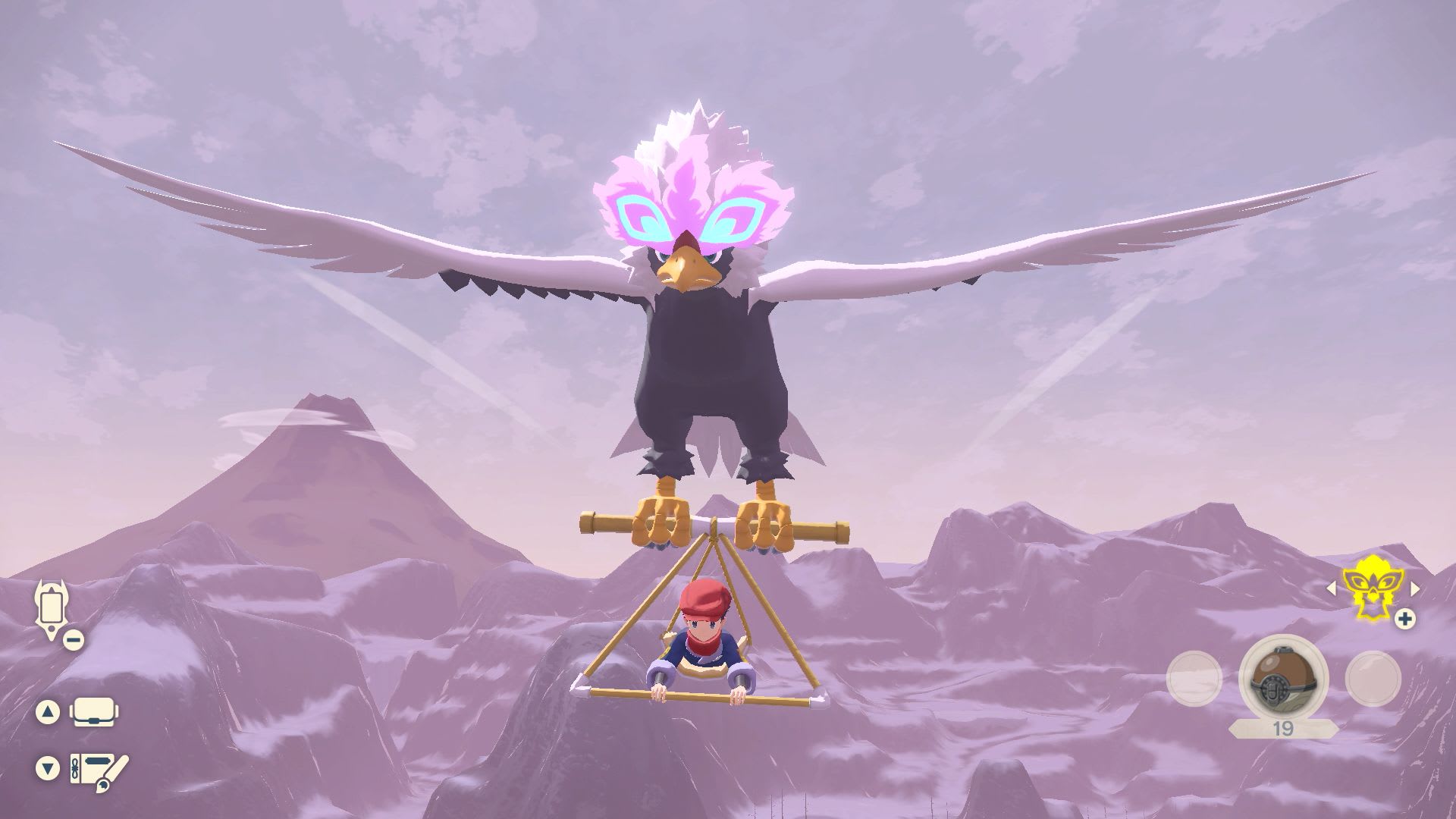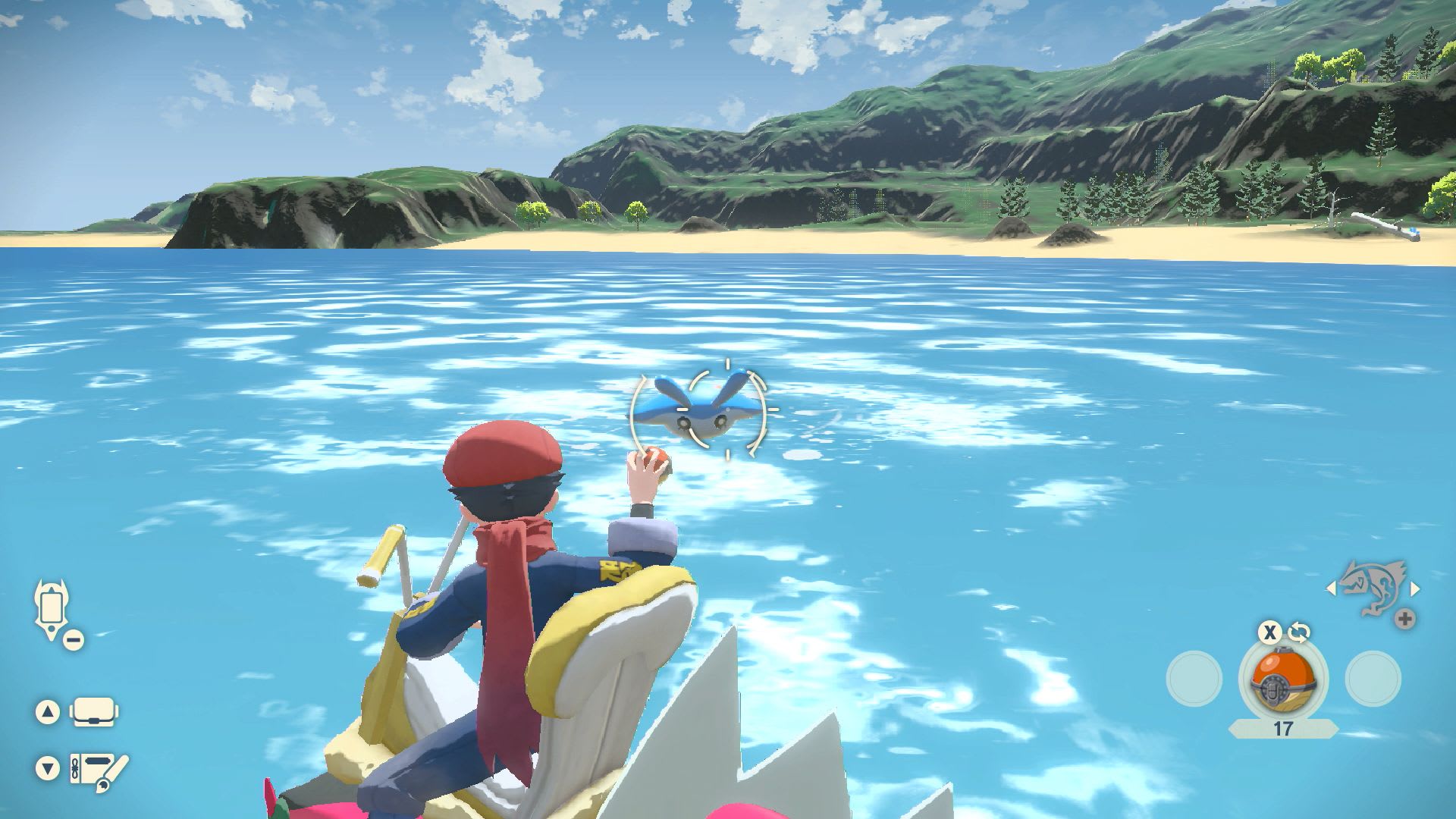 Give those tired feet a break from trekking through the wild and summon special Pokémon that'll allow you to ride them: swiftly traverse sweeping landscapes, cross great bodies of water with ease or soar through the skies while enjoying the view!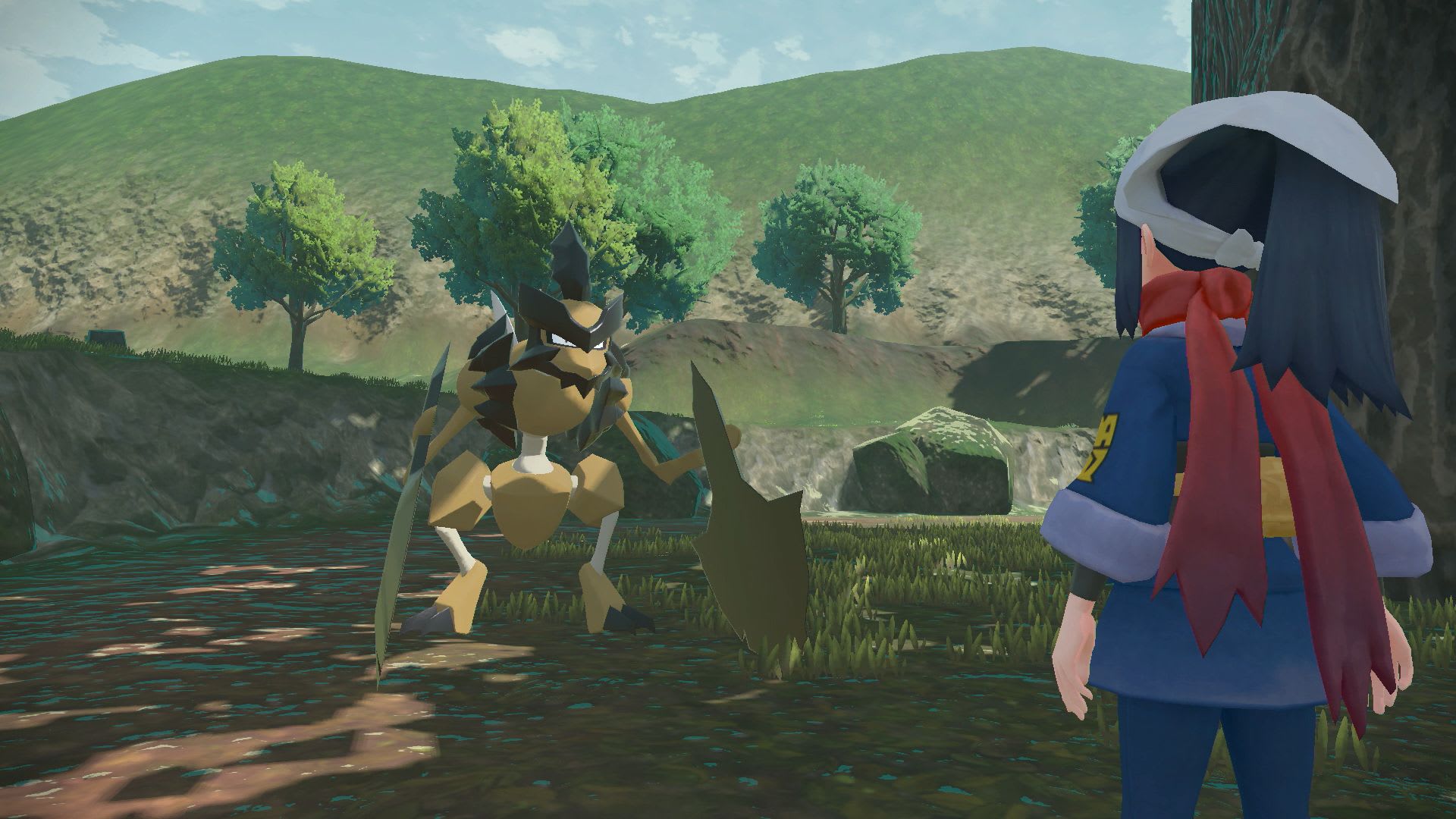 Powerful Pokémon nobles of the Hisui region are known as lords and ladies. Normally revered, a strange phenomenon now causes them to fly into a frenzy, becoming extremely difficult to rein in! As a member of the Survey Corps, you'll be called upon to quell these furious nobles.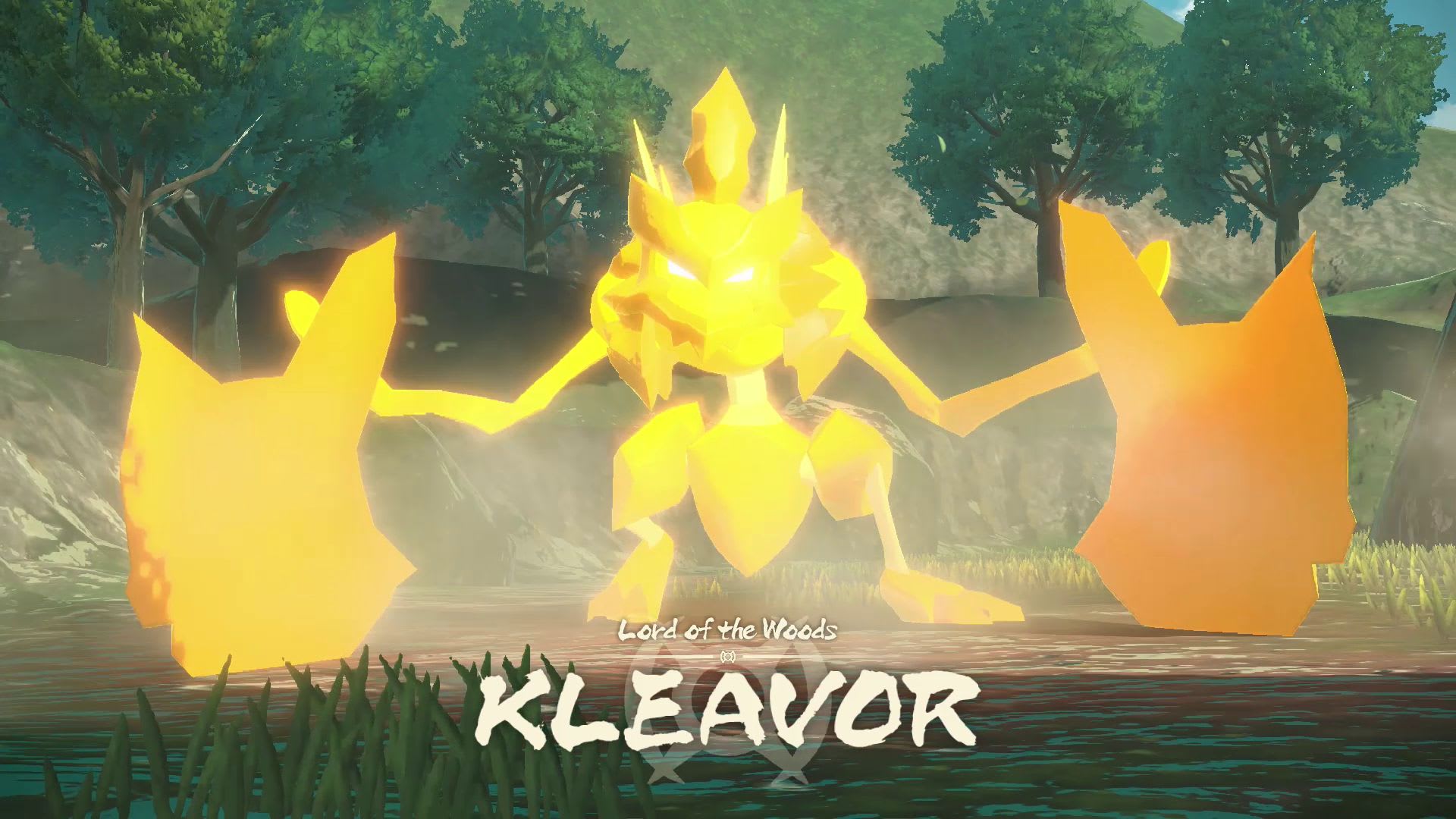 Frenzied Pokémon are larger in size and shine brightly as a result of their strange power.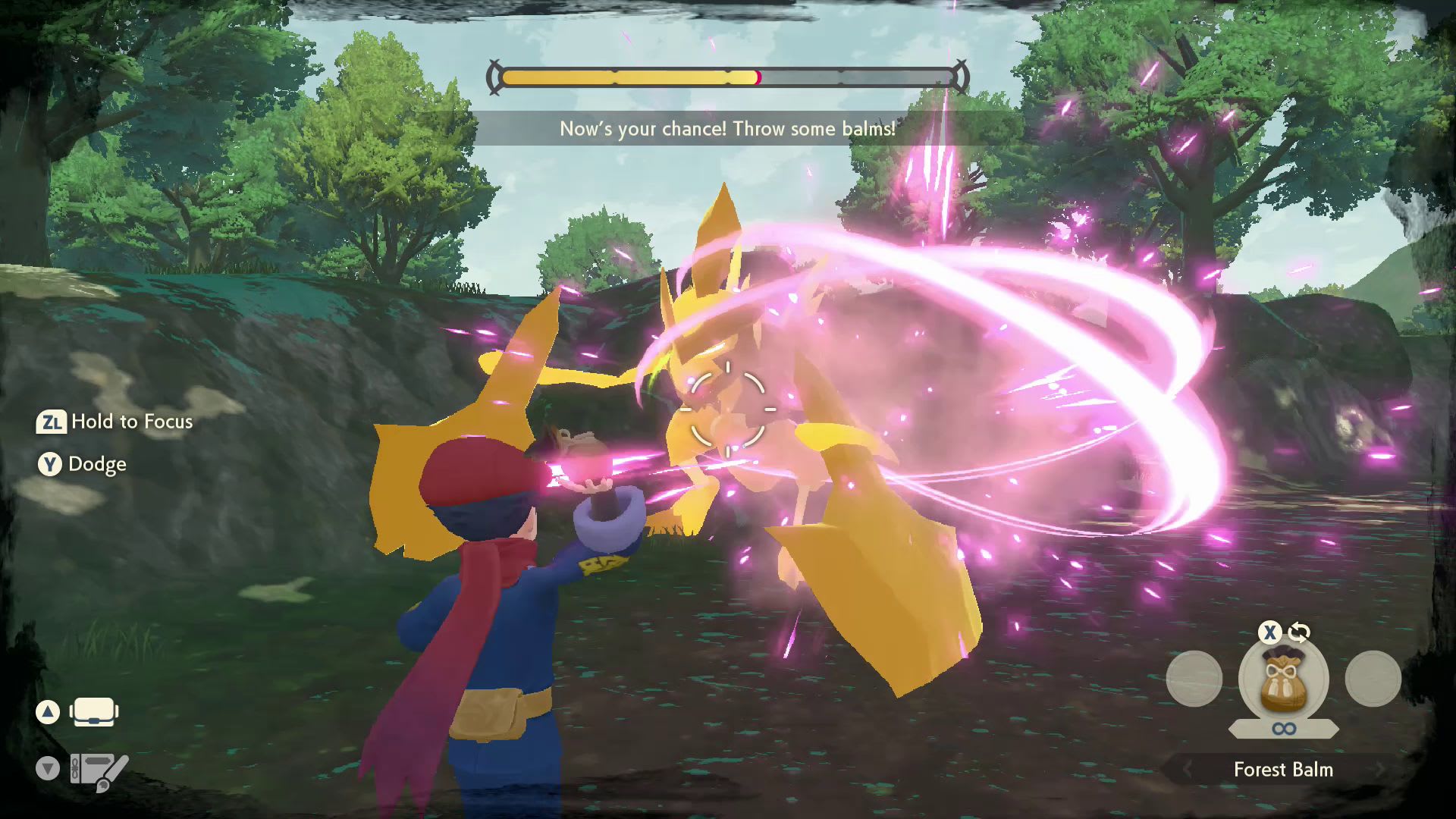 Calm these Pokémon by throwing balms made of their favourite foods at them.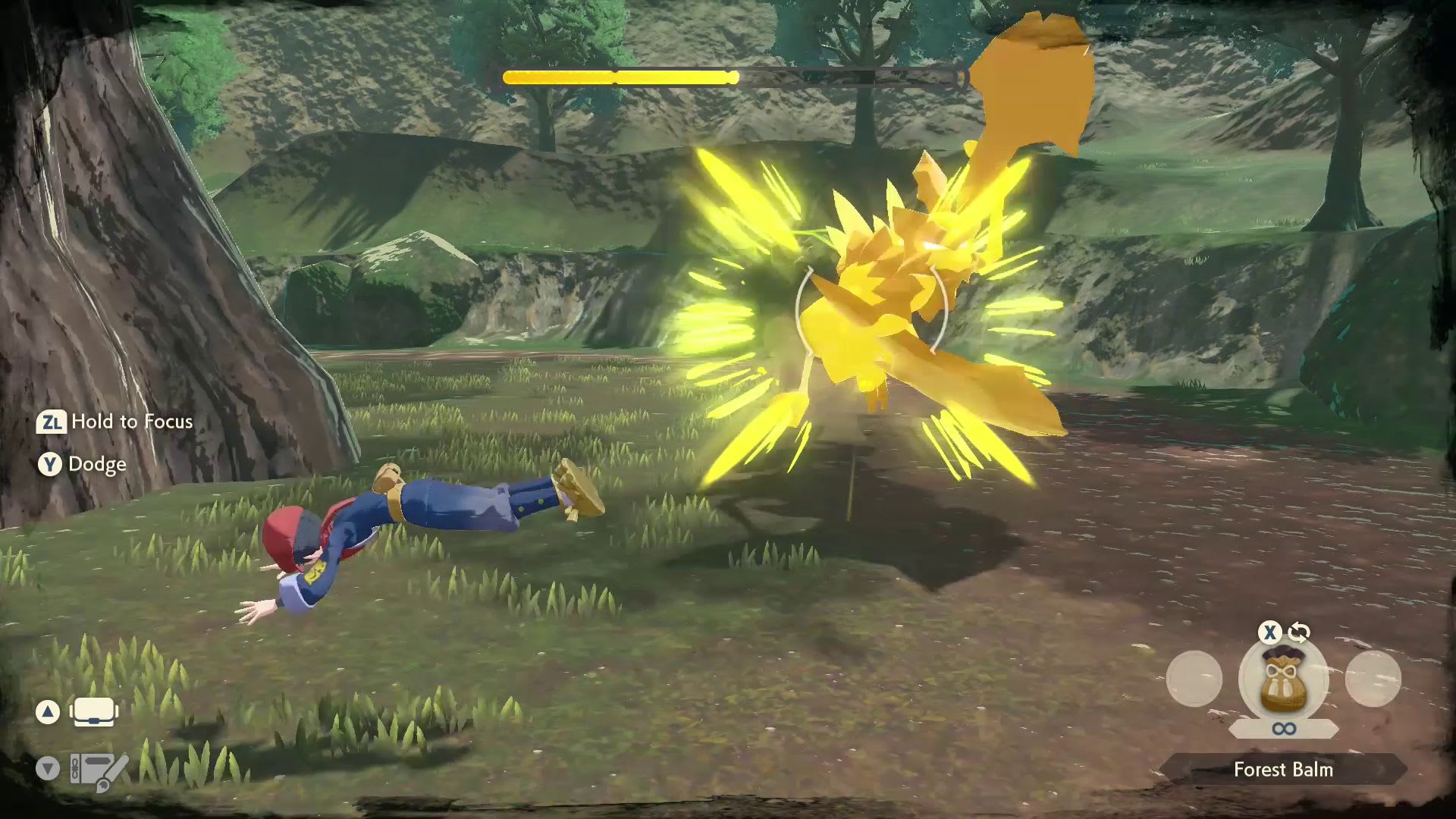 Nobles have powerful attacks – especially when frenzied! Study their moves carefully, time your dodges, and aim those balms carefully.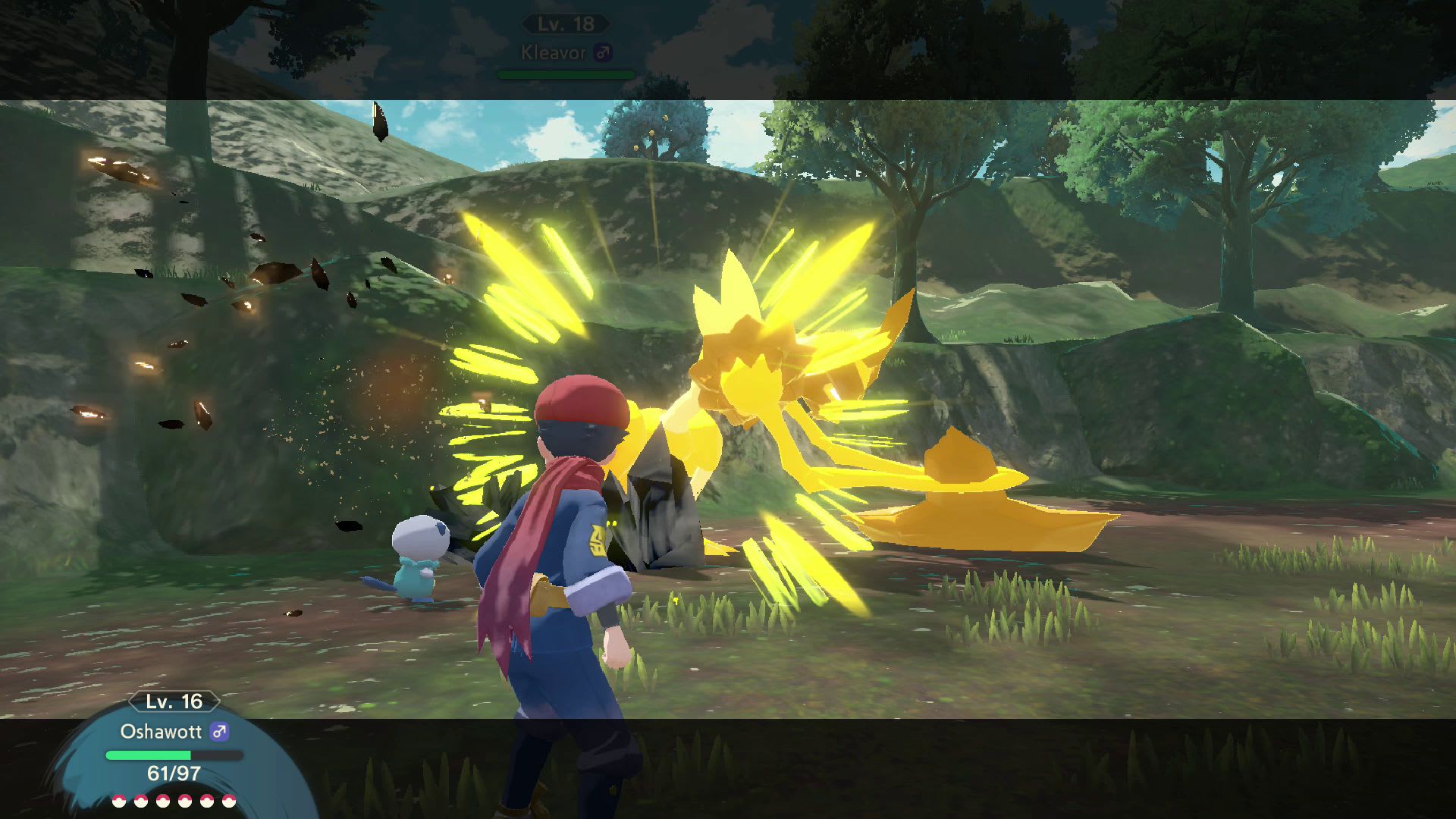 When they're caught off-guard, throw your Pokémon into the mix to start a battle. Defeating a noble in battle will leave them temporarily dazed, so use the opportunity to pelt them with as many balms as you can!
Be on the lookout for alphas roaming about, too! These frenzied Pokémon with glowing red eyes will pursue and attack researchers without hesitation. If you're spotted by an alpha, get ready to run or challenge them to a Pokémon battle!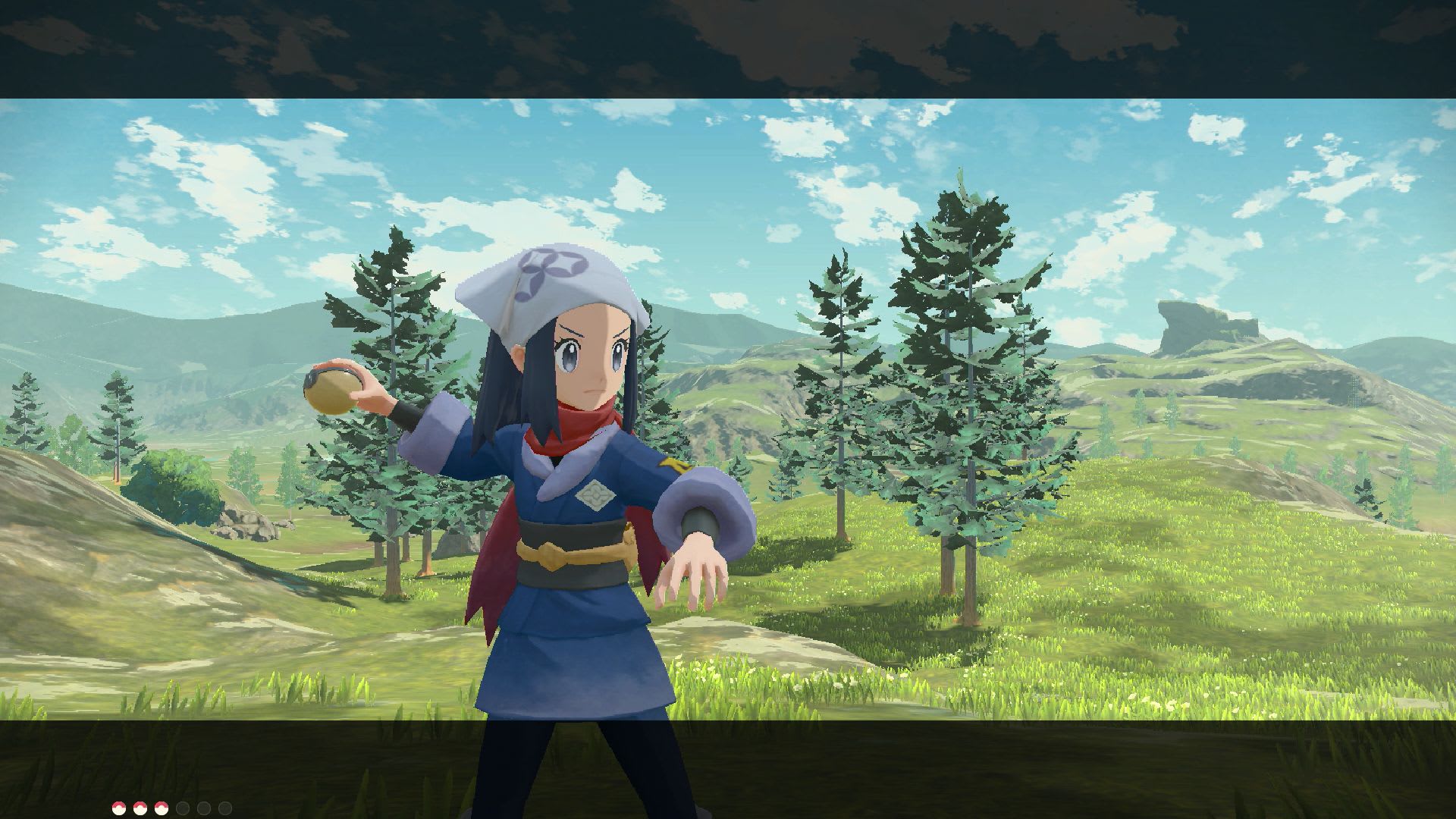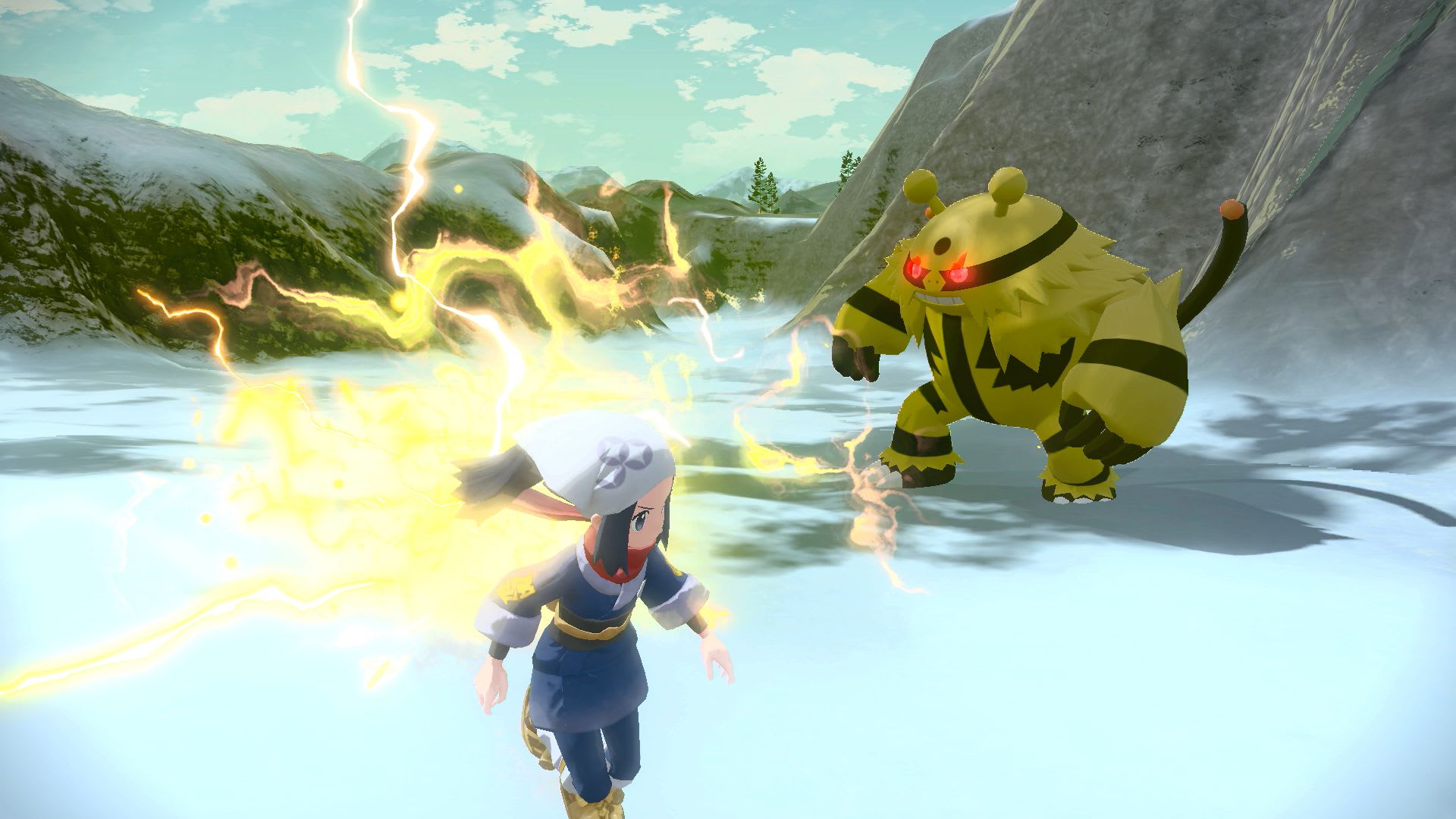 Relive your adventure through the Sinnoh region