See the Sinnoh region in a brilliant new light!
See the Sinnoh region in a brilliant new light!
Experience a nostalgic story reborn in Pokémon Brilliant Diamond on Nintendo Switch! Set off on a mystery-filled adventure through the Sinnoh region, as you catch Pokémon, battle against the region's strongest Pokémon Trainers and uncover the truth behind Team Galactic's nefarious plans!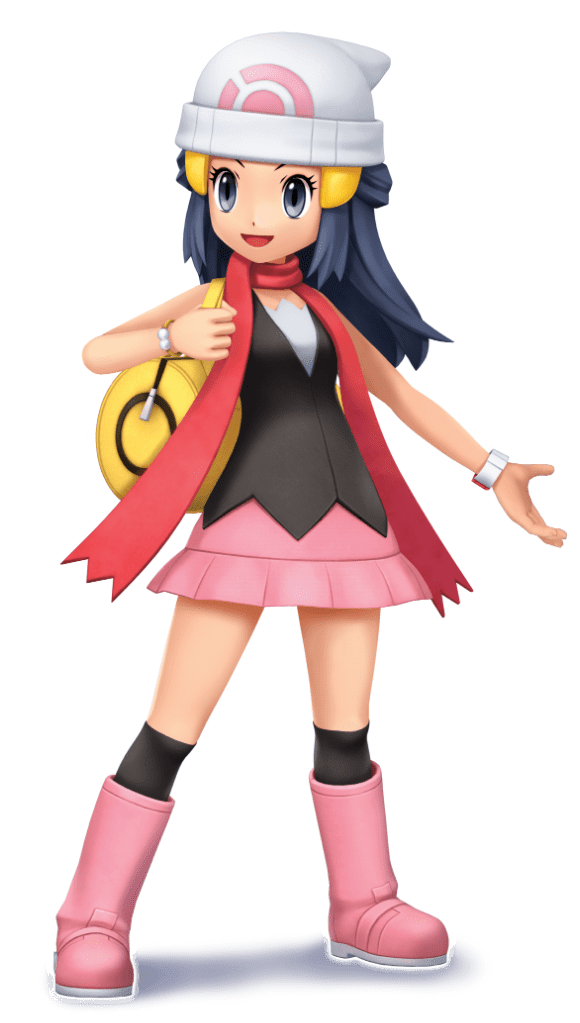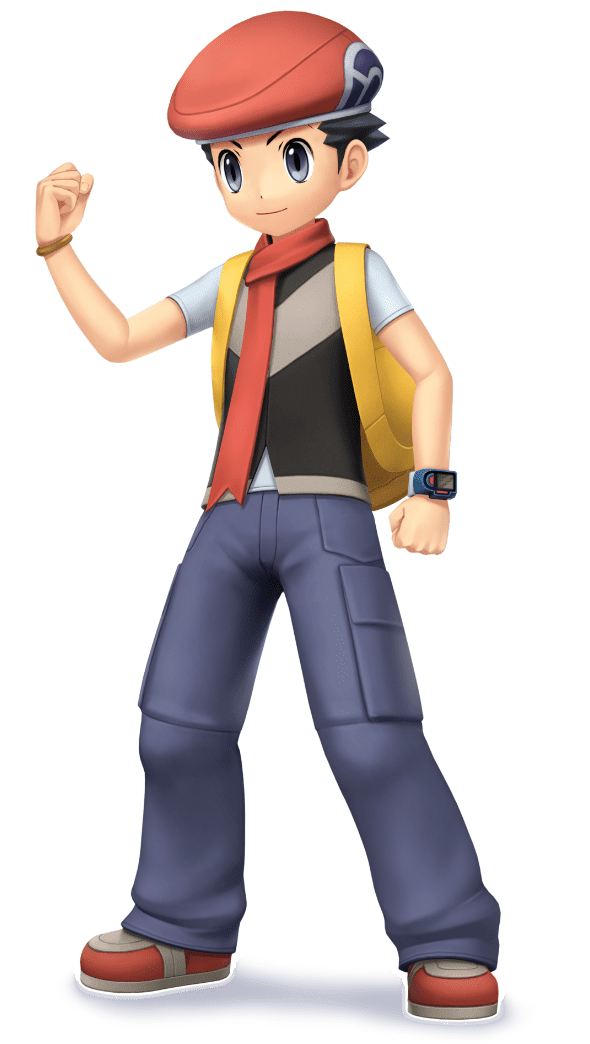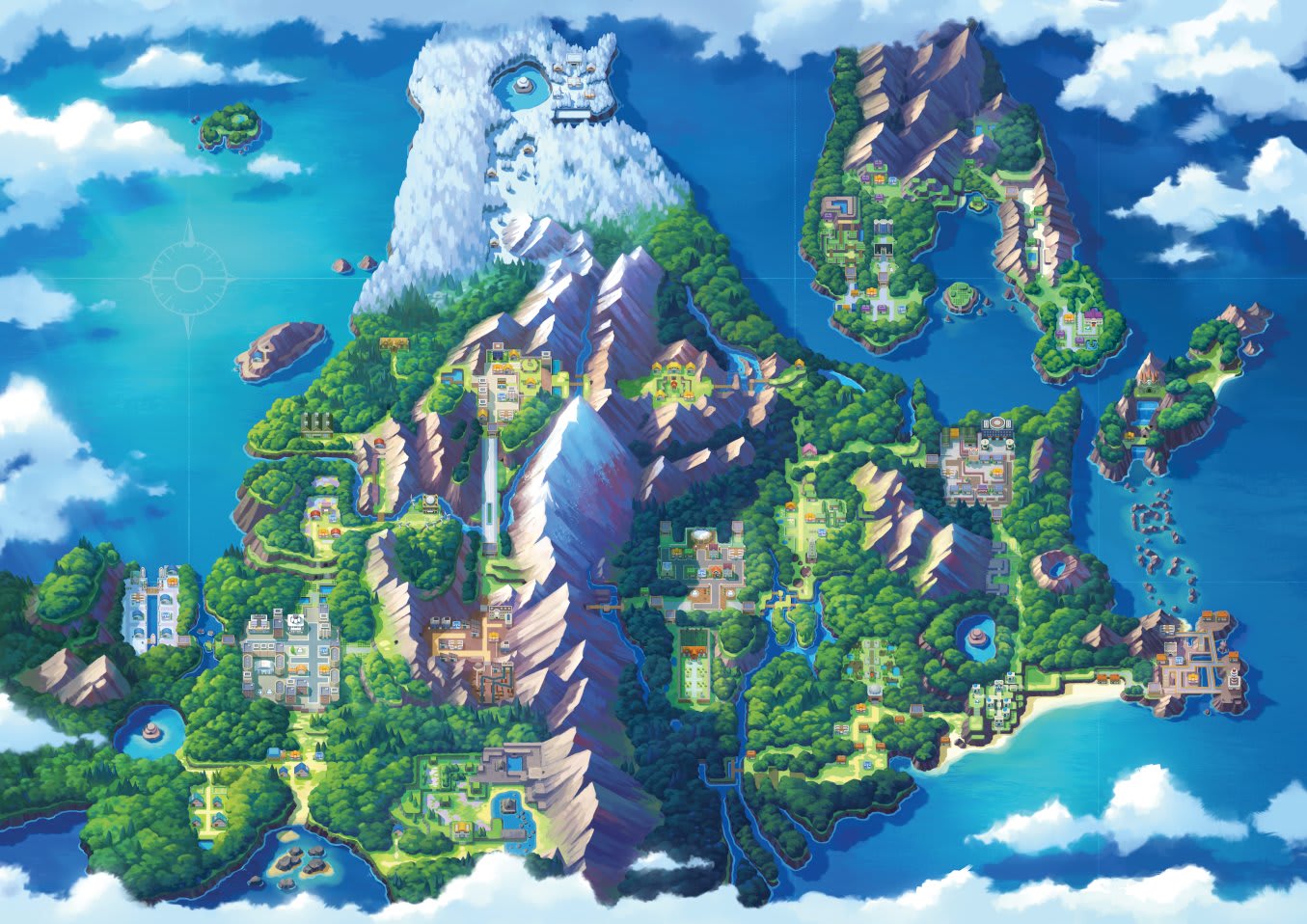 A land of myths and mysteries
With the towering Mount Coronet at its heart, Sinnoh's sprawling landscapes are as majestic as they are mysterious.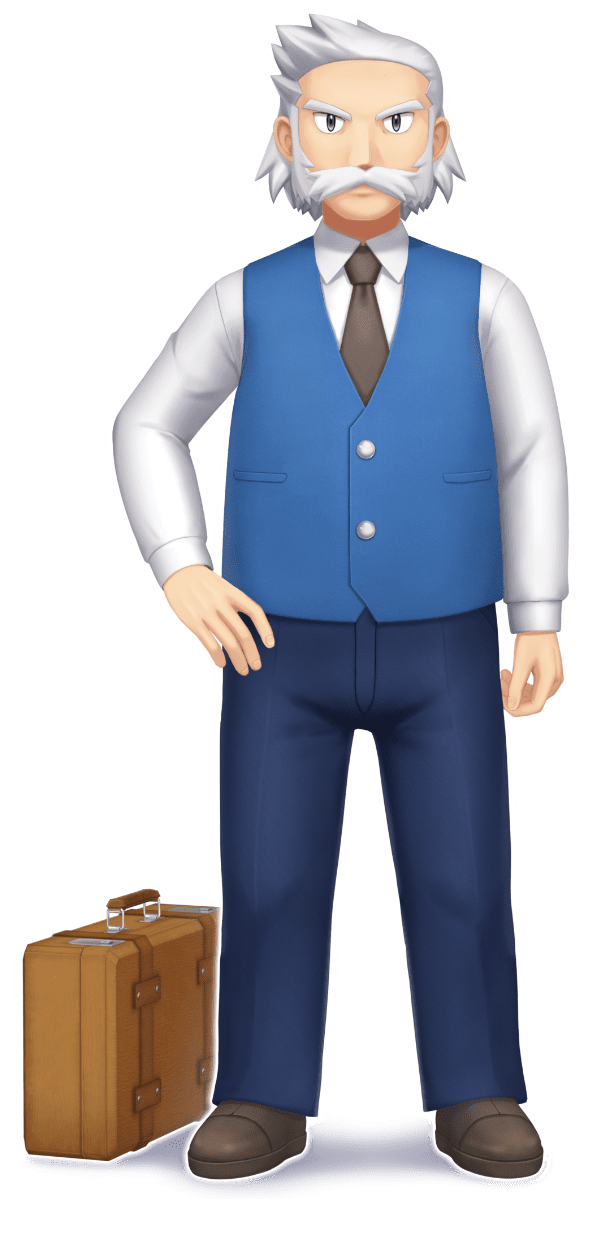 Your journey begins when a famous professor researching Pokémon evolution recruits you to travel far and wide across the region to help complete an encyclopaedic record of Pokémon known as a Pokédex.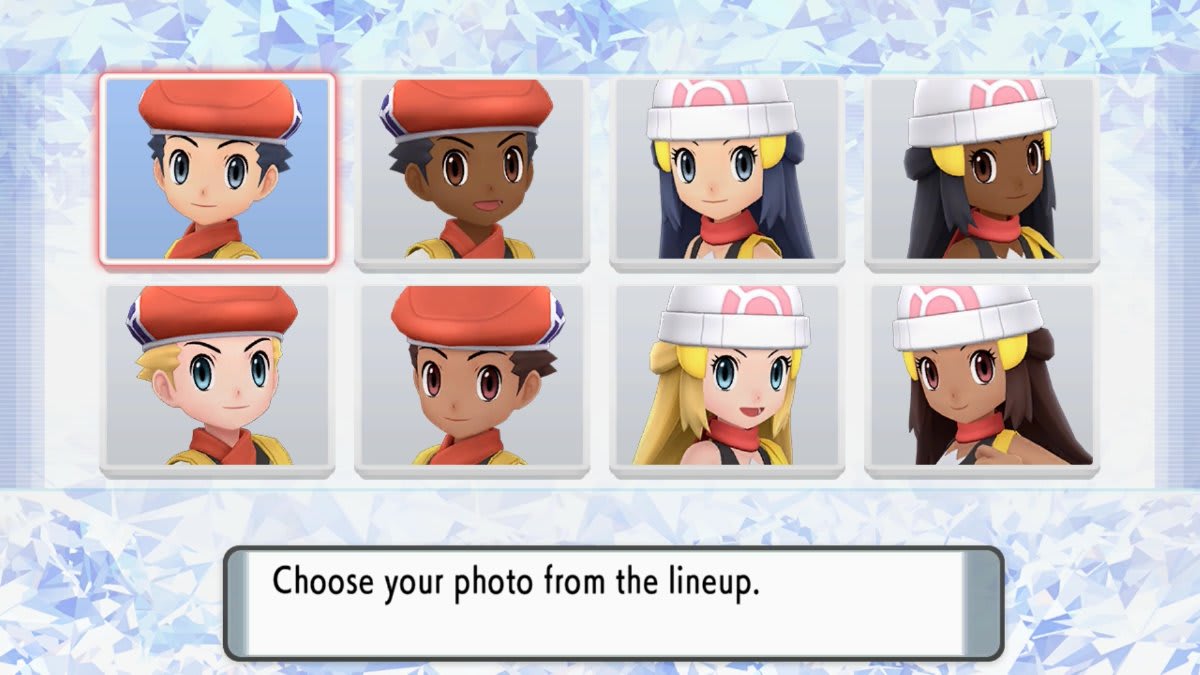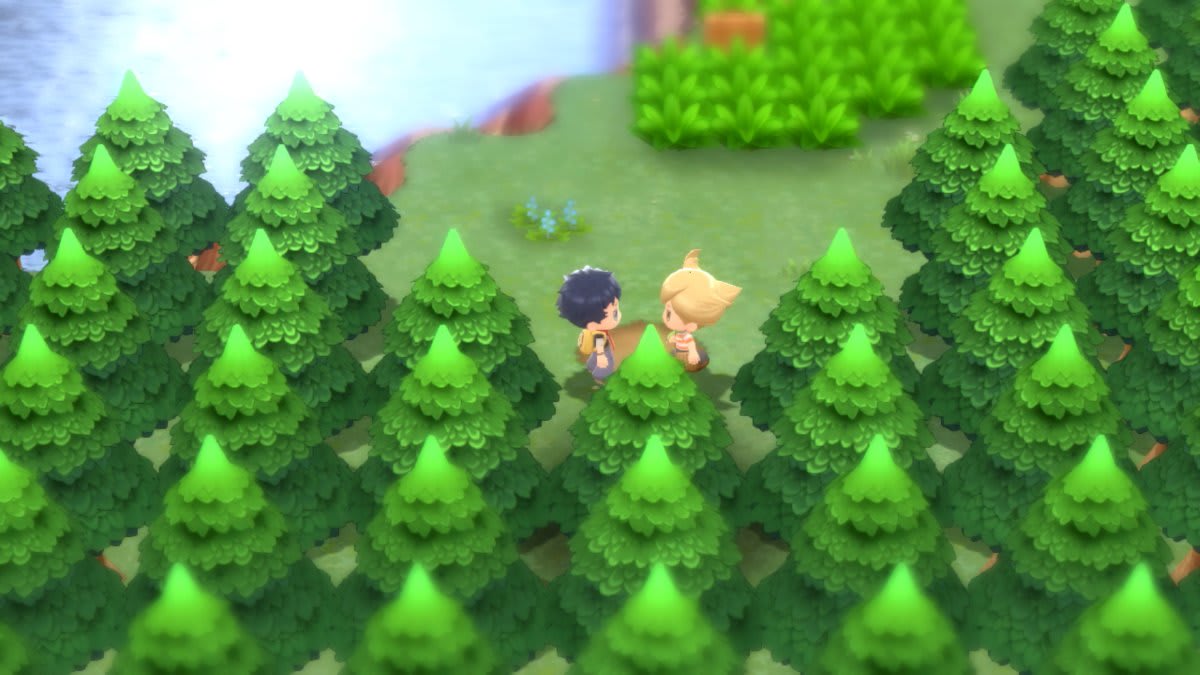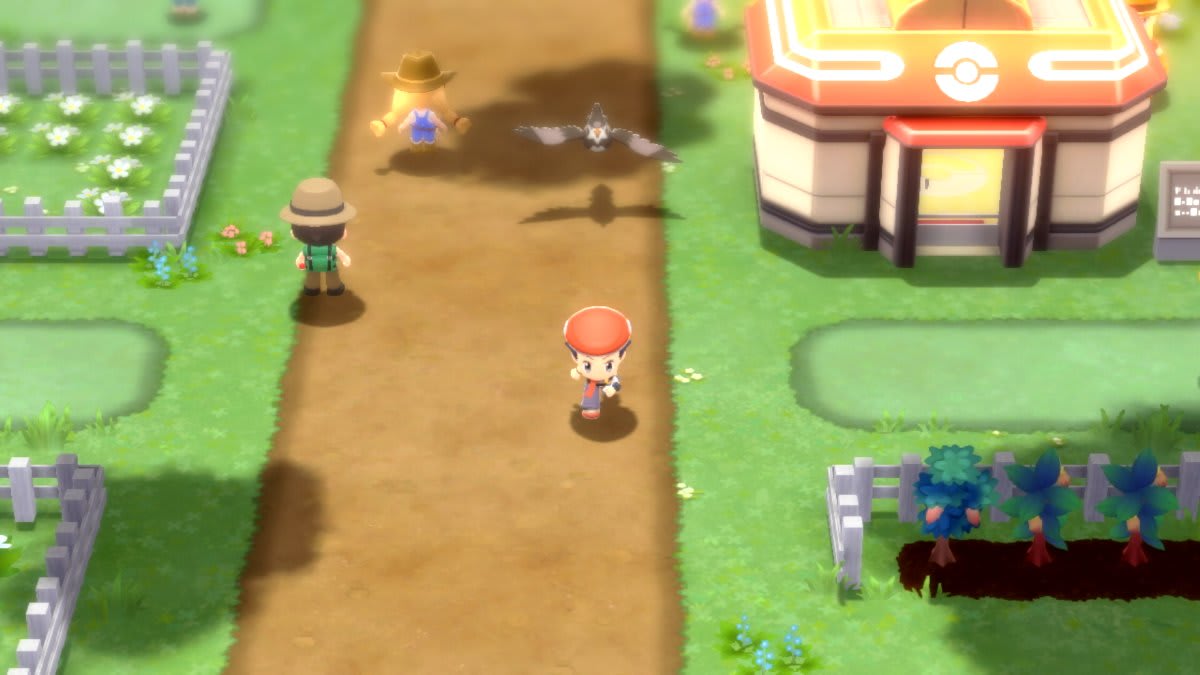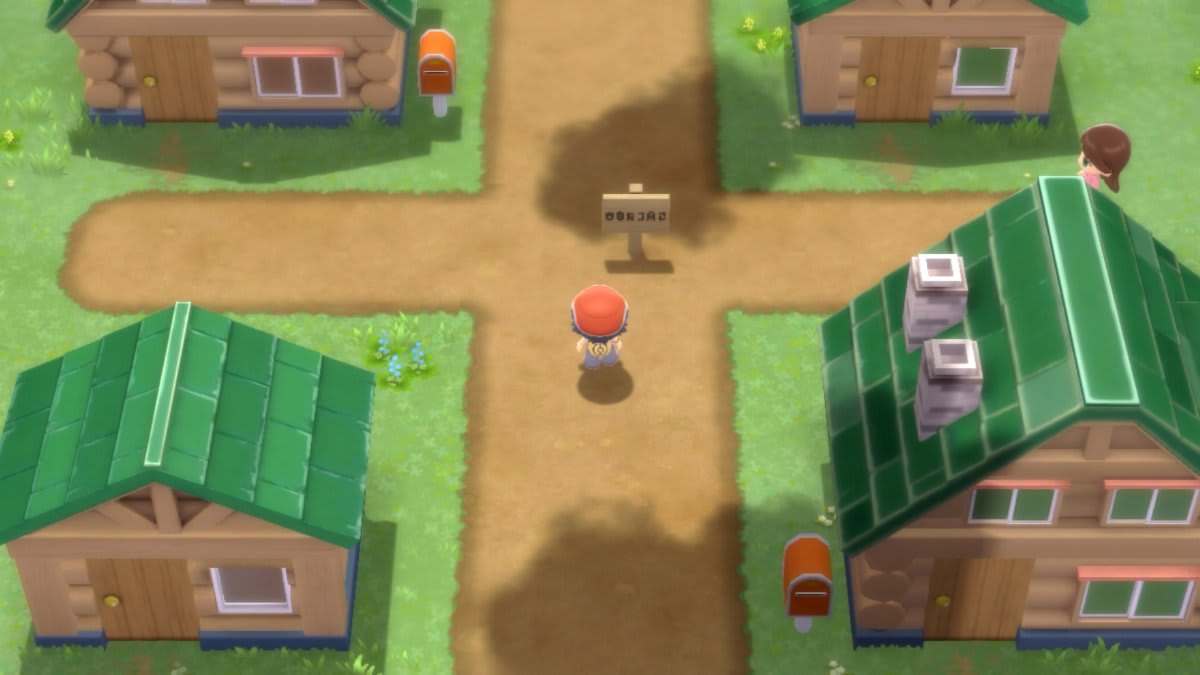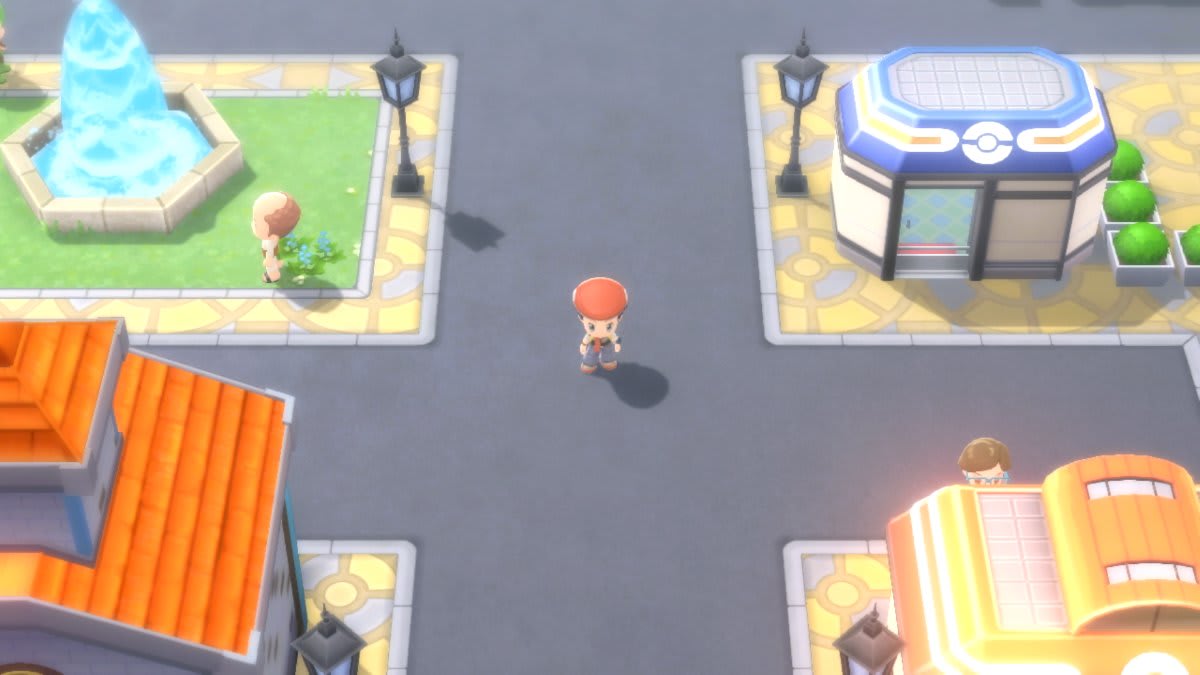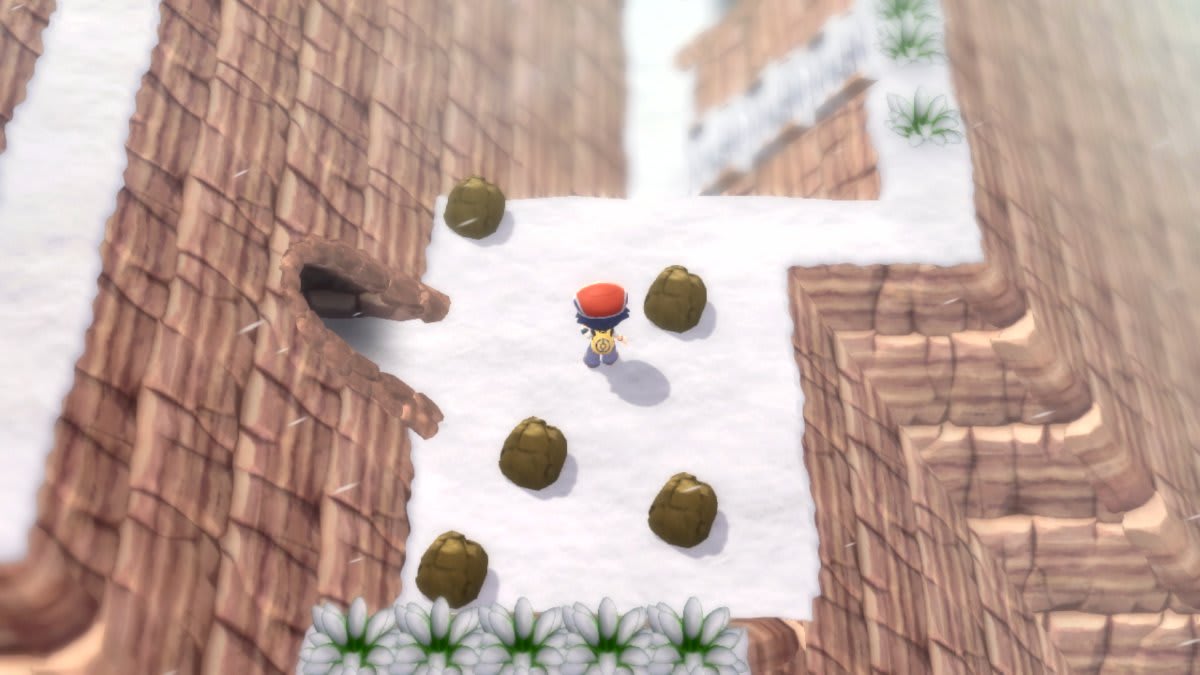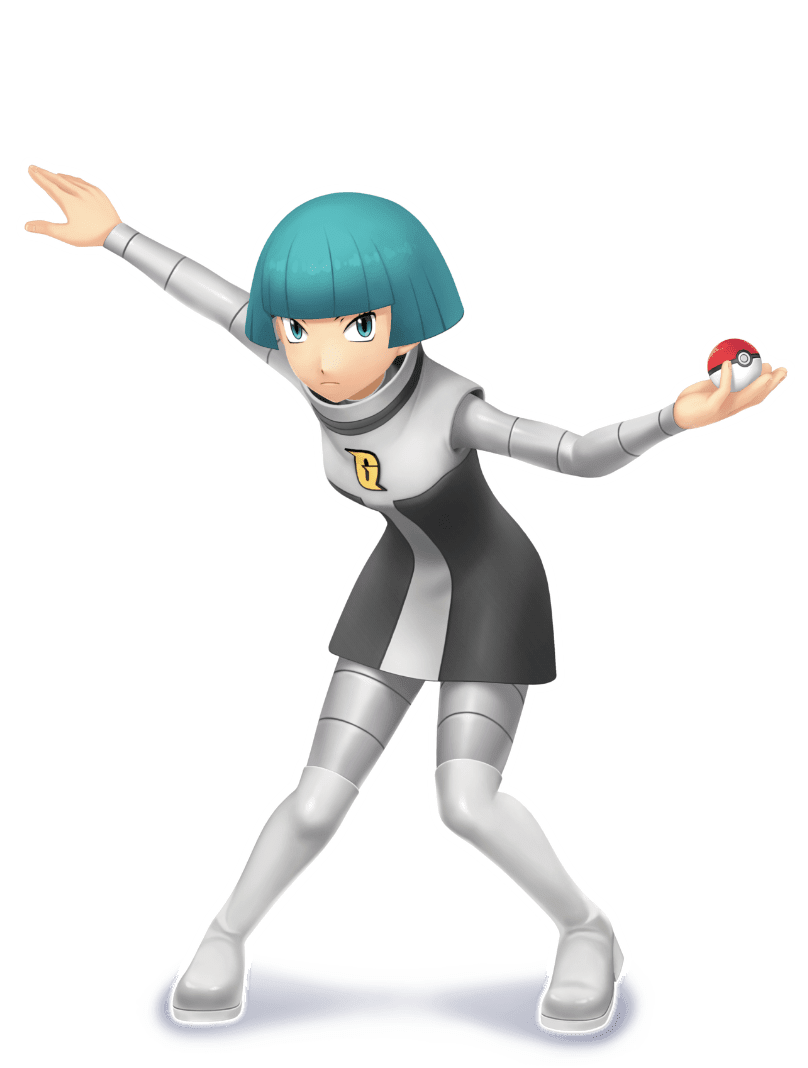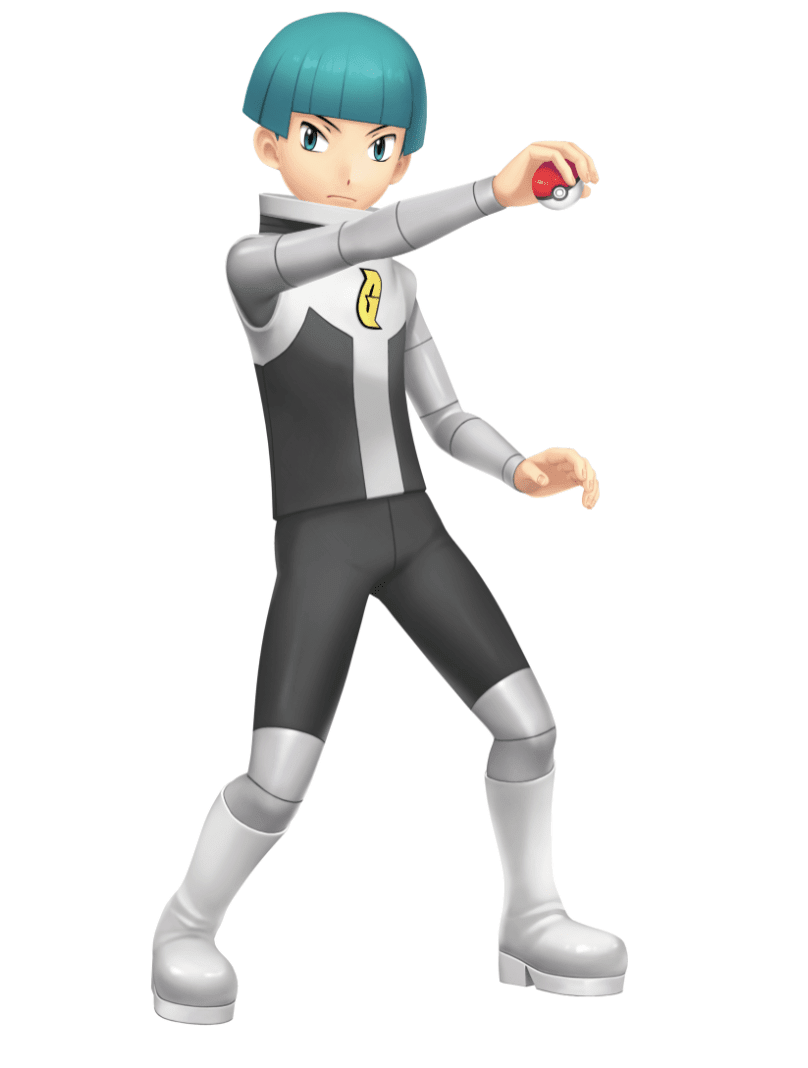 As a Pokémon Trainer, you'll meet many people and Pokémon on your travels, including other Trainers looking for a battle! But beware – the shady organization known as Team Galactic are out to make trouble for you at every turn. What could these fashionably-dressed goons be plotting?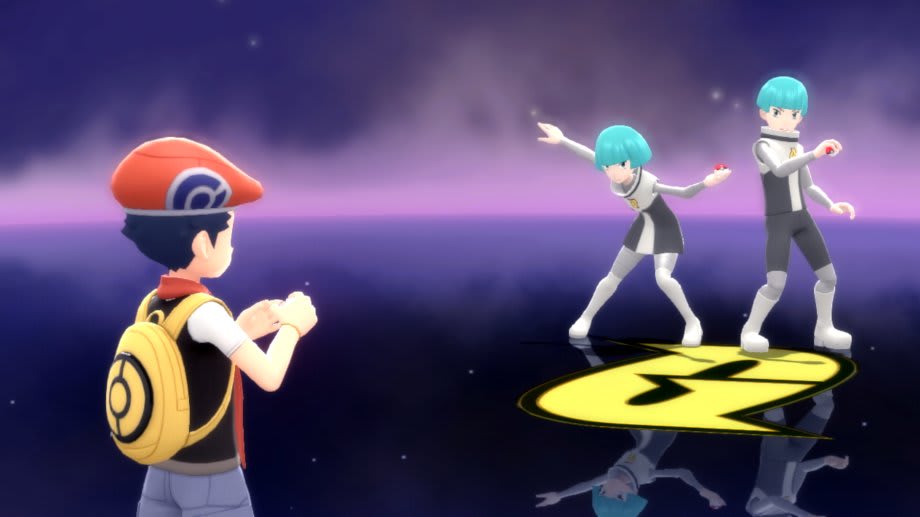 Test your abilities as a Trainer by challenging Gym Leaders found across Sinnoh. Each win will bring you one step closer towards a chance to compete for glory in the Pokémon League. Do you have what it takes to become Sinnoh's next Champion?


Pokémon of the Sinnoh region
As you set off, choose one of these partner Pokémon to accompany you in the first steps of your adventure.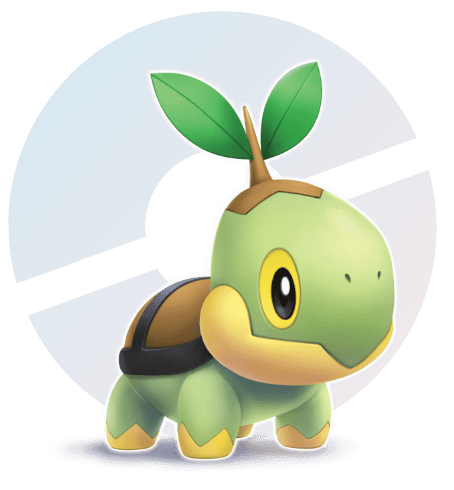 Turtwig
Type: Grass
Made from soil, the shell on its back hardens when it drinks water. It lives along lakes.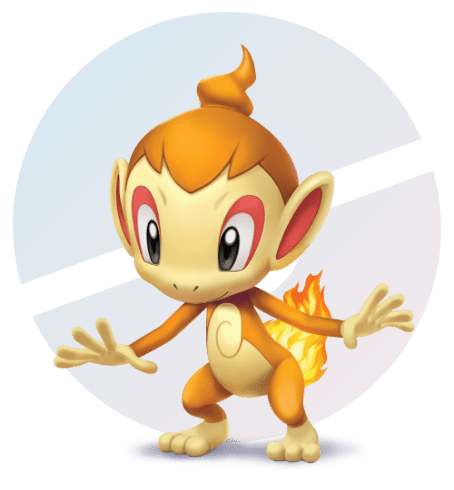 Chimchar
Type: Fire
It agilely scales sheer cliffs to live atop craggy mountains. Its fire is put out when it sleeps.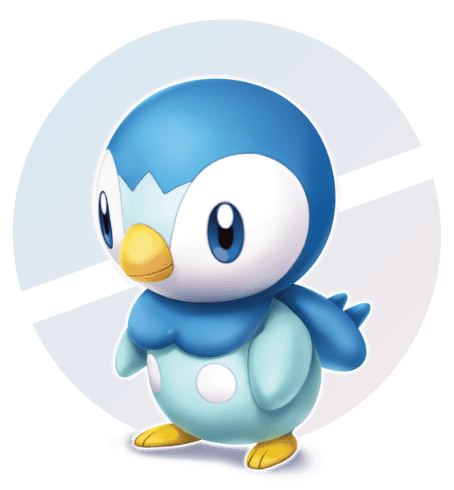 Piplup
Type: Water
Because it is very proud, it hates accepting food from people. Its thick down guards it from cold.
Sinnoh is home to many other Pokémon. Here are just some of the many Pokémon that you will encounter on the quest to complete your Pokédex: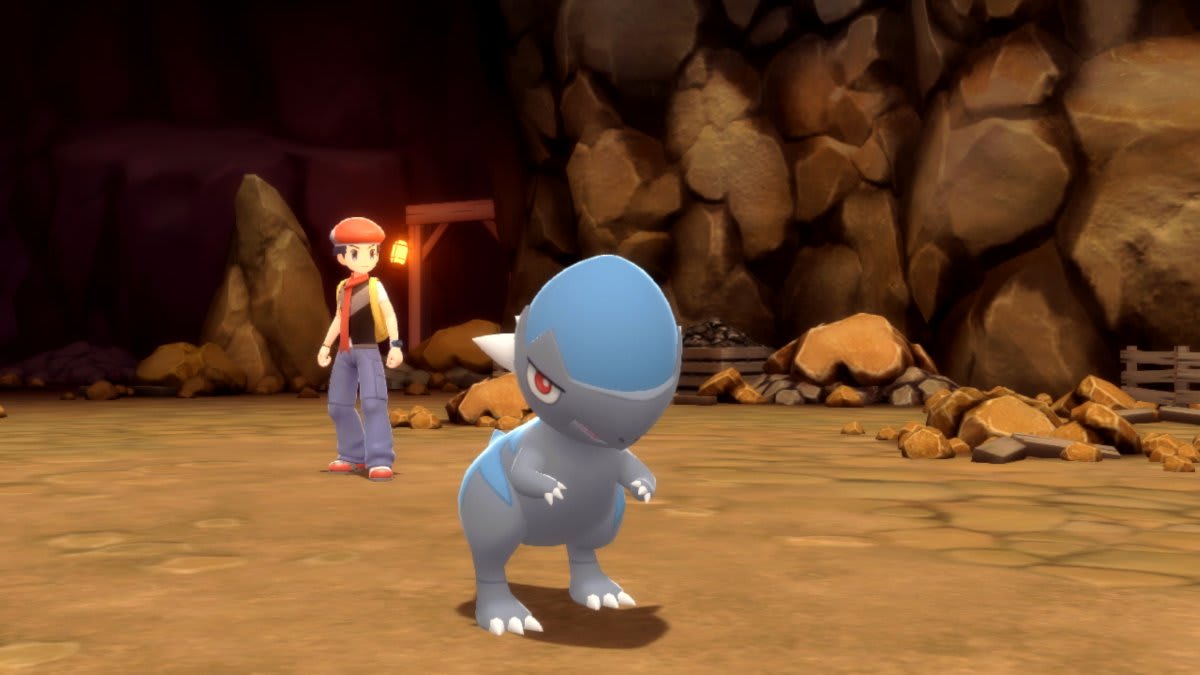 Exclusive to
Pokémon Brilliant Diamond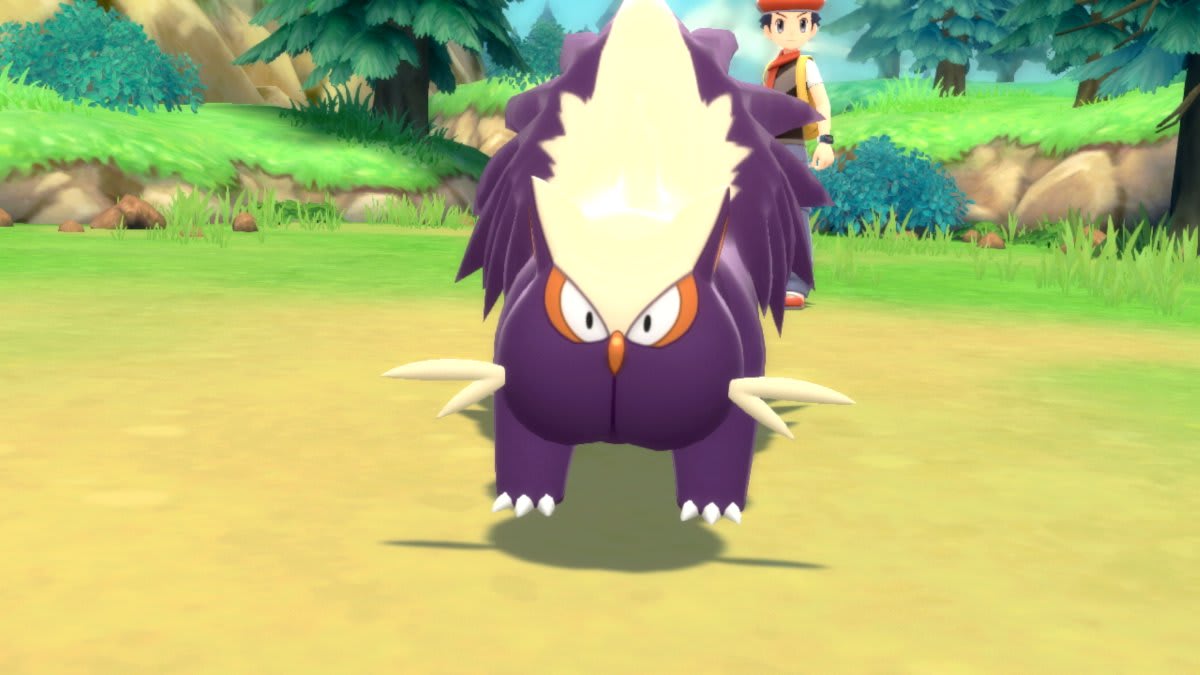 Exclusive to
Pokémon Brilliant Diamond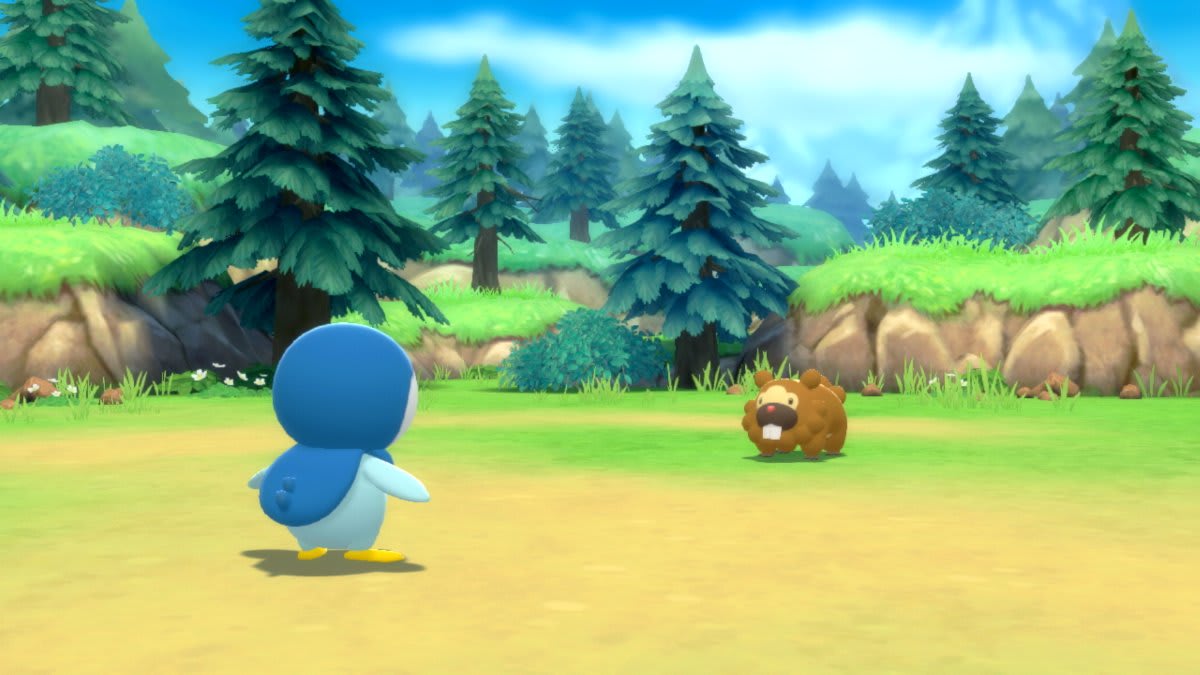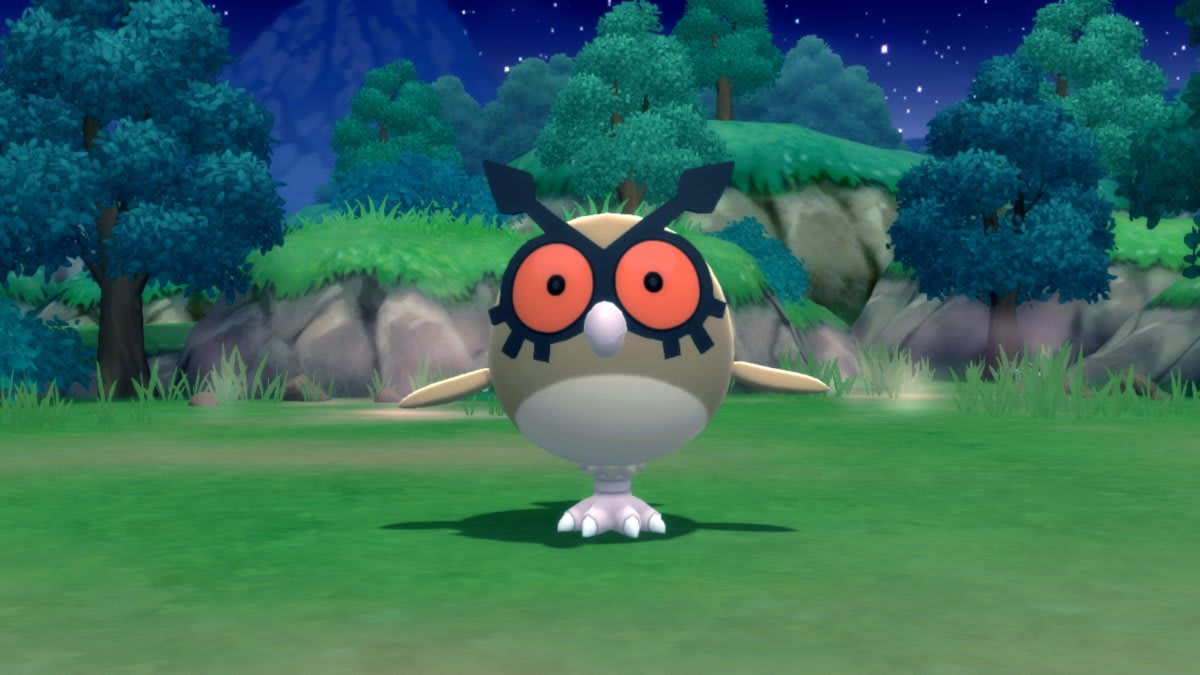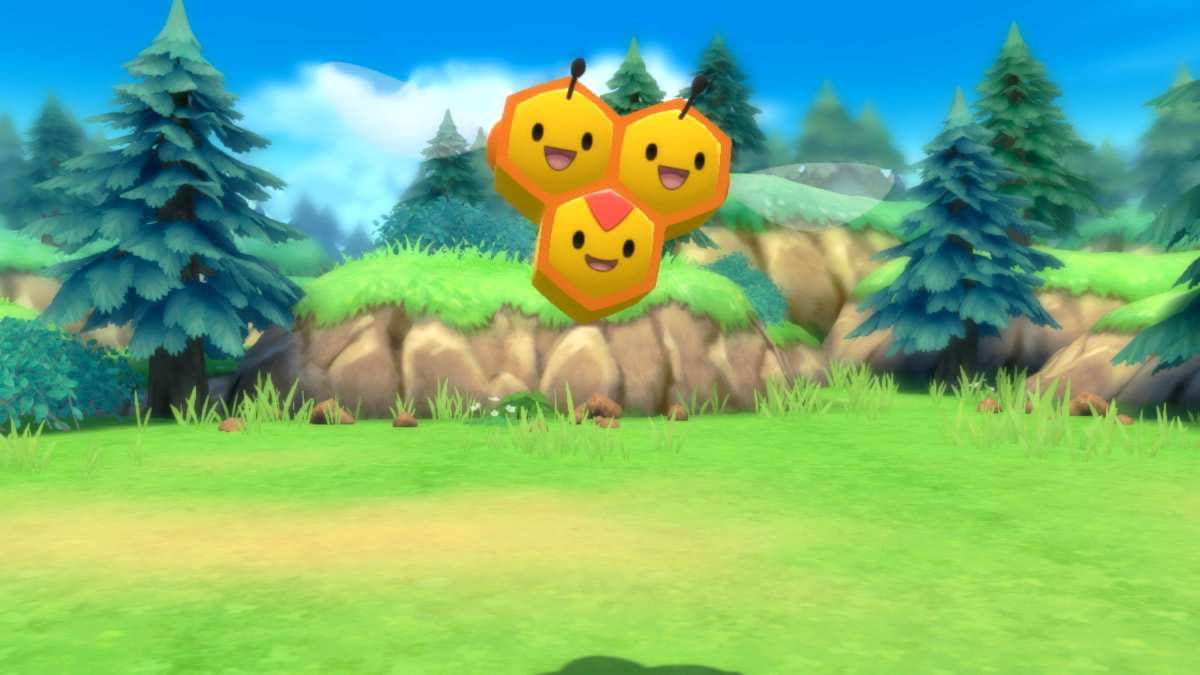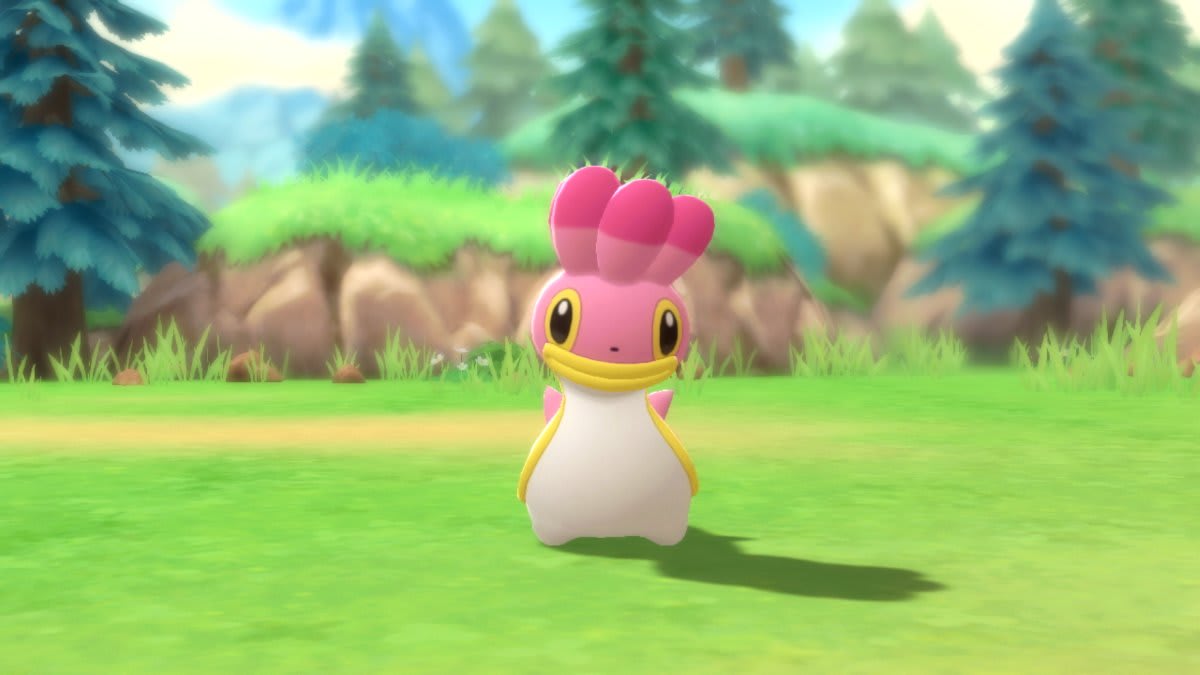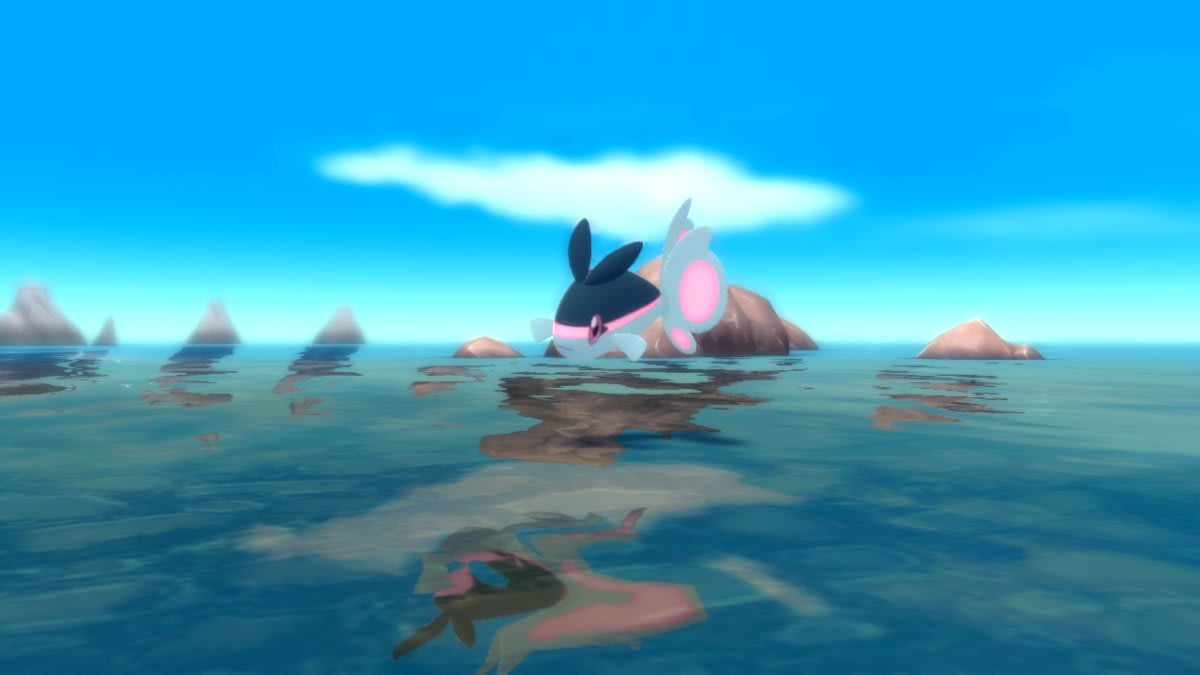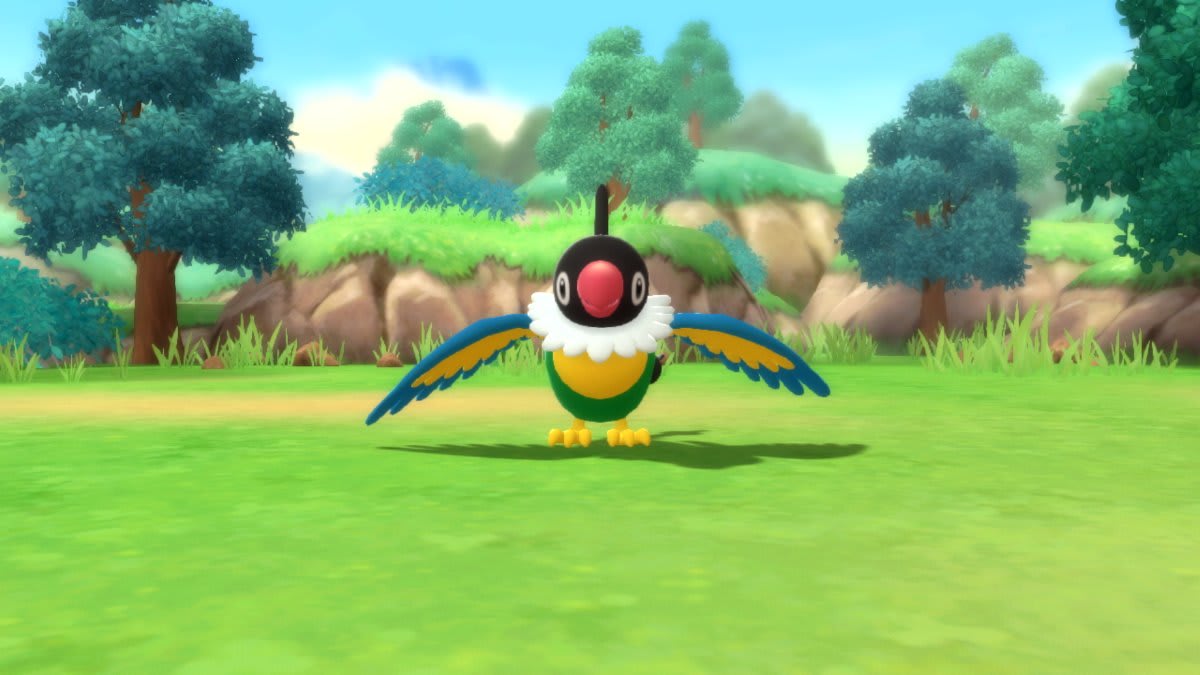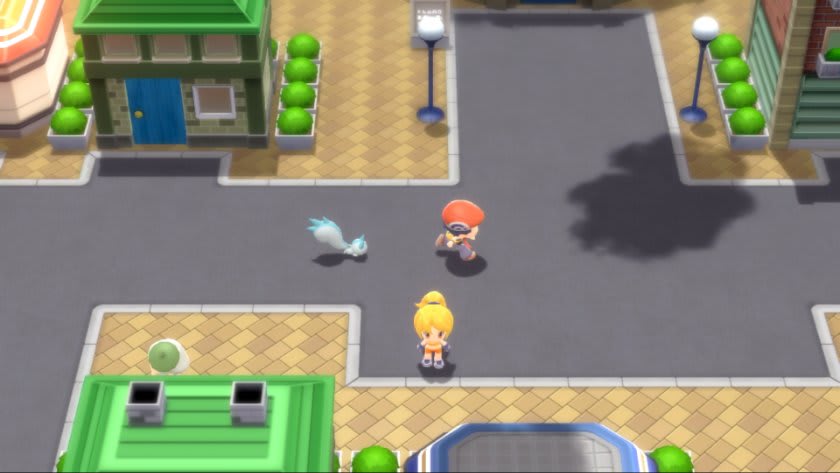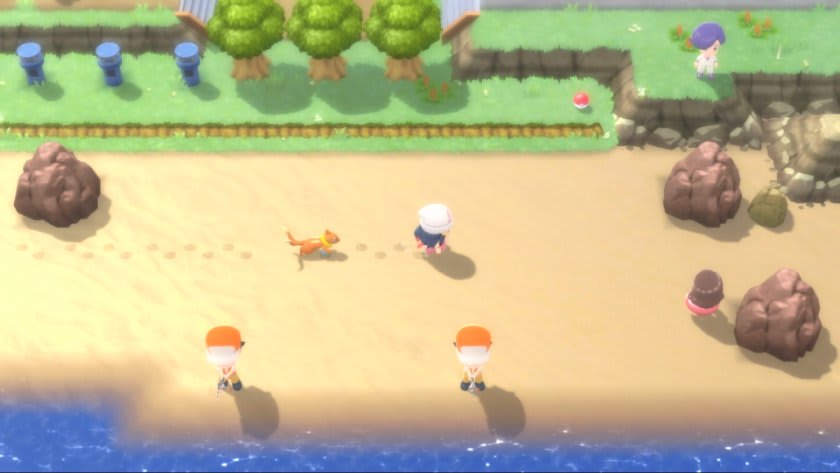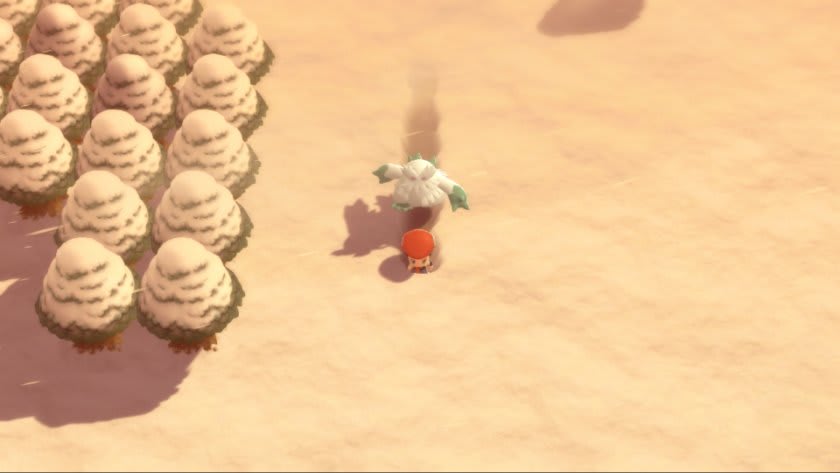 Do you have a favourite Pokémon that you simply can't be apart from? Choose one to walk with you and make memories as you travel through the Sinnoh region.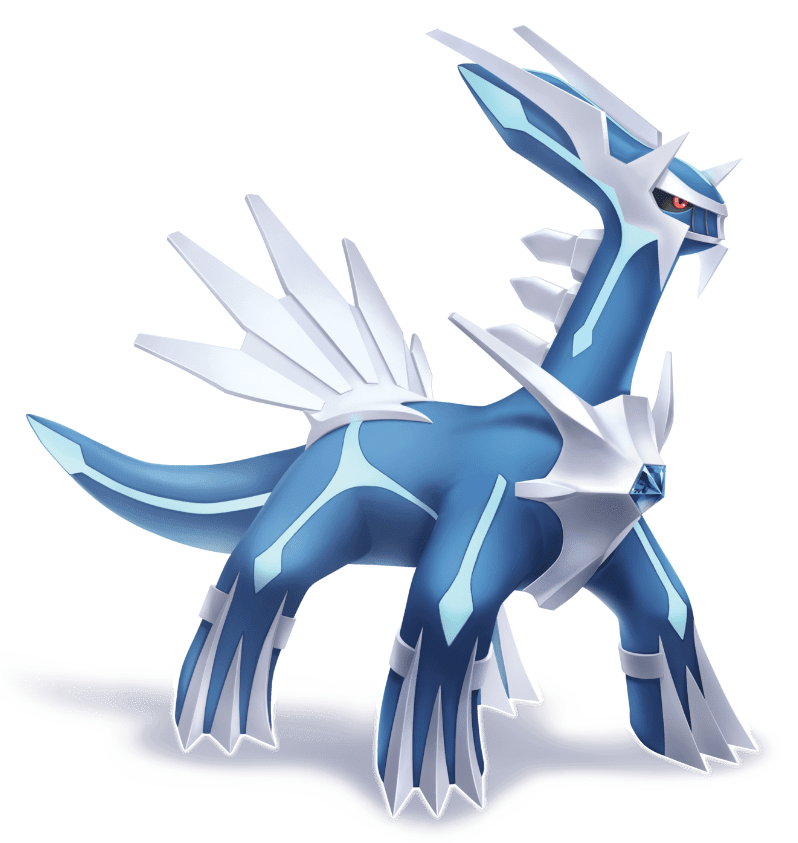 During your adventure, you'll be able to encounter the Legendary Pokémon Dialga.
Dialga
Type: Steel/Dragon
Dialga has the power to control time. It appears in Sinnoh myths as an ancient deity.
See which Legendary Pokémon you'll encounter in Pokémon Shining Pearl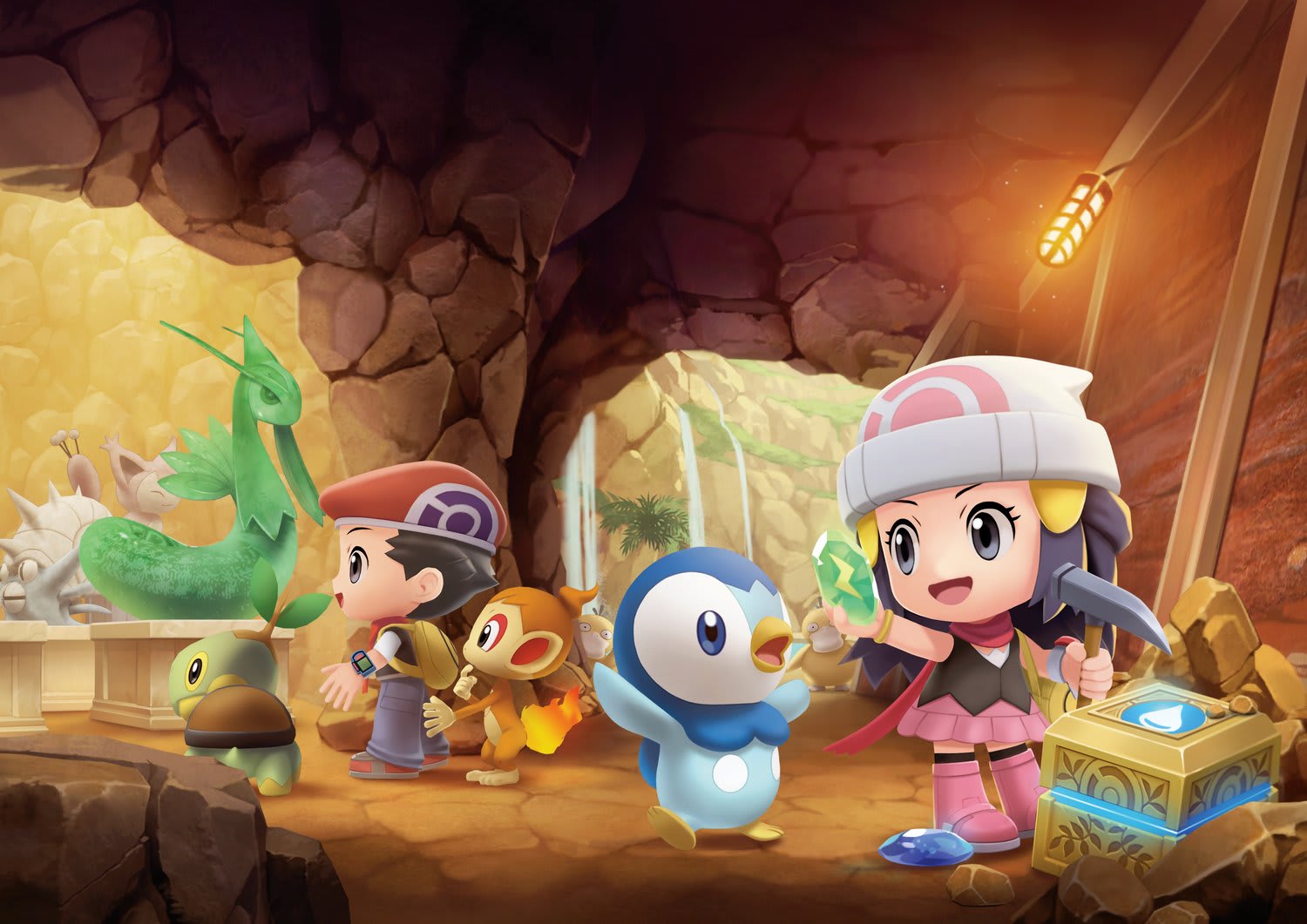 This is no ordinary underground. It's the Grand Underground! Sprawling beneath the whole of Sinnoh, this subterranean maze hides many secrets and just as many Pokémon in its passages.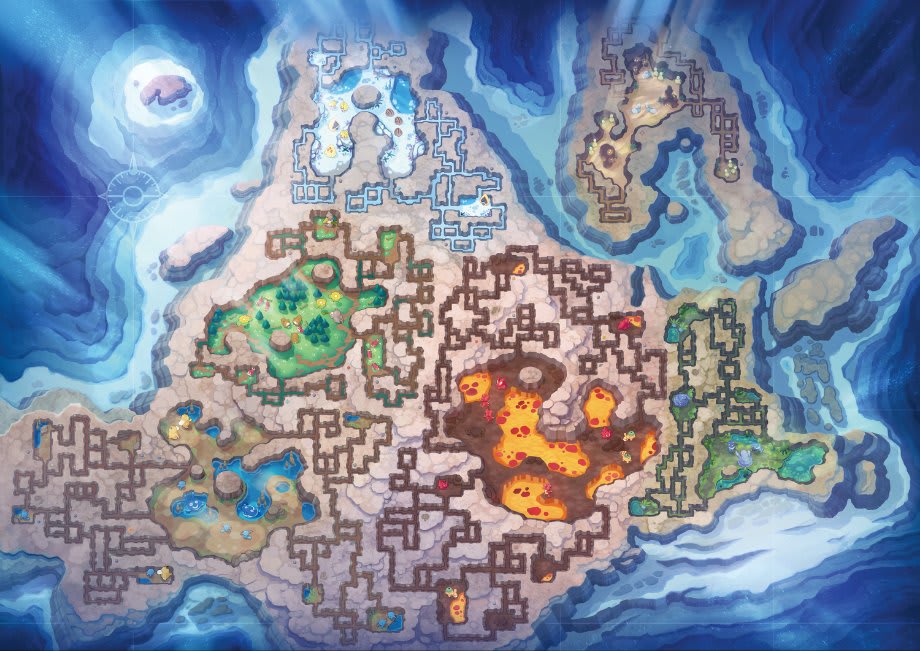 Use the Explorer Kit you'll receive during your adventure to visit the Grand Underground and unearth its secrets. Dig for treasure, Pokémon fossils and create a Secret Base – a customisable space that's all your own!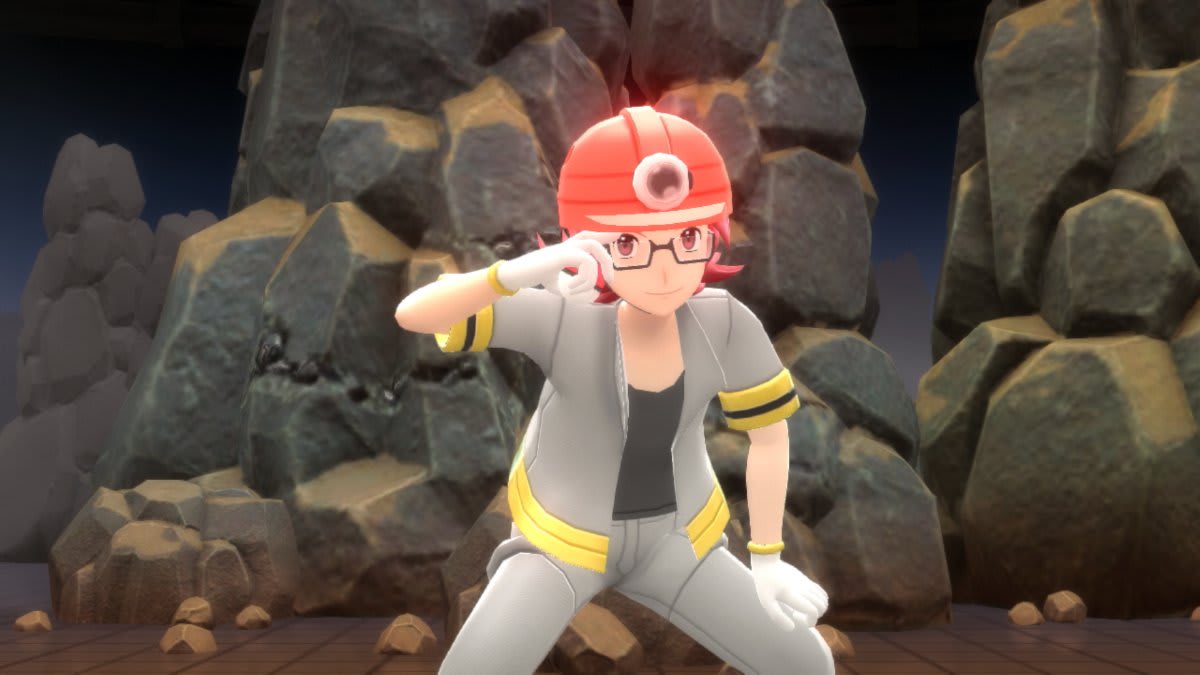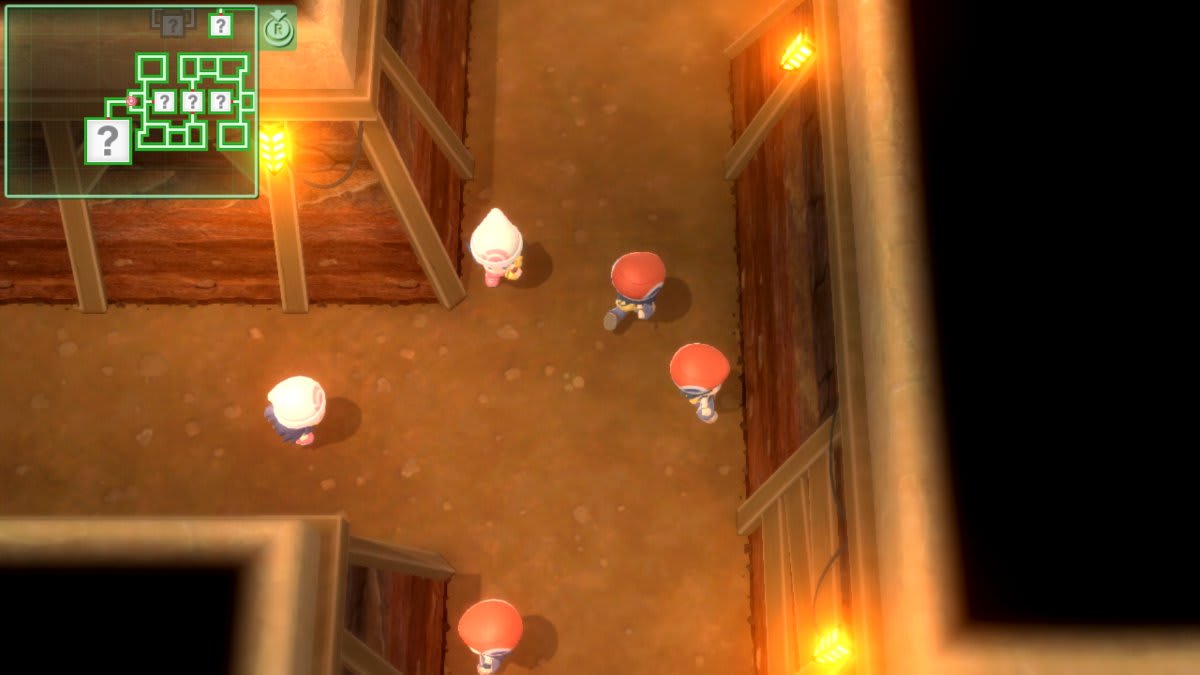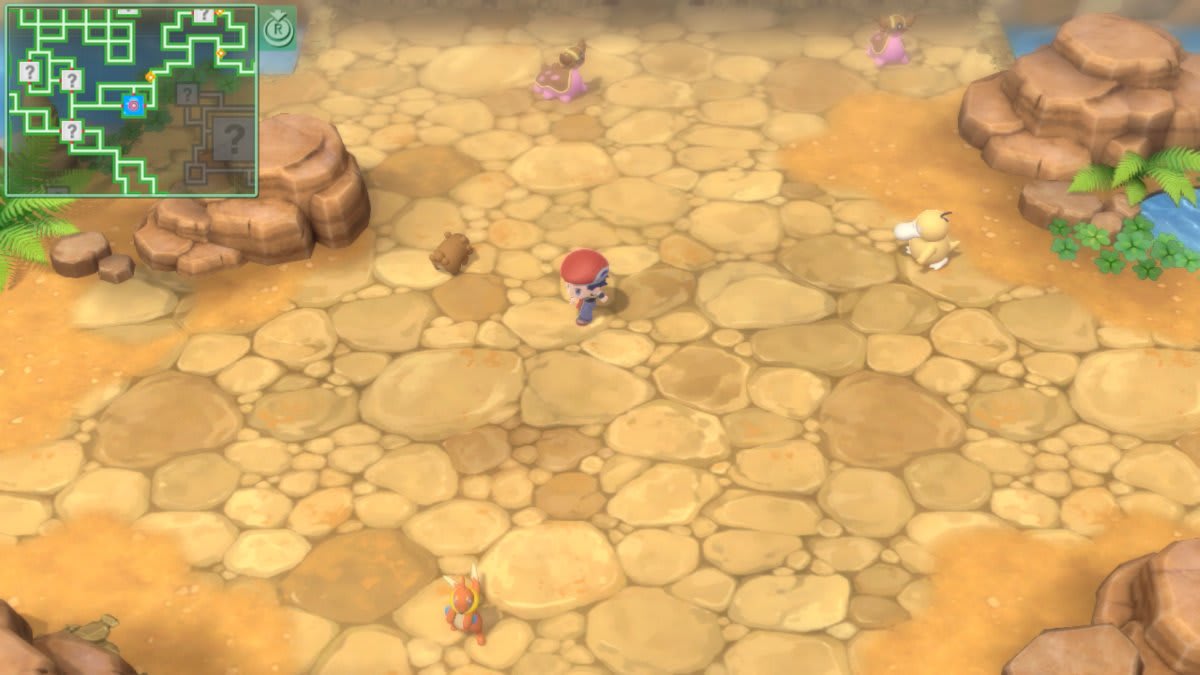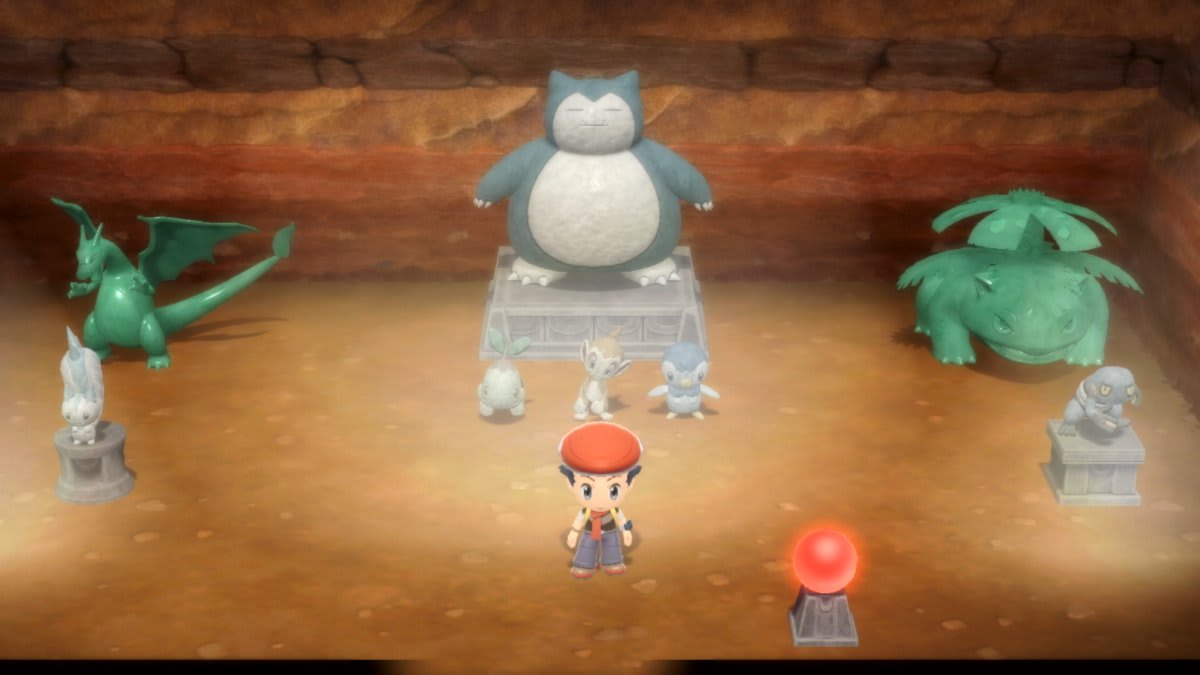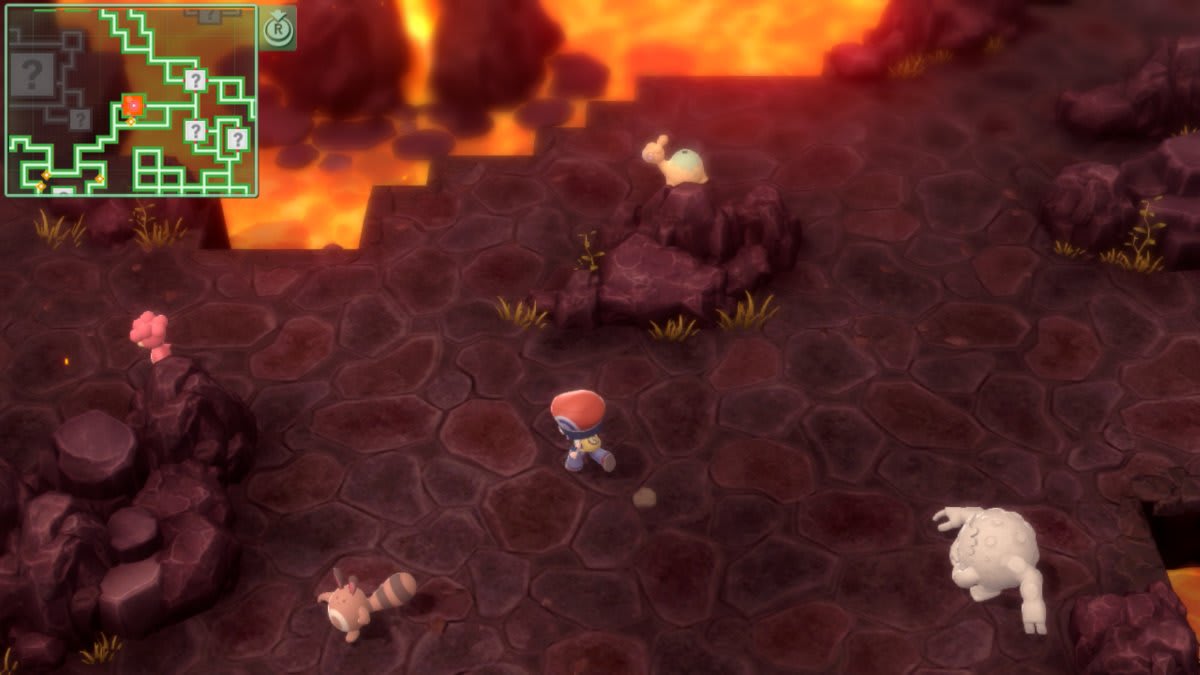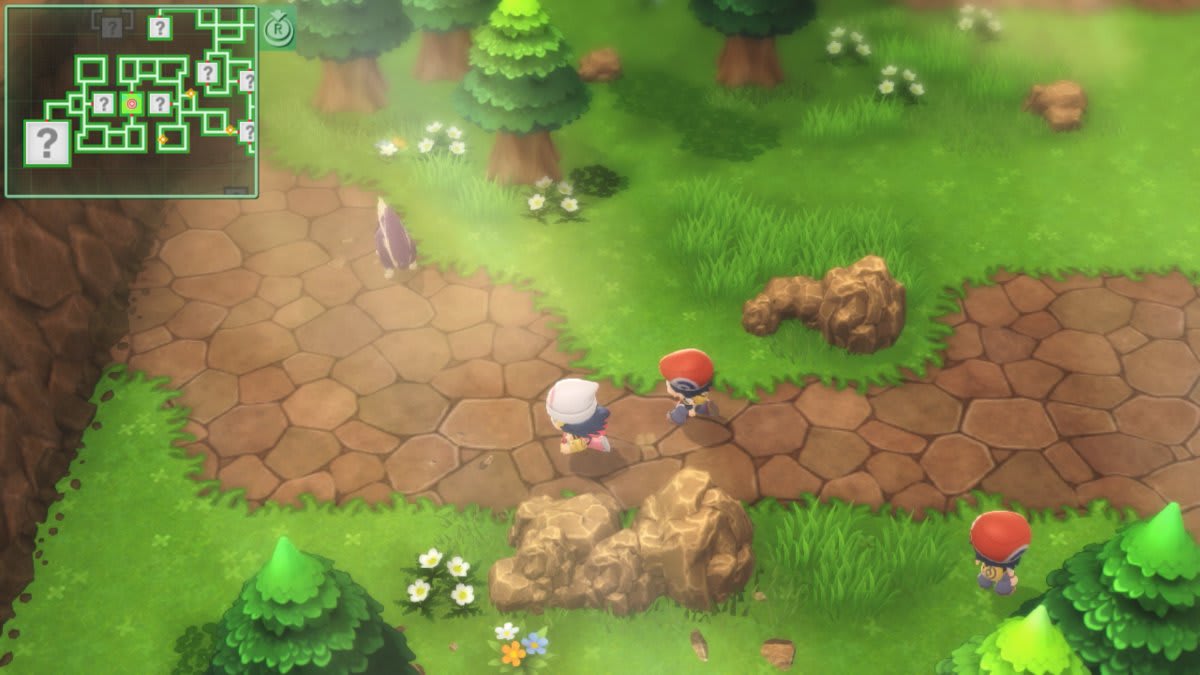 While exploring underground, you'll happen across unique spots called Pokémon Hideaways. From water caverns to volcanic landscapes, these terrains are home to a variety of Pokémon – including ones that can only be found here.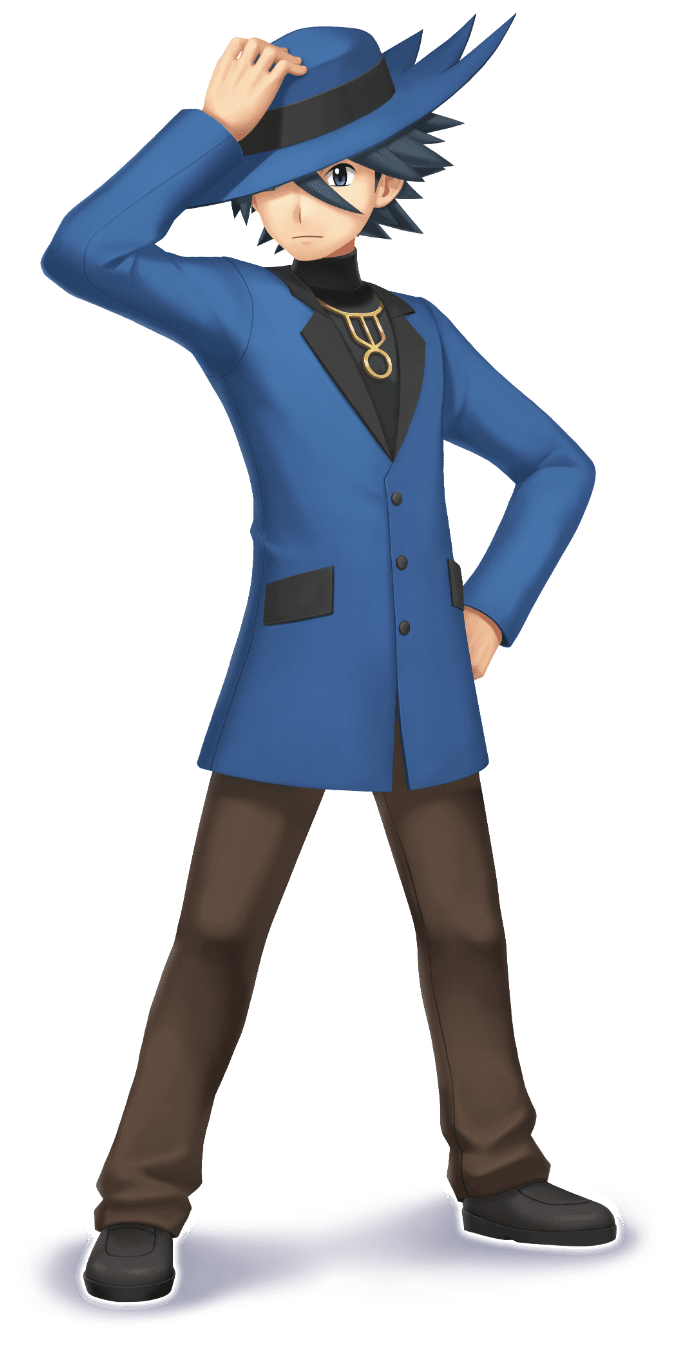 Want some company on your subterranean escapades? Interact with other Trainers locally or online and explore the Grand Underground together.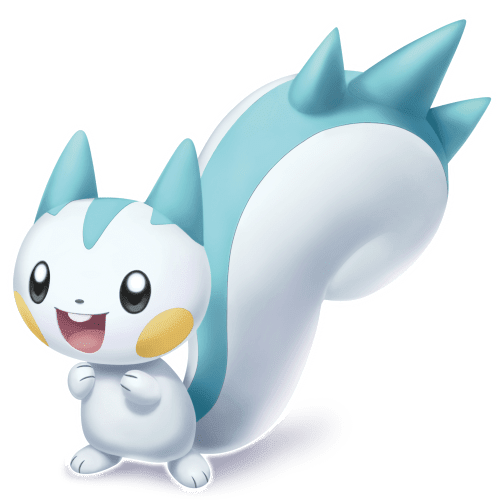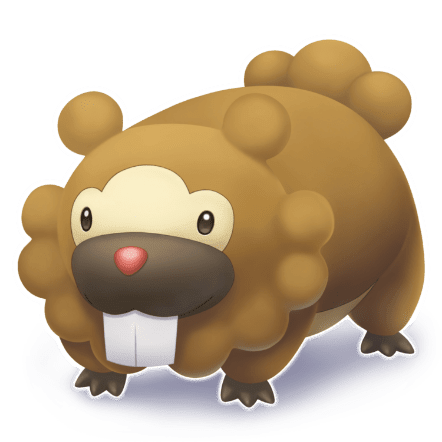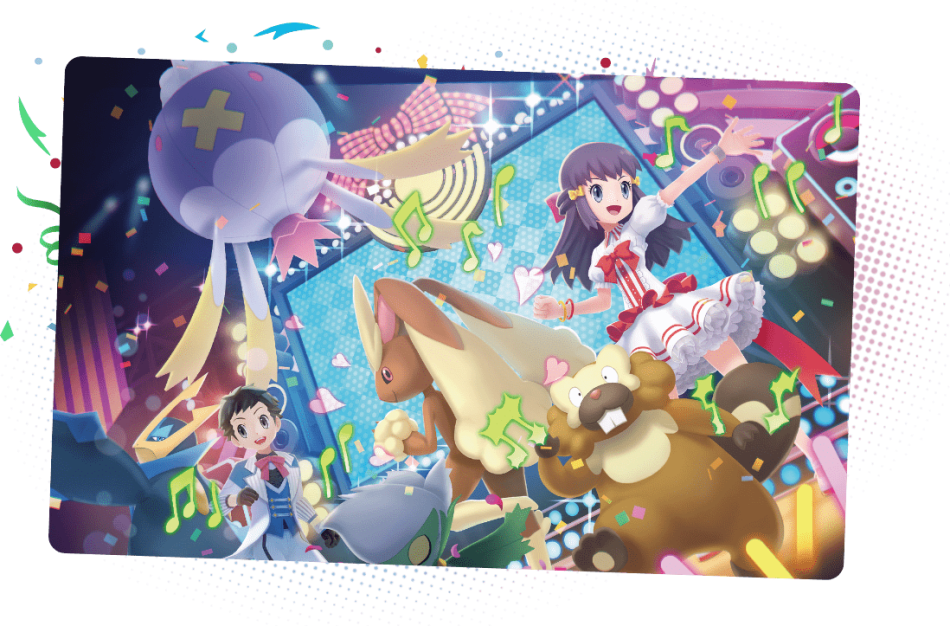 Show off your moves in Super Contest Shows! In these popular contests, face off against three other Trainers and work together with your Pokémon to put on an unforgettable performance. Wow the crowd in five categories – Coolness, Cuteness, Beauty, Toughness and Cleverness – and earn Hype Points by dancing, performing special moves and more.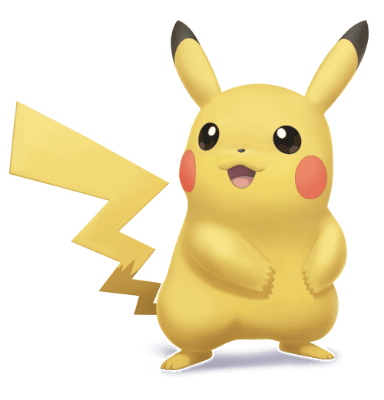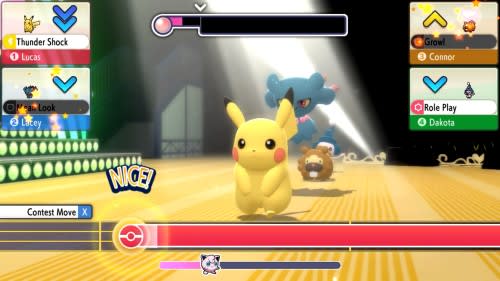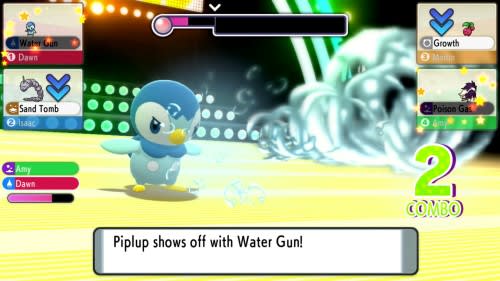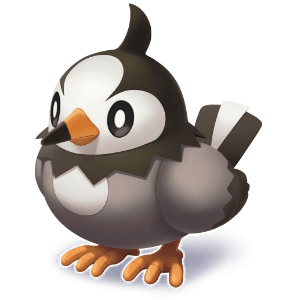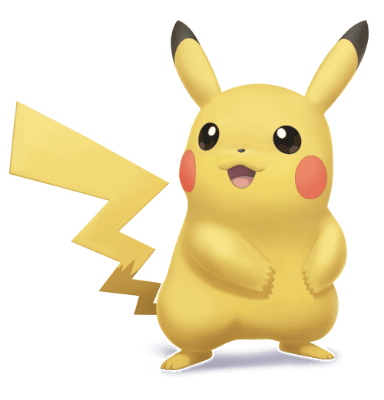 Your adventure, your style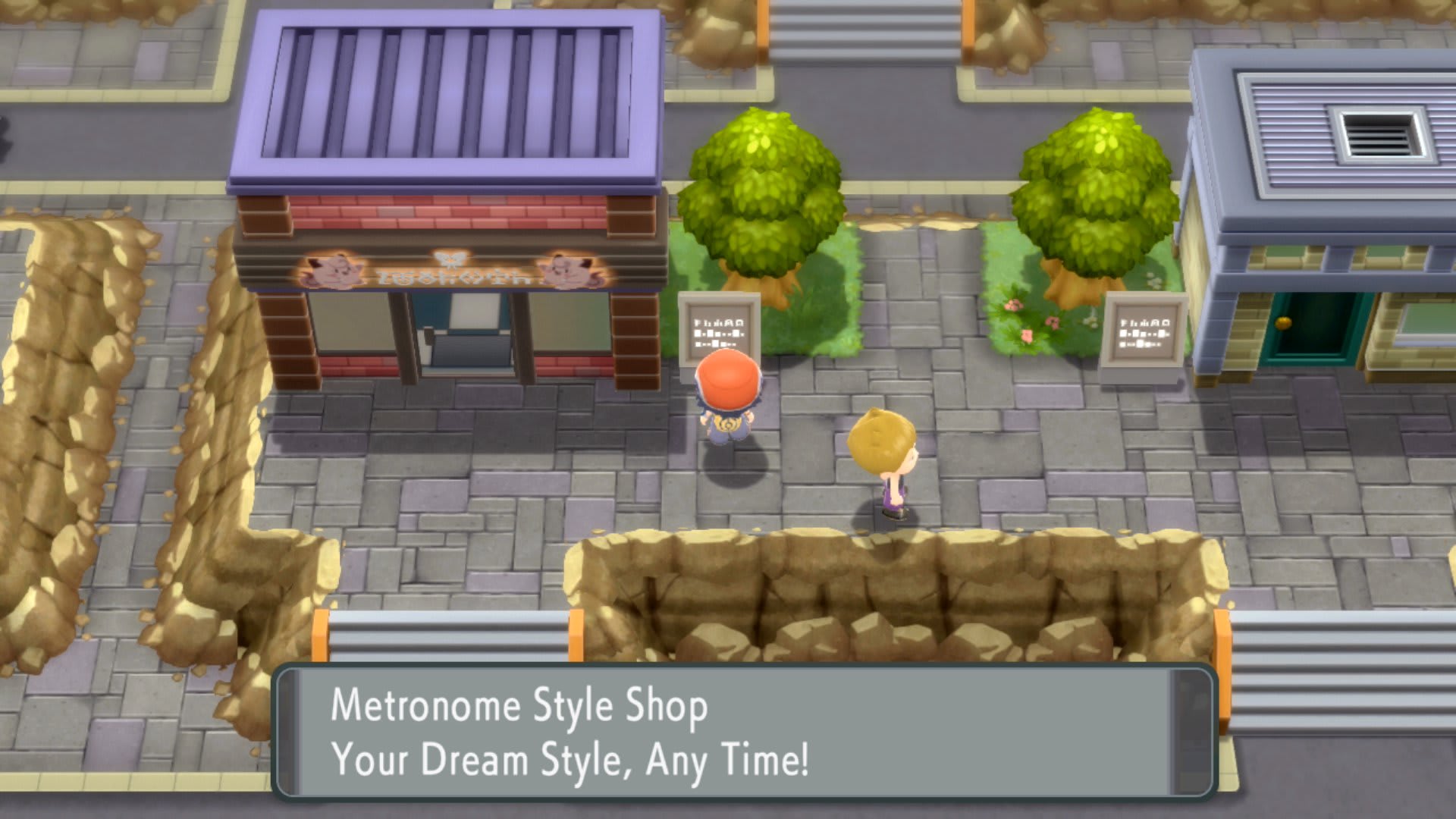 A great outfit can make your quest even more fun and colourful! Visit the Metronome Style Shop in Veilstone City to deck yourself out in the fiercest fashions Sinnoh has to offer.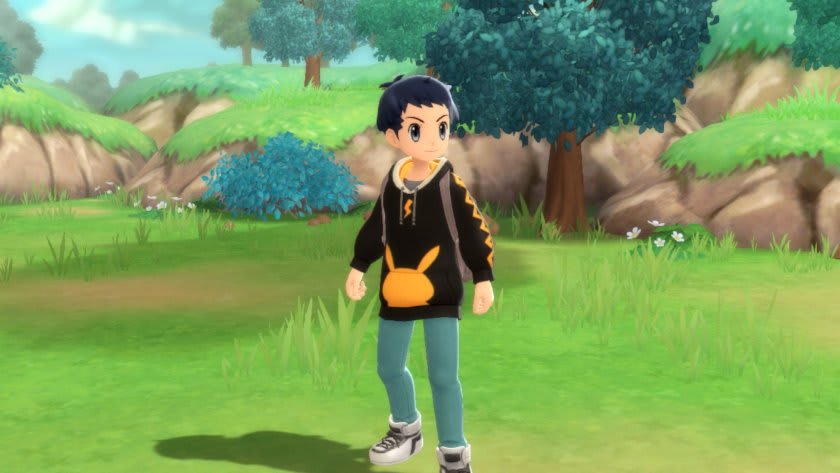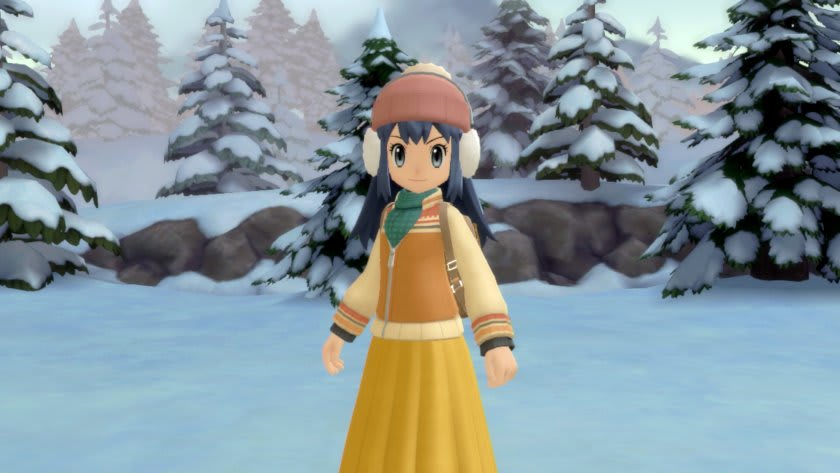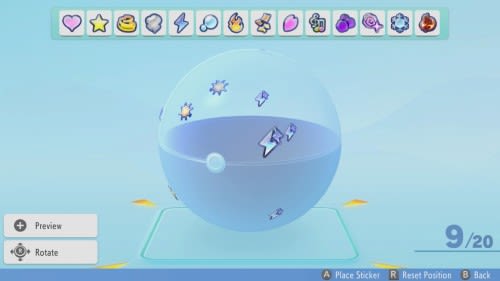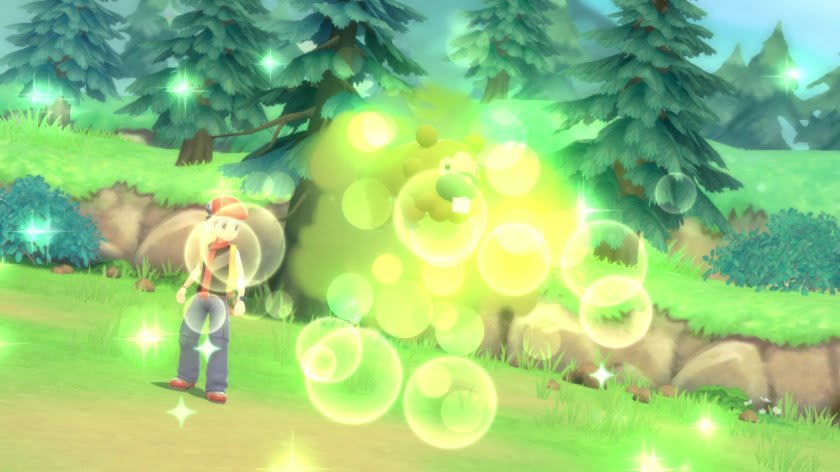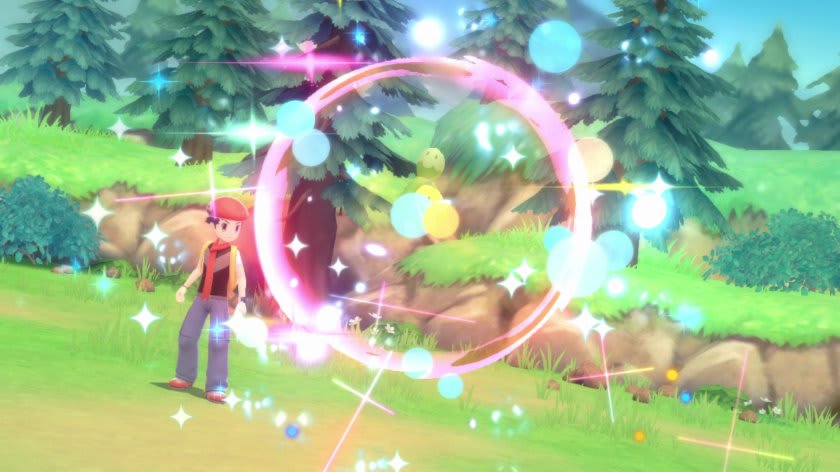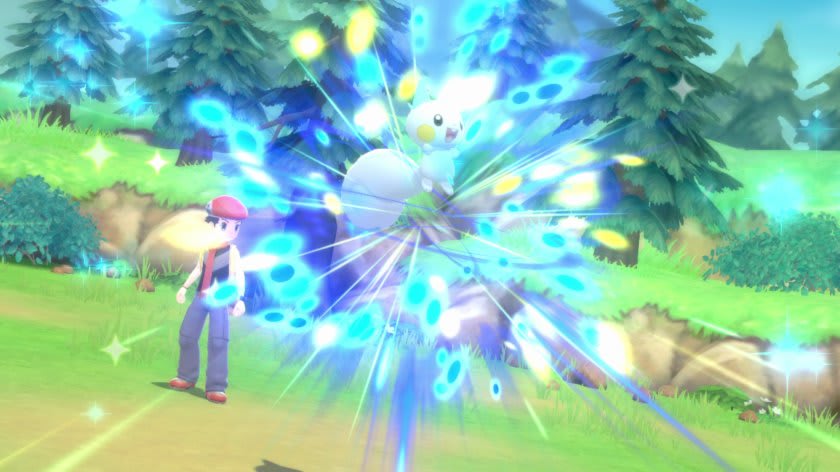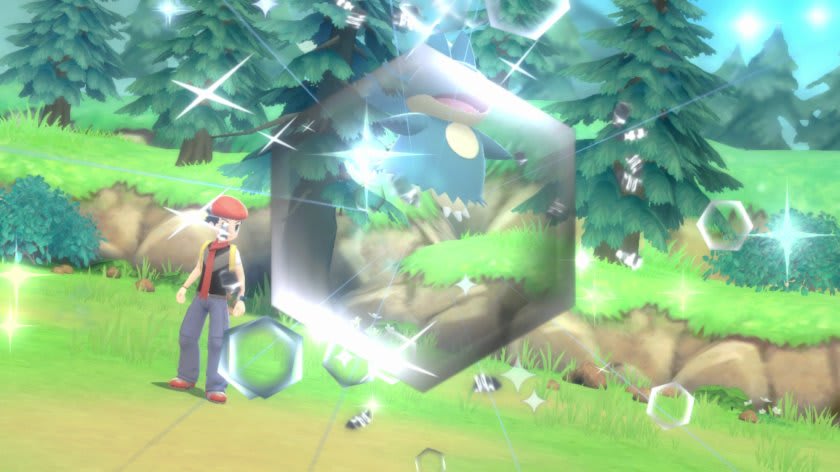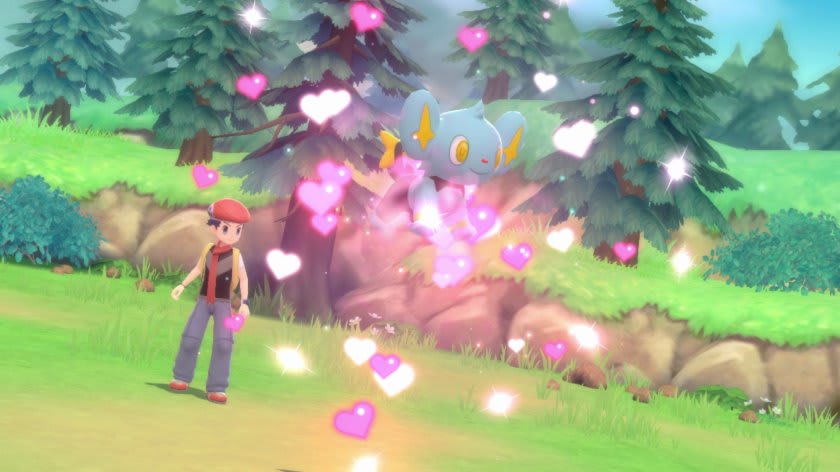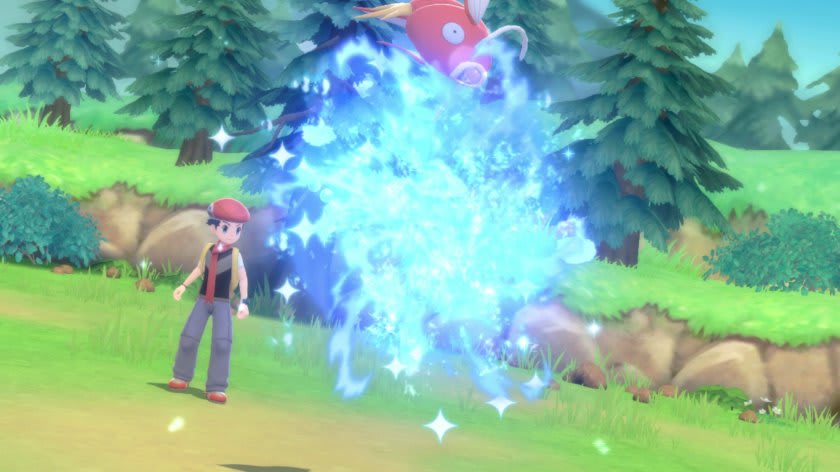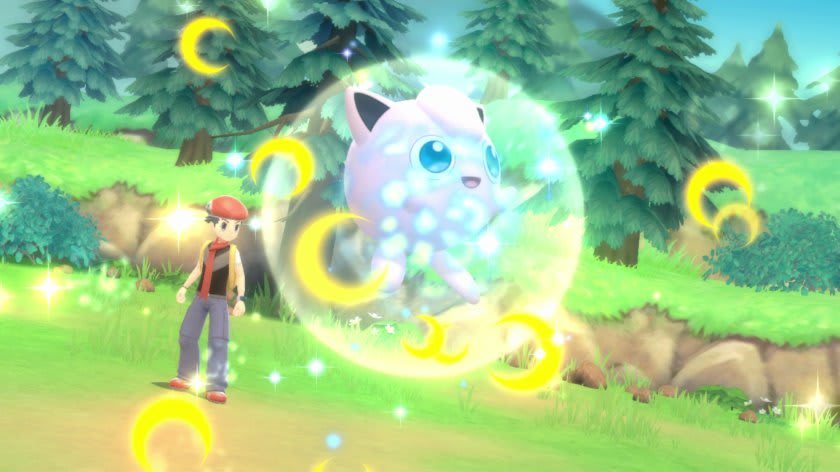 Give your Pokémon some fashionable flair too! Place Stickers that customise the effects that appear when your Pokémon comes out of its Poké Ball. From fluttering flower petals to electrifying sparks, there's something for every Pokémon. Buy them from in-game shops or win them by competing in Super Contest Shows and defeating Gym Leaders.
Meet Trainers from around the globe
Battle, trade and interact with Trainers from every corner of the world in these rooms: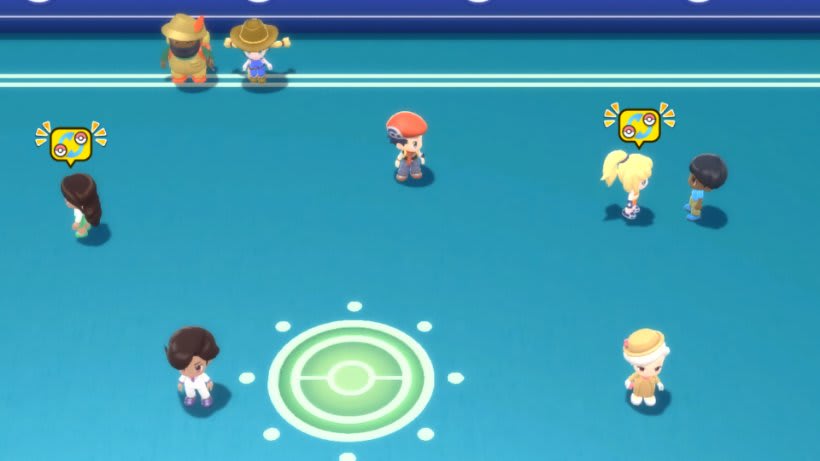 Battle and trade here locally or online.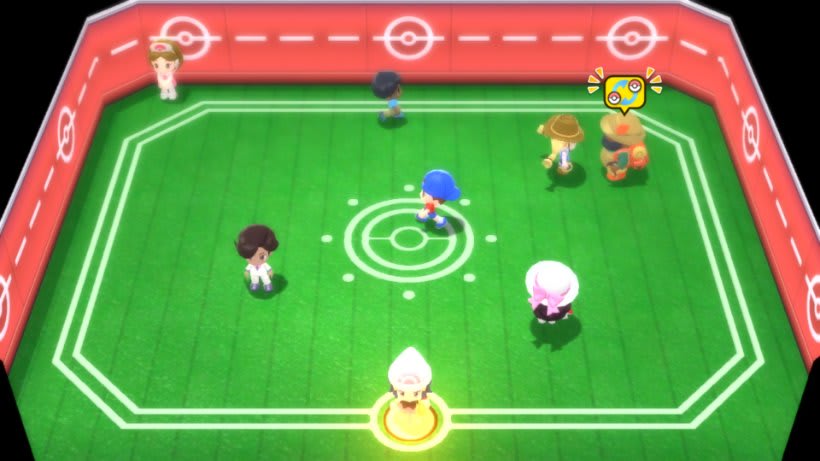 Gather with nearby trainers to enjoy trading, battle challenges, and more.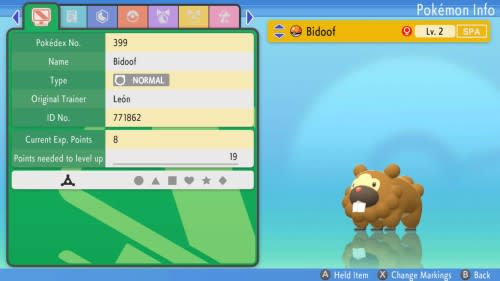 Use online communication to gather here and participate in trades, battles and more!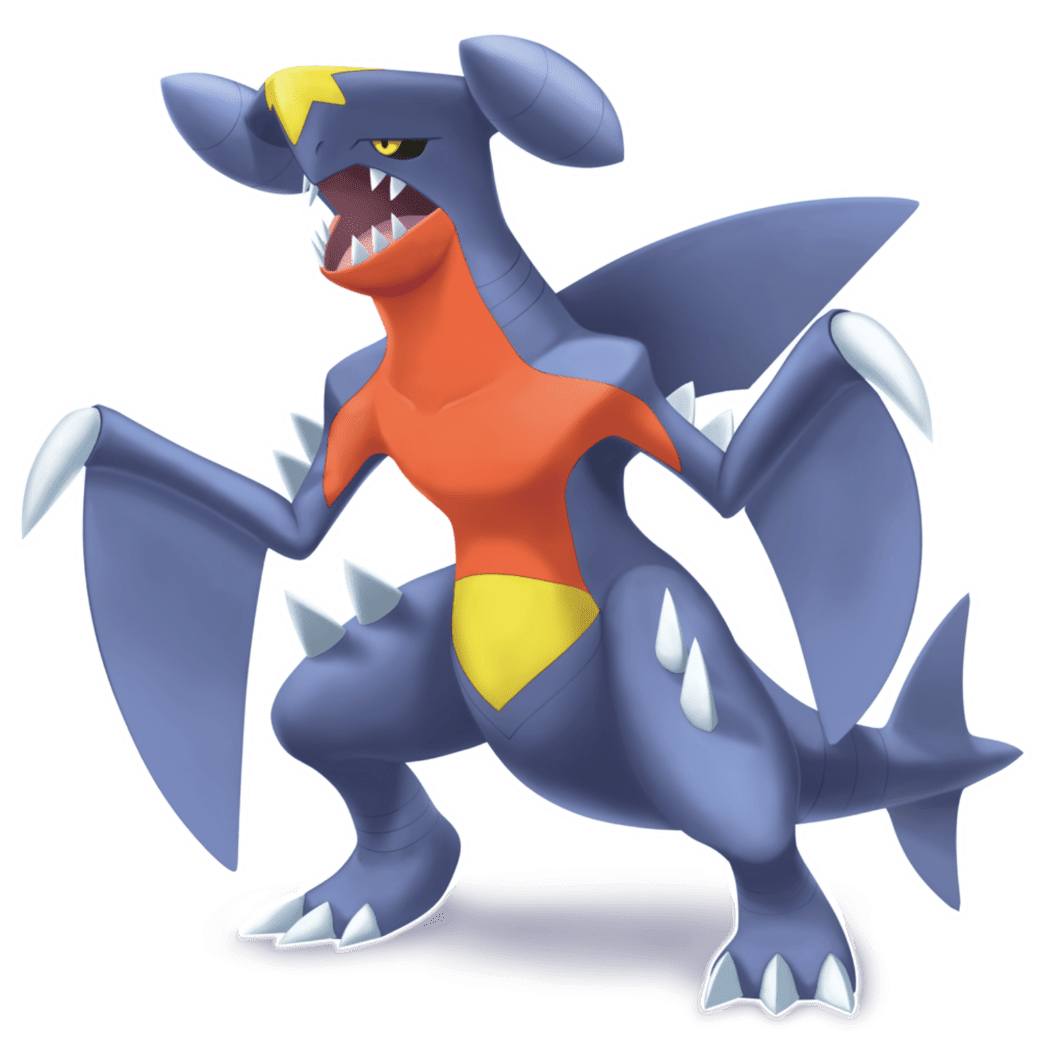 Free software update required. Broadband internet connection required to download software updates. The registration and linkage of Nintendo Account and acceptance of the Nintendo Account Agreement and Privacy Policy are required.
Multiplayer Union Room limited to two players at launch. A software update will be released in the future to allow for additional players.
Additional accessories, games and/or systems may be required for multiplayer mode, sold separately.
Nintendo Switch Online membership (sold separately) and Nintendo Account required for online play. Not available in all countries. Internet access required for online features. Terms and conditions apply. For more information, please visit nintendo.com.au/nintendo-switch-family/online-service