Fight your way to the top of the Galactic Superhero Rankings!
Whip out your Beam Katana and get ready to face the galaxy's most nefarious superheroes in No More Heroes 3 for Nintendo Switch! Become the legendary otaku assassin Travis Touchdown, as you slice and dice your way to victory in an over-the-top, action-packed mission to save the world from alien invaders.

"Is the Empire striking back or what?"
After a long, soul-searching journey, top-ranked assassin Travis Touchdown returns to his hometown of Santa Destroy…just in time for aliens to invade!
The mastermind behind this intergalactic imposition is none other than the criminal overlord, Jess-Baptiste VI, known to his friends as Prince FU.
To decide Earth's fate, FU establishes the Galactic Superhero Rankings, made up of the galaxy's most deadly alien assassins – AKA, the buddies he made while incarcerated at the Blackhole Prison.
Never one to back down from a fight, Travis must work his way back up the rankings and reclaim his title….oh, and save the planet!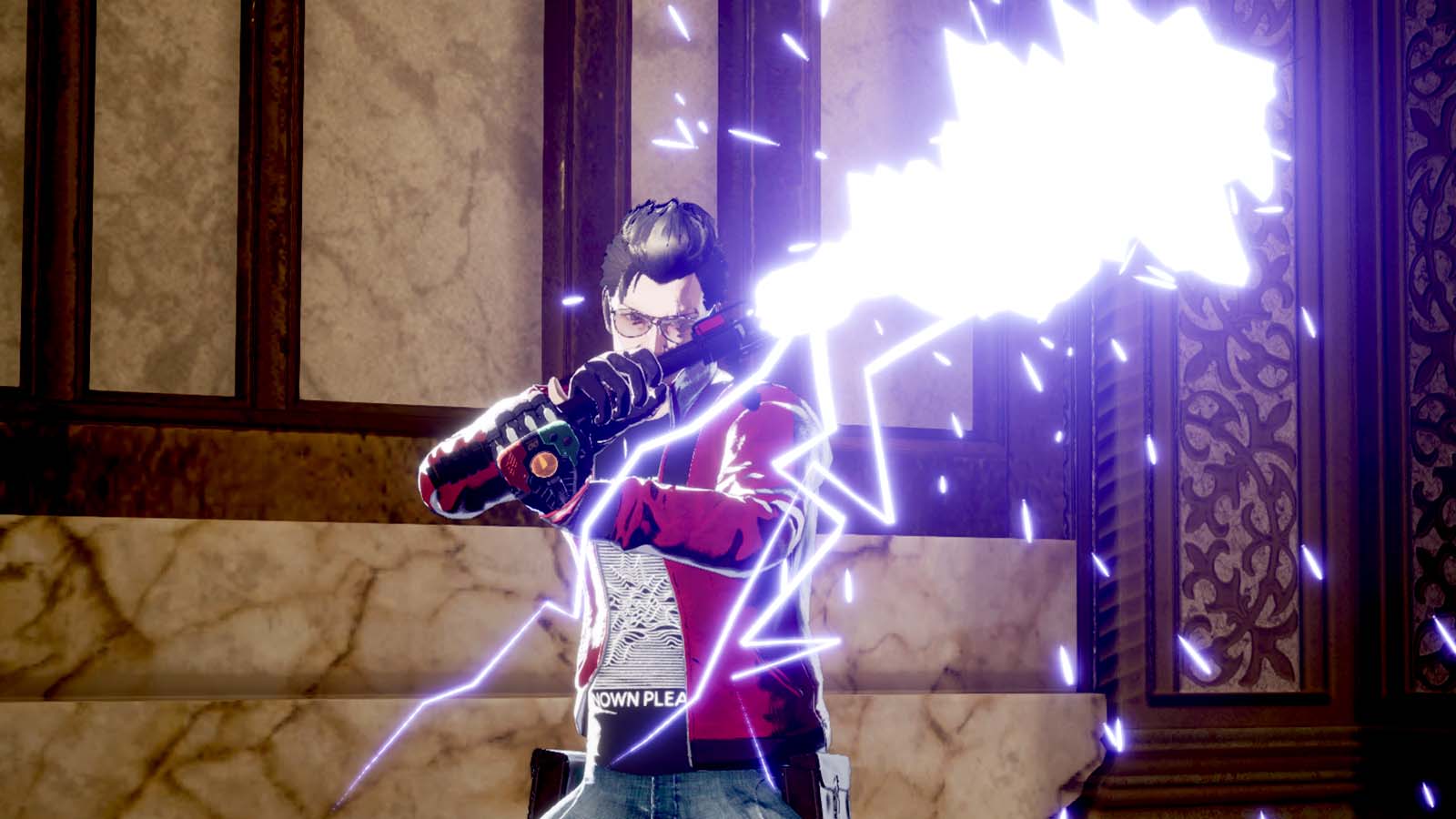 Travis Touchdown (Rank ?)
A passing assassin and proud geek who has twice claimed the number one spot on the assassin rankings. Can he reclaim that spot a third time?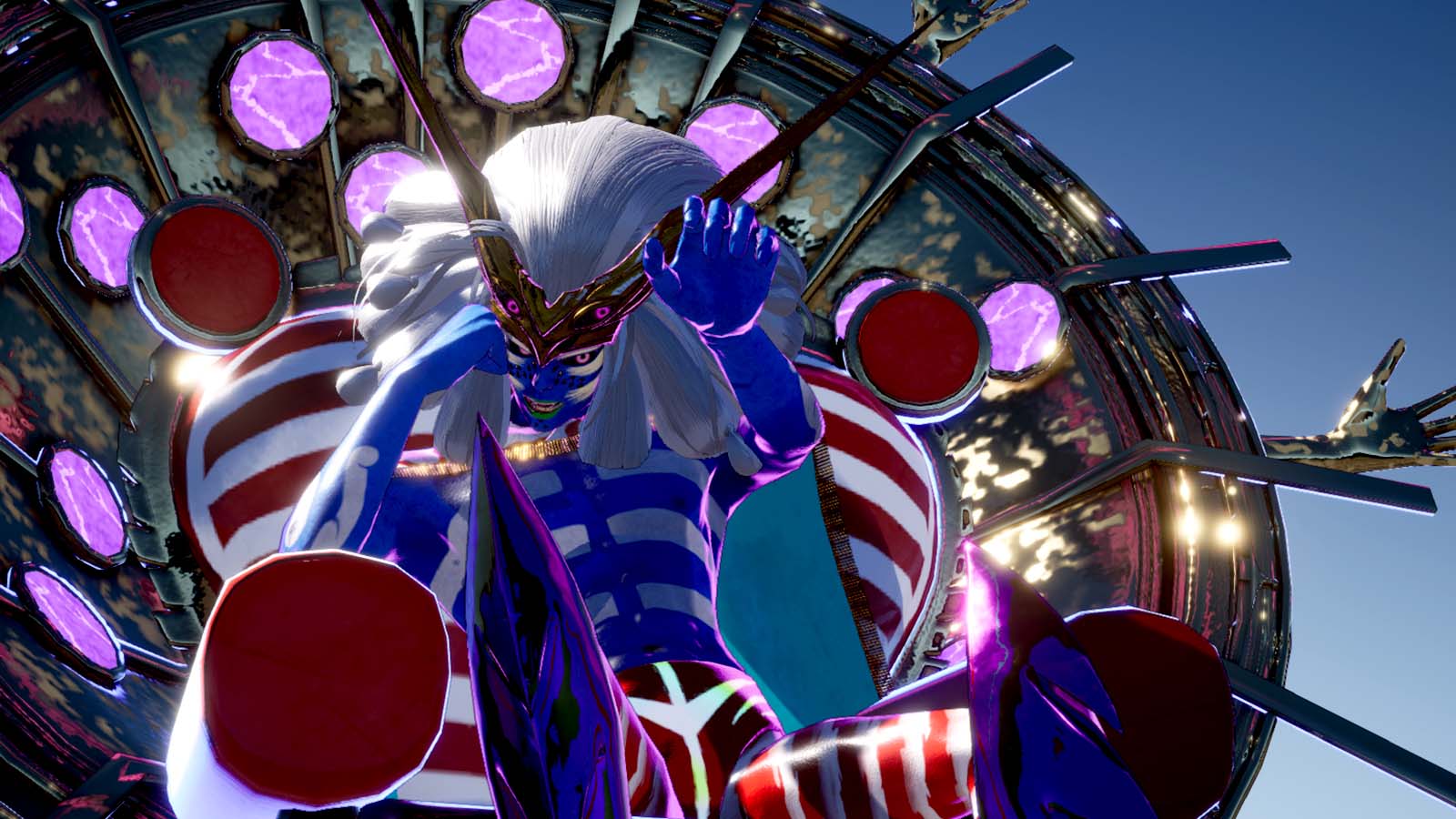 Prince FU (Jess-Baptiste VI, Rank #1)
A criminal who puts the "extra" in extra-terrestrial and holds the top spot of the Galactic Super Hero Rankings. After visiting Earth as a larva, this self-proclaimed "goddamn superhero" returns 20 years later to take it over.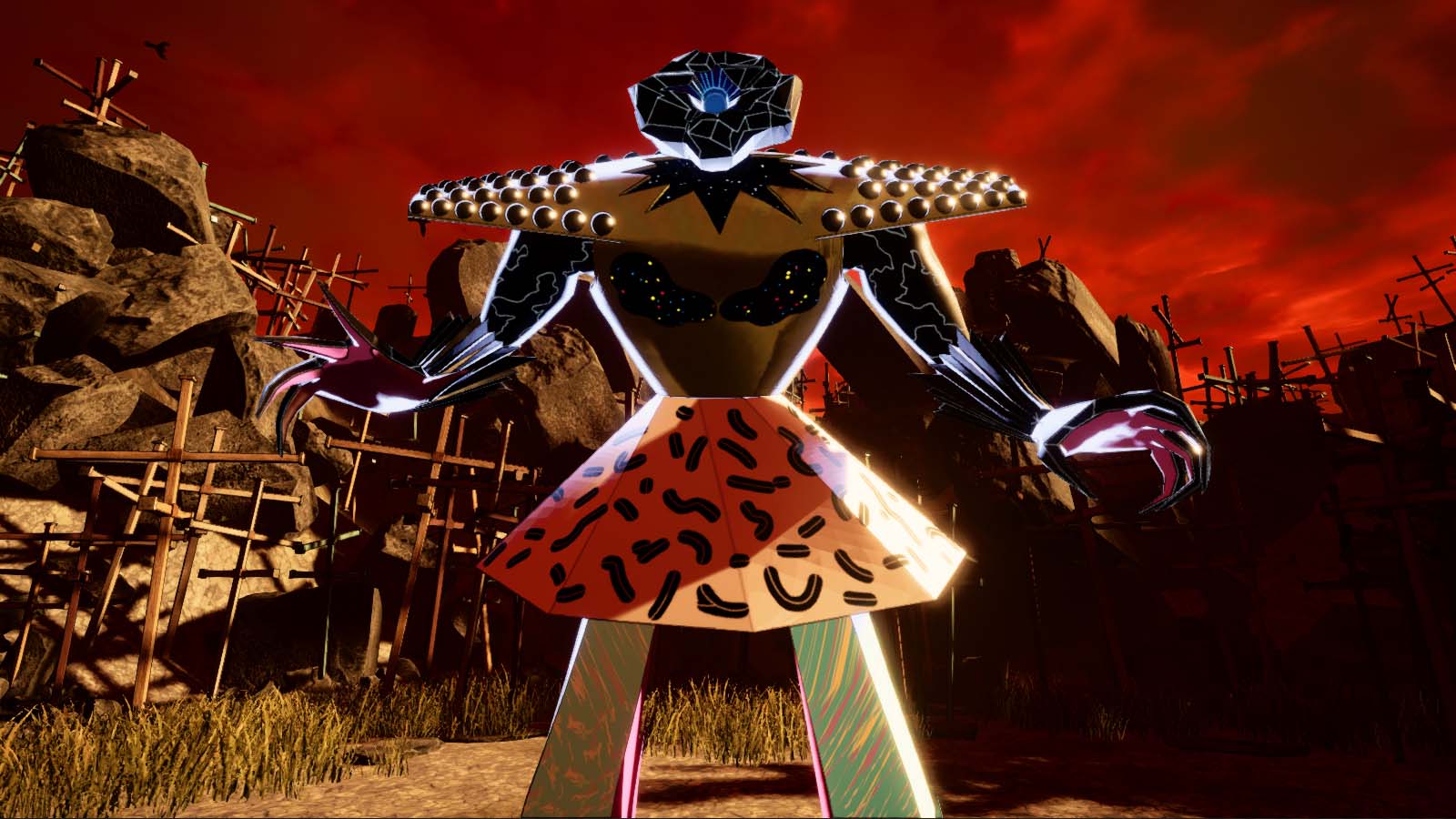 Mr. Black Hole (Rank #10)
An interstellar wormhole bandit, and one of the first to arrive in the assault on Santa Destroy.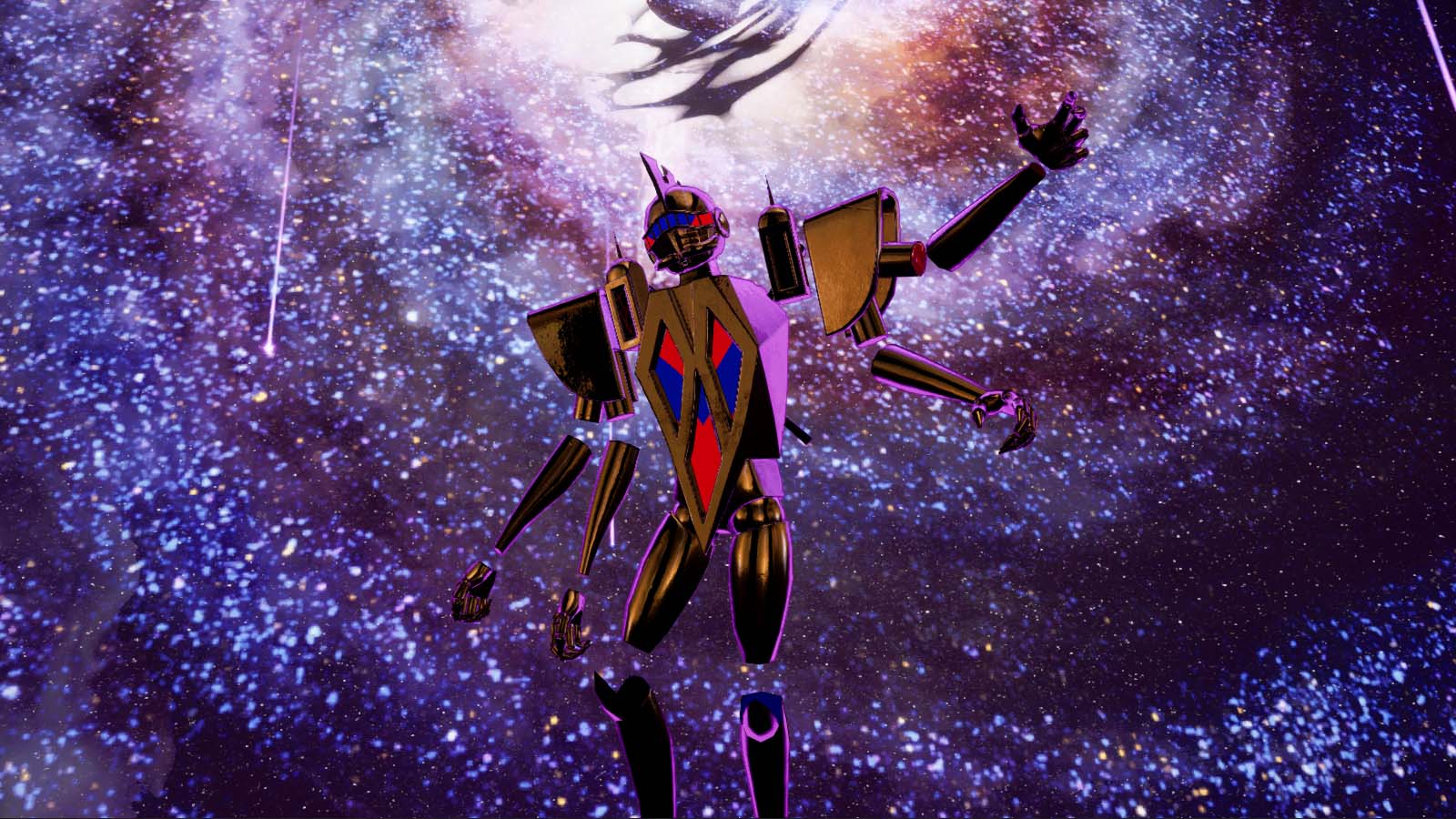 Gold Joe (Rank #9)
A magnetic force-controlling interstellar mineral trafficker who has pledged his allegiance to FU.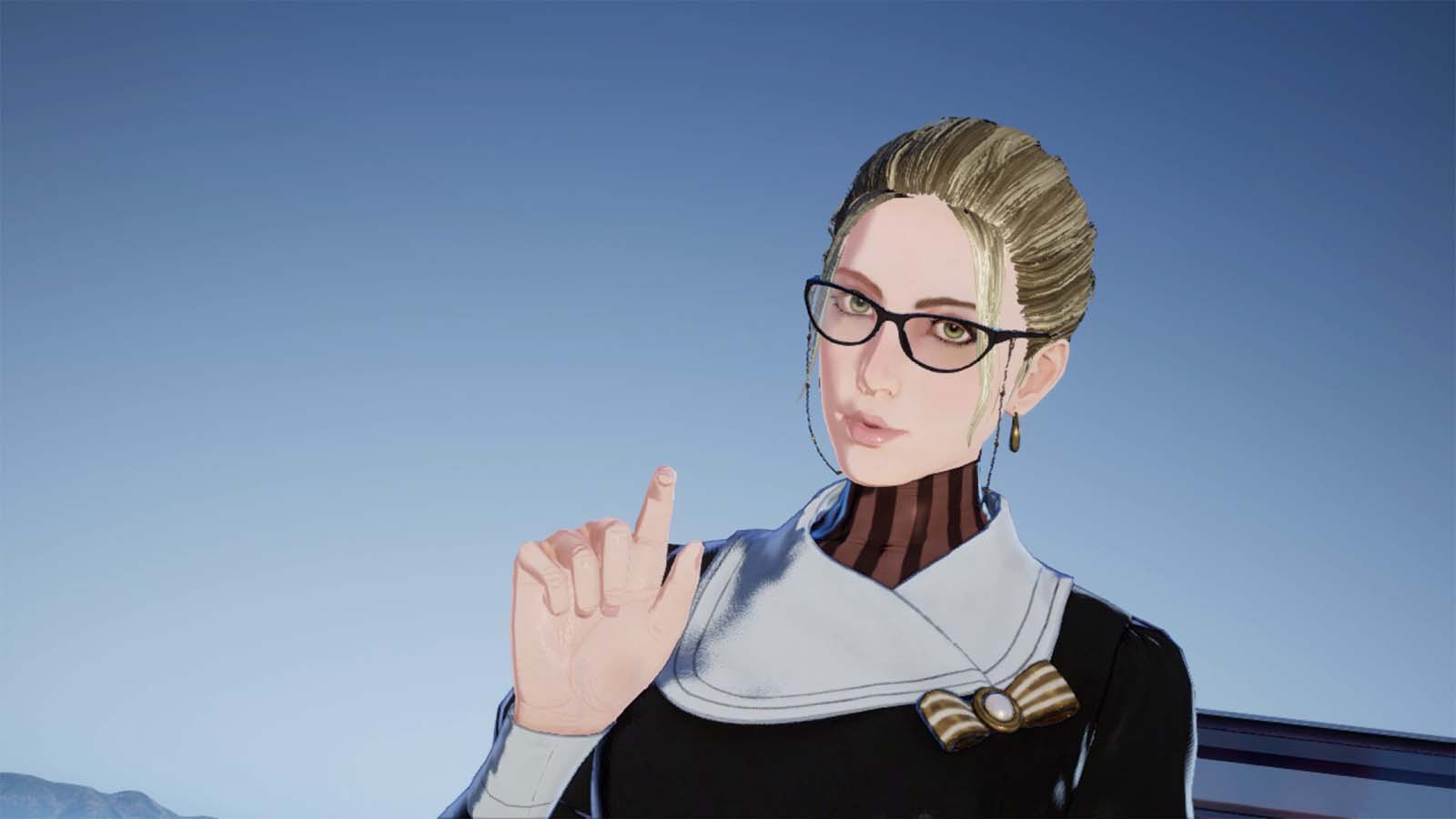 Sylvia Christel
An agent of the United Assassins Association who also happens to be Travis's wife. The two of them have an…interesting history.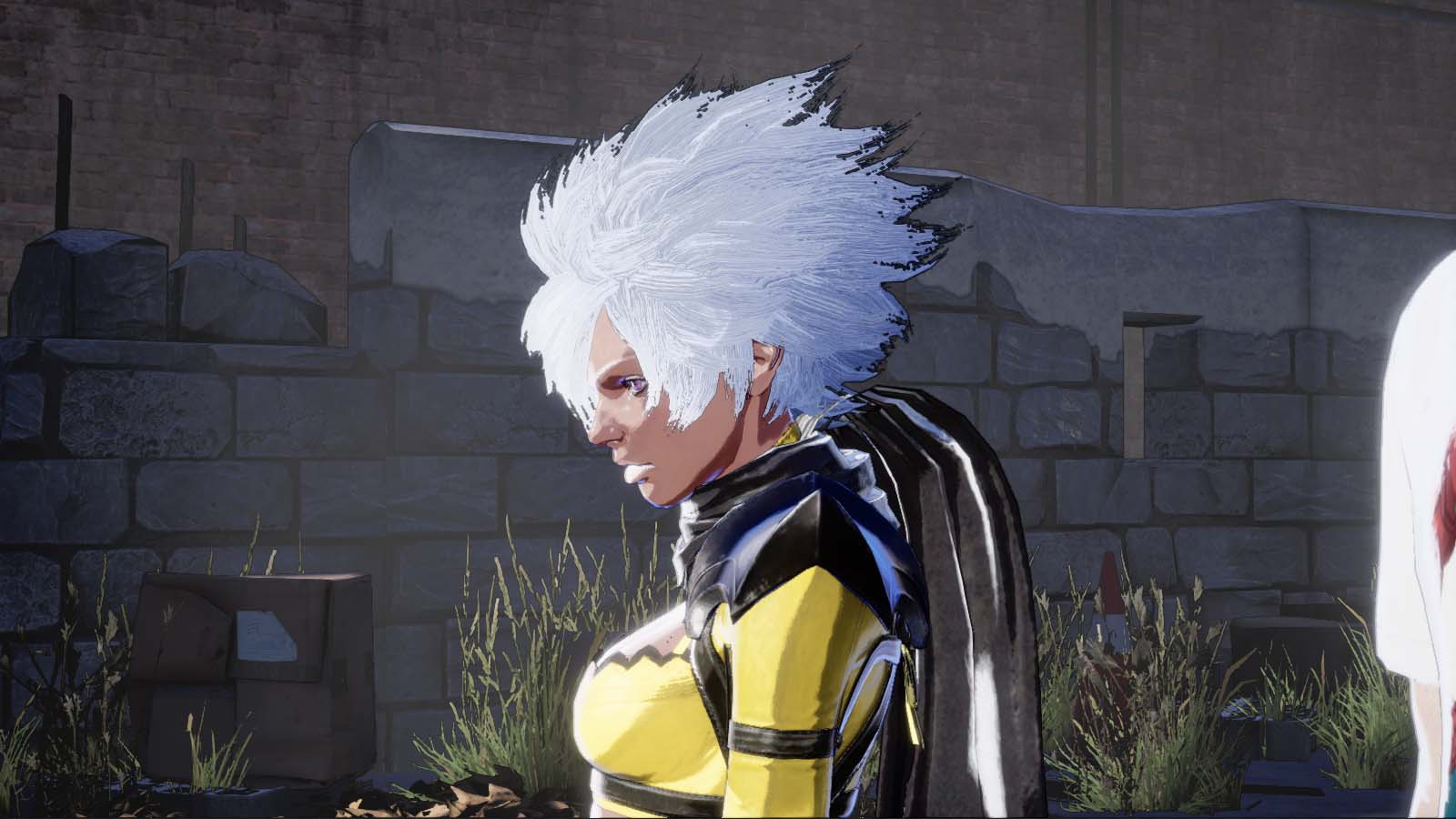 Shinobu
A skilled swordswoman who once faced Travis in a gruesome battle to the death. Her life was spared, and now Shinobu fights alongside Travis as her "master".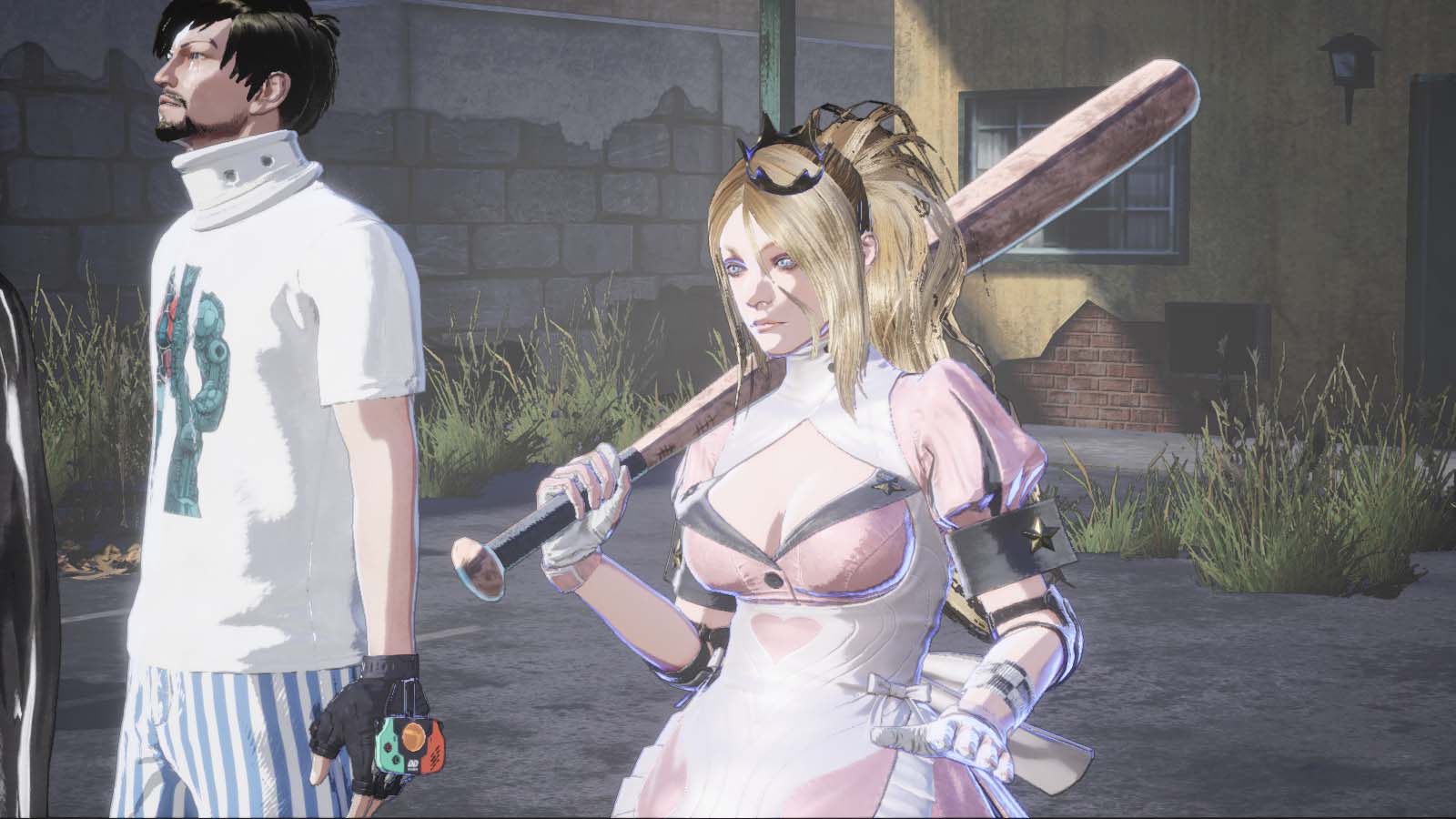 Bad Girl
This baseball bat-wielding psycho was a victim of Travis' rise to assassination supremacy until she was resurrected by a phantom games console. …Don't ask.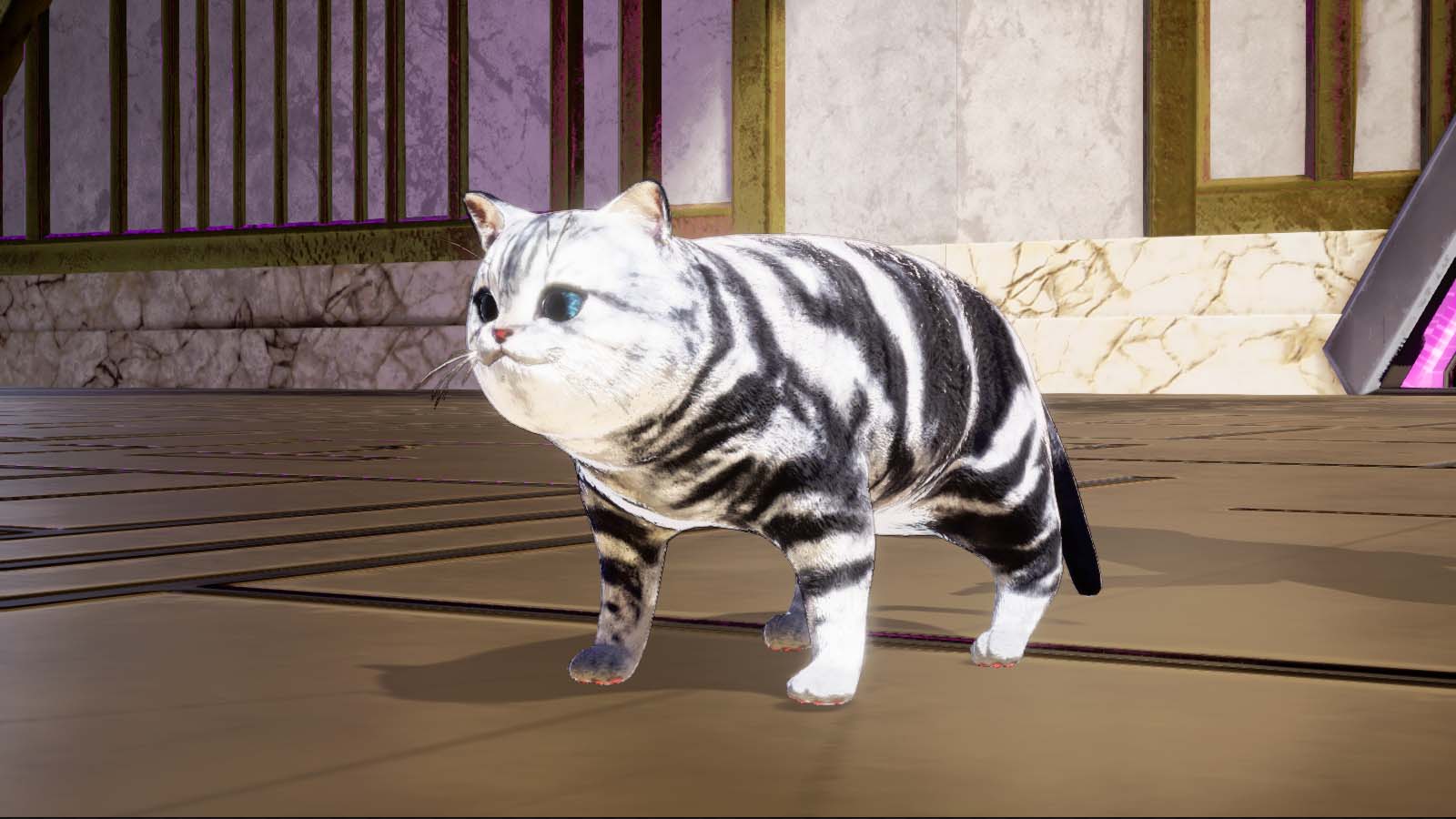 Jeane
Travis' long-time kitty companion, who supports him in several ways. Able to speak (because, you know...reasons). Always down for plays and pets.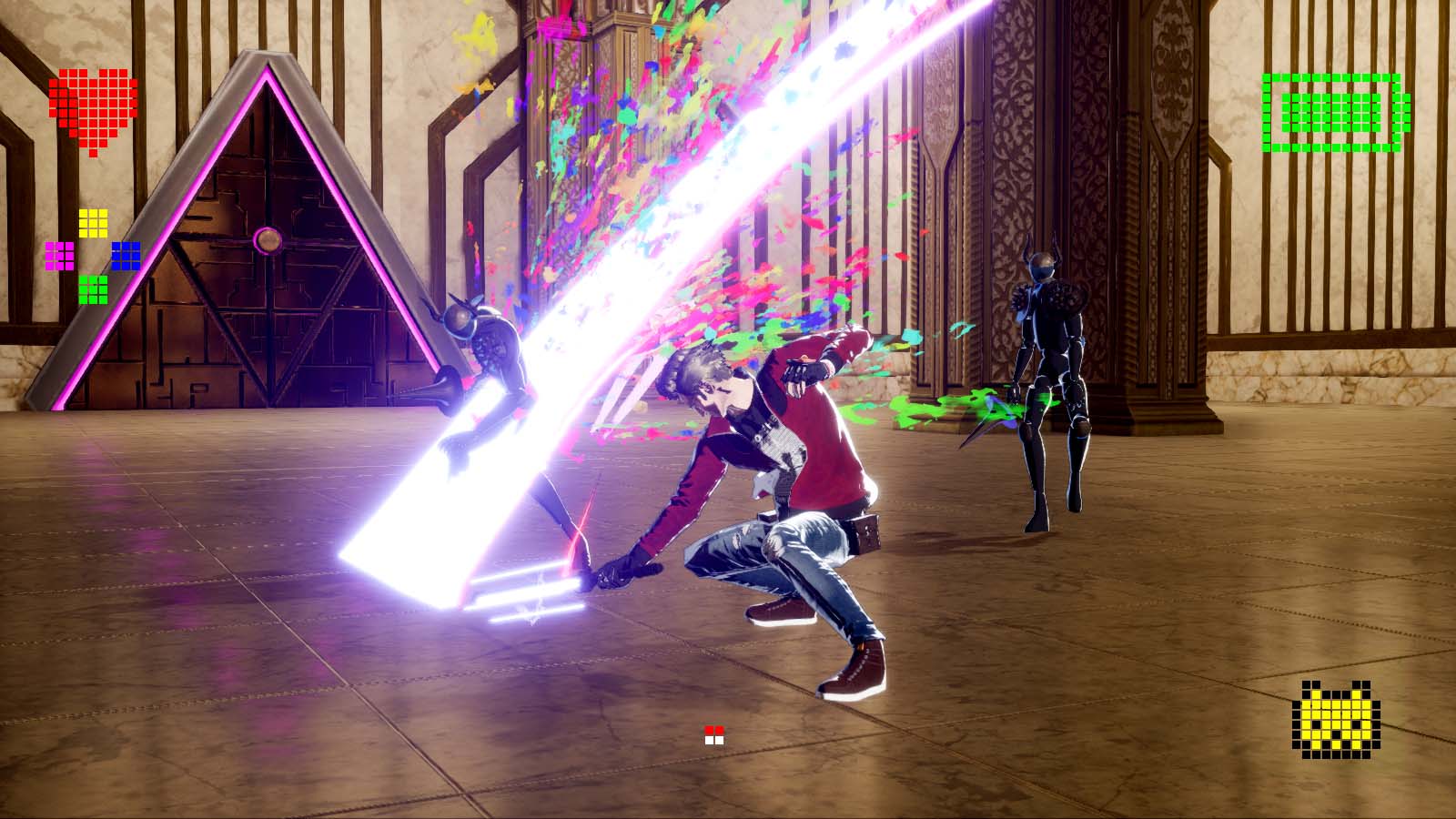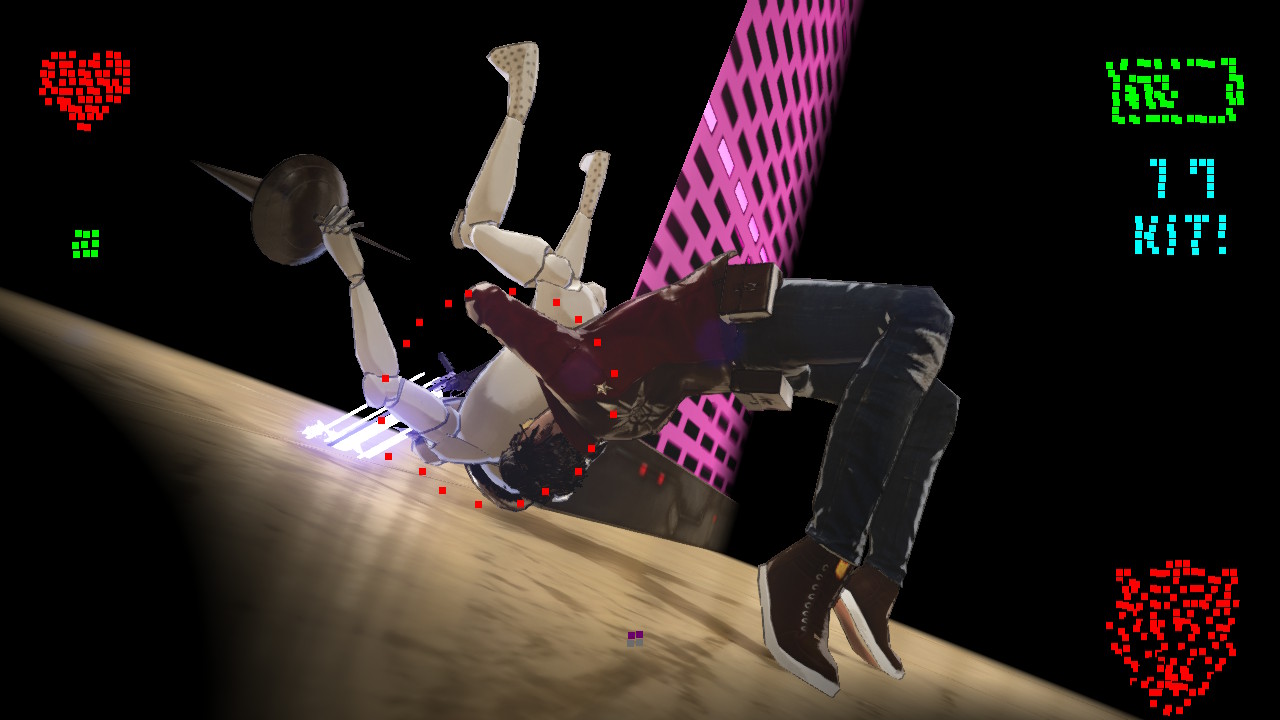 To rise through the ranks, you'll need to take down the galaxy's most lethal assassins one-by-one in Ranked Matches. Use your trusty Beam Katana to hack and slash your way through the goons and grunts that stand between you and your mark.
Unleash button controls, unleash a flurry of Beam Katana strikes and grapple foes with killer wrestling techniques, or grab your Joy-Con to immerse yourself in the action with satisfying motion controls.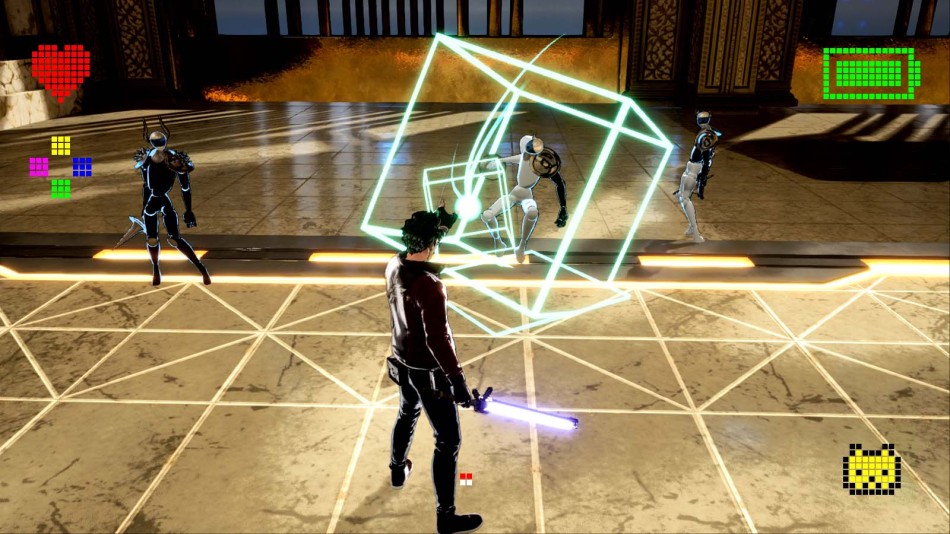 There's no shortage of henchmen to dispatch, so activate a variety of strategic skills with the Death Glove – overwhelm them with a torrent of explosive projectiles, slow down their attacks or send them flying! Customise the Death Glove by trying out different chip combinations to find your best fit.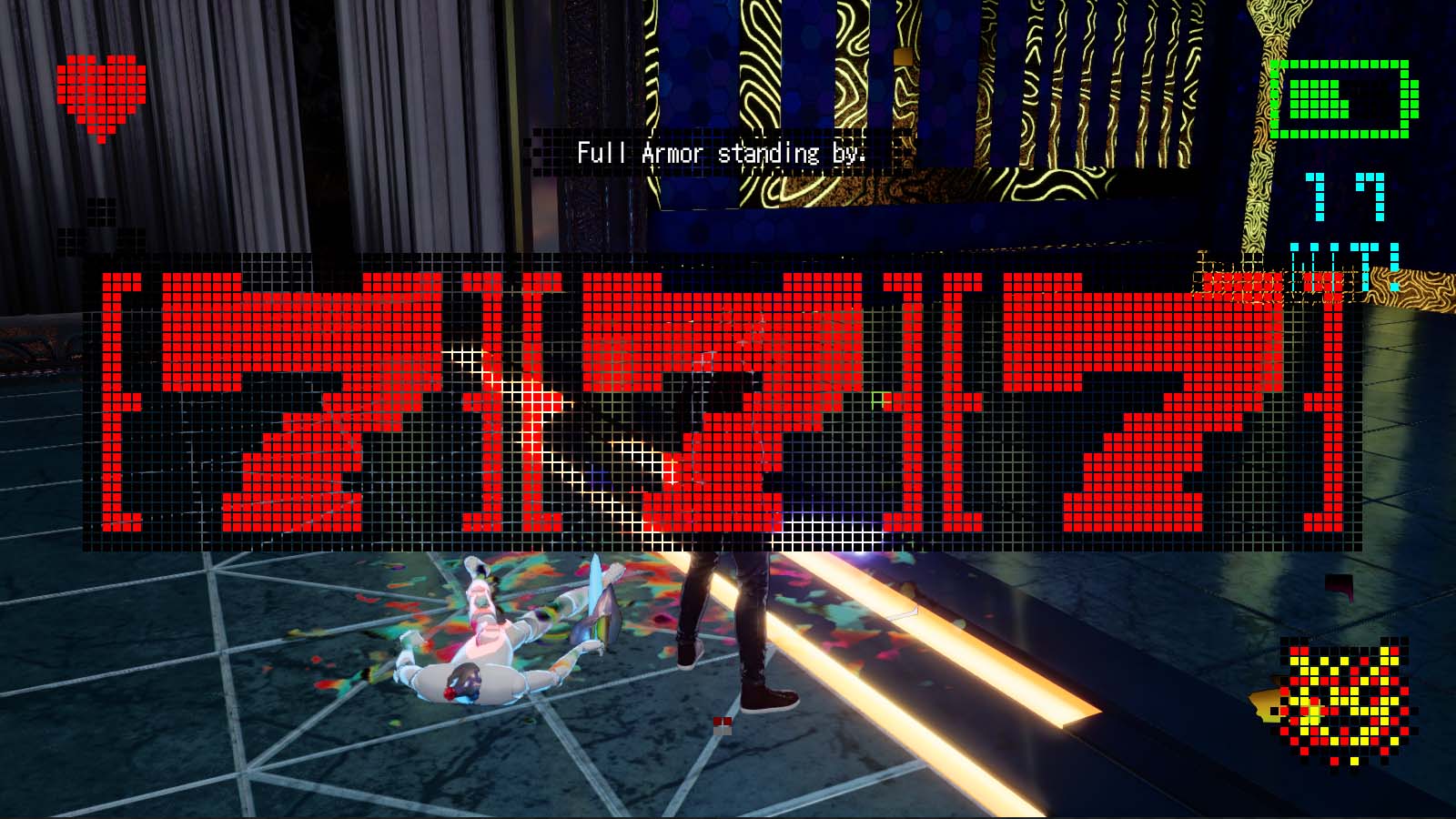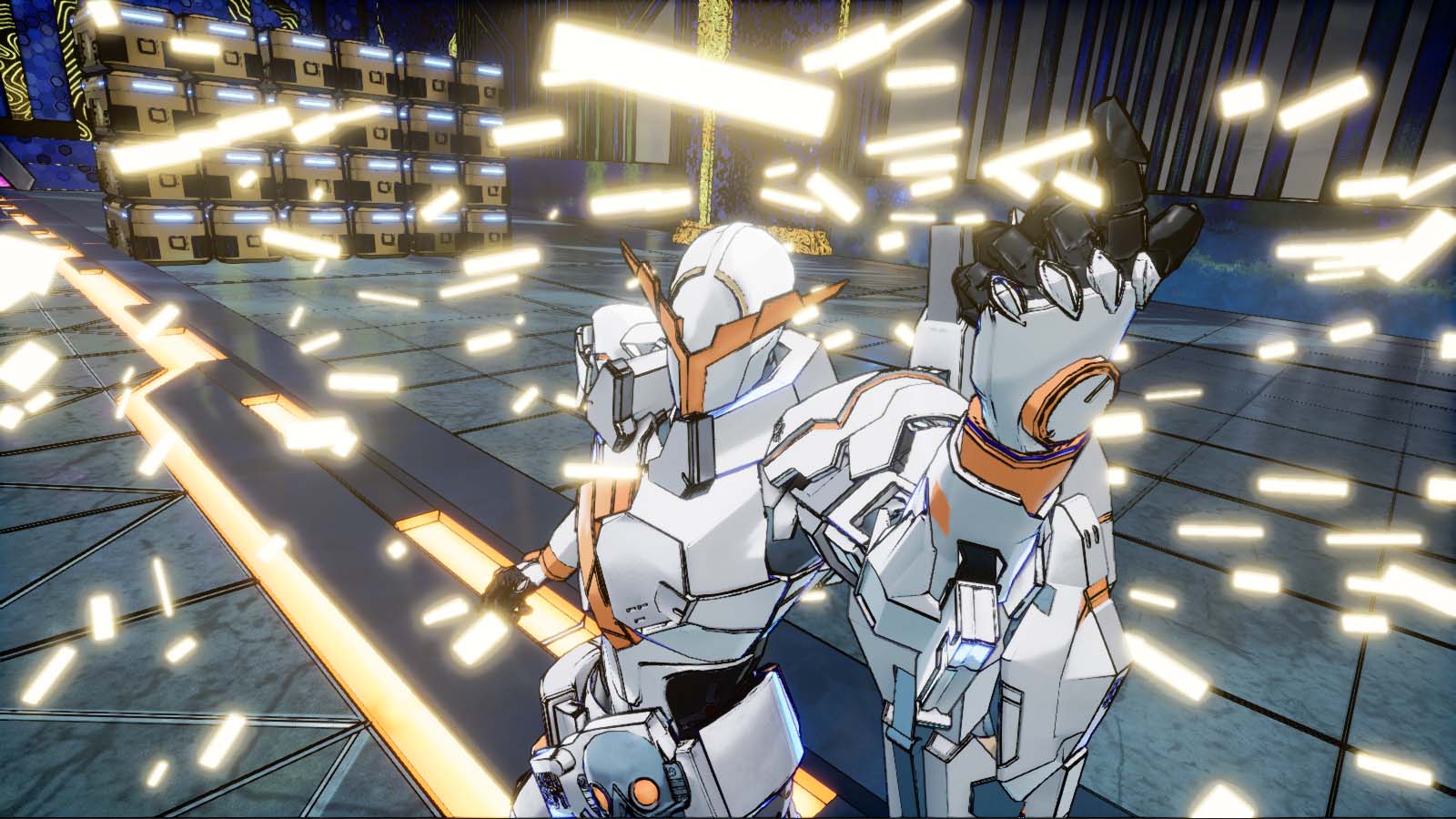 Do particularly well in combat to give the Slash Reel a spin and see what fresh hell you can unleash on your enemies. Moe!
Hit the jackpot to activate Full Armor Travis, a hyper-powered mech suit, in combat. Super moe!

Things are about to get funky real quick!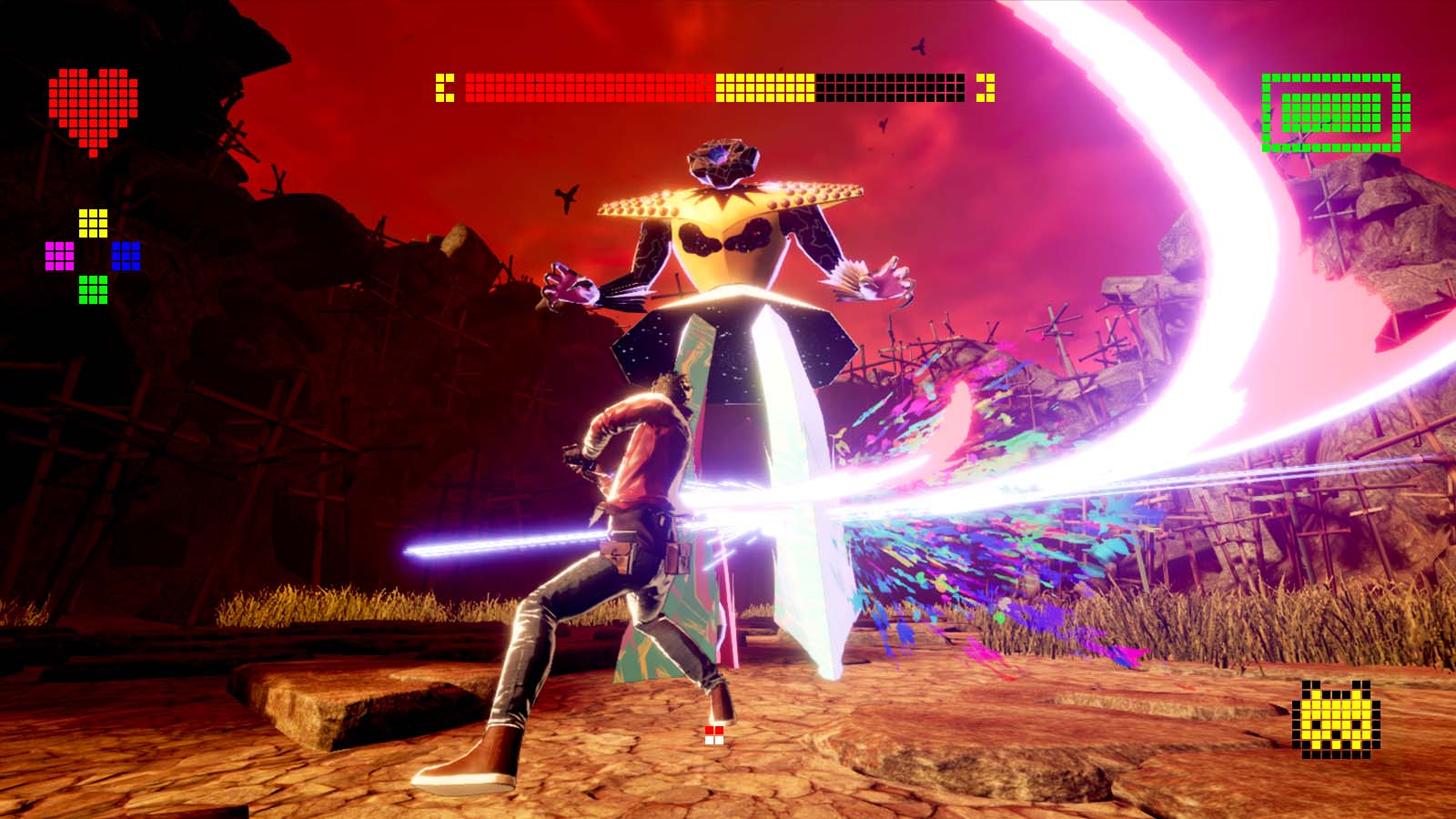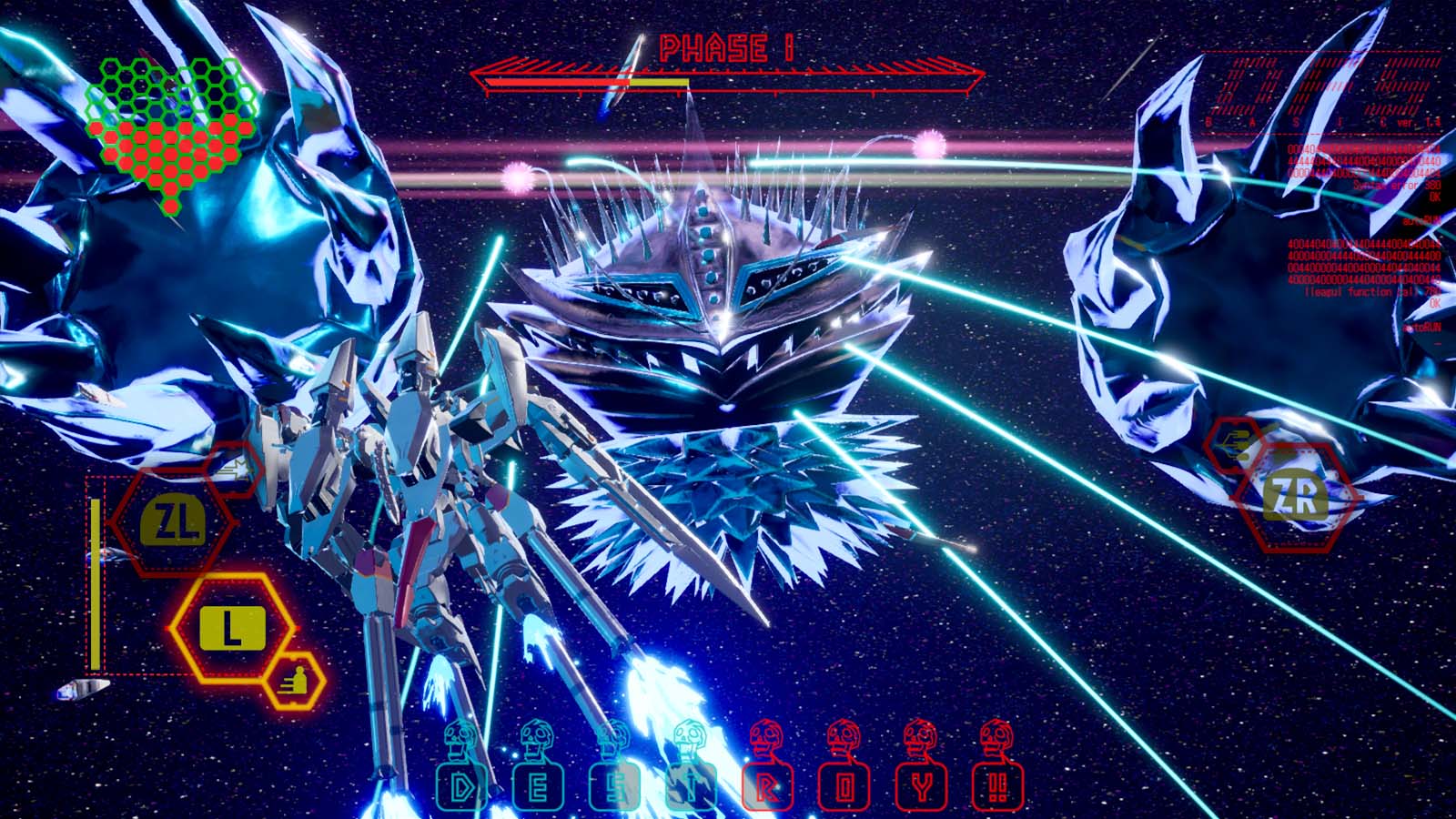 One of Prince FU's yolked up buddies awaits you at the end of each Ranked Match, but be warned: these aliens have some crazy tricks up their sleeves! Anything's game in these boss battles, so be prepared to think outside the box to outwit these space invaders.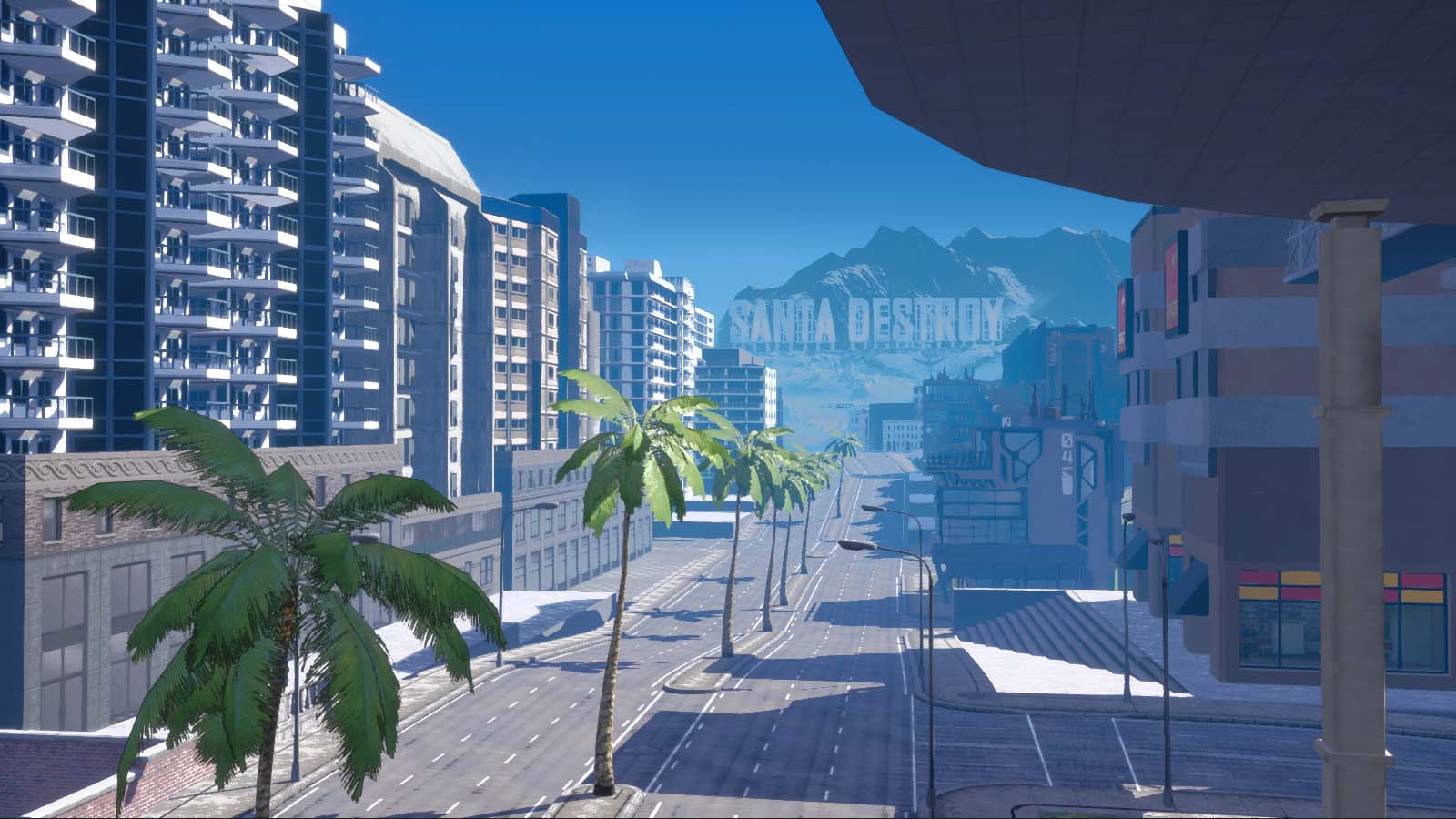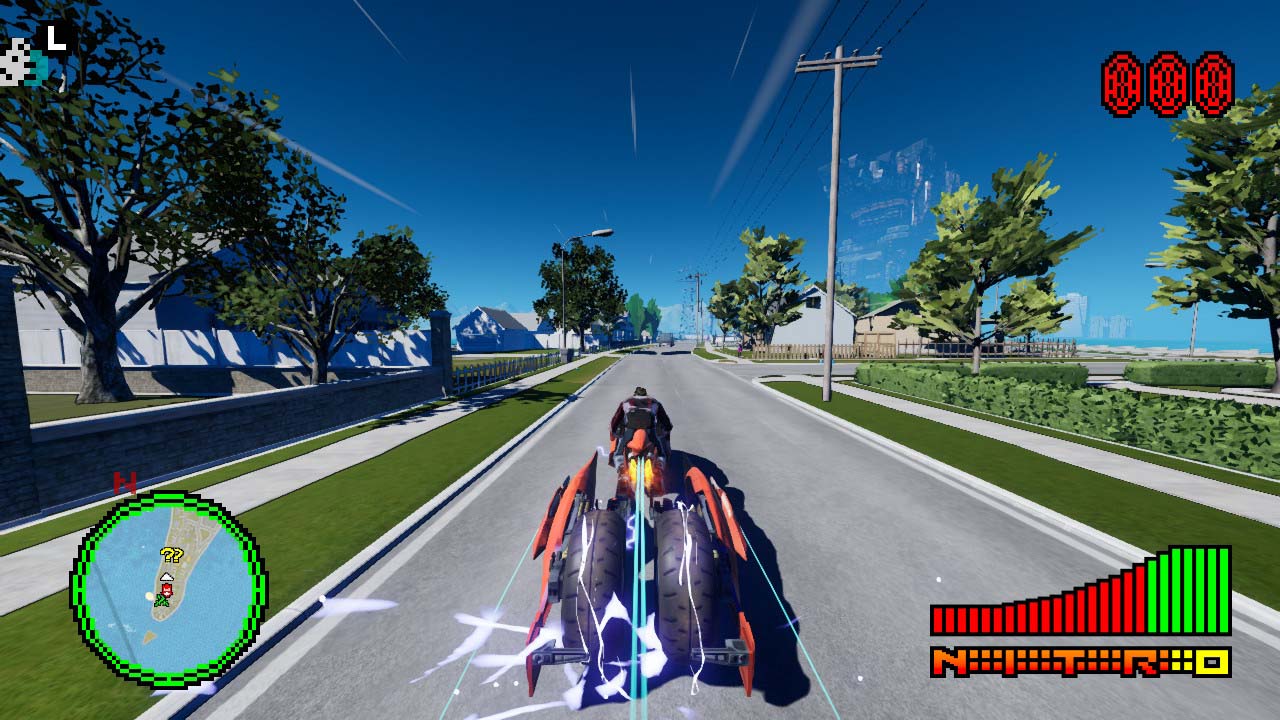 The fate of the world is at stake, but what's the rush? Between Ranked Matches, hop on Travis' souped-up Demzamtiger motorbike and enjoy the sights and sounds of Santa Destroy. There's plenty to see and do – shop for new threads, tinker with your Death Glove, collect figurines or drop by Travis' apartment to play with his pet cat, Jeane.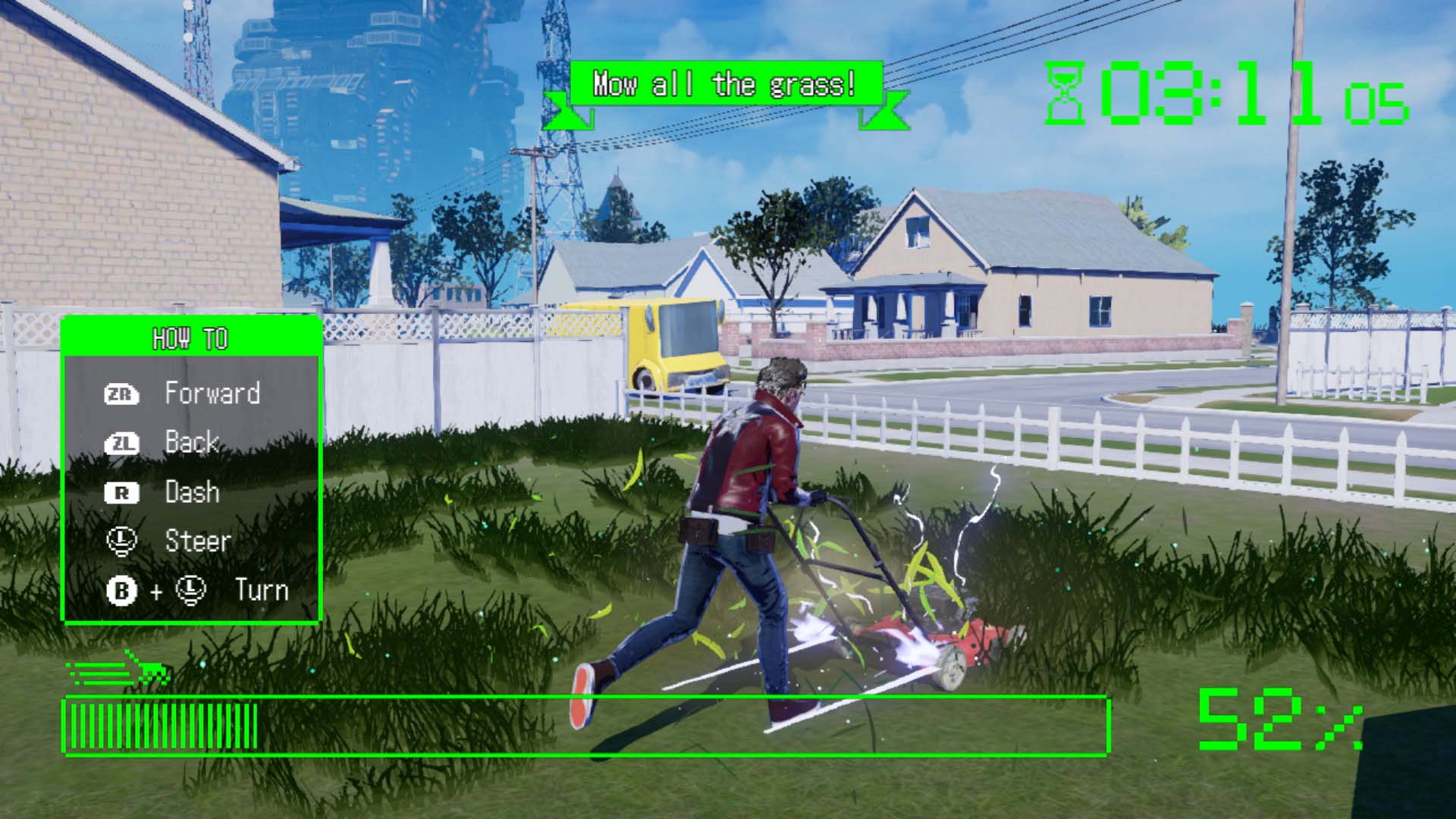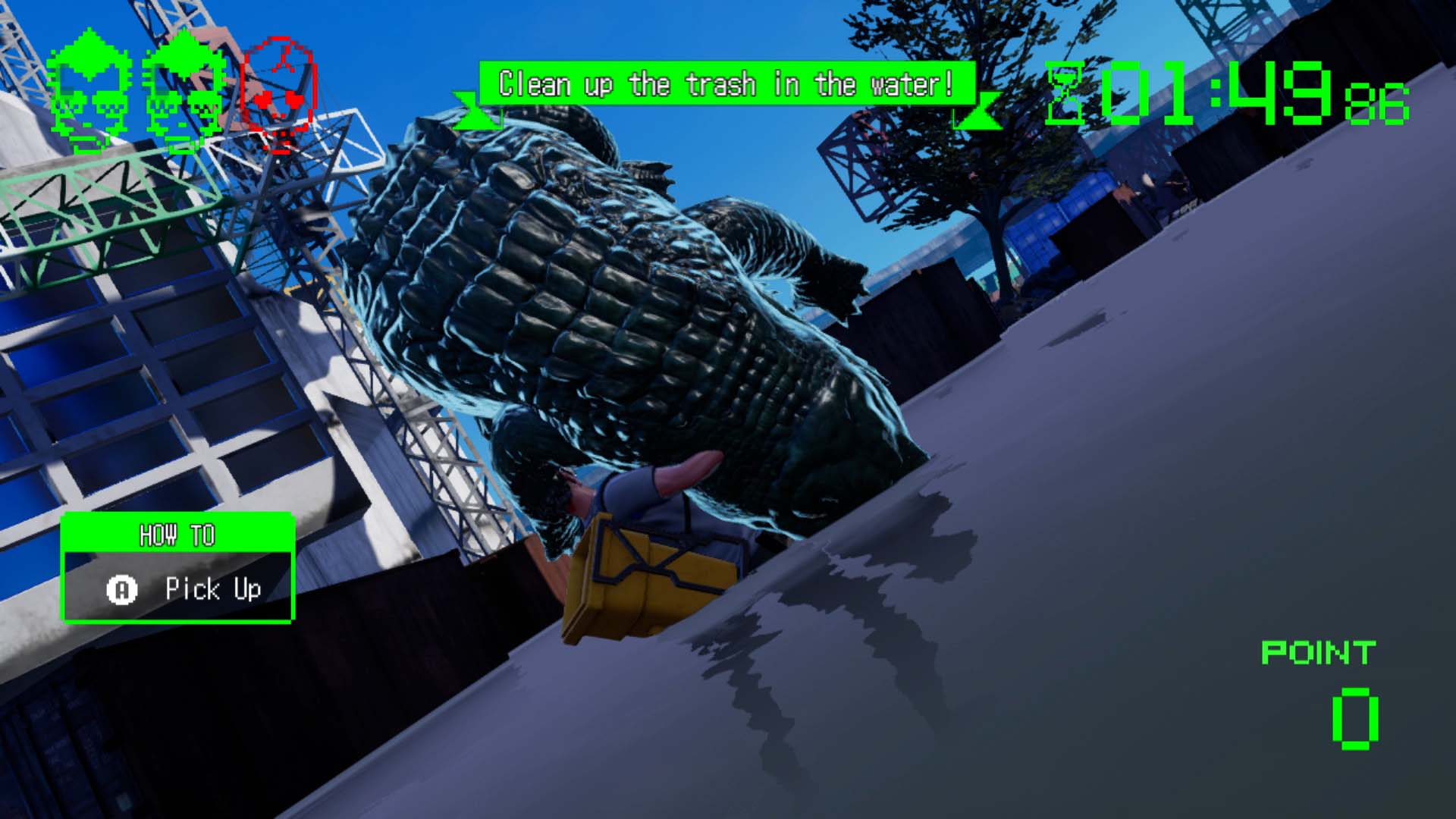 Just remember that the next Ranked Match will be waiting for you when you're ready – ready to pay, that is! Before taking on your next opponent, you'll need to do some odd jobs around town to afford the entry free. Whether it's beating down punks, picking up litter, mowing lawns or suplexing gators, there's no job too deadly or mundane for Travis.


Get one of these rad in-game shirts if you have save data from No More Heroes, No More Heroes II, or Travis Strikes Again: No More Heroes on your Nintendo Switch console. Looking good!