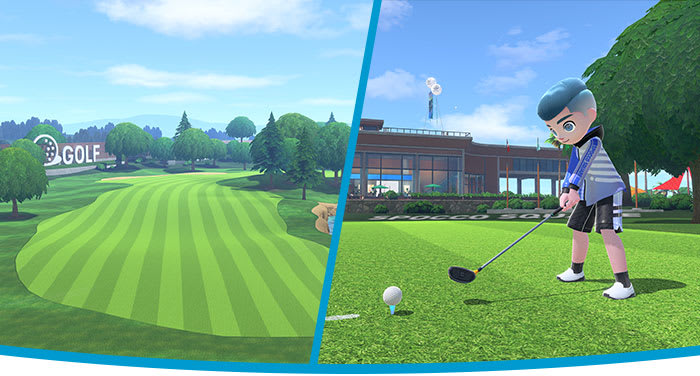 Golf is now available in Nintendo Switch Sports via a free update*!
Take on friends, family and players from around the world in classic competition or eight-player Survival Golf. There are 21 holes for you to try, including returning challenges from across the Wii Sports series!
For more info on everything contained in the free update, check out the full patch notes here.
For more information on how to update your game, please visit this page.
Swing, kick and spike your way to victory in Nintendo Switch Sports for Nintendo Switch!
Grab a Joy-Con controller and use real-world movements to take part in a variety of sporting activities that'll get your body moving. Gather your friends and family to join in the fun on the same Nintendo Switch console, or seek out new competitors in online multiplayer!
Welcome to Spocco Square!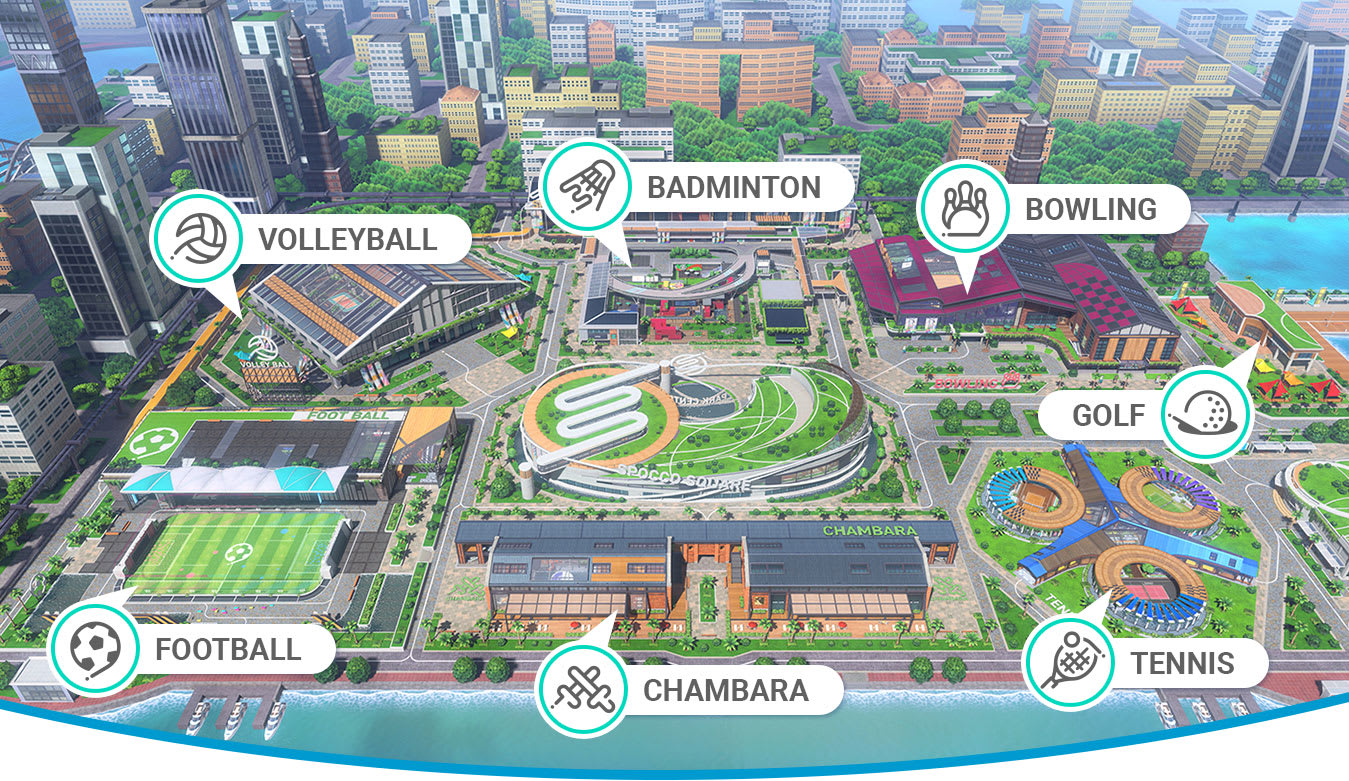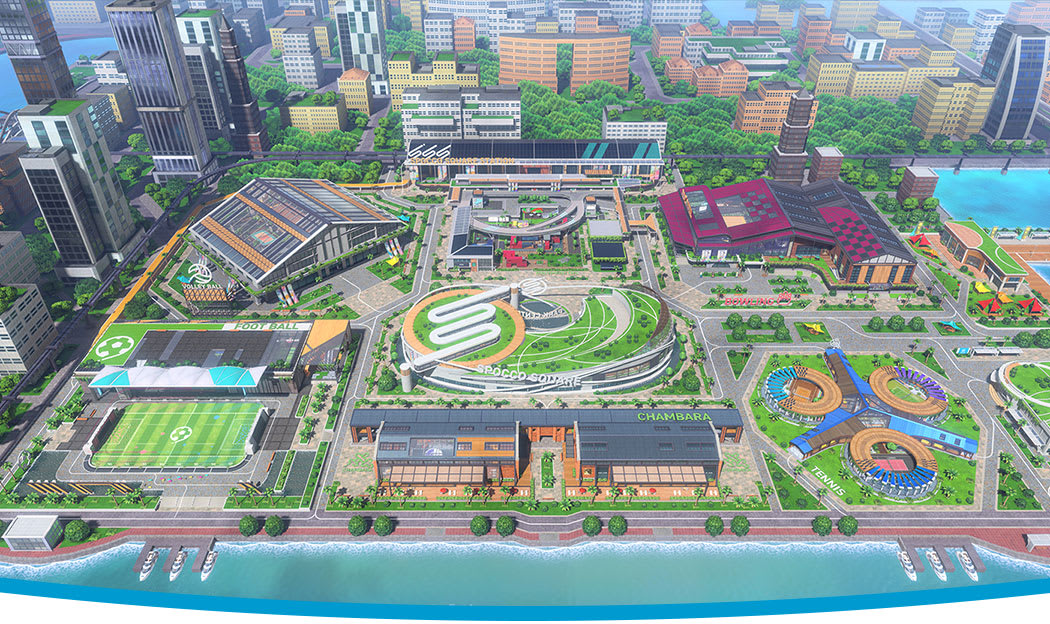 This trendy sports plaza is where the fun begins! From here, you can go for a kickabout on the Football pitch, head to the various courts for a game of Tennis, Badminton or Volleyball, hit the lanes for some Bowling or the links for a round of Golf, or put your swordplay to the test in the Chambara arena.

Take part in intense doubles matches by gripping your Joy-Con like a racket and timing your swings at the right moment to fire shots past your opponent. Adjust your swing to add some topspin or slice to your shots, or even swing upwards for a crafty lob shot!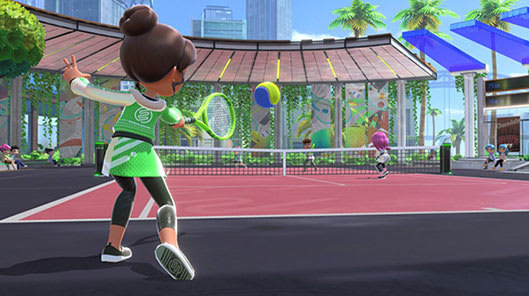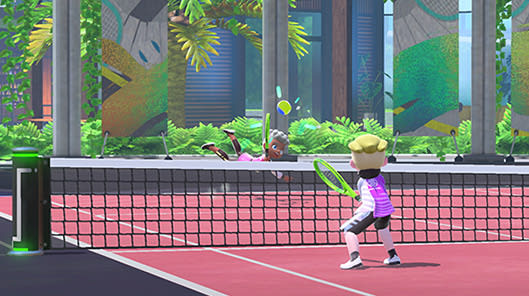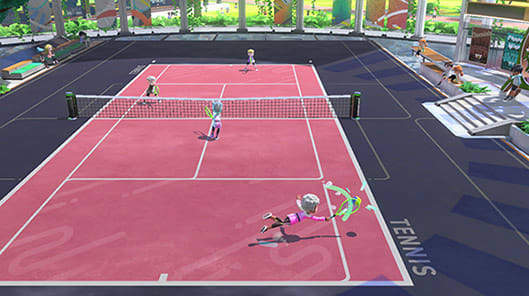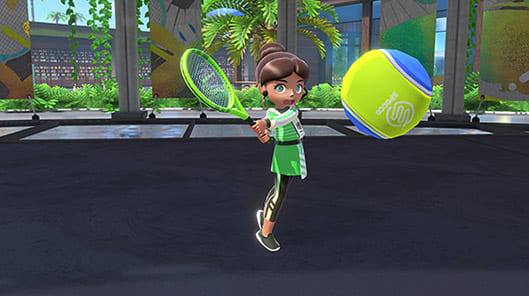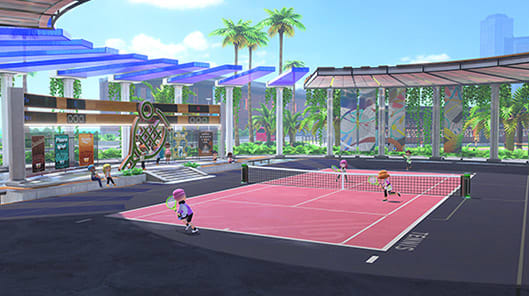 Swing your Joy-Con to roll the ball, adding a little curve by twisting your wrist. Challenge family and friends to a bowling tourney, or put your skills to the test in a 16-player knockout game online**. There are a host of tricky challenges to take on if you're playing solo too, such as moving obstacles to avoid and narrow ledges to bowl down.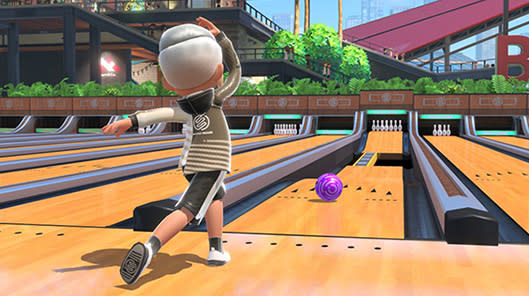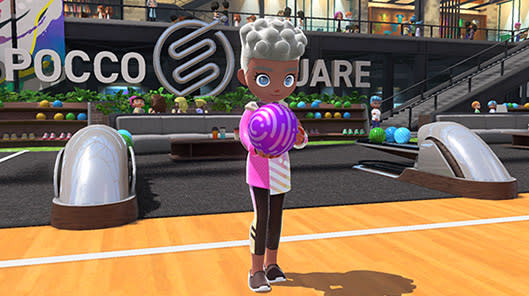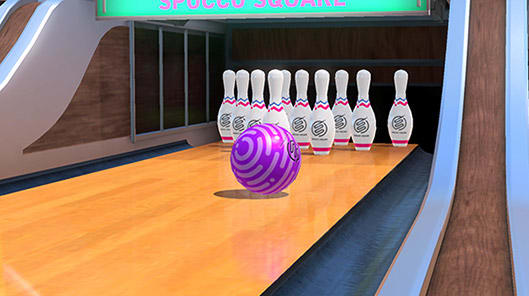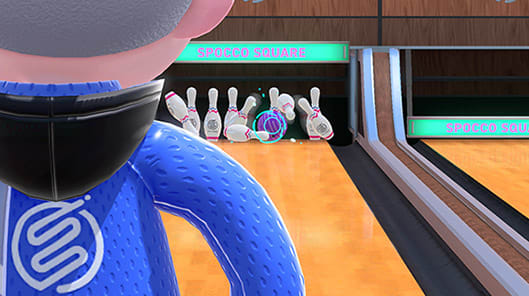 Battle it out in Chambara and drive your rival off the edge of the platform and down into the water below! Swing your Joy-Con to attack, or block your opponent's strikes to create an opening to counter. Choose your weaponry from one of three options each with their own unique playstyles, such as the Twin Swords that can be wielded by using two Joy-Con at once!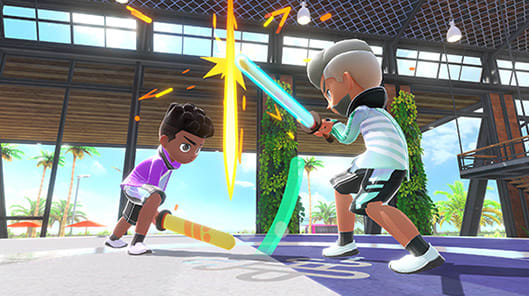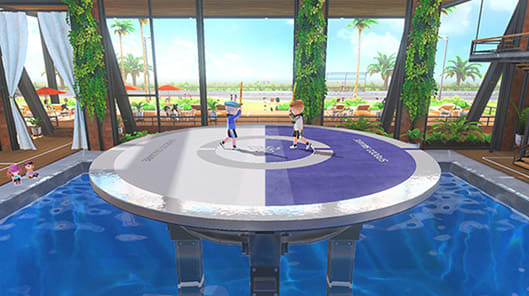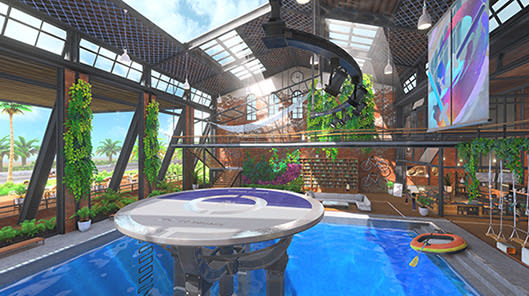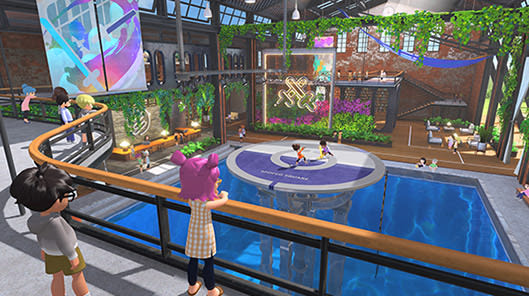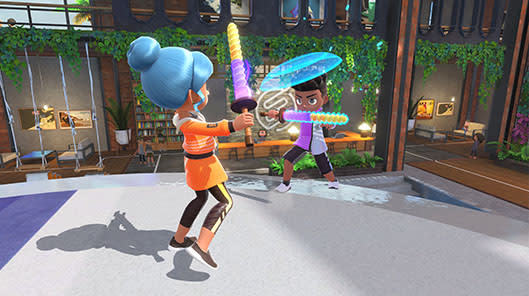 Use a Joy-Con controller to serve, bump, set, and spike the ball. The key to winning is co-operation, so work together with your partner to create openings and score points! Throwing your arms up at the right time will block incoming shots and give you an opportunity to counter too.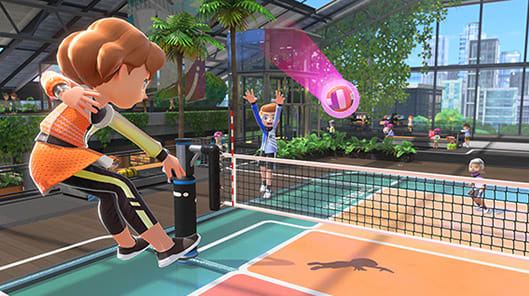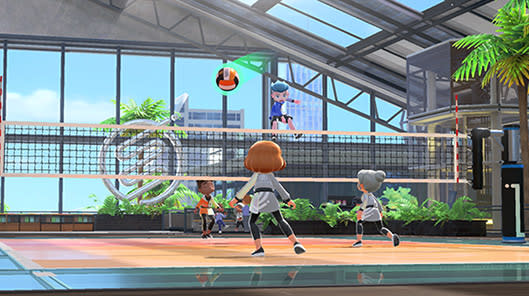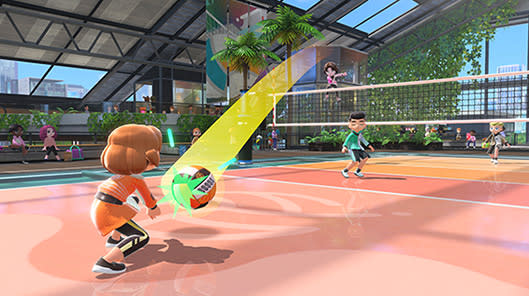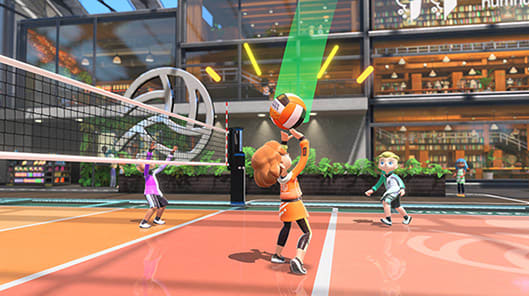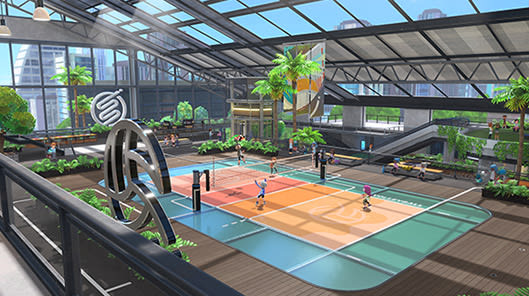 Hold your Joy-Con like a racket and go one-on-one to see who rules the court. Swing left and right to keep the shuttlecock in the air, unleashing powerful smash shots and crafty drop shots to gain the upper hand on your opponent.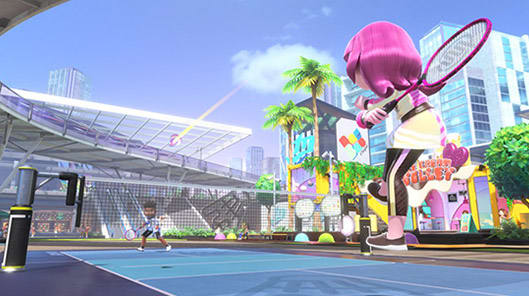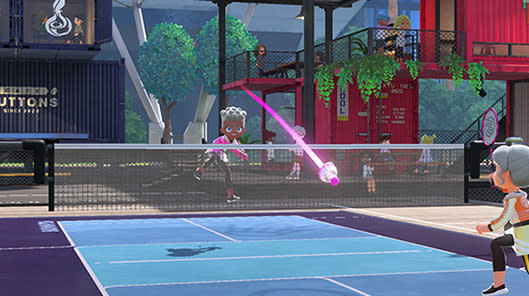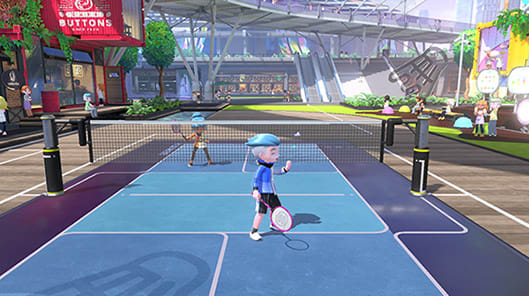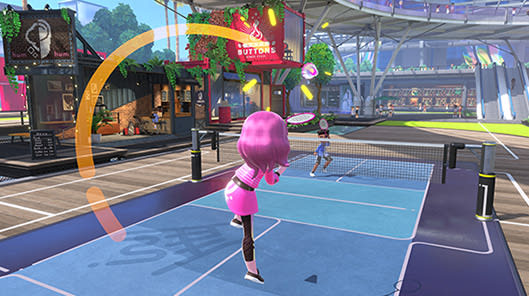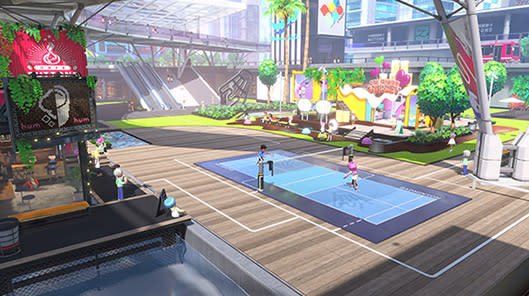 Run into position and use your Joy-Con to send the giant ball flying into the back of the net! Use the Leg Strap accessory (included with the physical version of Nintendo Switch Sports and also available separately) to unleash impressive volleys in both Shoot-Out mode and in one-on-one or four-on-four matches*.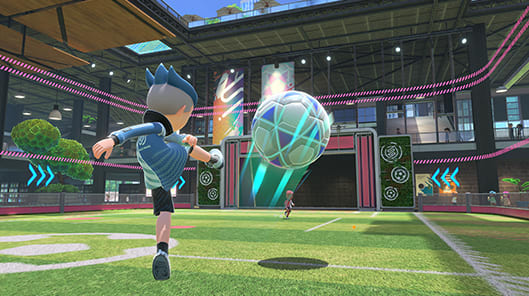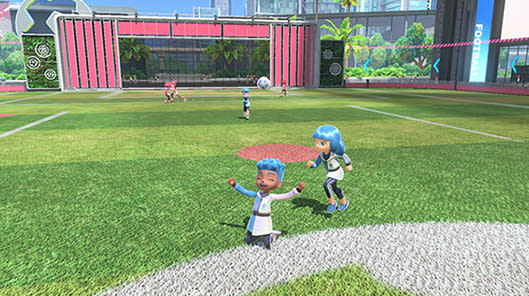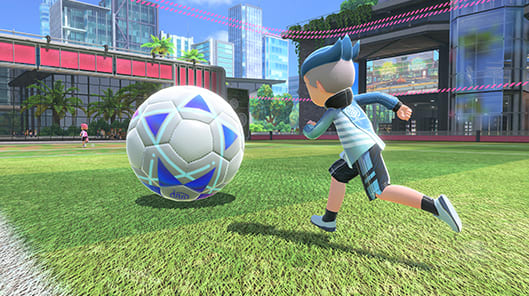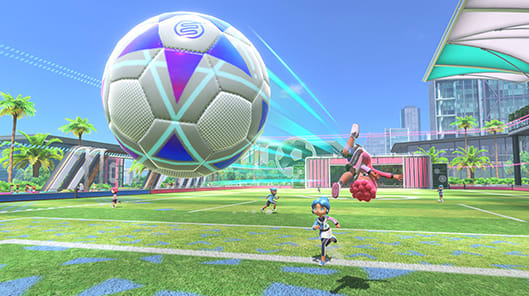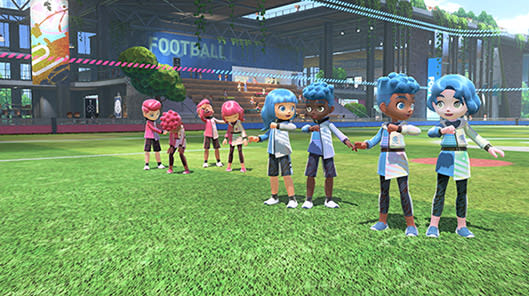 Swing your Joy-Con just like a golf club as you drive down the fairway and sink impressive putts. Twist your wrist to add direction to your shot, but be sure to adjust for the wind! Play on 21 holes from across the Wii Sports series, and take on the world in Survival Golf where eight players tee off at the same time!
Free software update required*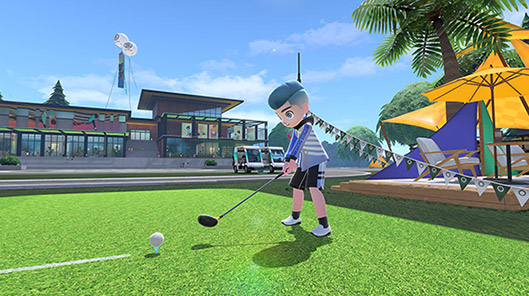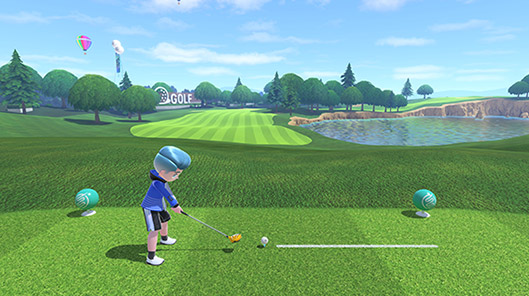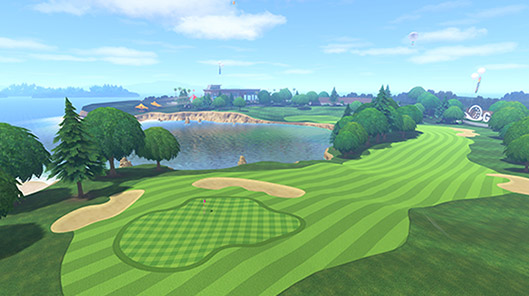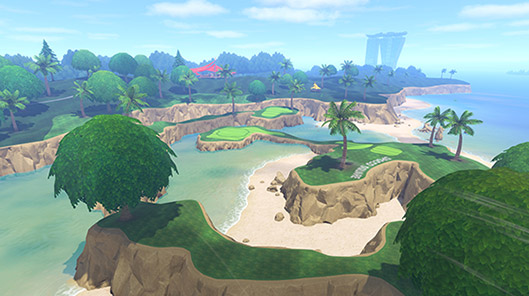 Gather family and friends around the TV for some sporting fun, or connect with them online in a private session.
Whether using voice chat via the Nintendo Switch Online smartphone app** to discuss strategies from afar, or cheering each other on in local multiplayer, there's always a way to rally the team.
You can also challenge yourself against random opponents online and really put those sports skills to the test!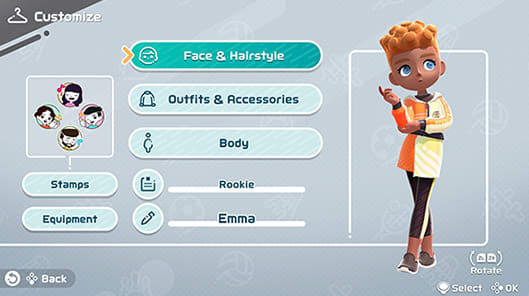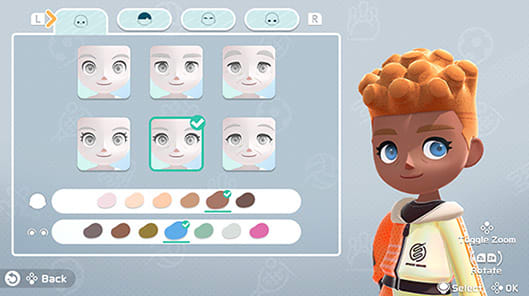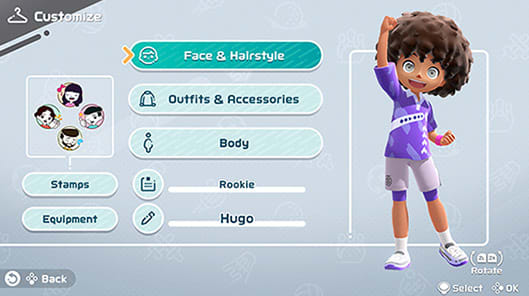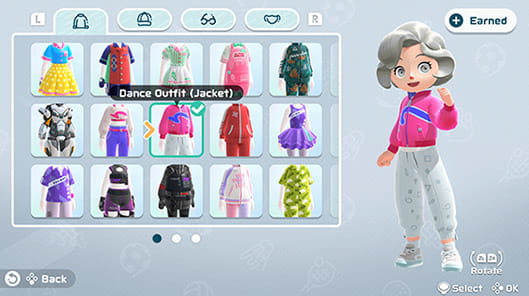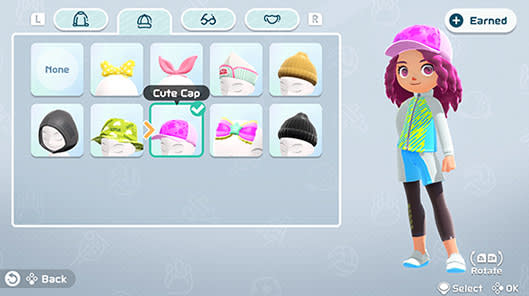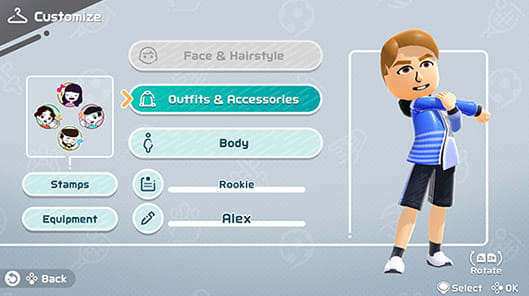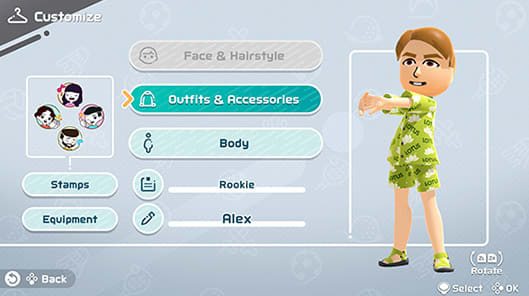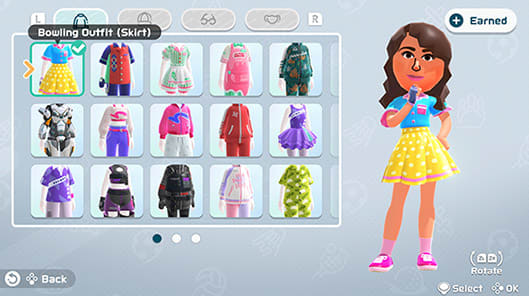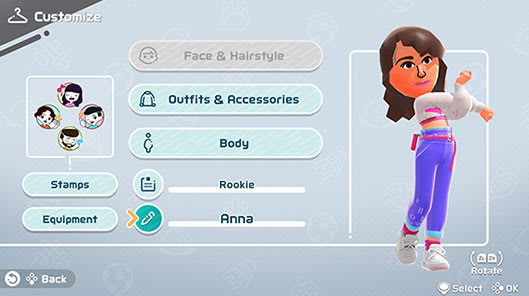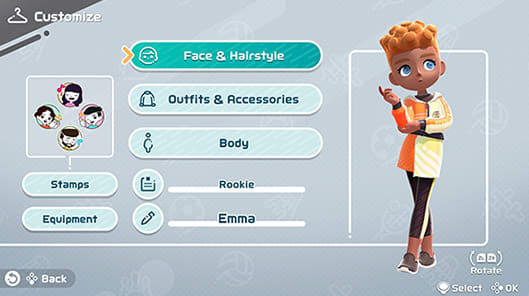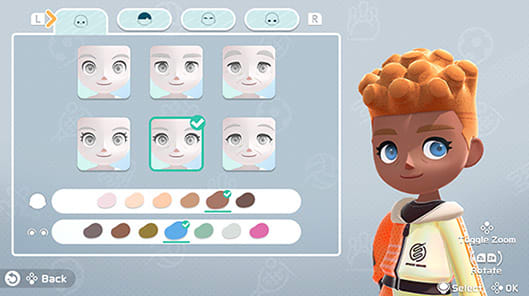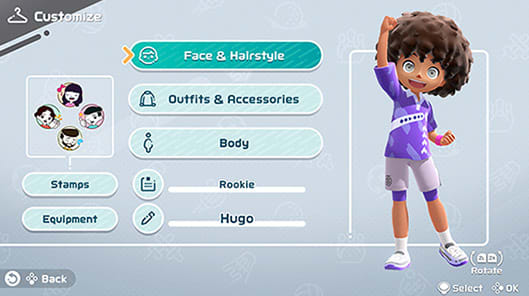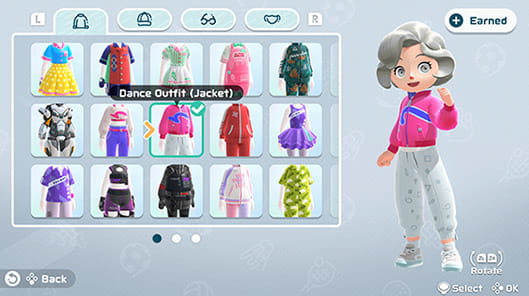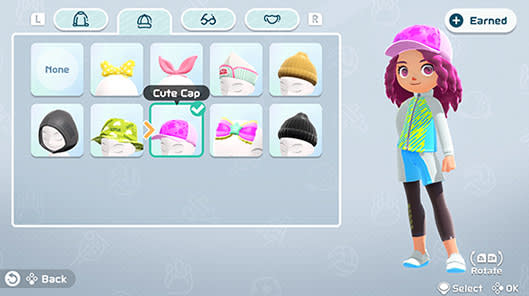 Earn all sorts of cool gear for your character to wear as you play! Gather points by competing in matches online and redeem them for a snazzy new look. The selection refreshes every week so be sure to play regularly to see what's up for grabs.
You can play as your Mii character too if you prefer!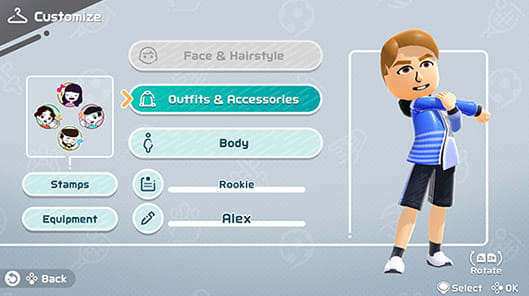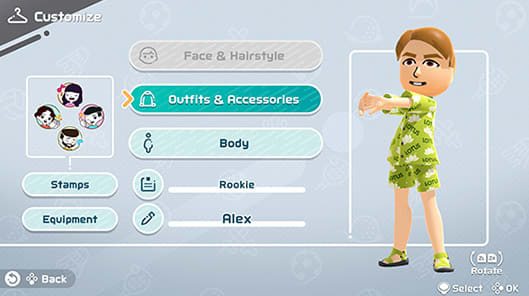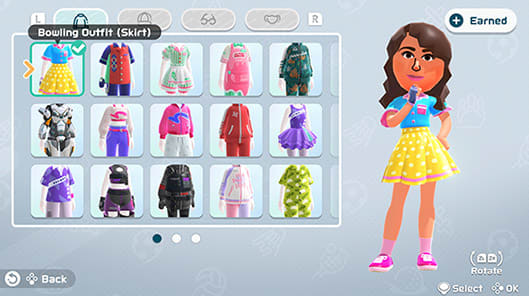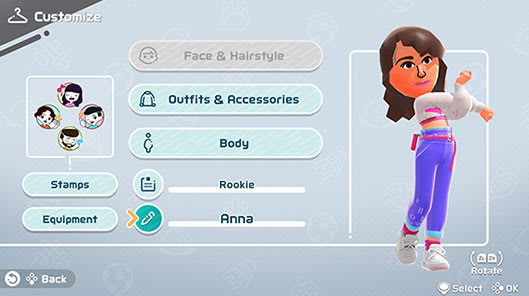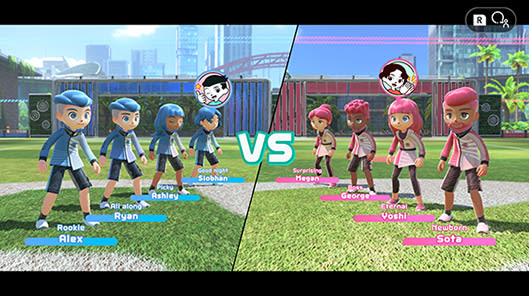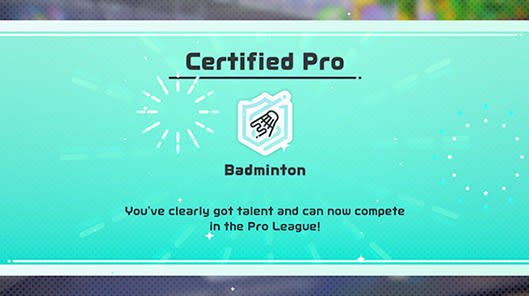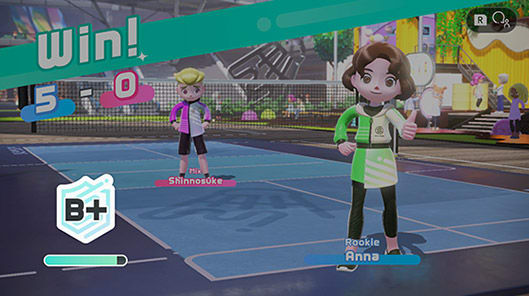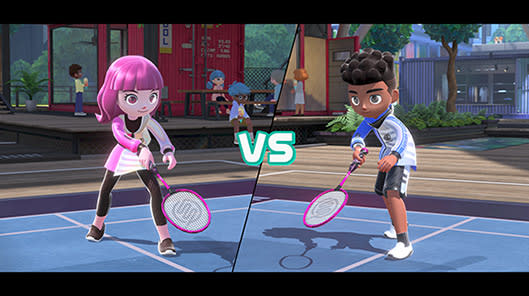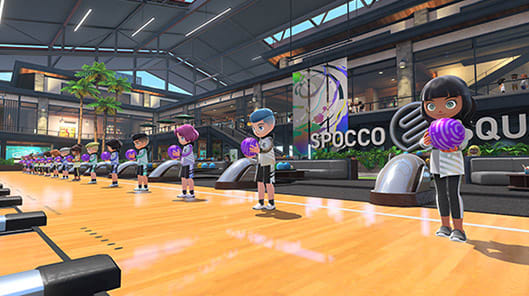 If you're up for the challenge, try aiming for Pro Certification in each sport. Jumping online to compete with players all over the world will give you the chance to increase your Pro League rank. There are dedicated achievements to earn along the way too, so there's plenty to spur you on as you work your way up the ranks!
*Free software update required. Broadband internet connection required to download software updates. The registration and linkage of Nintendo Account and acceptance of the Nintendo Account Agreement and Privacy Policy are required.
**Users must be aged 13 or above and have a Nintendo Account in order to use this service.