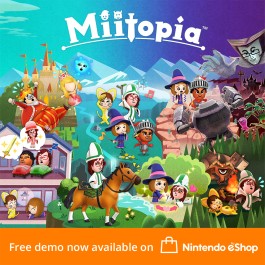 A free demo of Miitopia is now available! Create your Mii gang today and if you decide to purchase the game, you can carry over your progress to the full version.

You can download the Miitopia demo from Nintendo eShop on your Nintendo Switch, or via this gamepage*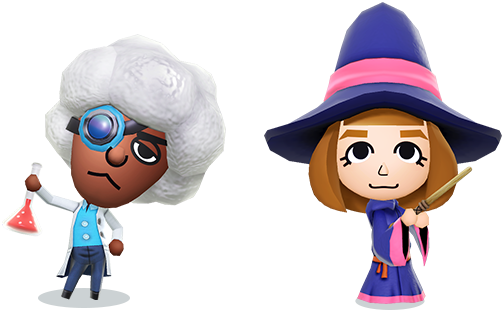 Set off on a whacky, whimsical adventure with a cast of friends in Miitopia on Nintendo Switch! Create your own party of Mii characters and face off against the Dark Lord, who has stolen the faces of Miitopia's residents – including that of the King! Reclaim them and restore balance to the kingdom through the bonds of friendship.
Who will join your quest?
Create Mii characters based on real-life friends and foes and populate your own Miitopia! Fashion your own Mii hero to your liking and cast whoever you want in the starring roles – from the courageous party joining you on your expedition, to the big baddie The Dark Lord himself. It's your own personal adventure!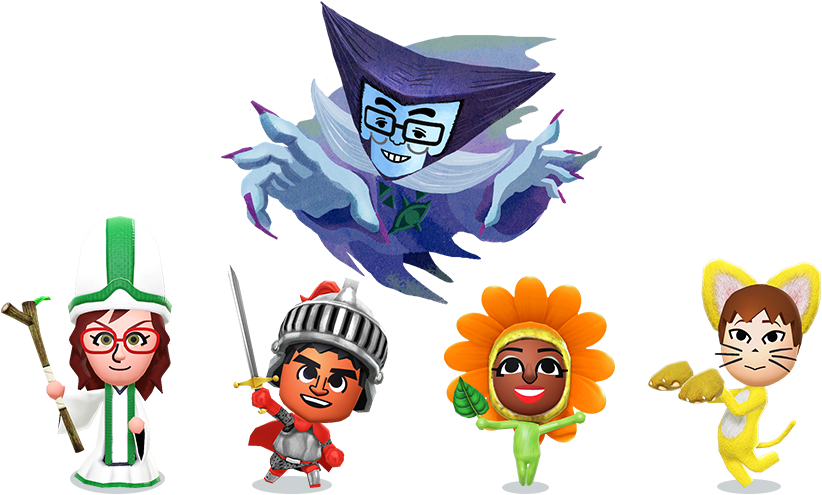 Battle enemies with your sister, hang out in the inn with your crush, or enlist a classmate in your battle against the Dark Lord.
Mii characters can be created and added to your own personal Miitopia through your Nintendo Switch Mii creator. You can also borrow a colourful cast from friends**. Here's how!

Face off against eccentric enemies

Explore, find treasure, and encounter goblins, golems and…hamburgers? The Dark Lord's minions take many different shapes and stolen faces, each stranger than the last! Face off against these peculiar foes in battles full of twists and turns.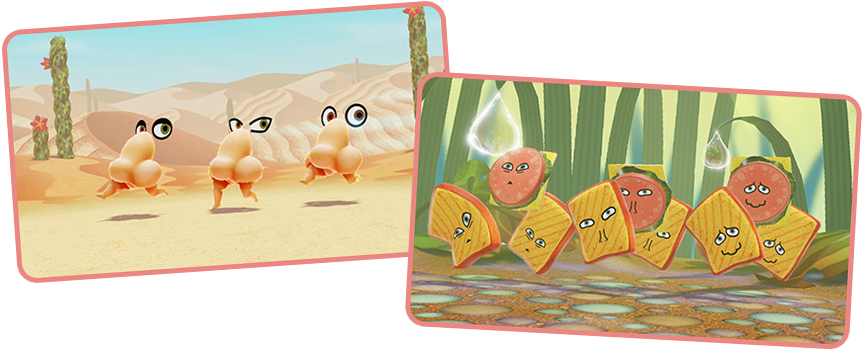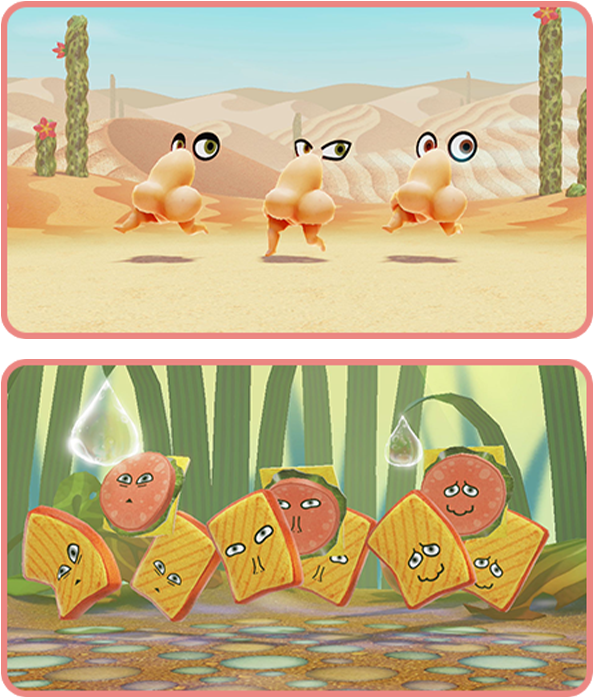 You decide what actions your Mii character will take – healing, casting spells, or rushing head on. Your party members, however, have minds of their own! Personality, jobs and friendships between party members all matter. Your rambunctious brother may show off by dealing double damage, while your stubborn friend may refuse to lend a helping hand. Anything is possible!
Don't want to wield a sword or a staff? Then battle with your microphone as a Pop Star or swing a pan at enemies when you select the Chef! There are plenty of jobs to choose from for you and your party.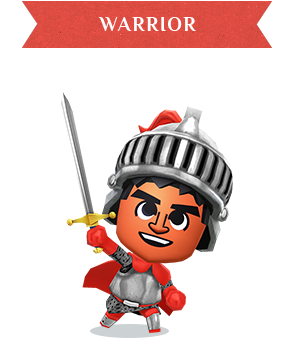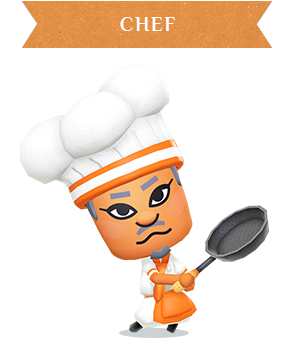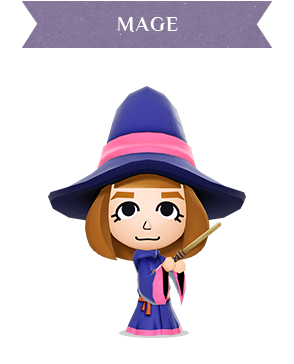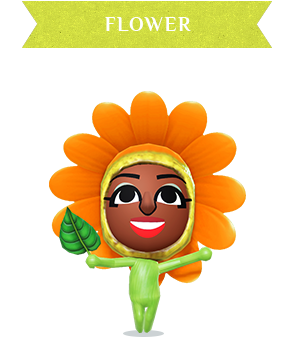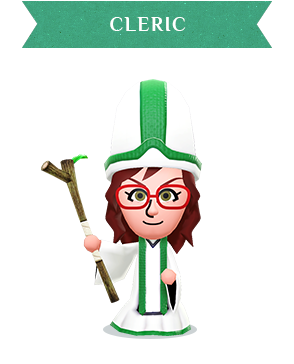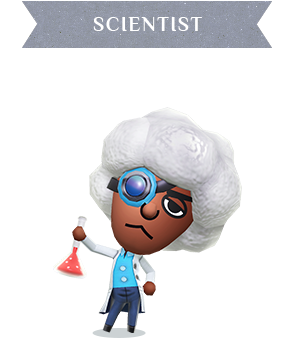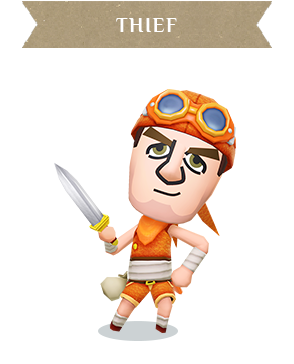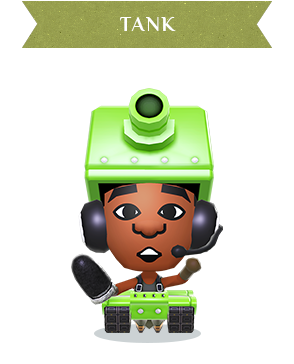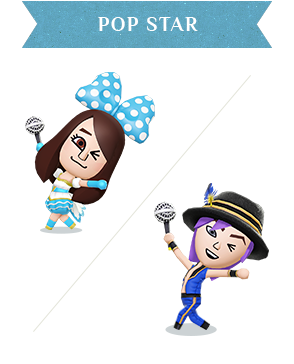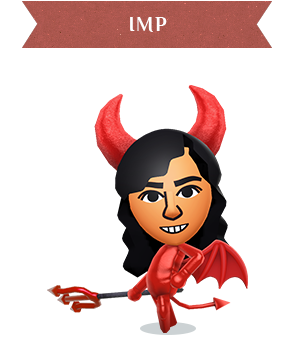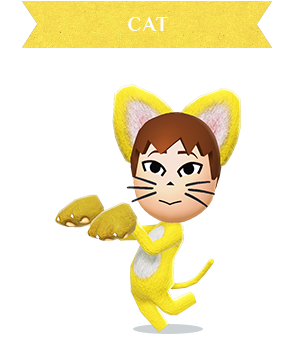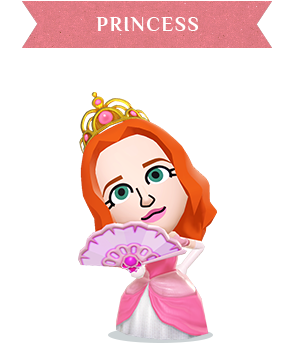 Build relationships through
inn-teractions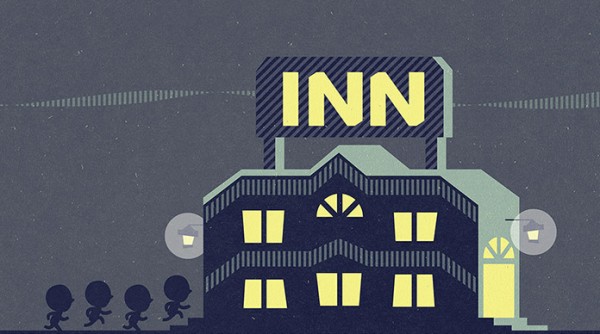 Rest at the inn after defeating fearsome foes and nurture the bonds between your Mii characters. Place party members together and watch their friendship evolve. Send your characters on outings to the café, cinema, and more. No two friendships will be the same! Expect hilarious interactions, random exchanges, and out-of-the-blue situations that will make your adventure your own.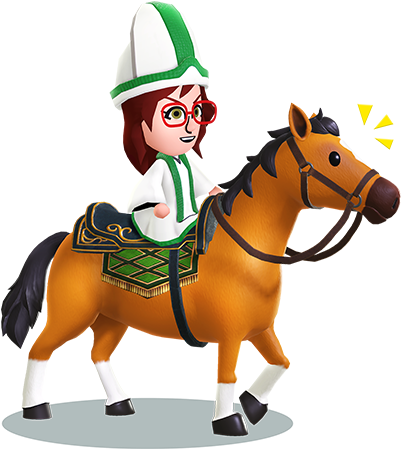 Your party is completed by a trusty horse companion. Spend time with it and it'll reward you with its loyalty! Your horse will lend a helping hoof in battle, assist you by making mounted attacks and always stand by your side.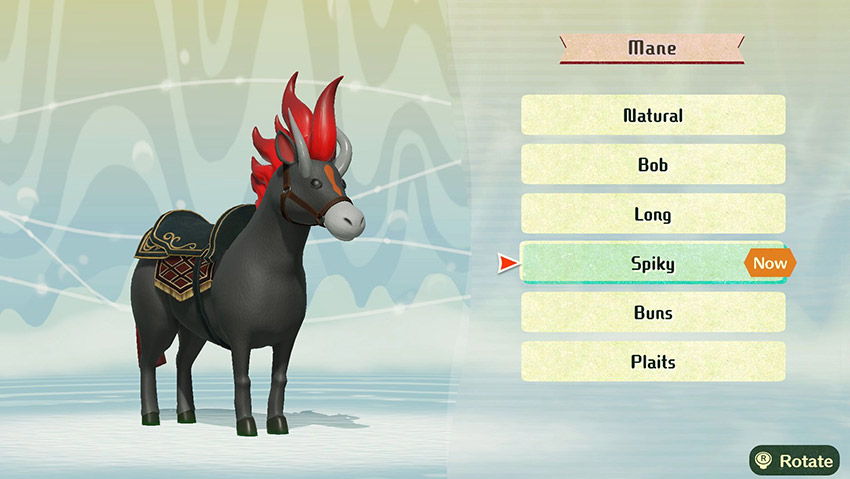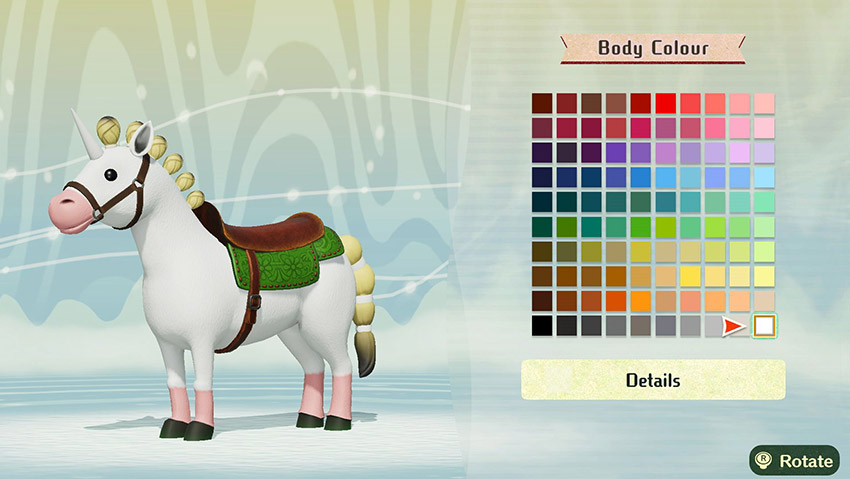 Let's face it – everything is better with a personal touch. Spruce up your Mii characters with a variety of fun customisation features. Try on glamorous wigs, go wild with colourful hairstyles, and unleash your creativity with battle-ready makeup!

Want a cool costume to match your new look? Then scan a compatible amiibo for some fashionable outfits that might remind you of some familiar faces.
Available with Nintendo Switch Game Vouchers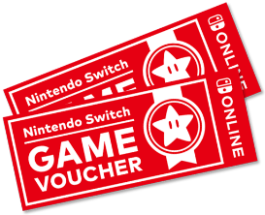 If you're a Nintendo Switch Online member, there's an exclusive offer available to you: the Nintendo Switch Game Vouchers programme! It allows you to buy two Nintendo Switch Game Vouchers for just AU$134.95 / NZ$148.45. Each voucher can be redeemed for a download version of any game from the programme's catalogue, so you can get two games together – such as Miitopia and Animal Crossing: New Horizons – at a reduced price!