Party like a
superstar

in this classic collection

Calling all superstars! Get ready to PAR-TAY with five classic boards from the Nintendo 64 era and 100 minigames from across the series in Mario Party Superstars for Nintendo Switch.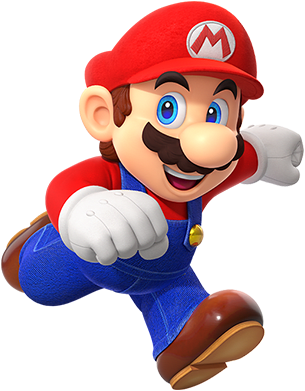 You are the
superstar

!

Set out to become a superstar in Mario Party mode, a fun-packed board game where fortunes can change in the blink of an eye. This, and all other modes, can be played online*!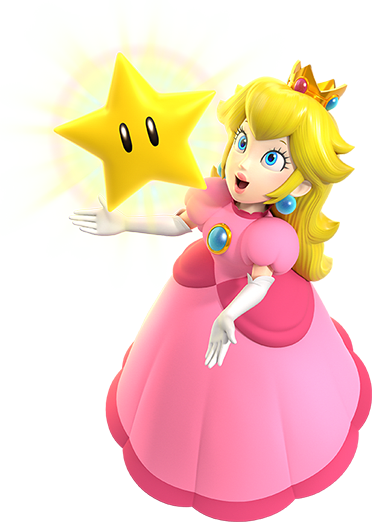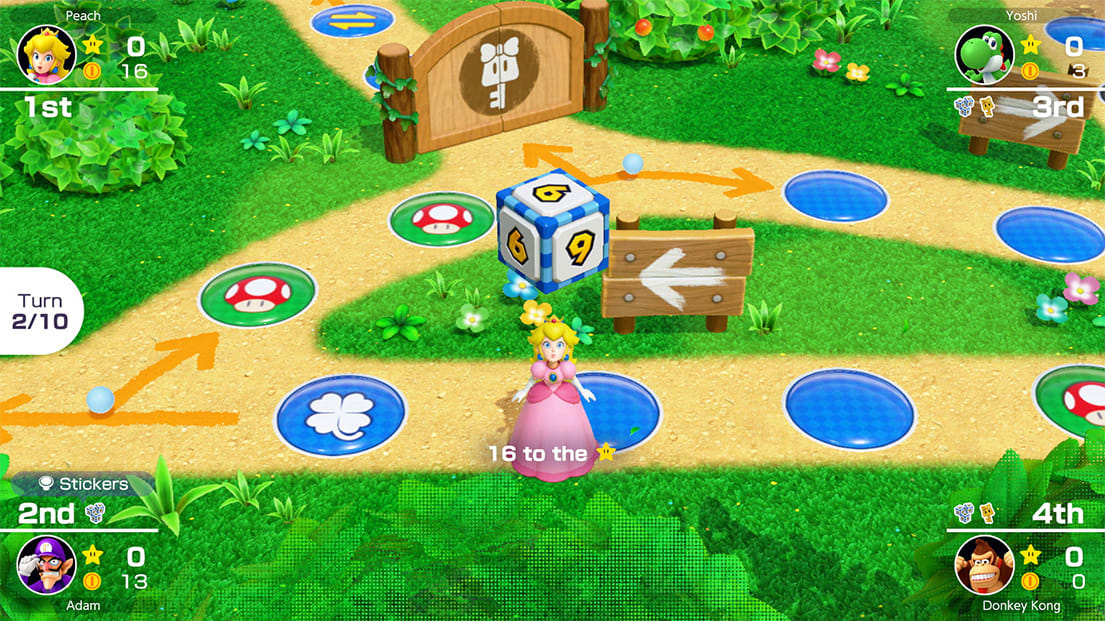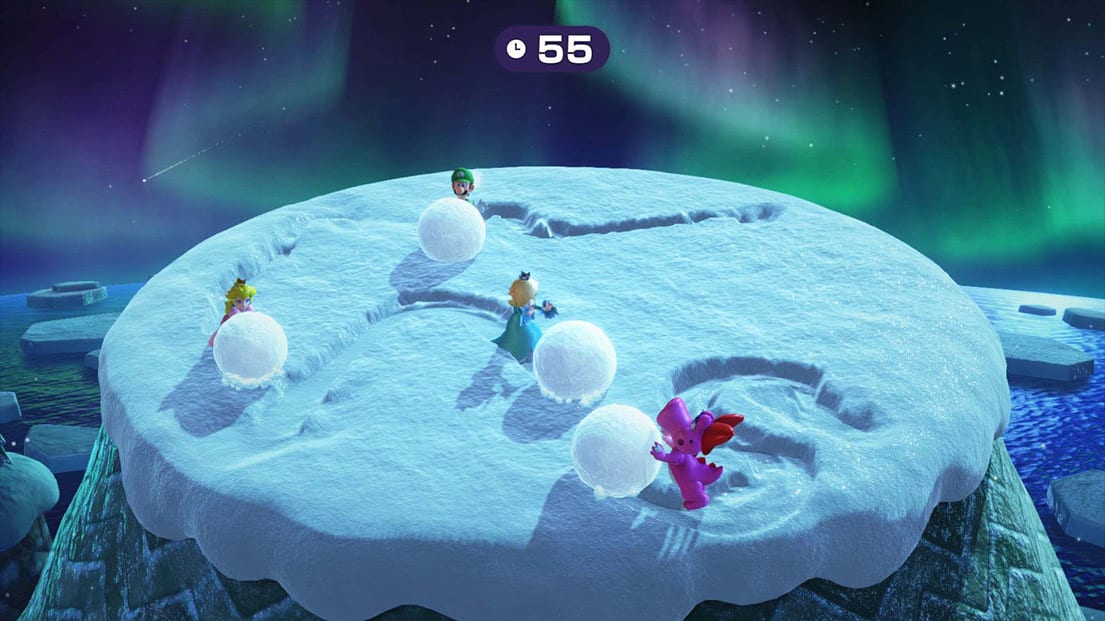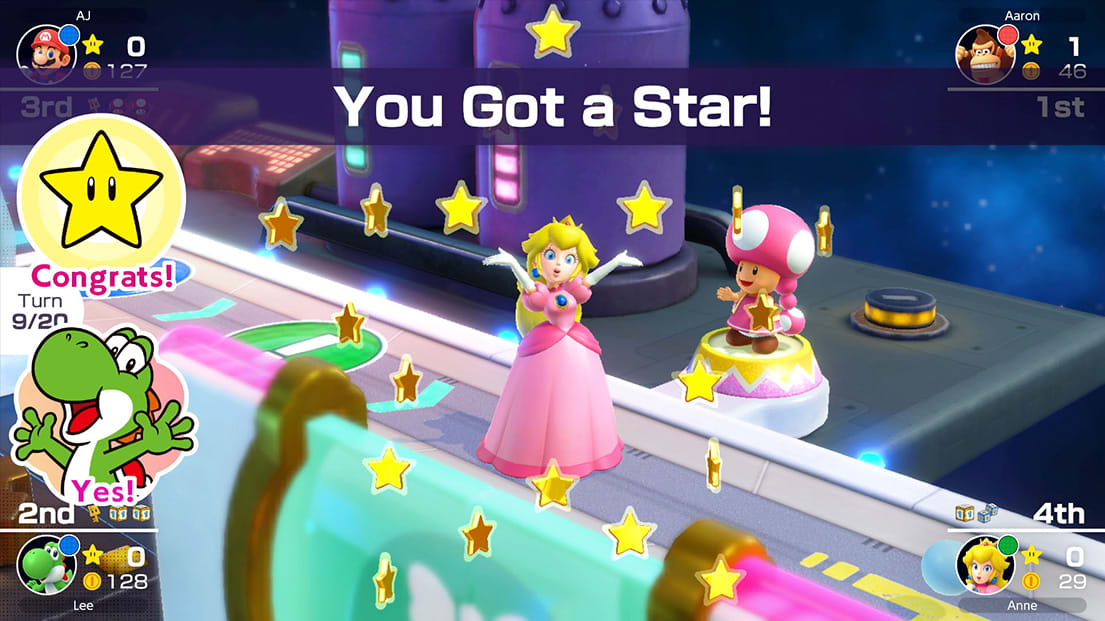 Roll the dice to journey across the board, collecting coins and triggering special events as you go.
Each round ends with a minigame. The better you do, the more coins you earn!
Spend your coins on items or Stars. Whoever gets the most Stars is the winner – the superstar!
You can set the rules to suit your mood or even the odds. Choose the number of turns, what types of minigames you'll play and how many Stars each player starts with.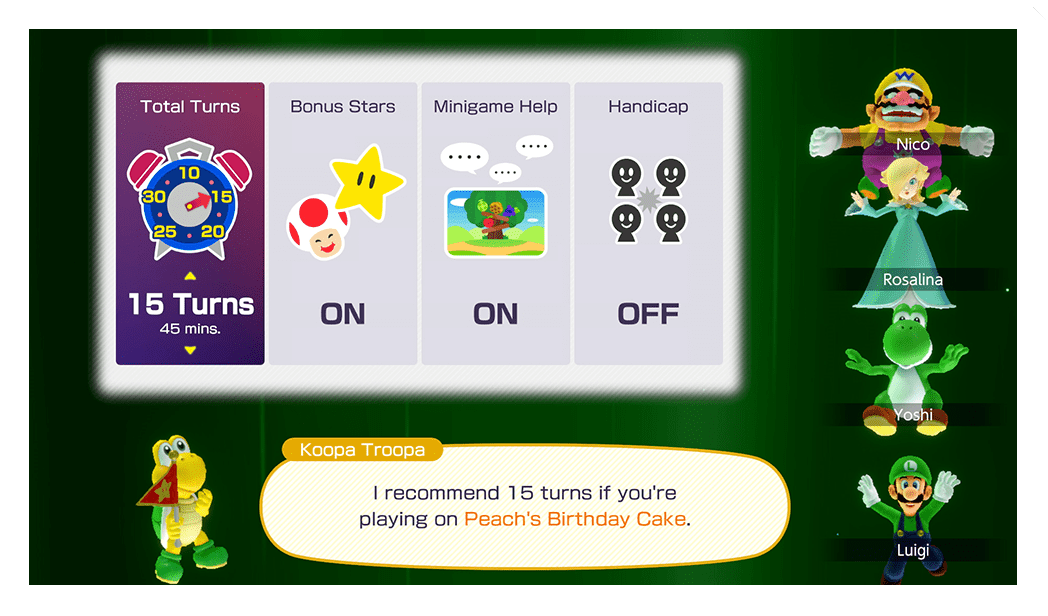 All a-board!
The action takes place on five classic boards from the Nintendo 64 Mario Party games.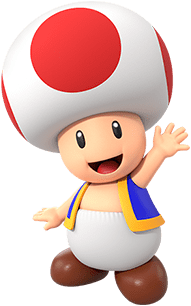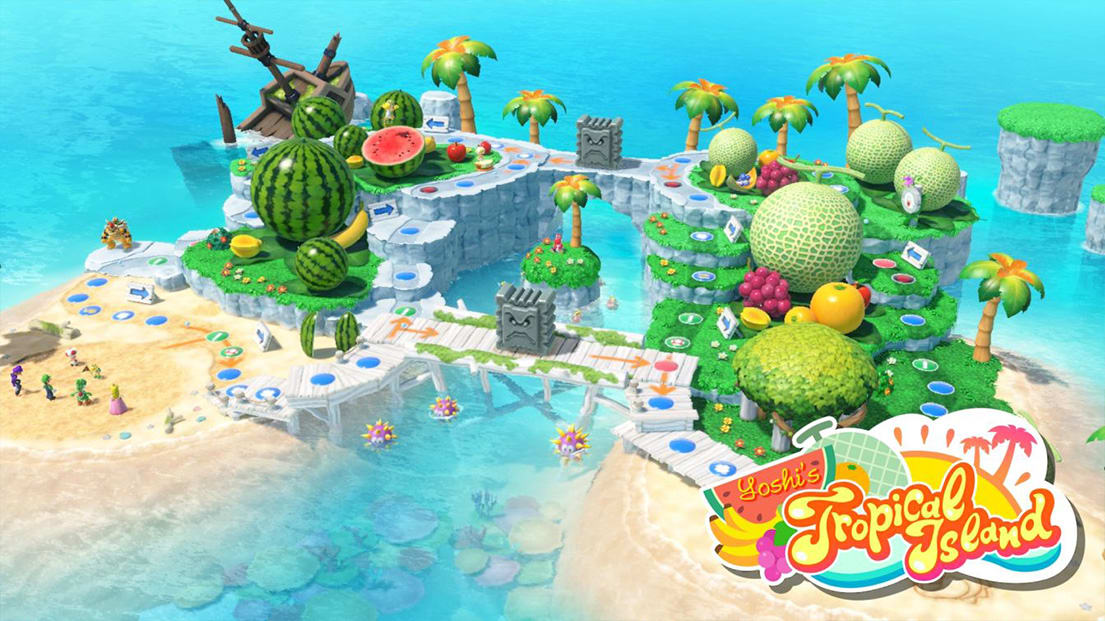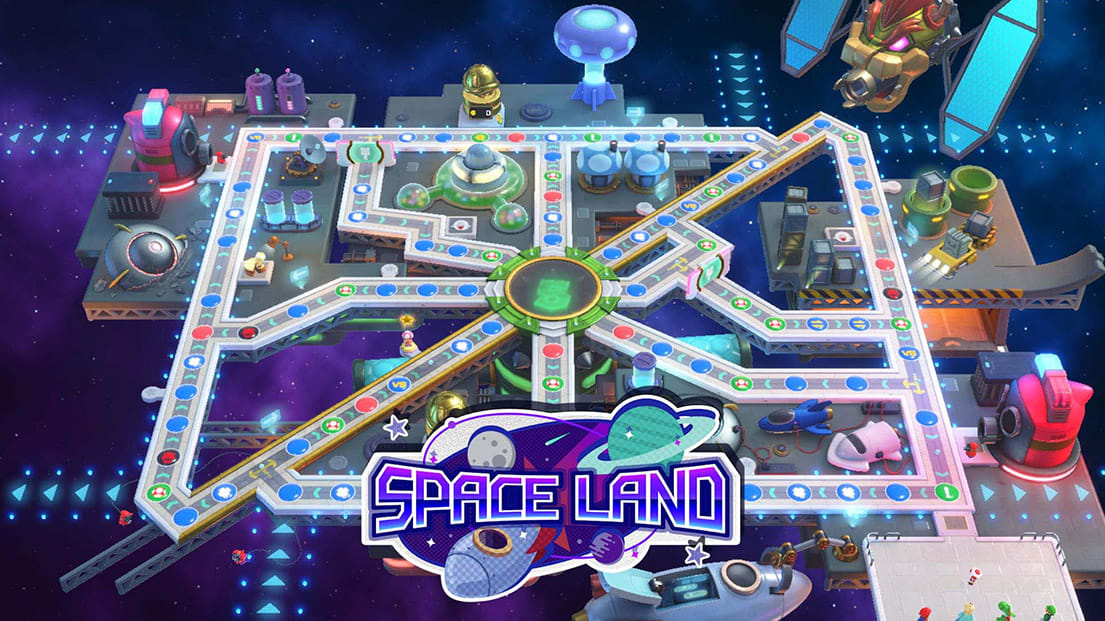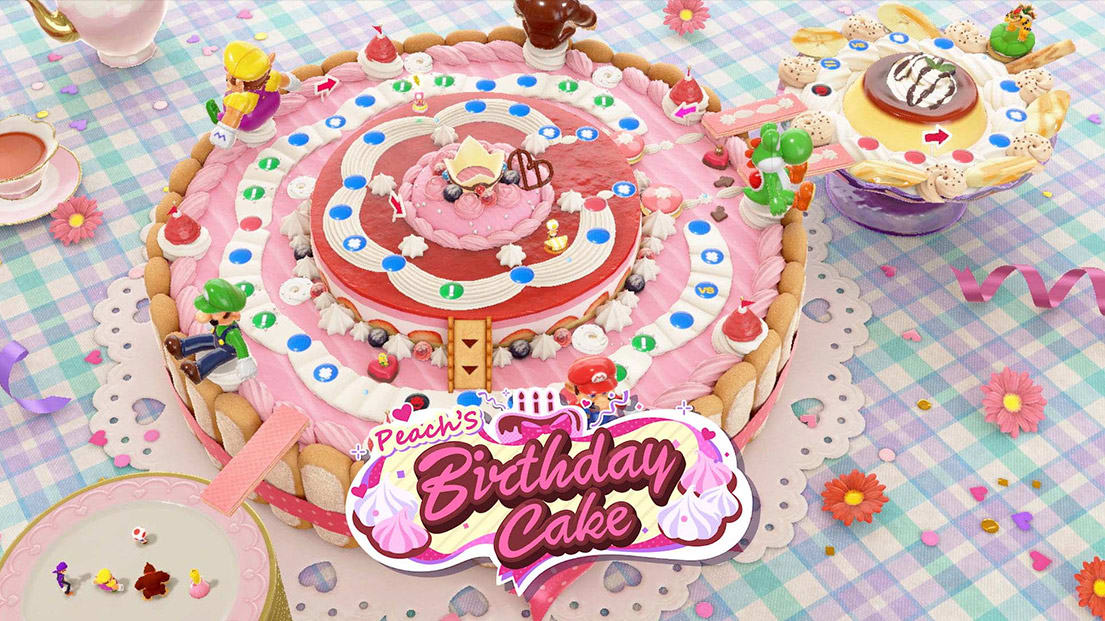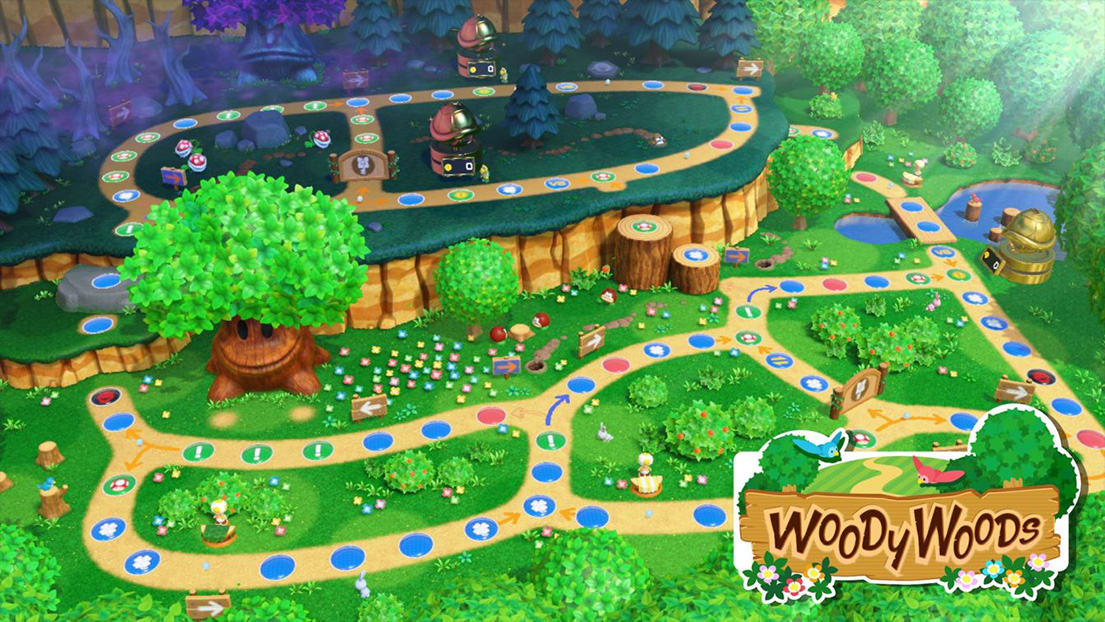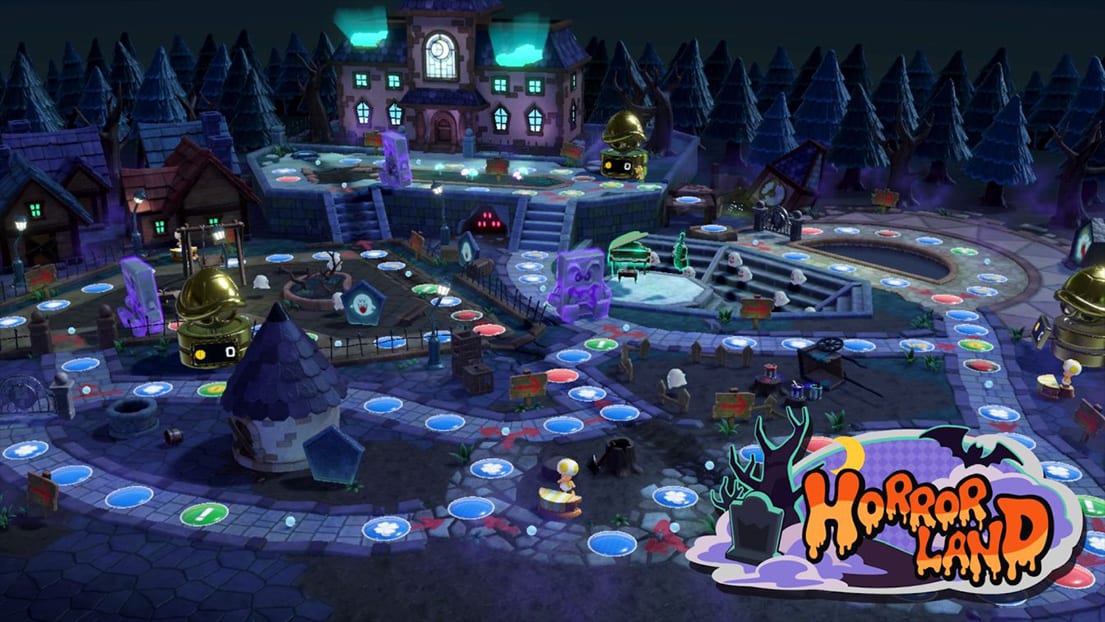 Eggs-plore two islands connected by bridges. Pay attention to which island the Star's on!
Venture into the galaxy, but beware of runaway spaceships and Bowser beams!
Make your way around a delicious cake, and plant strawberries to your advantage!
Wander into the woods and follow the signs. Try not to get lost!
Be careful! This eerie place, guarded by Boos, is different between day and night.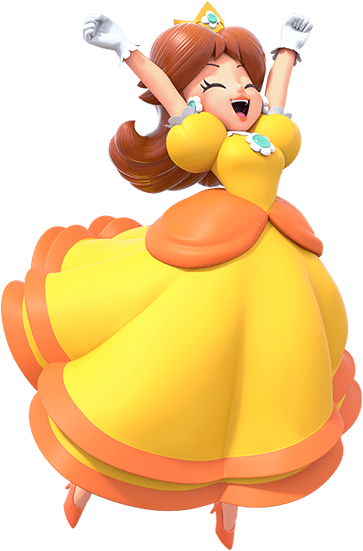 Water plants, race slot cars, give facelifts and more in a superstar collection of 100 madcap minigames from across the Mario Party series!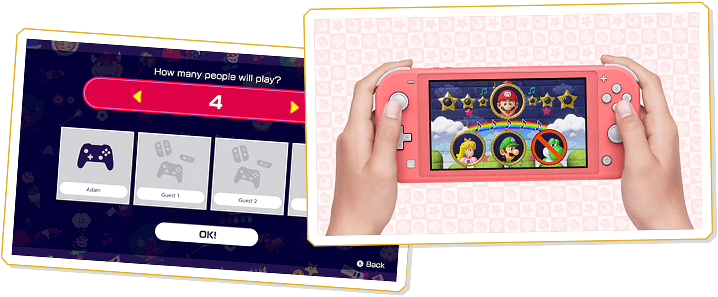 All minigames are played with button controls, so everyone's invited to this party, whether you're using a Joy-Con controller or a Nintendo Switch Pro Controller, and no matter which Nintendo Switch family console you're playing on.
Come out on top in free-for-all, four-player minigames, team up against the opposition in 2 vs. 2 and 1 vs. 3 minigames, or go head-to-head in Duel minigames. Don't know what to do? No problem! You can practise each minigame to your heart's content before taking it on for real.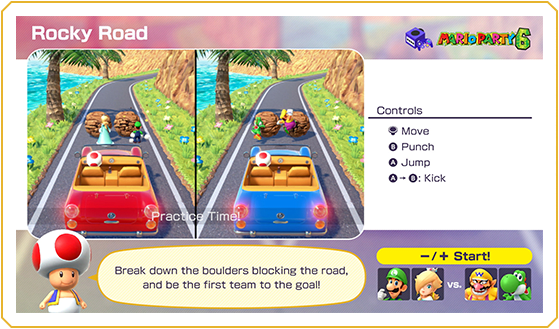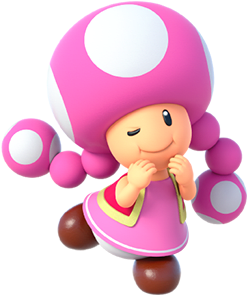 Everyone's invited!
Bring the party anytime, anywhere with online*, same-system** or local wireless*** multiplayer. Matches with friends in board game mode save after each turn, so feel free to take a break and resume the festivities later.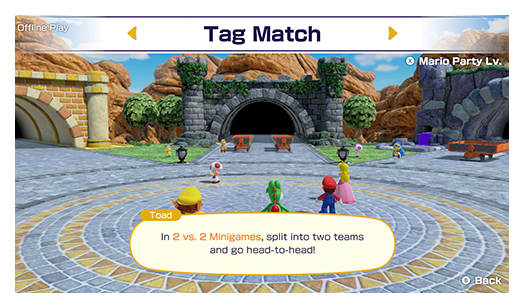 All modes support online multiplayer, so you can hop in with friends for a few minigames or a marathon 30-turn match. Even if you're partying solo, you can randomly match with other party animals worldwide. Victory is just as sweet (and stealing Stars is just as satisfying) from anywhere across the globe!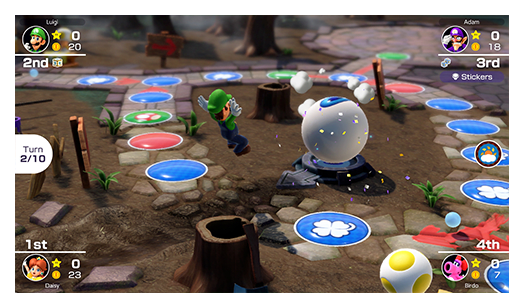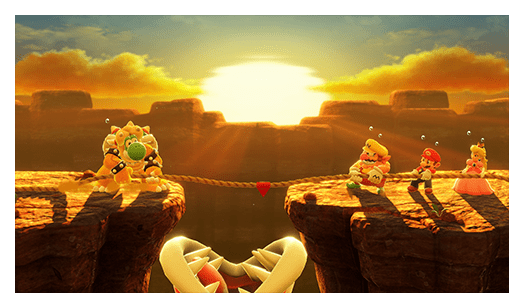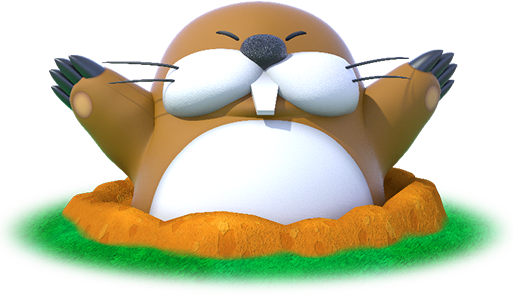 Use stickers to praise or pester fellow players as you race across the board collecting Stars.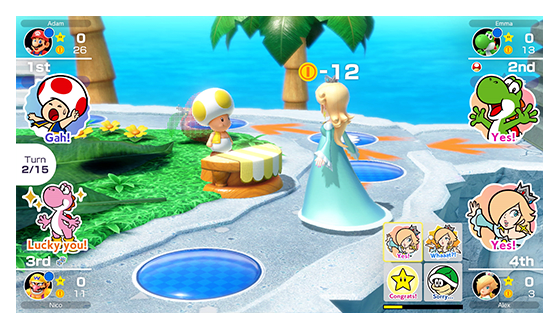 A mountain of possibilities
Need a break from boards? Head to Mt. Minigames and play in minigame-only modes!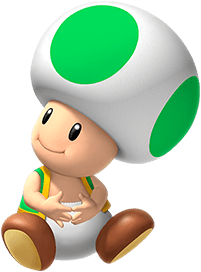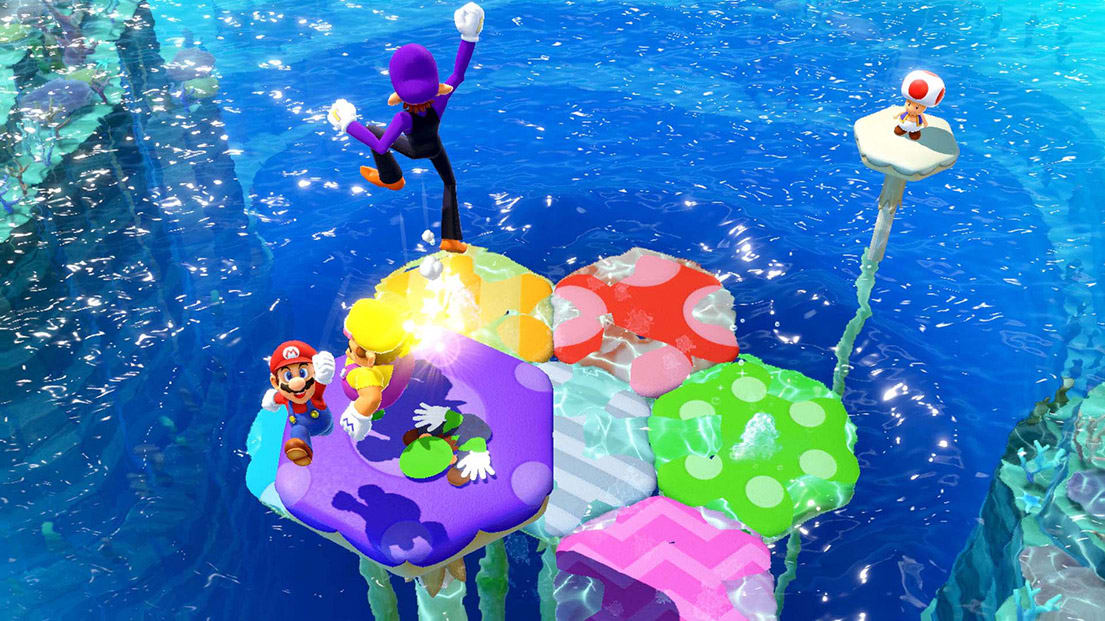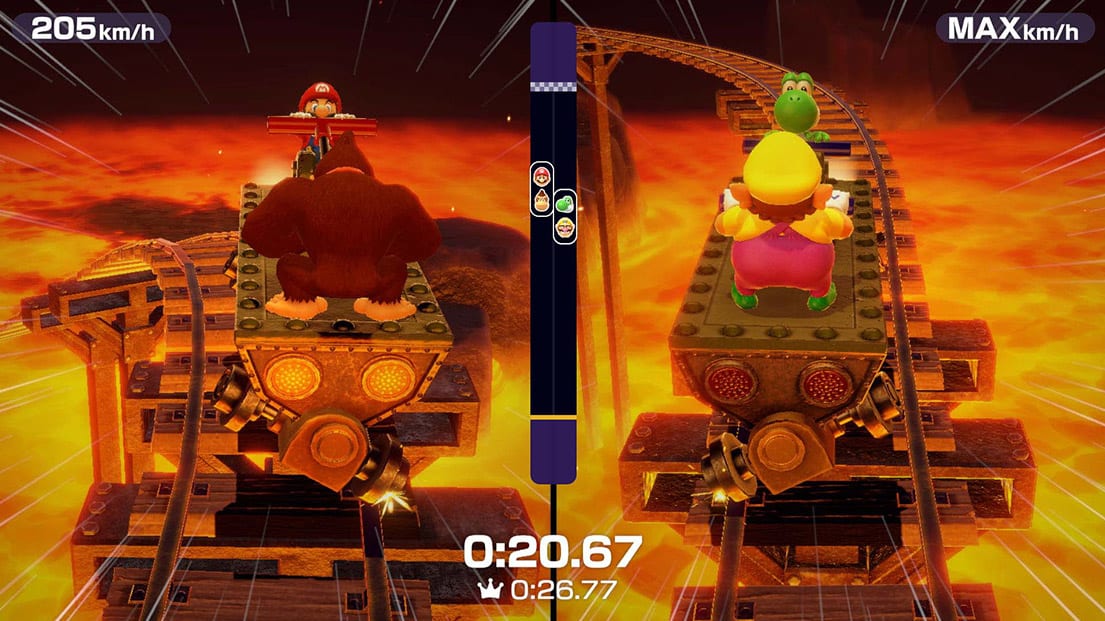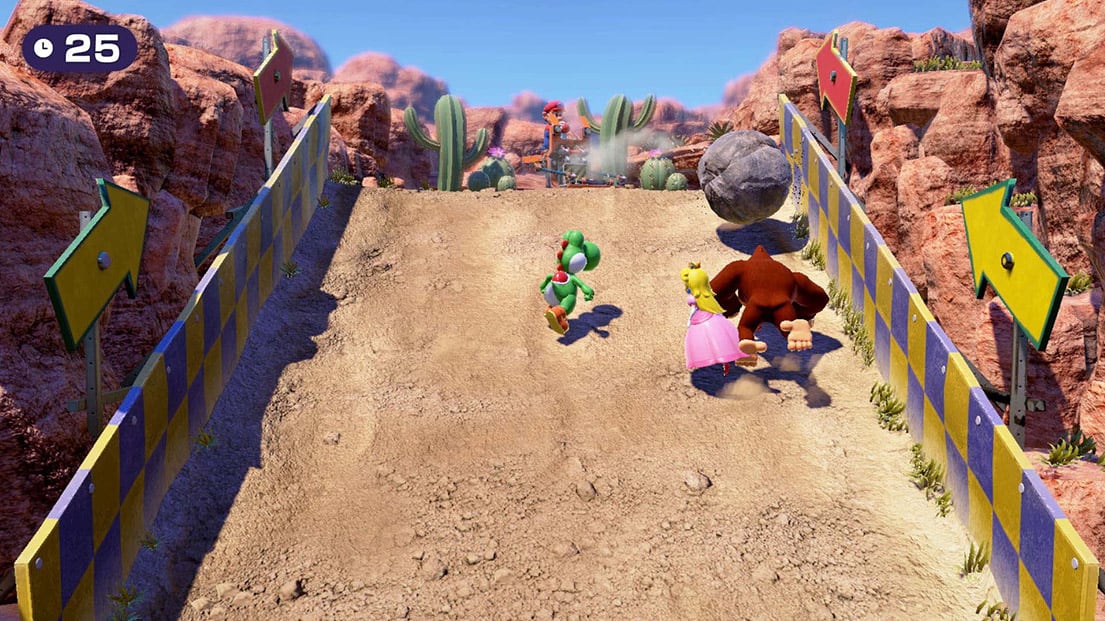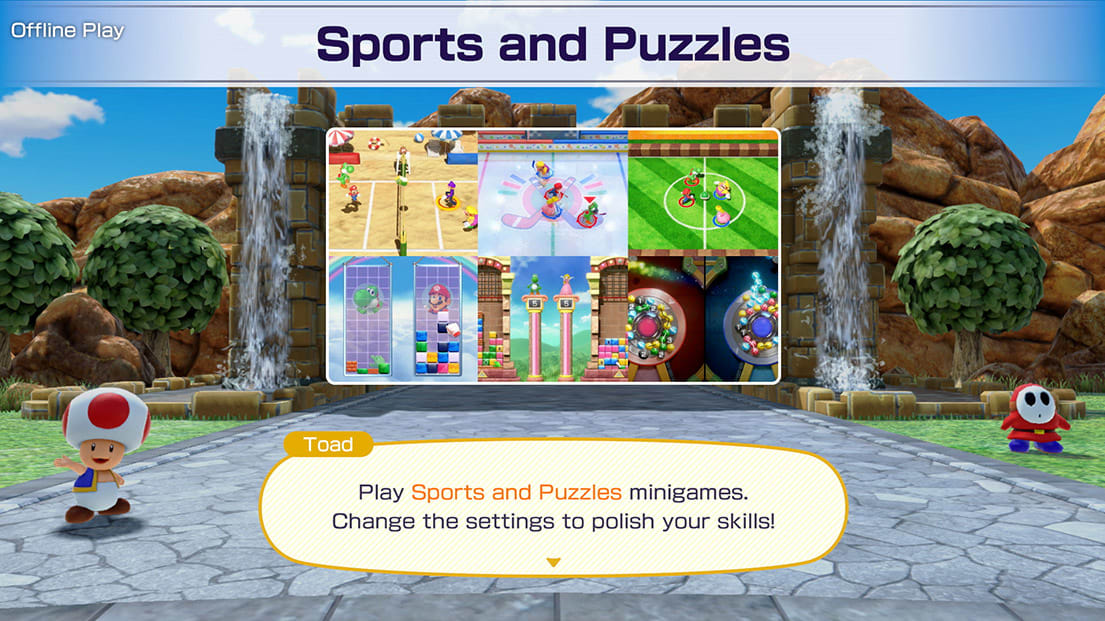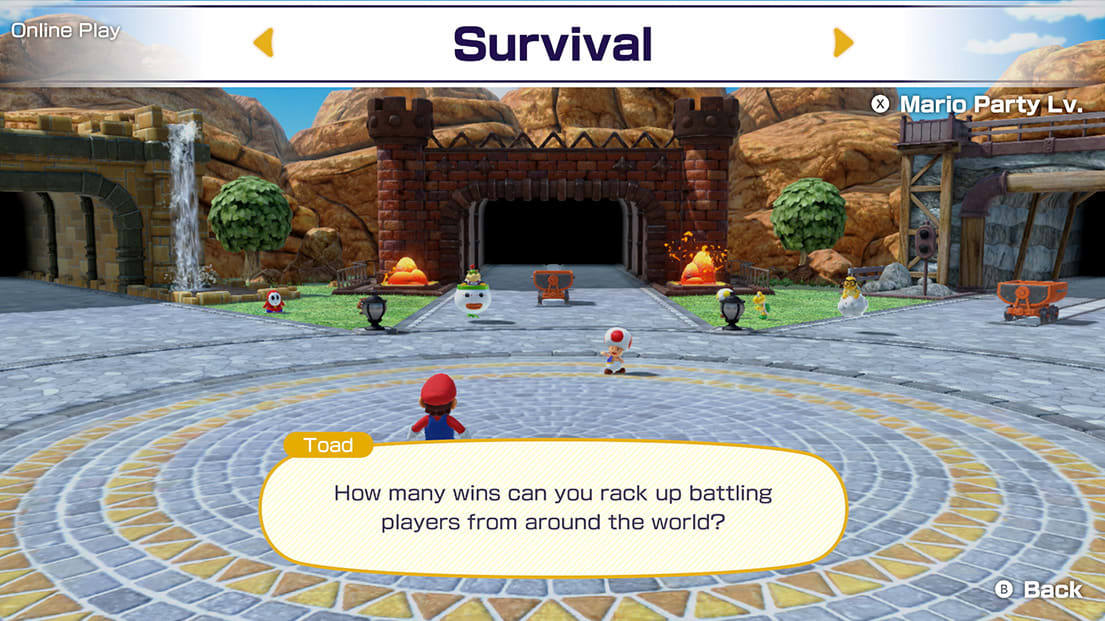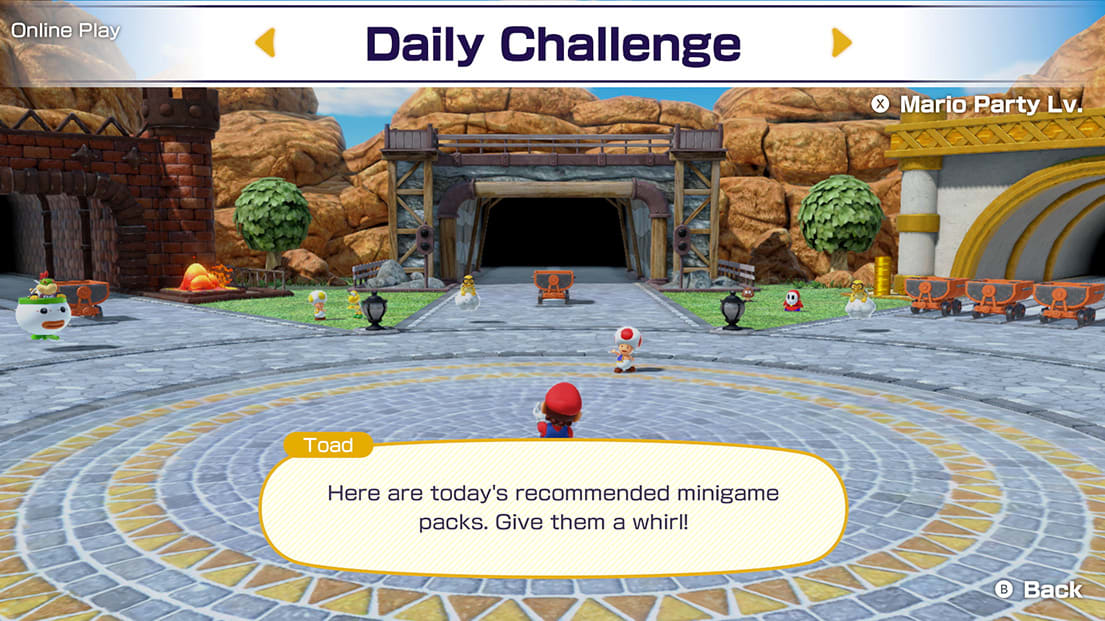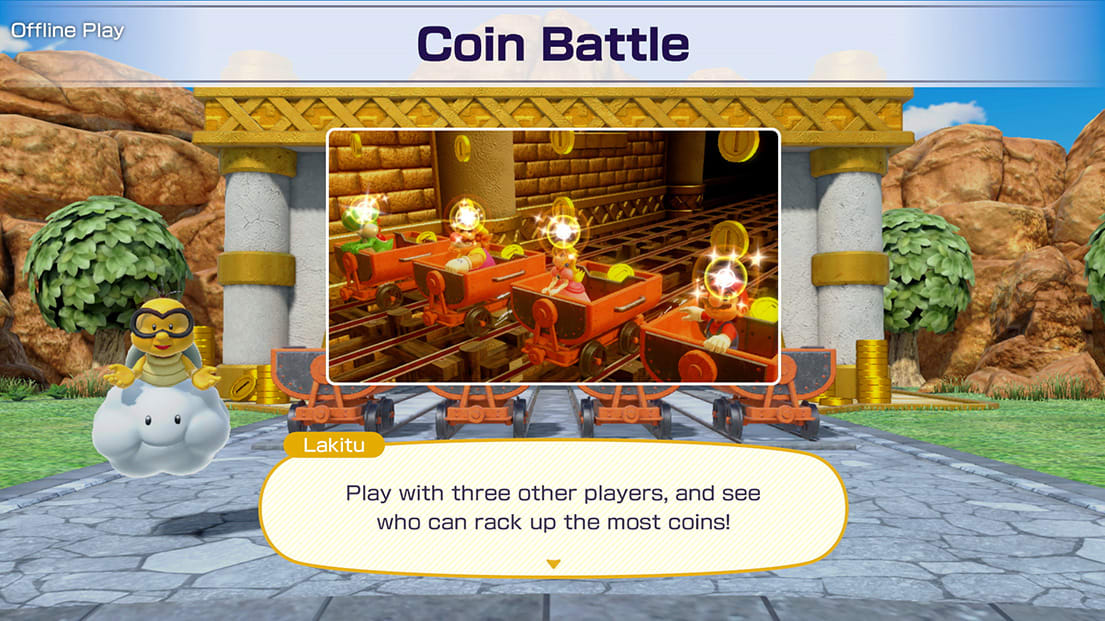 Free Play
Choose whichever minigame you want to play!
Tag Match
In 2 vs. 2 minigames, split into two teams and go head-to-head!
Trio Challenge
Maintain your win streak in 1 vs. 3 minigames! Play solo or as a team.
Sports and Puzzles
Have fun playing sports or test your mettle with puzzles in Score Attack!
Survival
A single-player online mode. Compete with players from around the world for a streak of wins!
Daily Challenge
A single-player online mode. You can play varied, themed packs of minigames.
Coin Battle
Collect as many coins as you can. Whoever gets the most wins!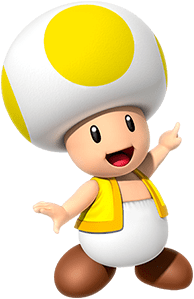 Party supplies
Spend coins collected on adventures and Mt. Minigames to get stickers, music, designs and more in Toad's Shop.