Enter the fray with the Fire Emblem Warriors: Three Hopes demo! Download it from Nintendo eShop on your Nintendo Switch or via this page. Experience the beginning of this epic story and carry over your progress to the full game.
Three houses, three destinies, a new future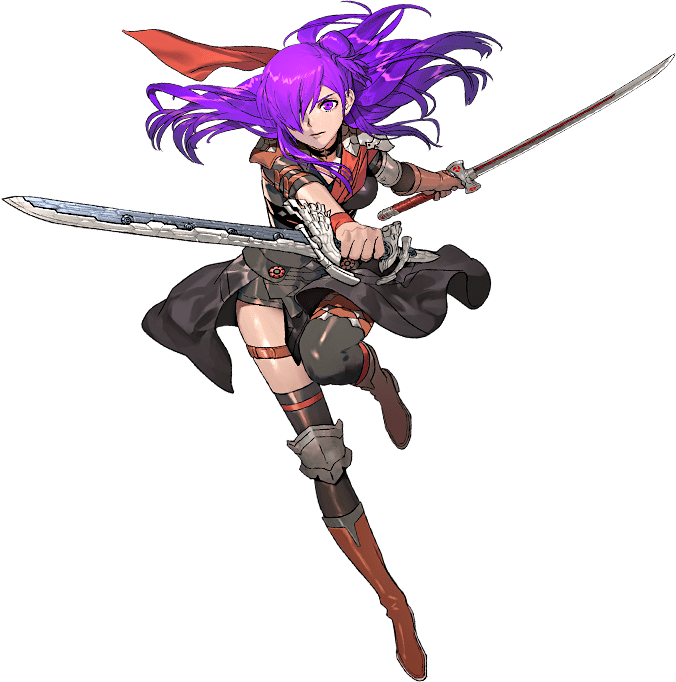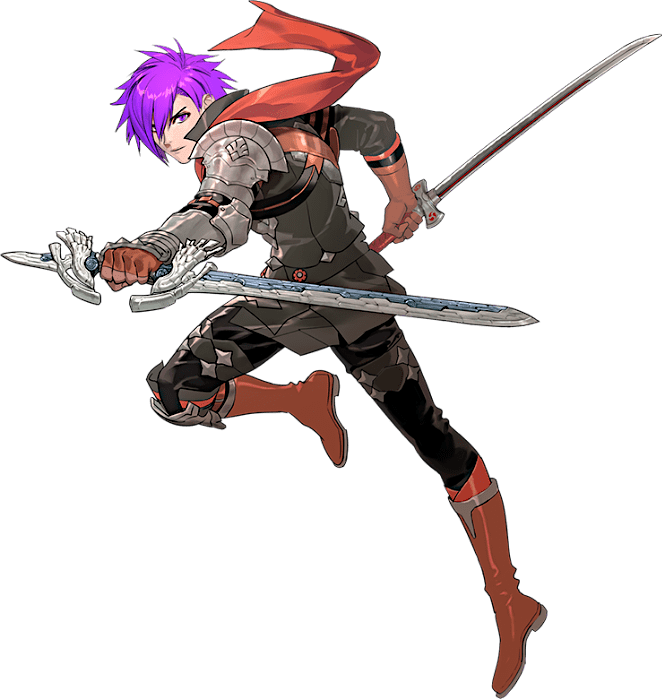 Uncover the fates of three great powers in Fire Emblem Warriors: Three Hopes for Nintendo Switch – a different story set in the universe of Fire Emblem: Three Houses. Command vast forces in real-time battles that blend the strategy of Fire Emblem with action-packed Warriors style gameplay to unravel the diverging paths of Fódlan's new future.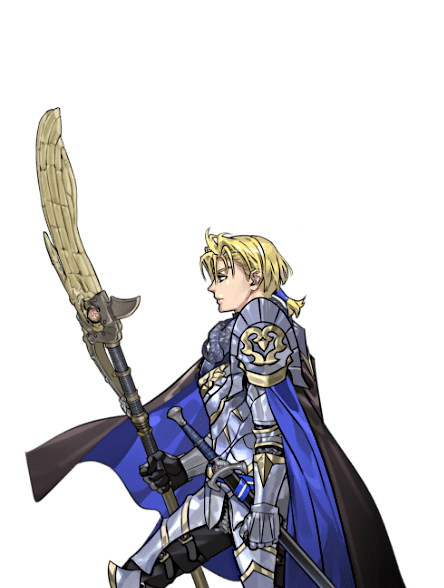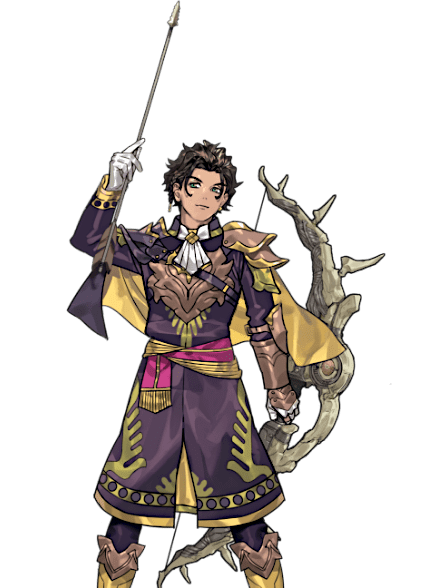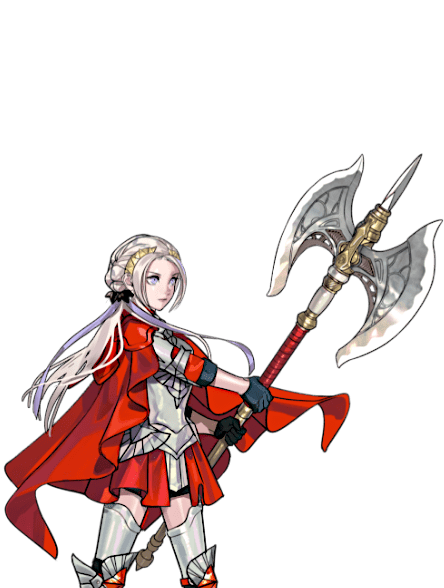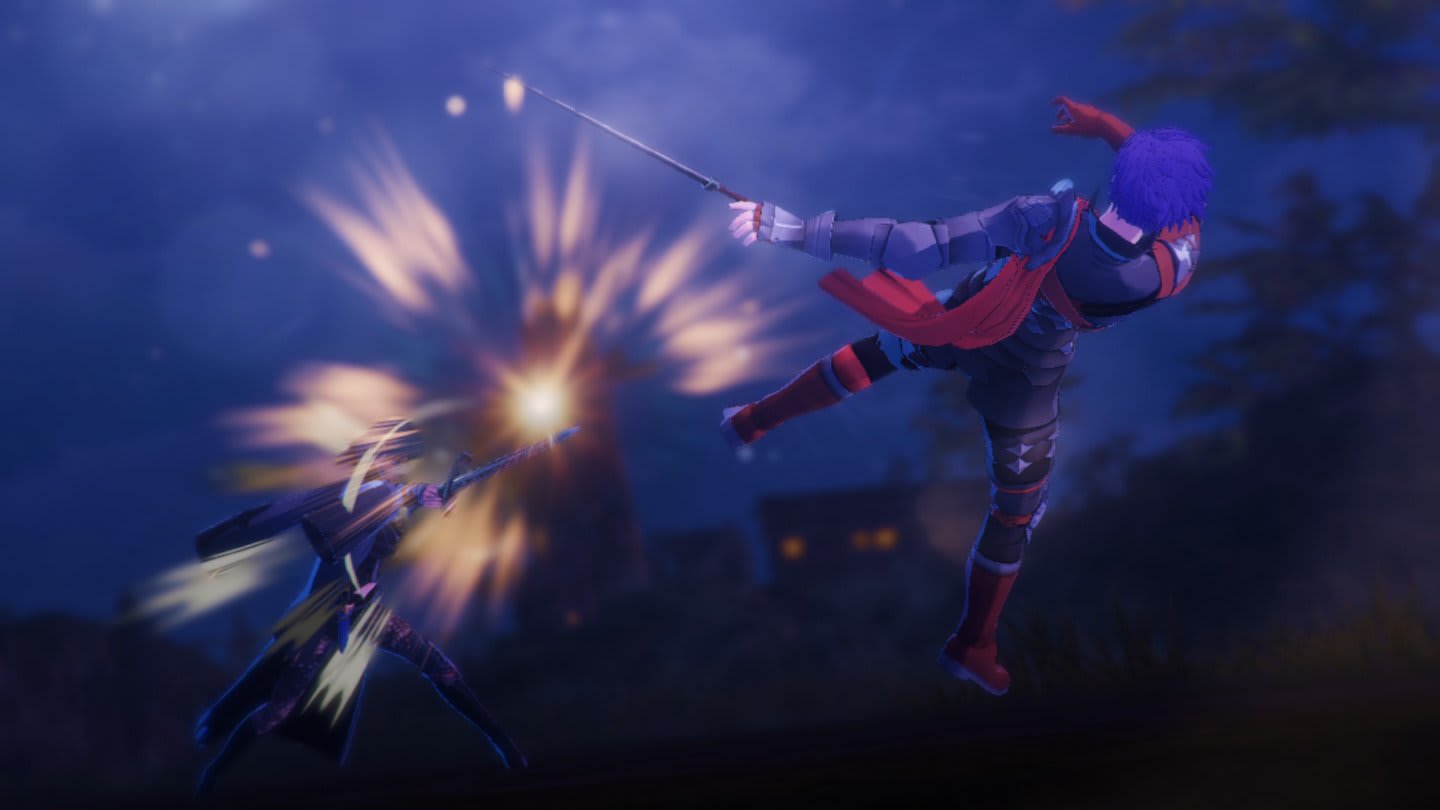 Take on the role of Shez – a lone mercenary on a quest for answers after suffering a brutal defeat at the hands of the mysterious Ashen Demon. After crossing paths with the future rulers of the three nations that govern Fódlan, Shez quickly finds themself wrapped up in a growing conflict that will determine the future of the continent.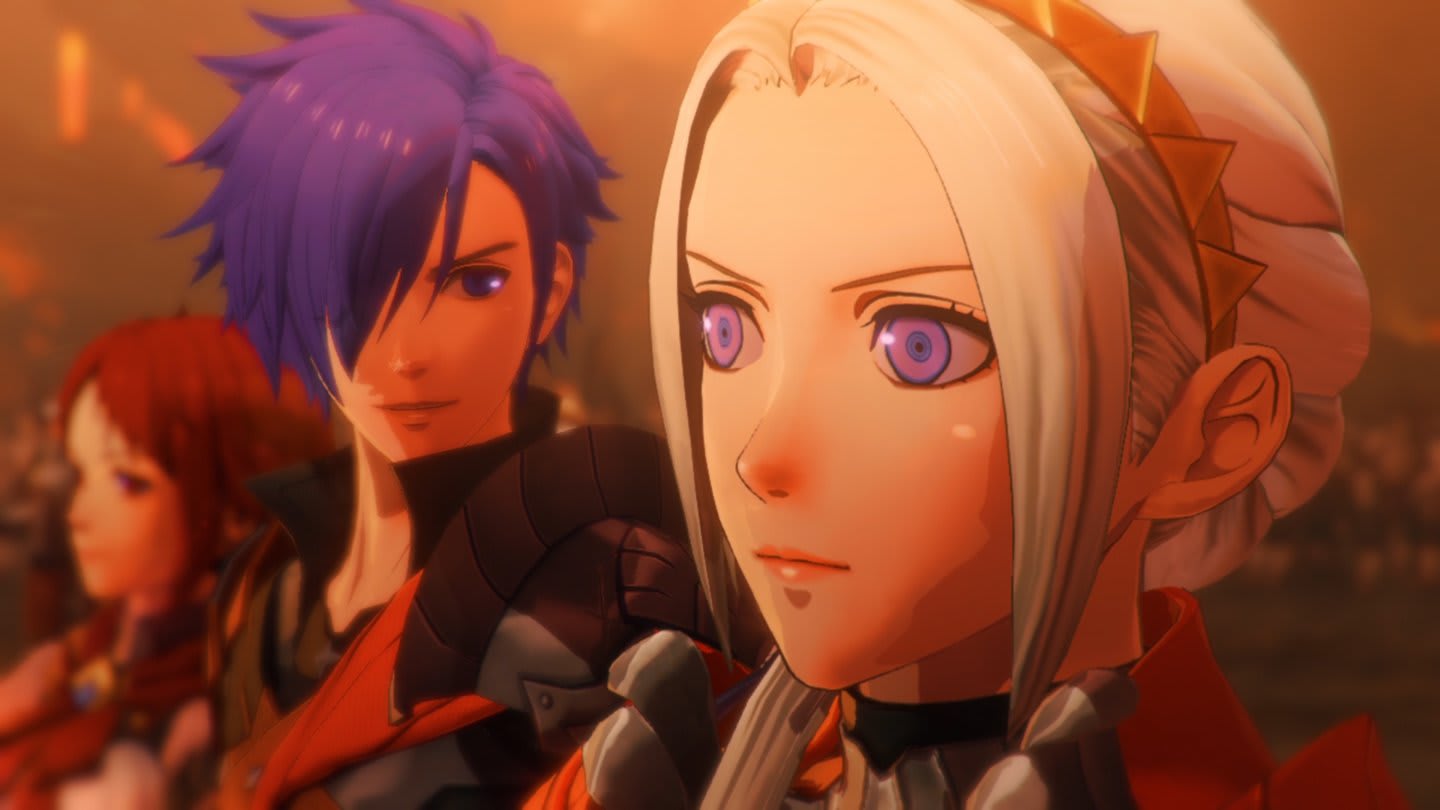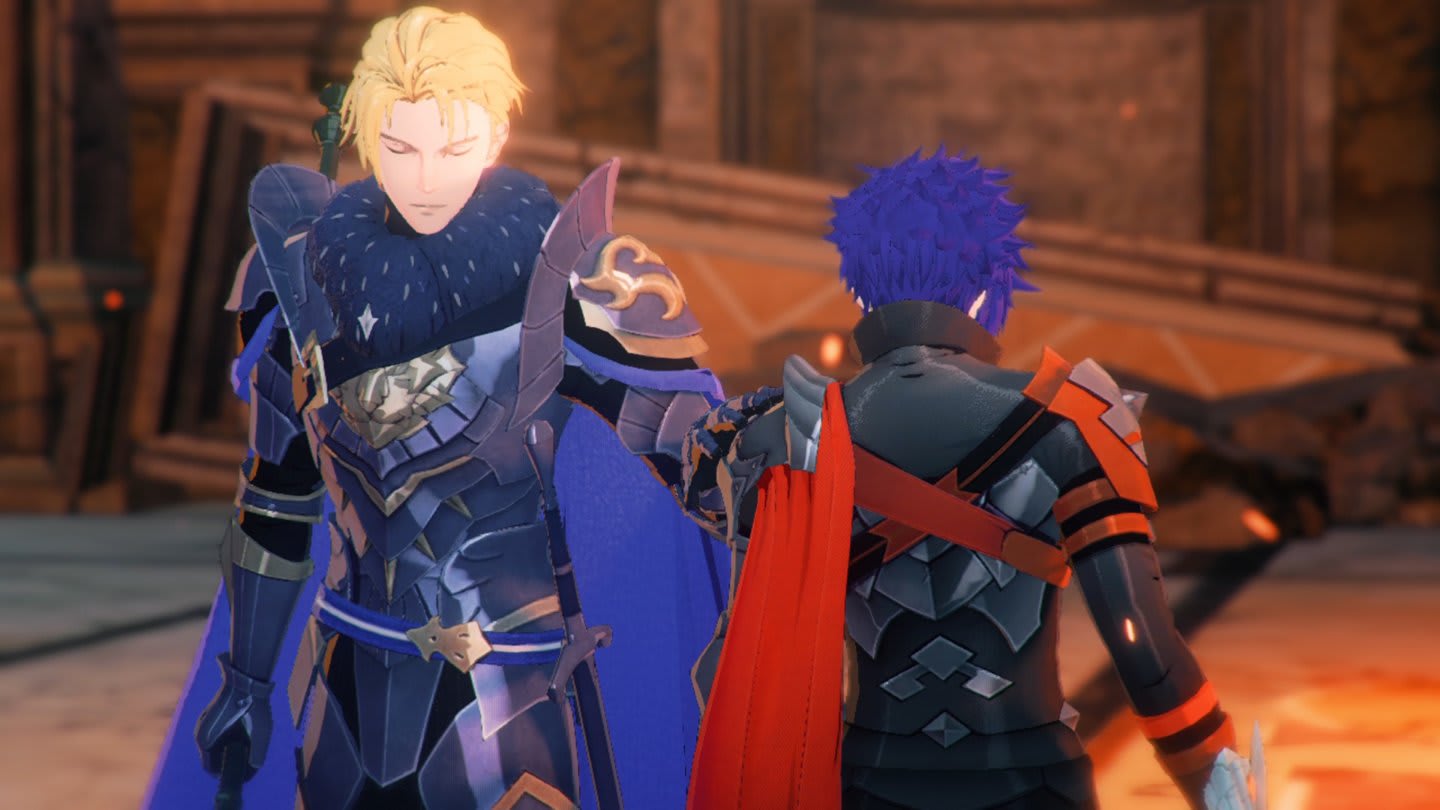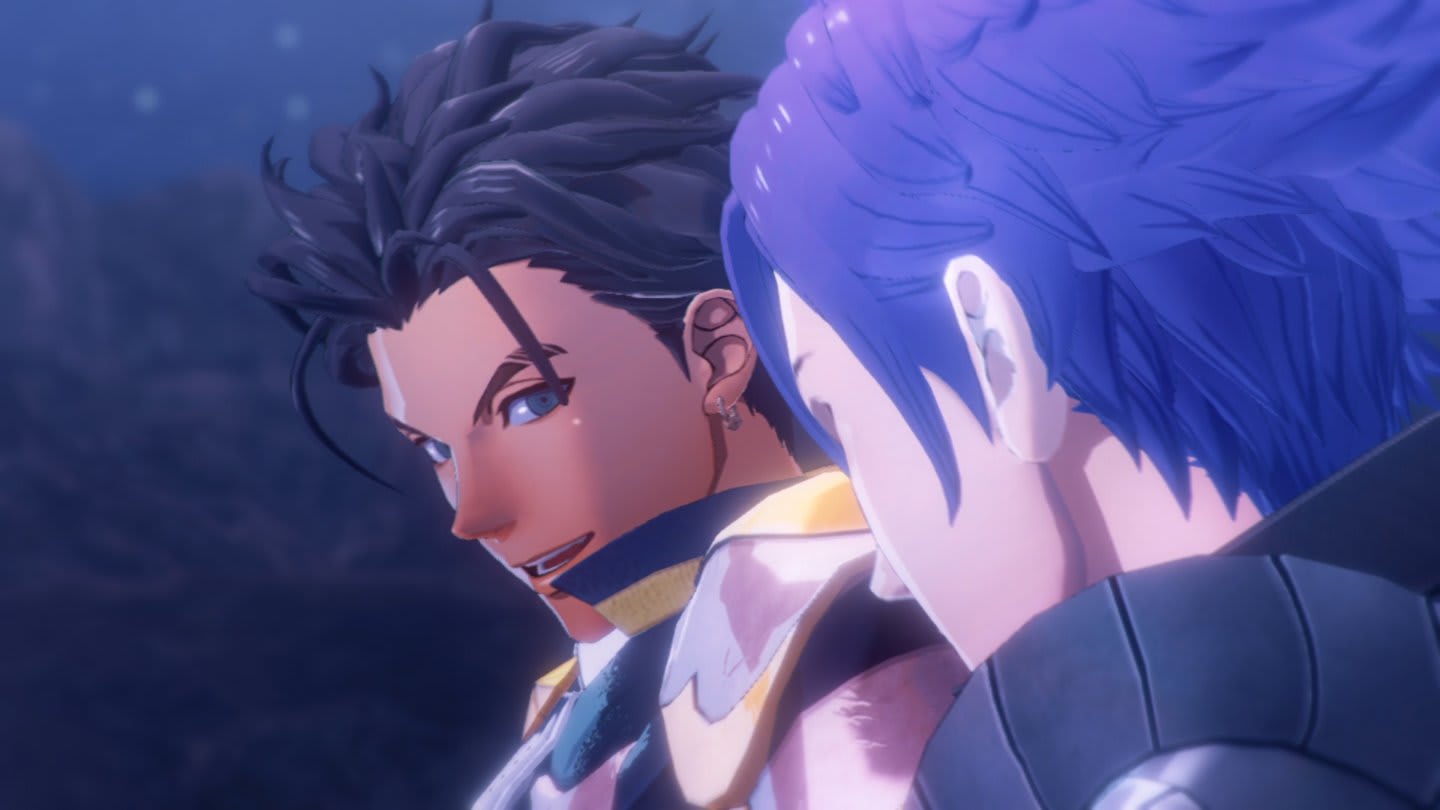 New stories will unfold as you guide a mercenary who was meant to fade from the pages of history down one of three diverging paths!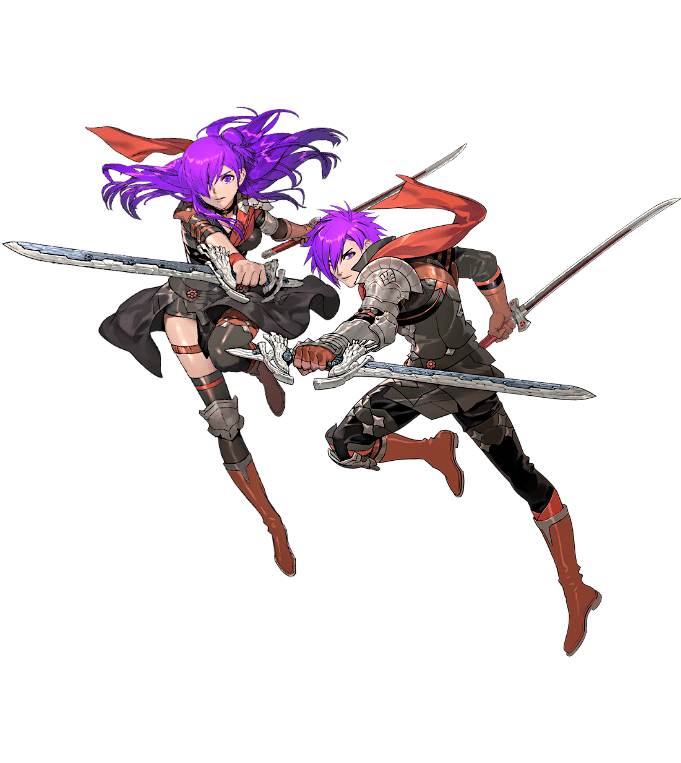 Shez
An adept mercenary on a mission to fell The Ashen Demon.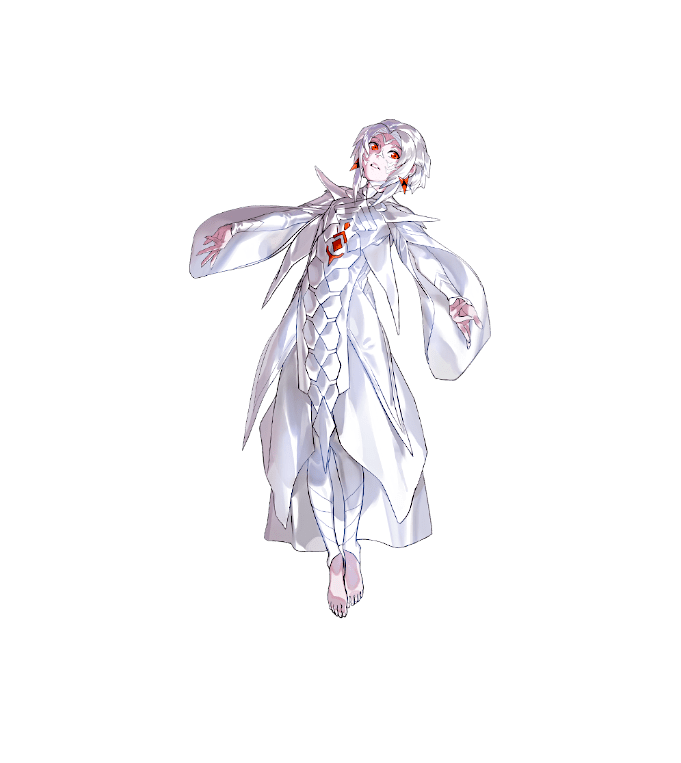 Arval
A mysterious being who can only be seen and heard by Shez.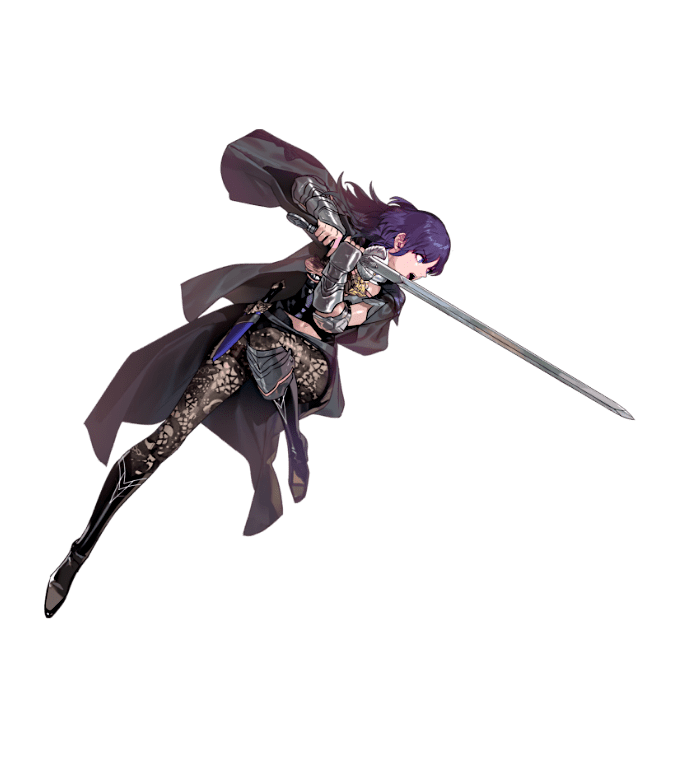 The Ashen Demon
This shadowy mercenary that is as skilled as they are mysterious.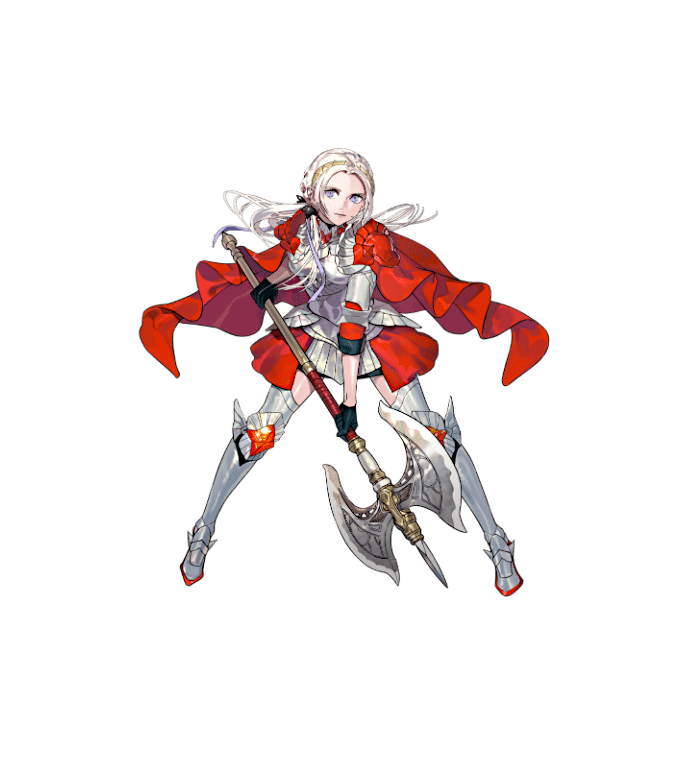 Edelgard von Hresvelg
The future Adrestian emperor has an elegant, but reserved air about her.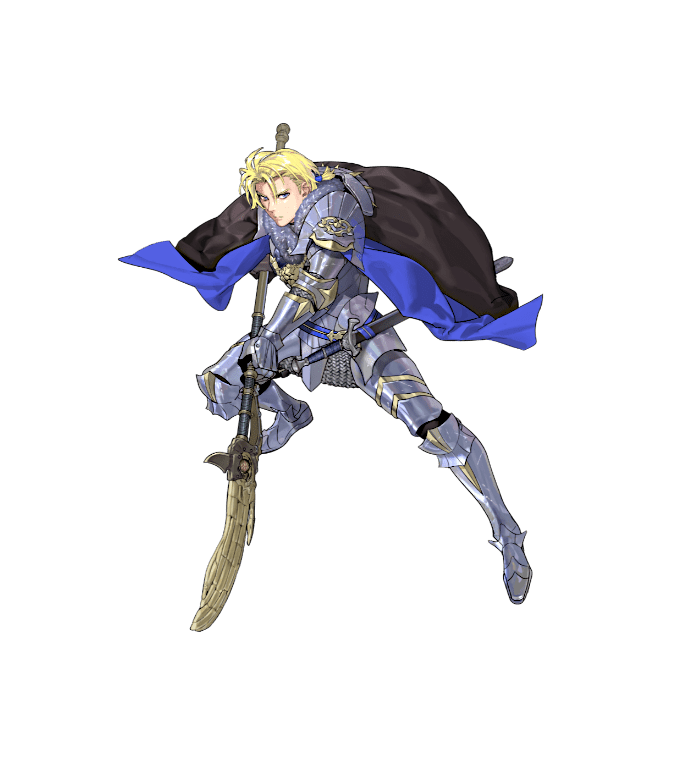 Dimitri Alexandre Blaiddyd
Next in line for the throne of Faerghus, there's a hint of darkness lurking behind Dimitri's chivalrous appearance.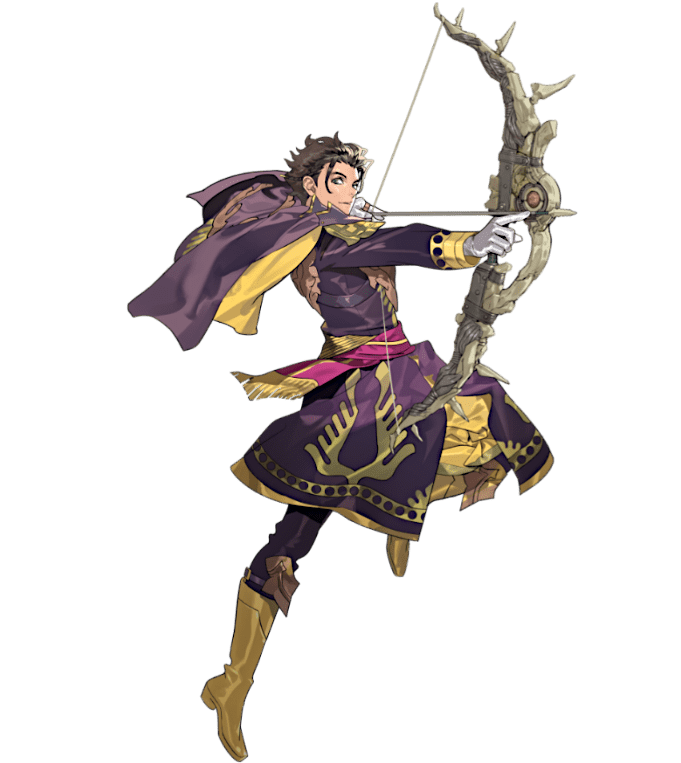 Claude von Riegan
The heir to the Leicester Alliance, Claude is a laid-back leader who doesn't seem to adhere to the rules strictly.
Choose your house
Not long after your adventure begins, you'll be asked to enrol in one of the Officers Academy's three mighty houses. The students of these houses wield unique abilities and are brimming with personality, but choose wisely – your choice will shape your destiny!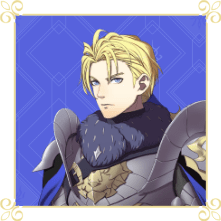 The students of this house hail from the Holy Kingdom of Faerghus. Their leader is none other than Prince Dimitri. The Blue Lions value chivalry and excel at military arts.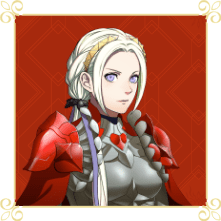 Home to students from the Adrestian Empire and led by the future emperor, Edelgard. Most Black Eagles are noble born and wield magic.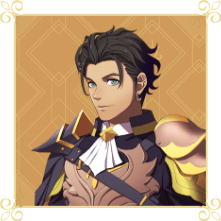 This house is comprised of students from the Leicester Alliance. Led by Claude, the Golden Deer may lack organisation, but they make up for it in skill.
Lead your companions in real-time battles against countless hordes of enemies, using flashy combos, powerful special abilities and some tactical know-how!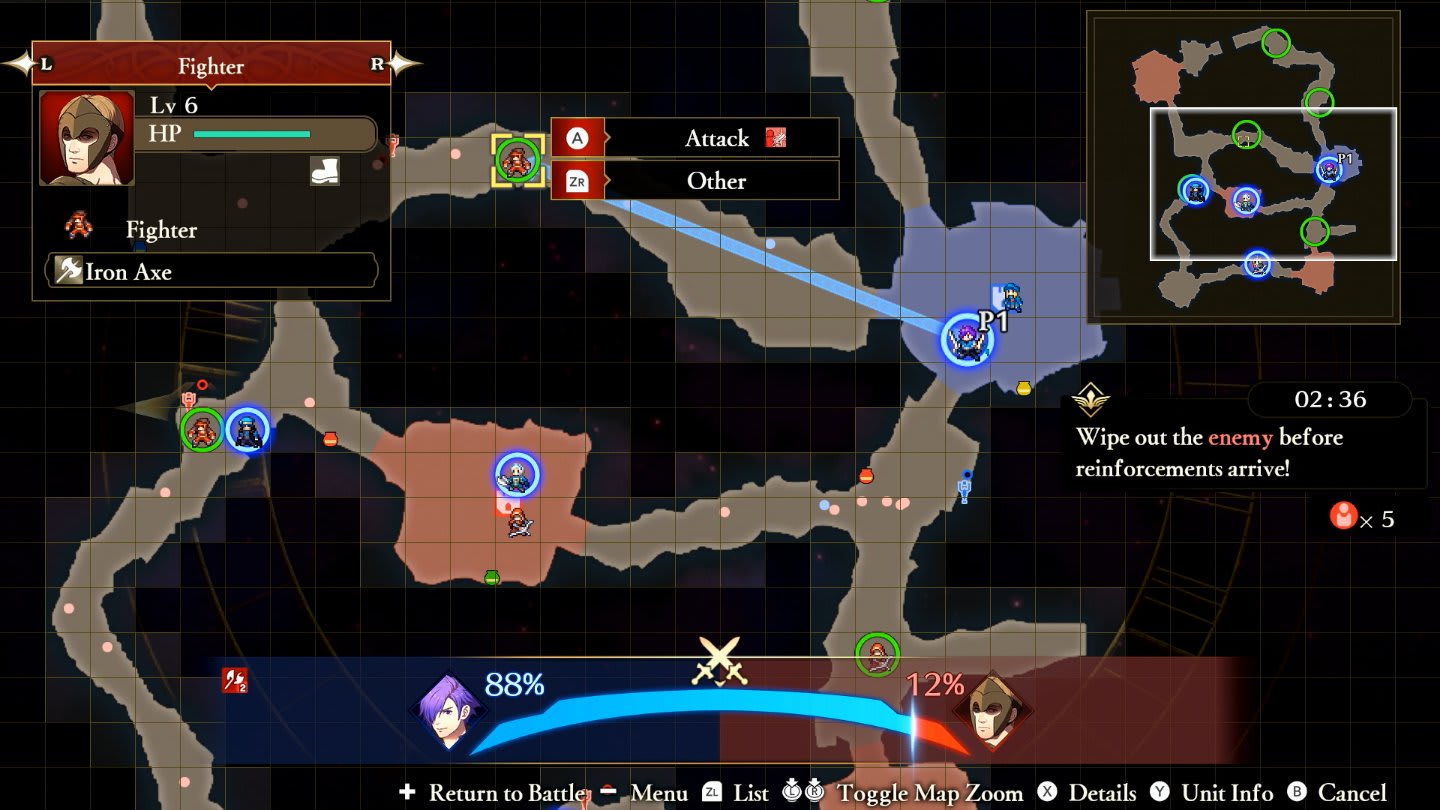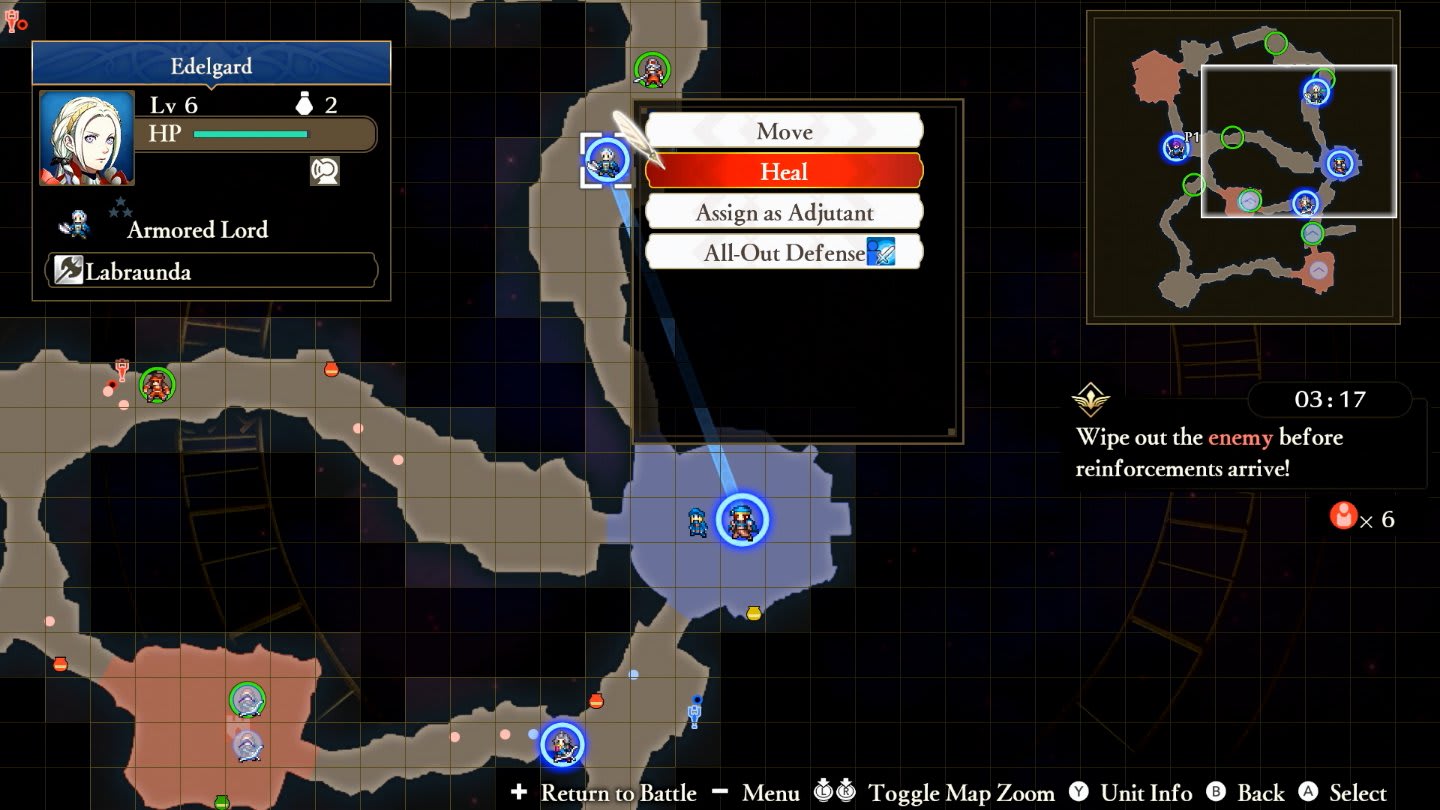 Before you head into the fray, carefully examine the map, consider your objectives, choose your allies and equip them with the right weapons. Some of them will have advantages against specific foes, so make sure to deploy them to the right location when giving orders.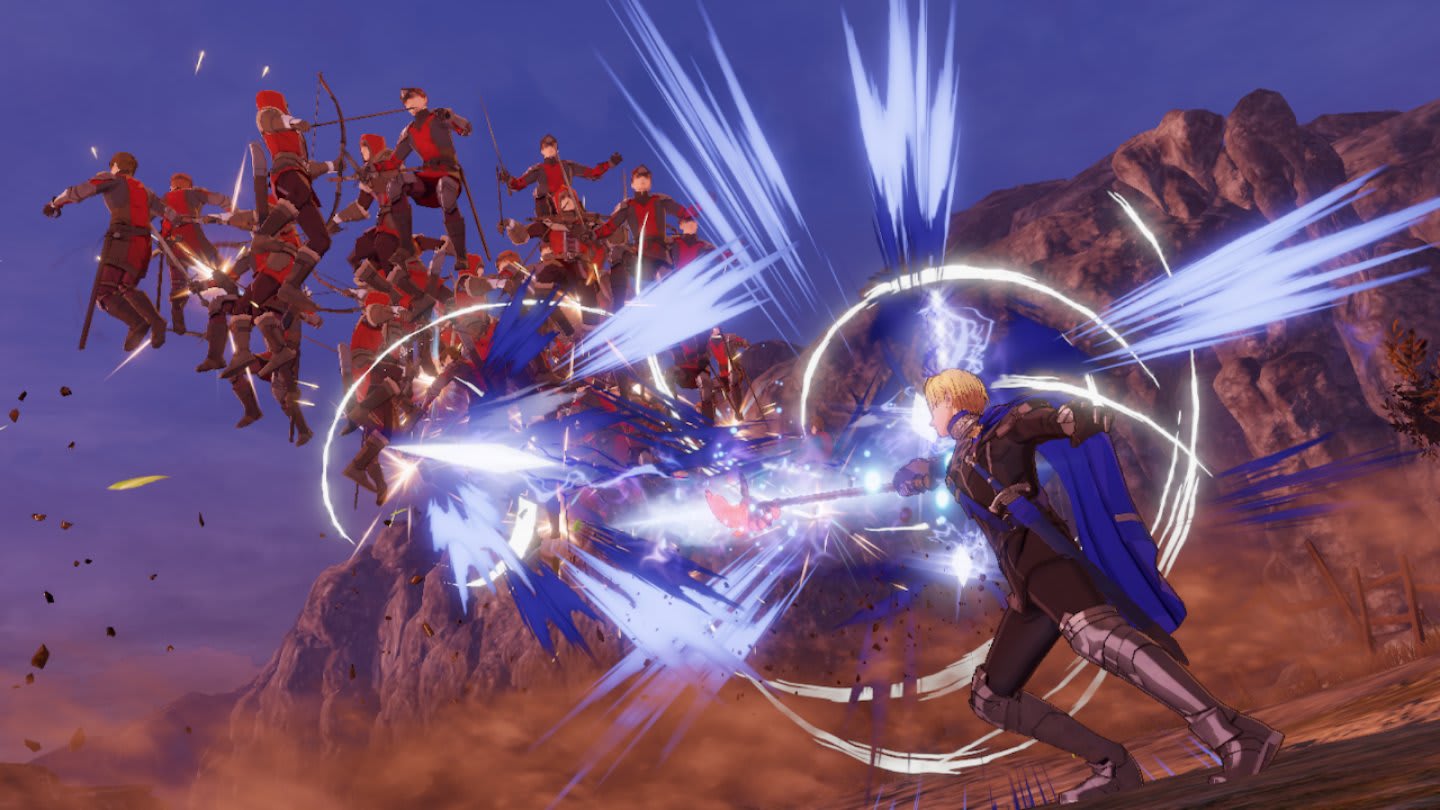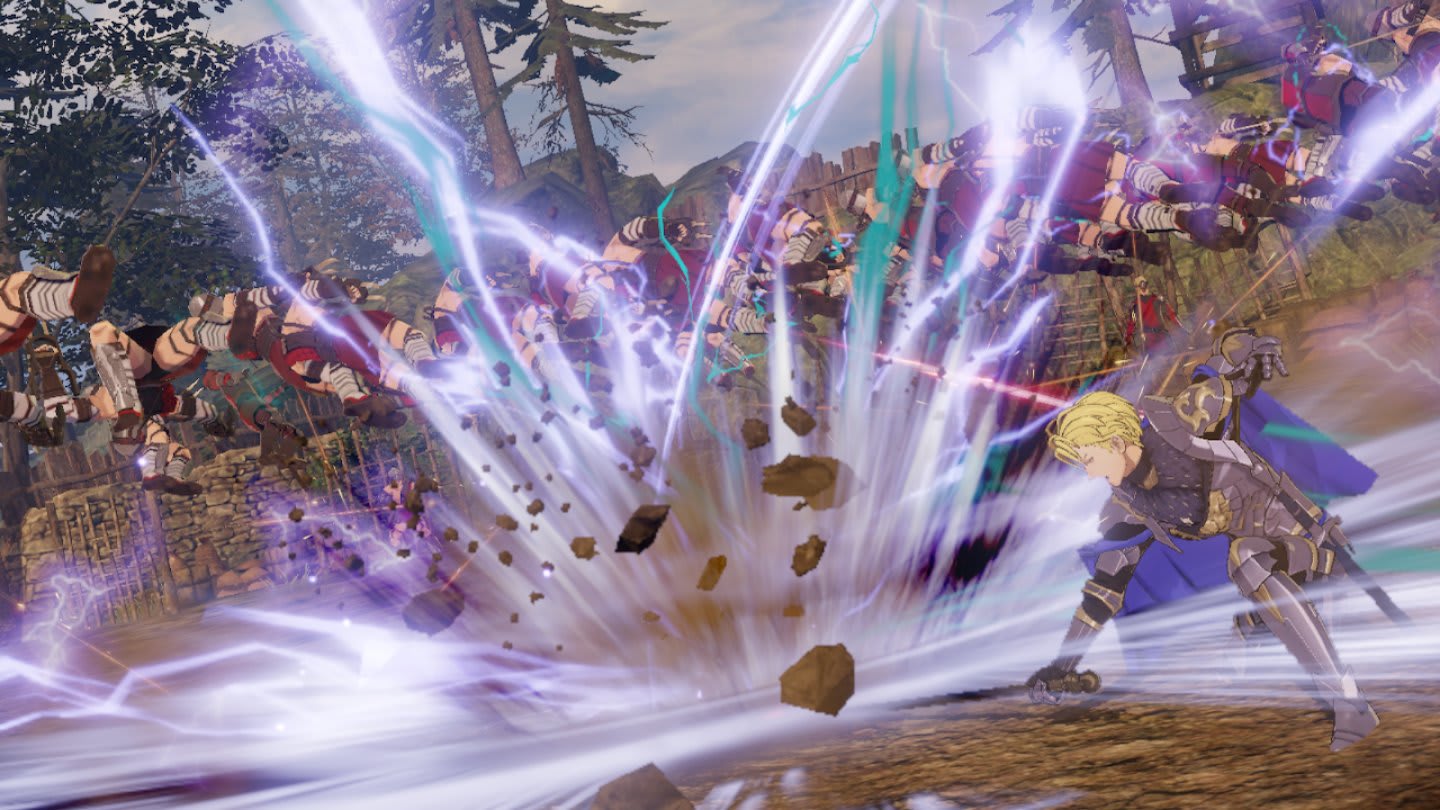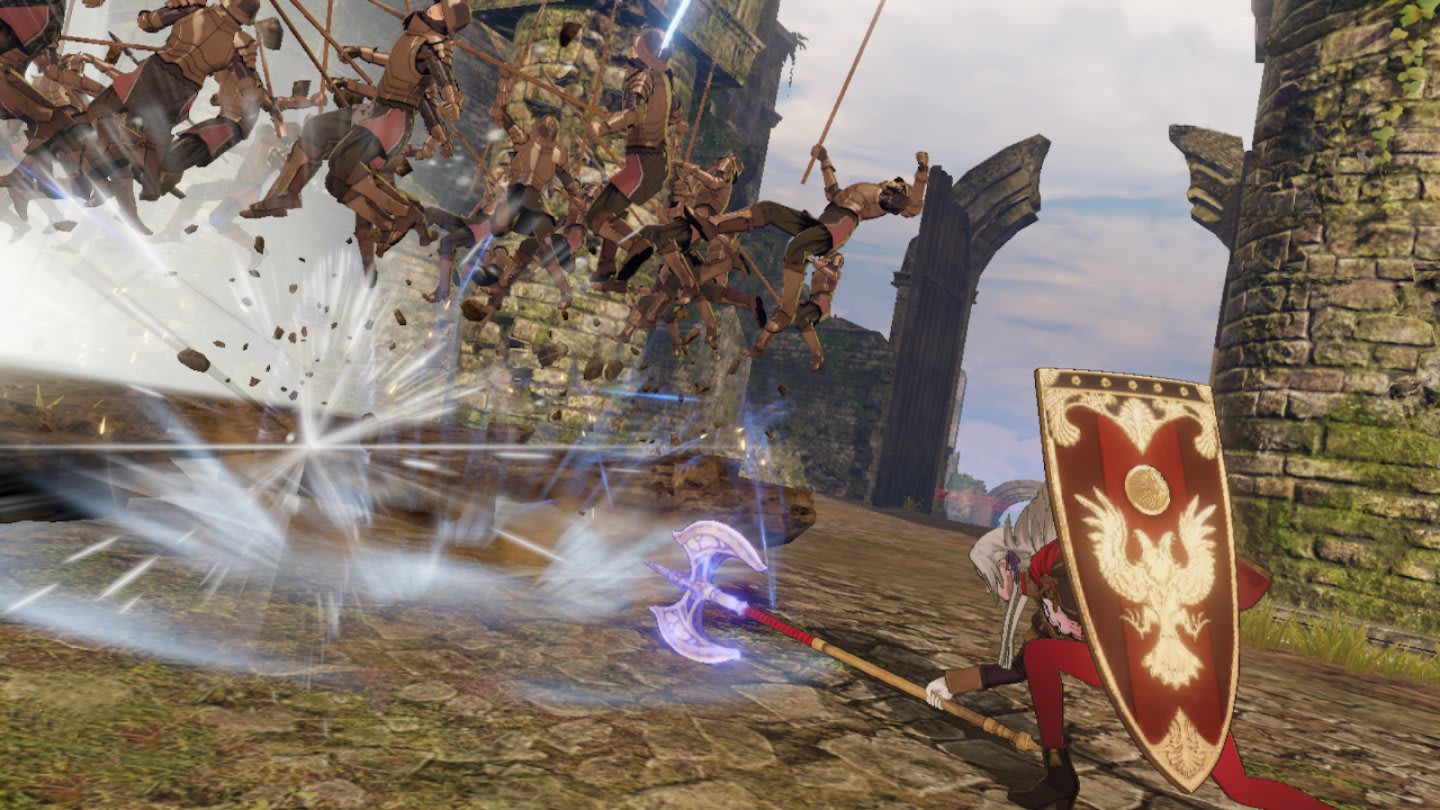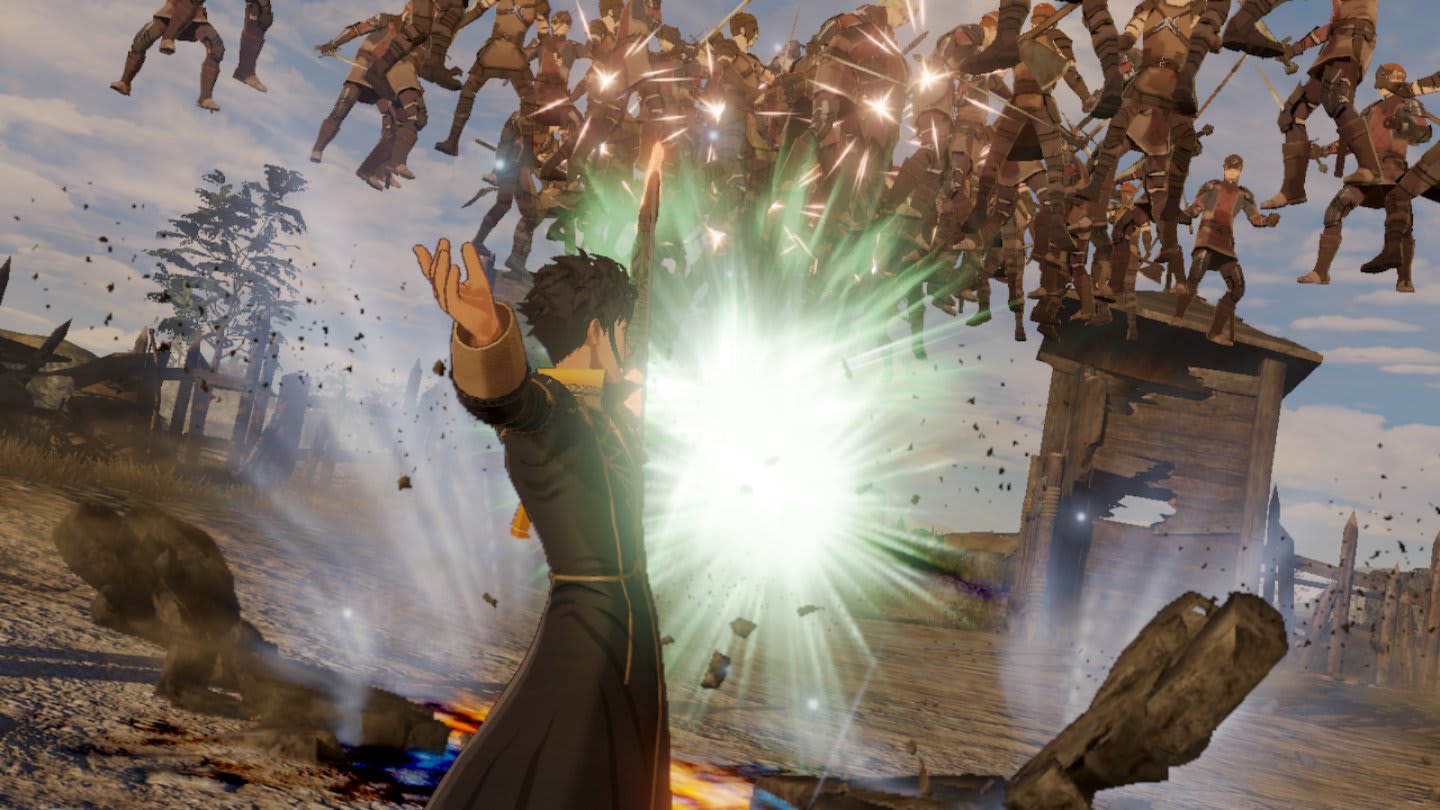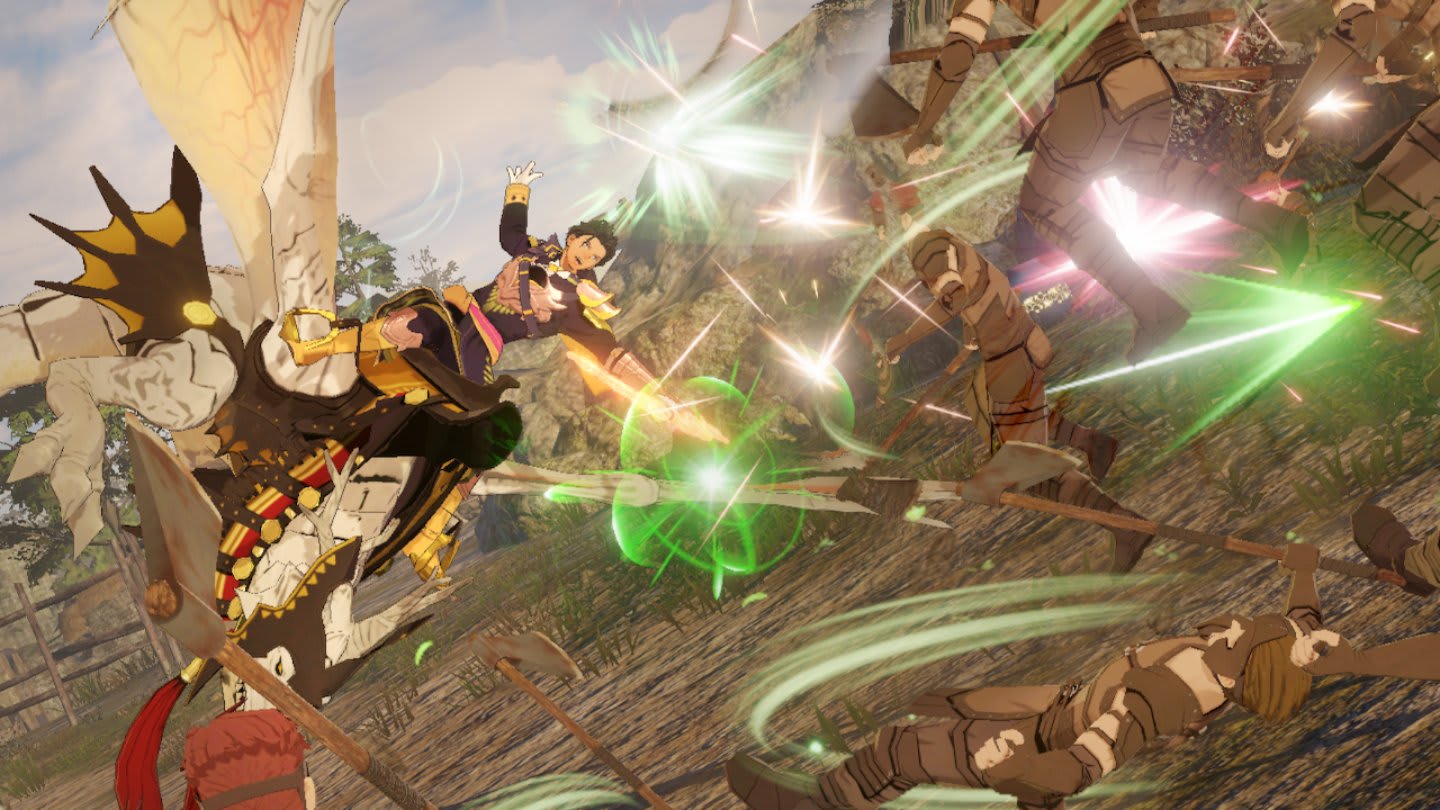 In the heat of battle, hack and slash your way through swarms of enemies with calculated manoeuvres and earth-shattering abilities. By assigning an ally as an Adjutant, they'll watch your back and lend their support to help mow down foes with powerful Partner Specials.
Make sure you give orders to your comrades, too! Dominate the battlefield by sending your troops to capture strongholds, defend friendly forces or launch an all-out offensive to turn the tides in your favour. If a situation elsewhere on the battlefront requires your intervention, switch between allies on the fly to take direct control of them and resolve the conflict.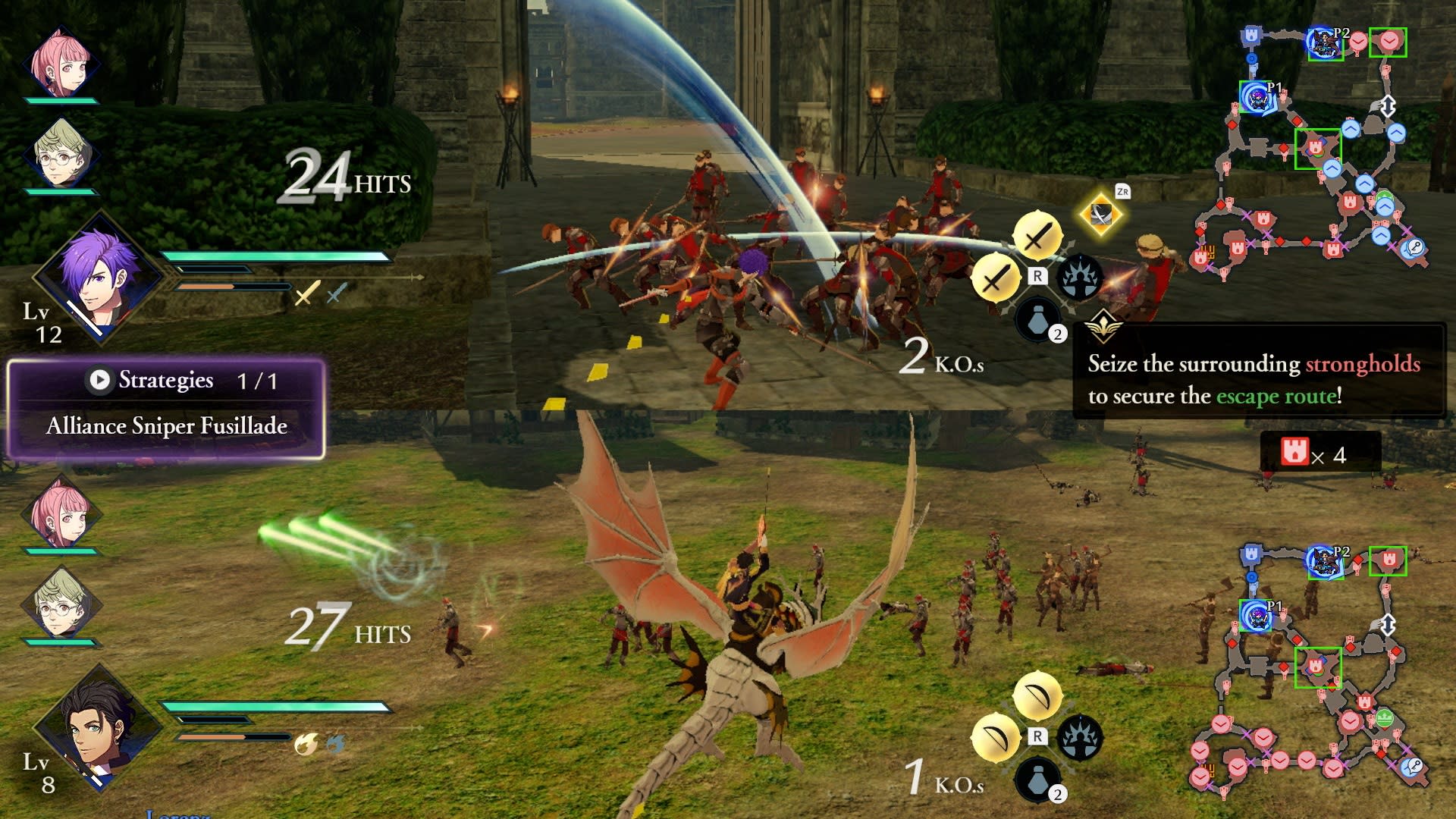 Need a helping hand? Have a friend lend you their sword in split screen co-op mode*.
Between skirmishes, lay down your weapon and take a well-earned rest at the Base Camp. It's the perfect place to bond with your companions, train up troops, and prepare for the battles ahead.
Spend time getting to know your allies by sharing a hearty meal, volunteering in some camp chores or embarking on a relaxing expedition. As your bonds deepen, they'll share personal stories with you, and in turn, they'll offer better support on the frontlines.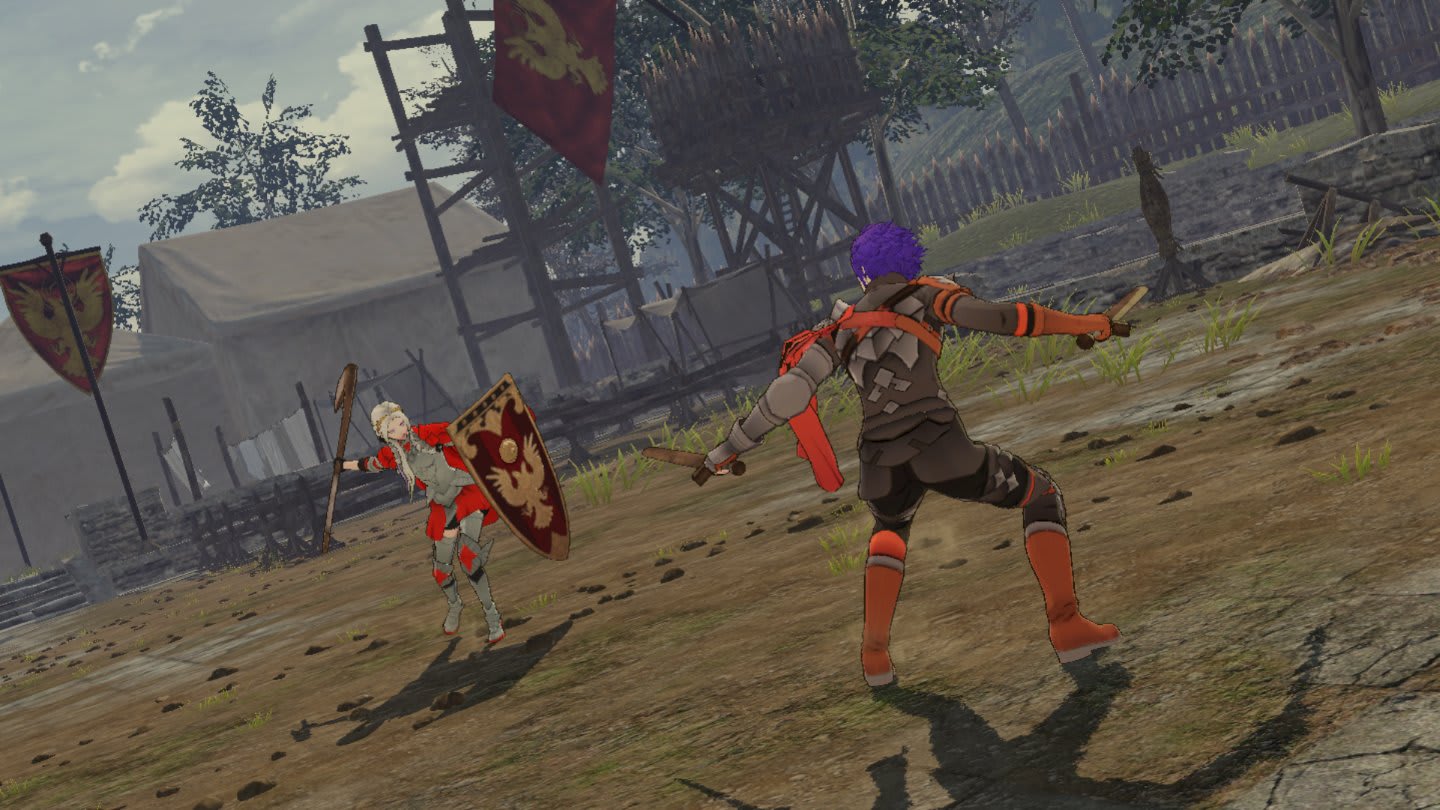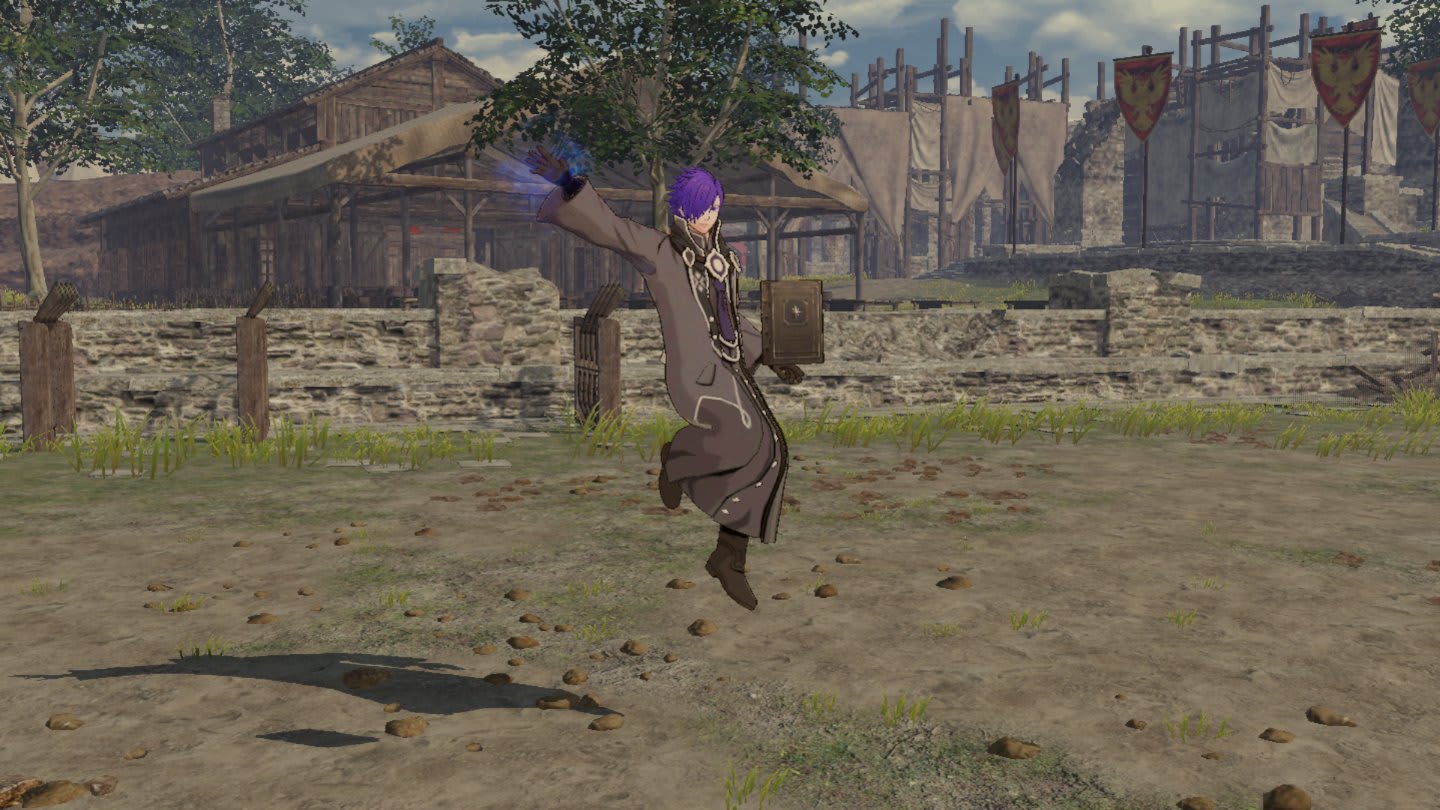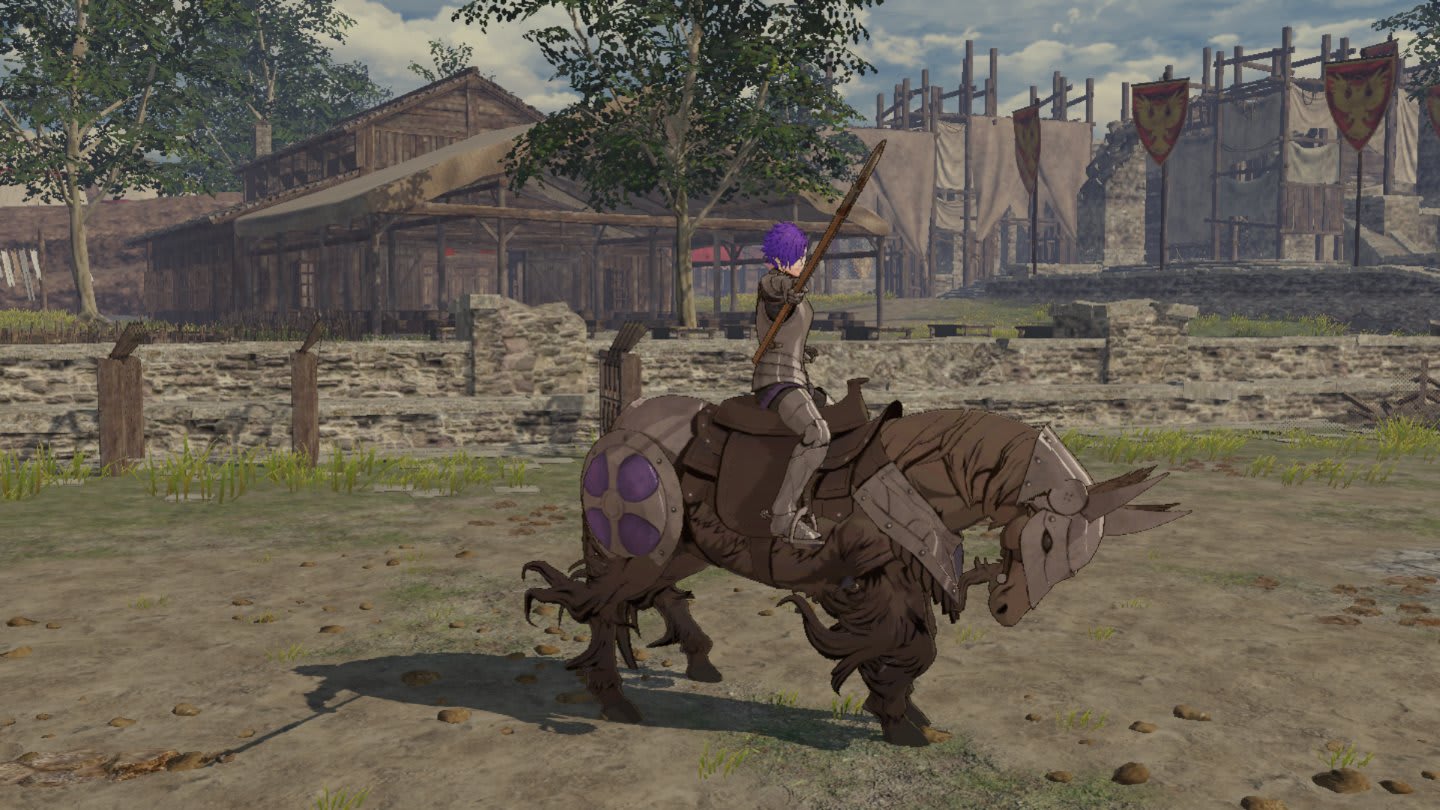 In need of better equipment or want to test new strategies? Then acquire some shiny new weapons, unlock new classes, or participate in mock battles and training sessions. Use the spoils of your battles to expand the facilities in your encampment too. This will increase their functionality so that you and your party can reap even more benefits from using them.
Compatible with
amiibo
You can tap up to five amiibo (sold separately) once per day to receive in-game presents or items. By tapping a Fire Emblem series amiibo, there is a chance you'll get even better rewards!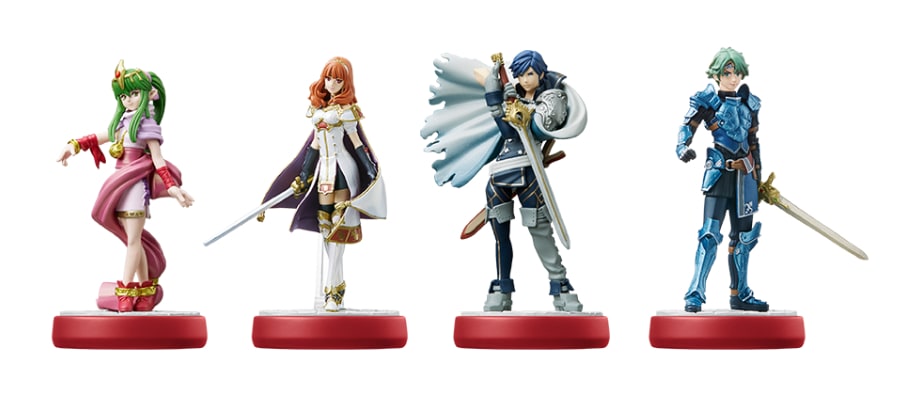 Same universe, a different story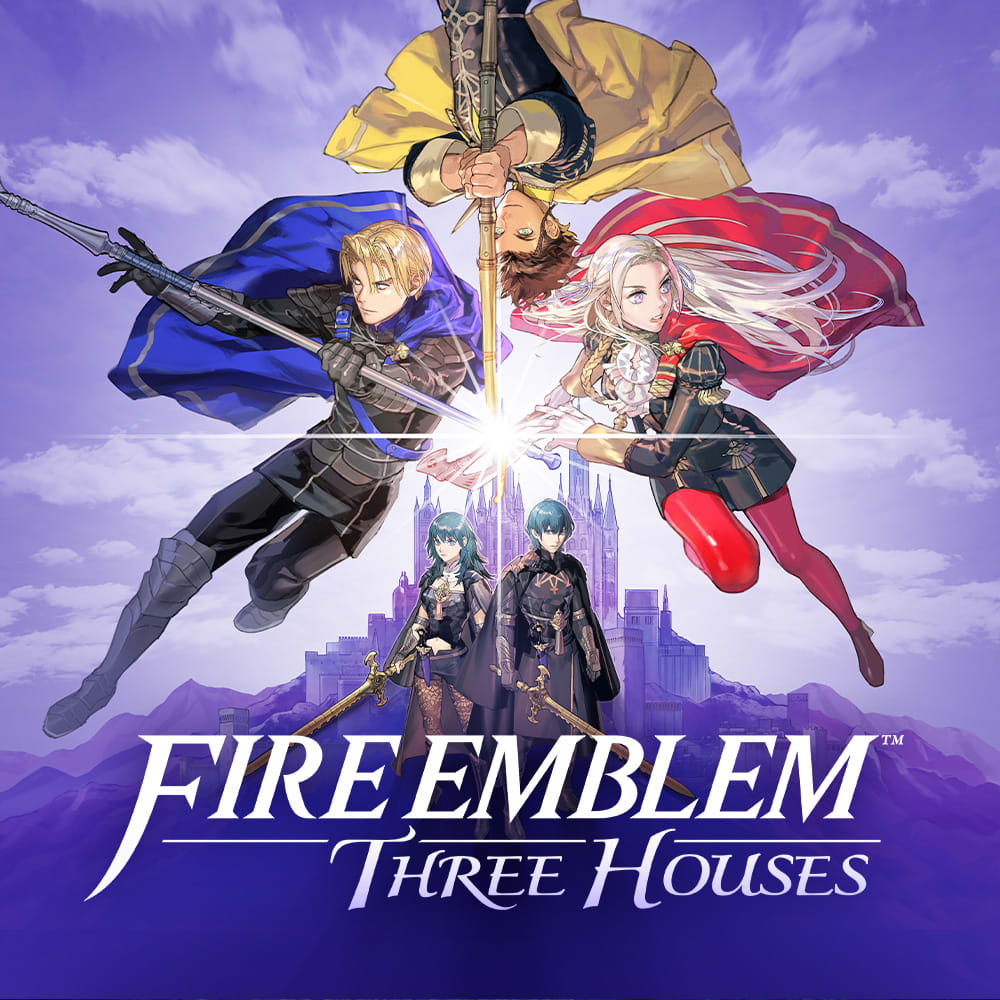 Shape an alternate destiny for Fódlan in Fire Emblem: Three Houses. Lead the students of the Officers Academy in tactical, turn-based battles and witness a different future unfold.
To download this content, additional storage may be needed. If you don't have enough system storage in the Nintendo Switch console, please use a compatible microSD card (for more information, visit our Support section).
*Multiplayer requires one compatible controller per player. Additional controllers (sold separately) may be required.