Can you solve this exercise?
Play the video and try to count the boxes shown on screen before they disappear!
Now that you're warmed up…
Get ready to challenge your brain in a variety of ways in Dr Kawashima's Brain Training for Nintendo Switch! Enjoy new exercises, some of them making use of the right Joy-Con's IR Motion Camera*, or tap and train with classic exercises from past Brain Training games that you can play using a stylus (included with the packaged version from retail stores) or your finger. It's in your hands!
Classic and new exercises!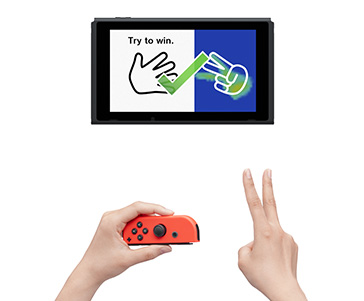 Test your skills with an assortment of exercises in different playstyles, such as holding your Nintendo Switch console vertically and using a stylus or your finger, or using the right Joy-Con's IR Motion Camera, which detects the shape of your fingers.
How old is your brain now?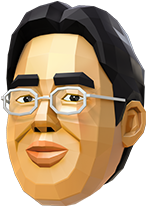 Calculate your overall Brain Age Score by performing a series of back-to-back exercises that challenge your information processing speed, short-term memory and self-control. Why not compare Brain Age Scores with friends and family, too? Ensure you don't miss your daily exercises by setting an alarm, where your Nintendo Switch will notify you – even if the console is in Sleep Mode!
You can also share your results with a friend or family member each day with Brain Training Email, or have this automatically shared for you if you register! Brain Training Email will be available via an update after January 3rd 2020.
Challenge your friends and family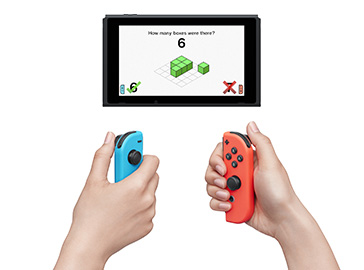 Using a Joy-Con each, face off against friends and family in unique challenges, or show off your results with others around the world!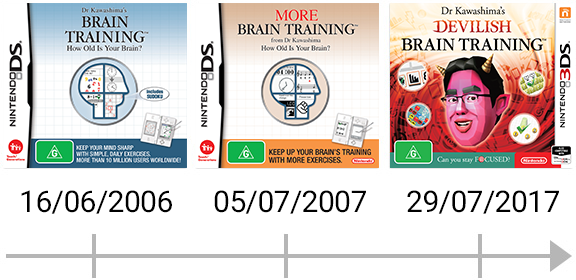 The history of Dr Kawashima's Brain Training series can be traced back to 2006 – when Dr Kawashima's Brain Training: How Old Is Your Brain? released on Nintendo DS. Some of you may have memories of this time! Its concept was inspired by the research and published works of Japanese neuroscientist Ryuta Kawashima. It became one of the most successful games on Nintendo DS, and has since had more entries in the series, with each one bringing new exercises.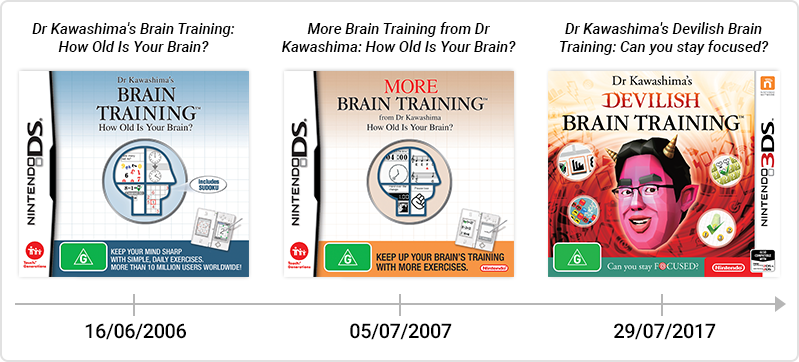 It's now time to think ahead with fresh challenges and ways to play with the unique features of Nintendo Switch!
*To play certain exercises on Nintendo Switch Lite, a Joy-Con pair is required and the Nintendo Switch adjustable charging stand is recommended. A device to recharge Joy-Con controllers, such as the Joy-Con charging grip, will also be required. For more information, visit the Nintendo Switch Lite website.
Multiplayer requires one compatible controller per player. Additional controllers (sold separately) may be required.
©2019 Tohoku University / Nintendo Co., Ltd.