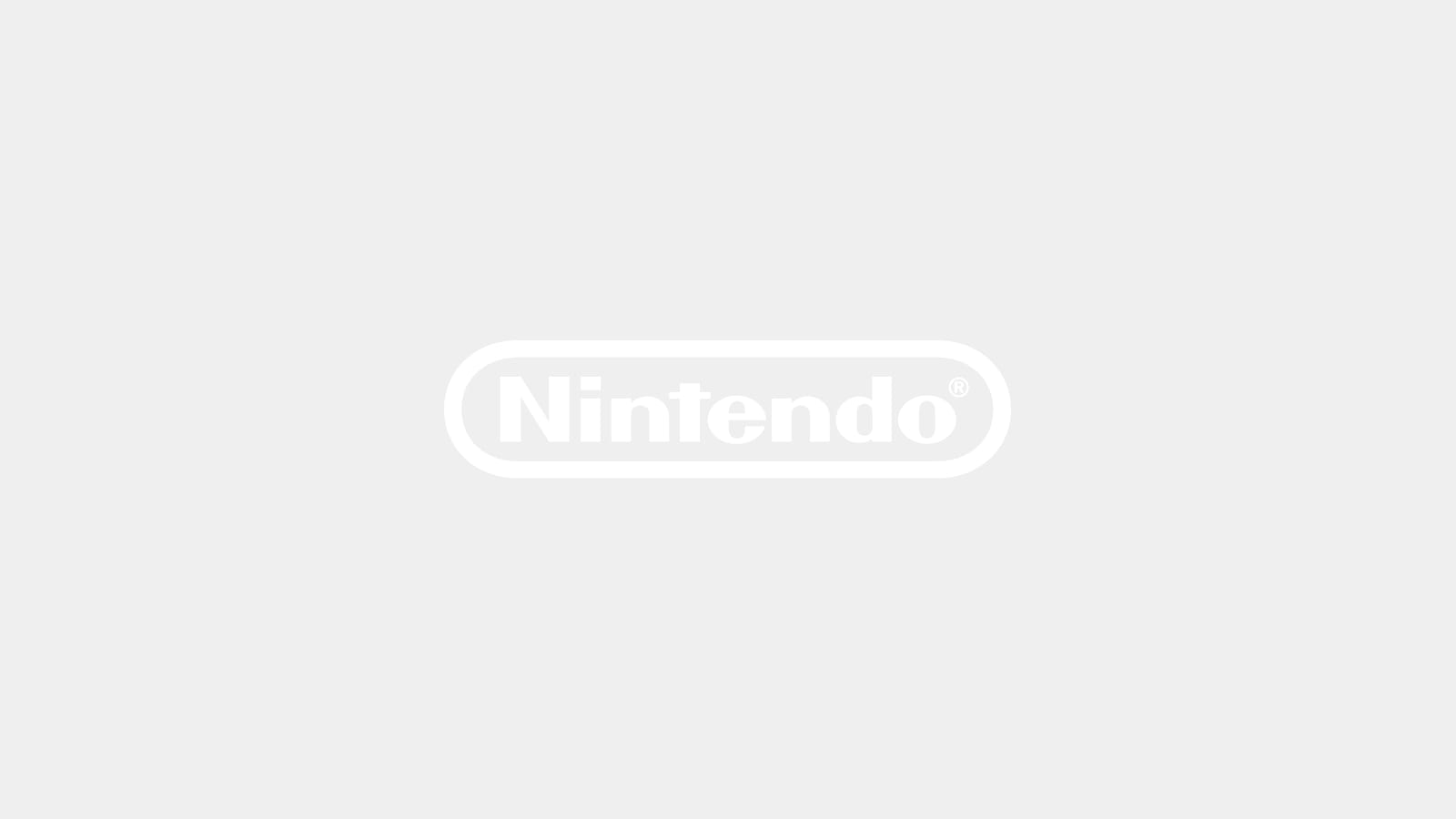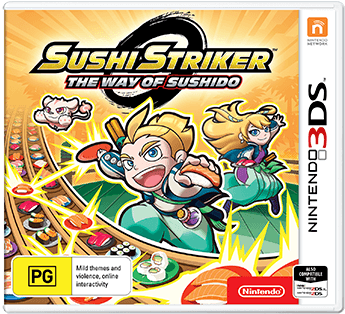 Sushi Striker: The Way of Sushido
Help Musashi end the Empire's tyrannical monopoly of the world's sushi supply by becoming a Sushi Striker! Devour conveyor-belt sushi, matching plates and sushi types to defeat any enemy or boss who stands between you and victory. Befriend Sushi Sprites and use their powerful skills in battle. Deliciously strategic action-RPG-puzzle battles await!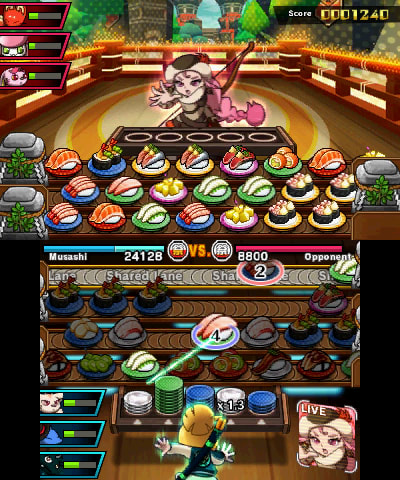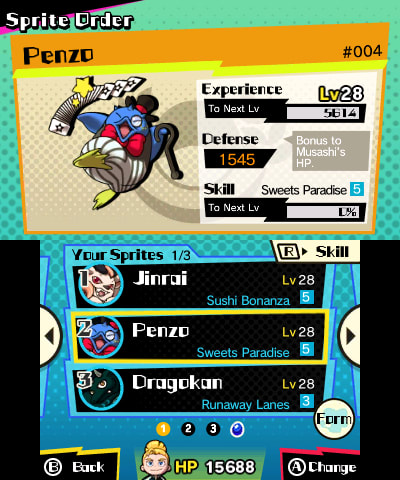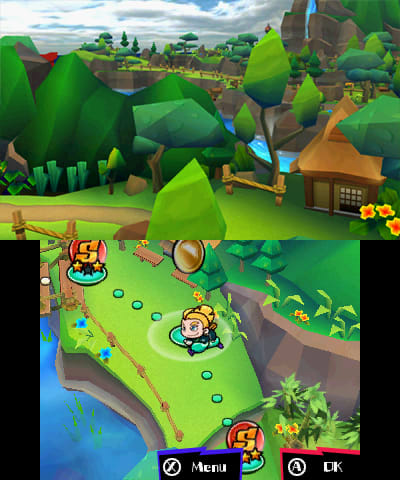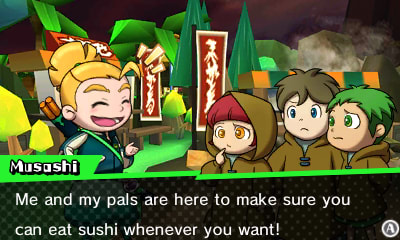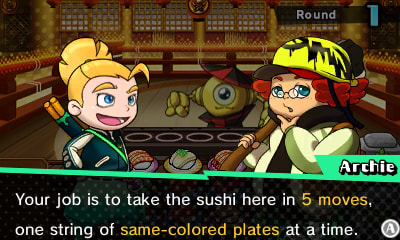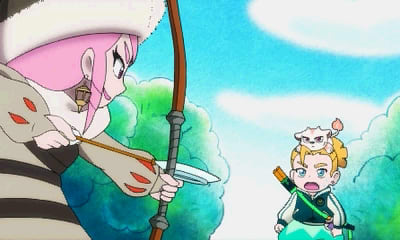 Game specifications
Genre
Action, Role-Playing Game, Puzzle
No. of players
Up to 2 players
Notices
Please note: for games that support 3D images, you can only appreciate the 3D effect of Nintendo 3DS, Nintendo 3DS XL, New Nintendo 3DS and New Nintendo 3DS XL on the system itself. Game visuals display in 2D on Nintendo 2DS and New Nintendo 2DS XL. All screenshots and game footage on this site are captured in 2D mode.
©2018 Nintendo Co-Developed by indieszero Co.,Ltd.