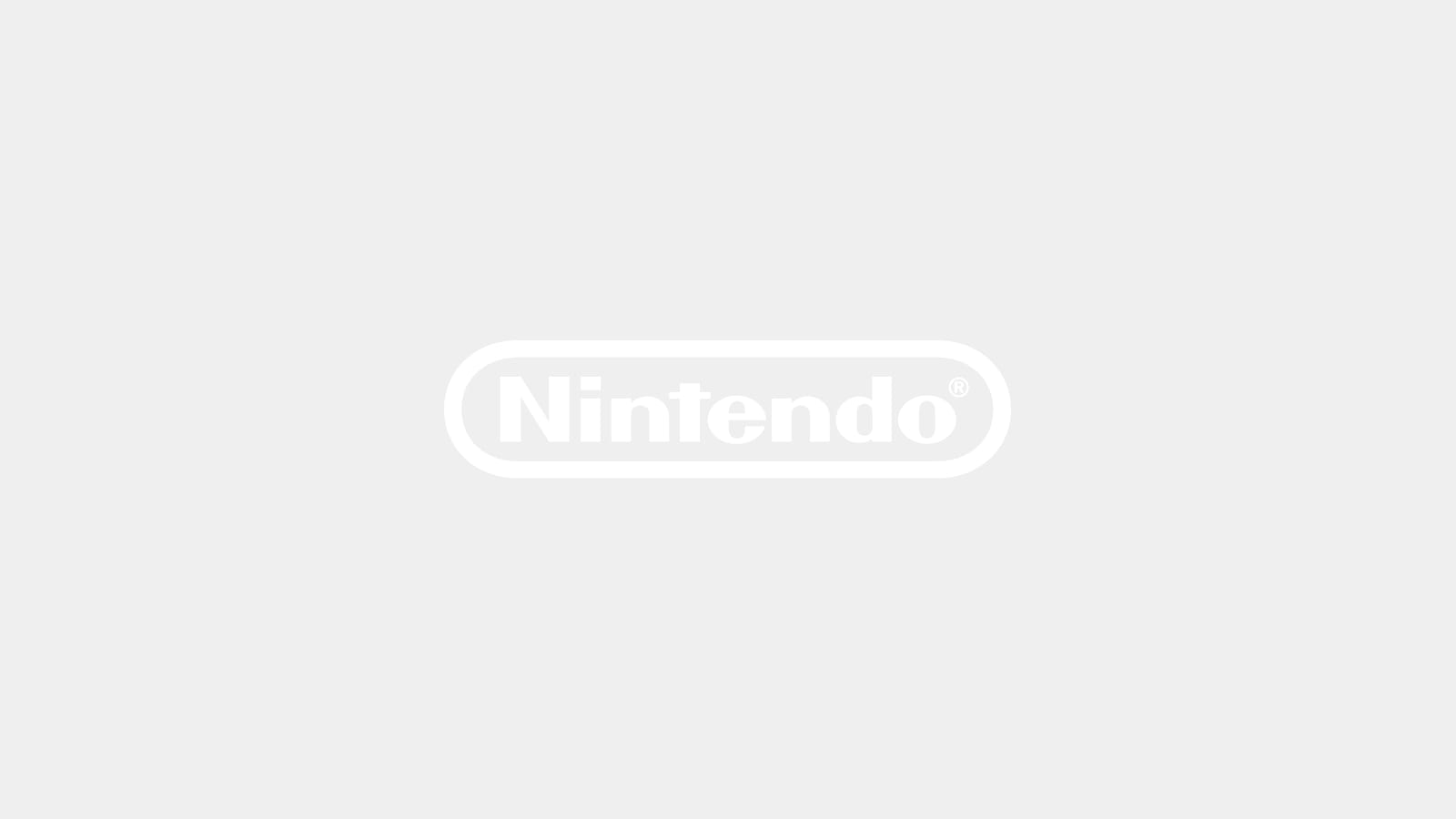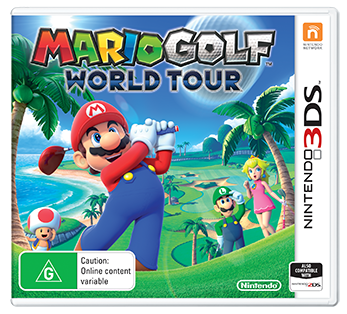 Mario Golf: World Tour
Go clubbing around the world with Mario!
Tee off as your favourite Mario or Mii™ character while challenging players online*. Shoot into warp pipes and dodge piranha plants in Mushroom Kingdom areas or take a shot at the nature-themed courses. The new Castle Club has both naturalistic and Mario-themed courses, a training area to hone your skills, and a pro shop where you can get unlockable gear and outfits. Test your skills in a gauntlet of course challenges, play with friends locally**, or take on players around the world in online real-time tournaments*.
Features:
Play as your Mii character or as your favourite Mario characters.

Golf it up on Mario courses.

Play with friends all over the world*.

Trick out your Mii character and get the edge on your competition with outfits and equipment.

Use the touch screen and motion sensor to better track and control shots.

Create and play in online communities with unique tournament rules*.

Compete in worldwide tournaments online*.
In-game content available for purchase using stored account funds.
*Wireless broadband Internet access required for online play. Learn more at support.nintendo.com.
**Additional systems and games required for multiplayer mode; each sold separately.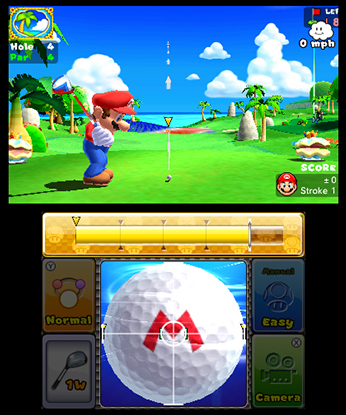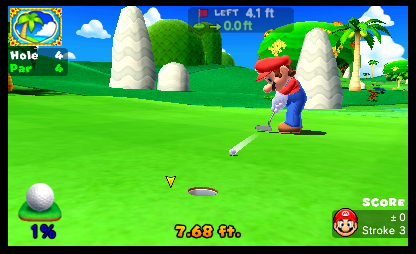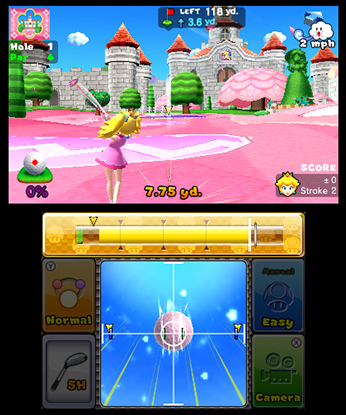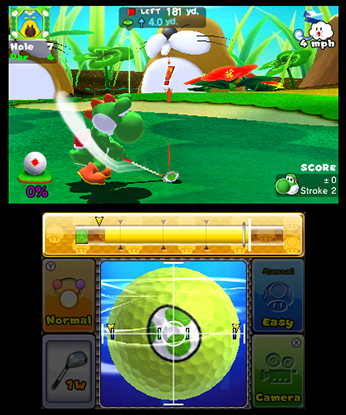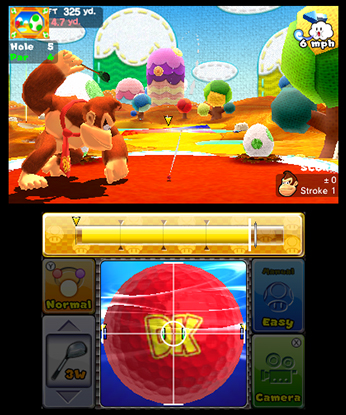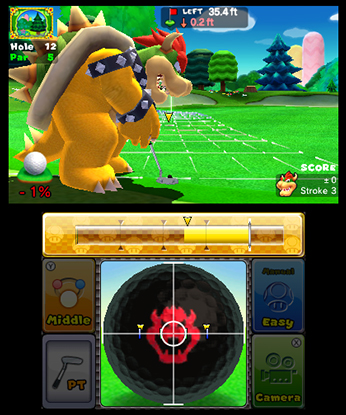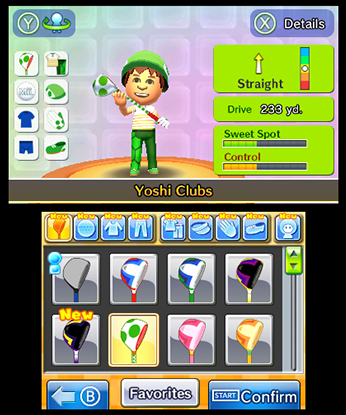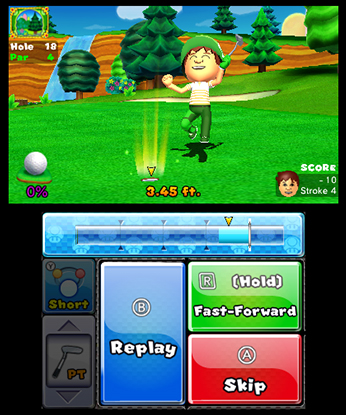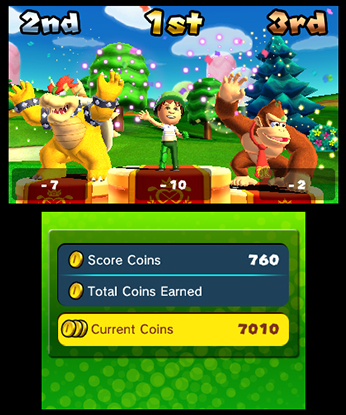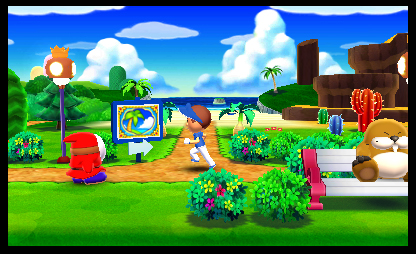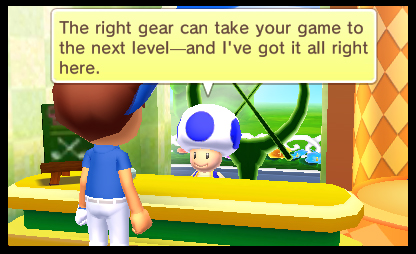 Game specifications
No. of players
Up to 4 players
Notices
Please note: for games that support 3D images, you can only appreciate the 3D effect of Nintendo 3DS, Nintendo 3DS XL, New Nintendo 3DS and New Nintendo 3DS XL on the system itself. Game visuals display in 2D on Nintendo 2DS and New Nintendo 2DS XL. All screenshots and game footage on this site are captured in 2D mode.